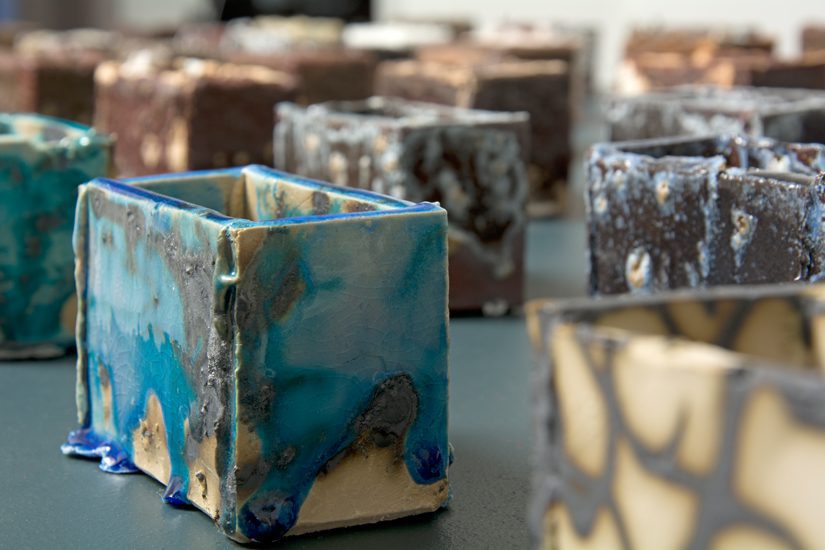 The project is a study of man-made materials which are concentrated in an urban environment. The urban materials are categorized as waste and are therefore not considered usable material.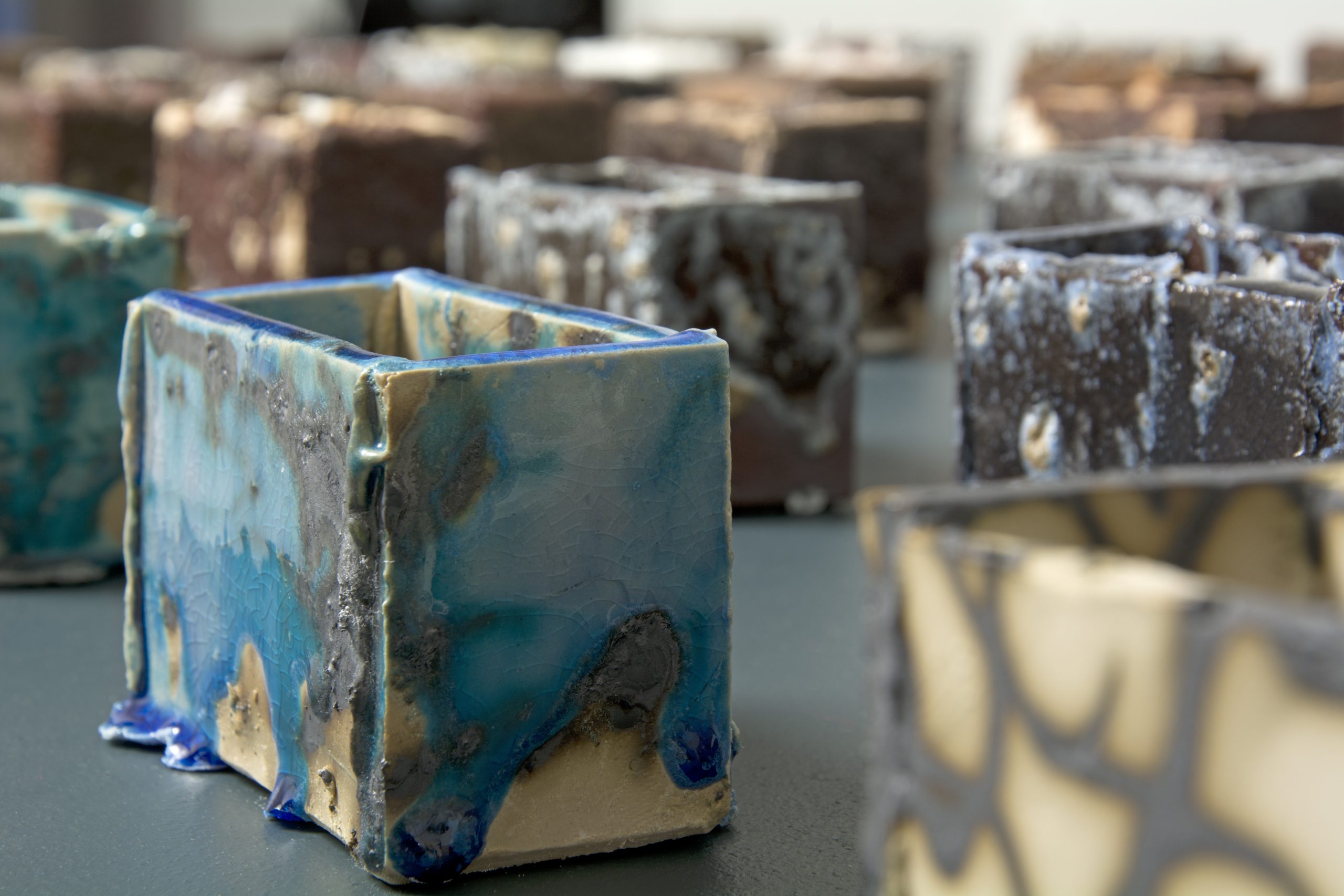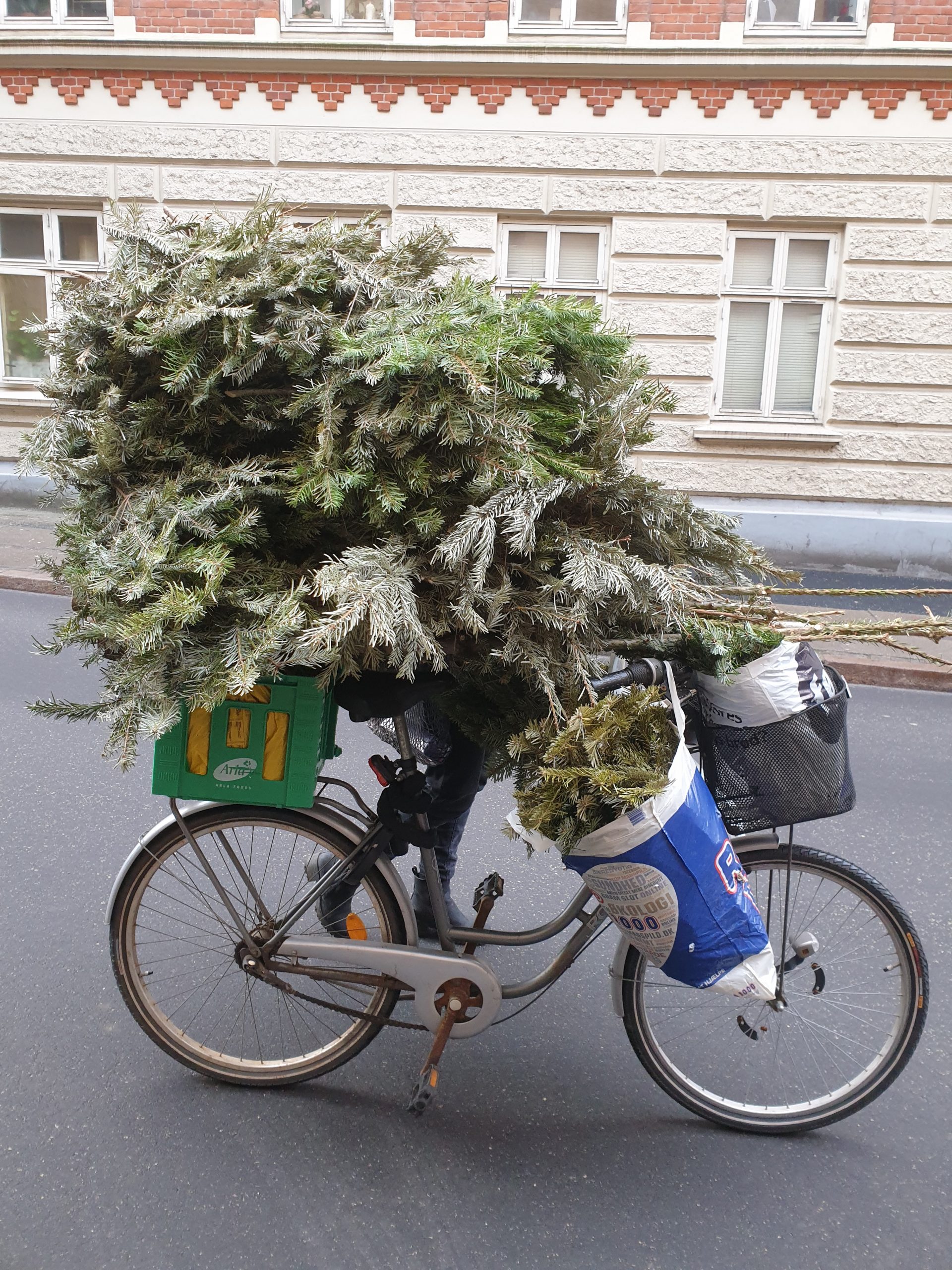 Waste collection throughout the city is the first step of the process. The second step is to prepare the collected waste for processing by comminuting it. Turning Christmas trees into ashes, splitting apart electrical cords, washing waste incinerator ash, and so forth.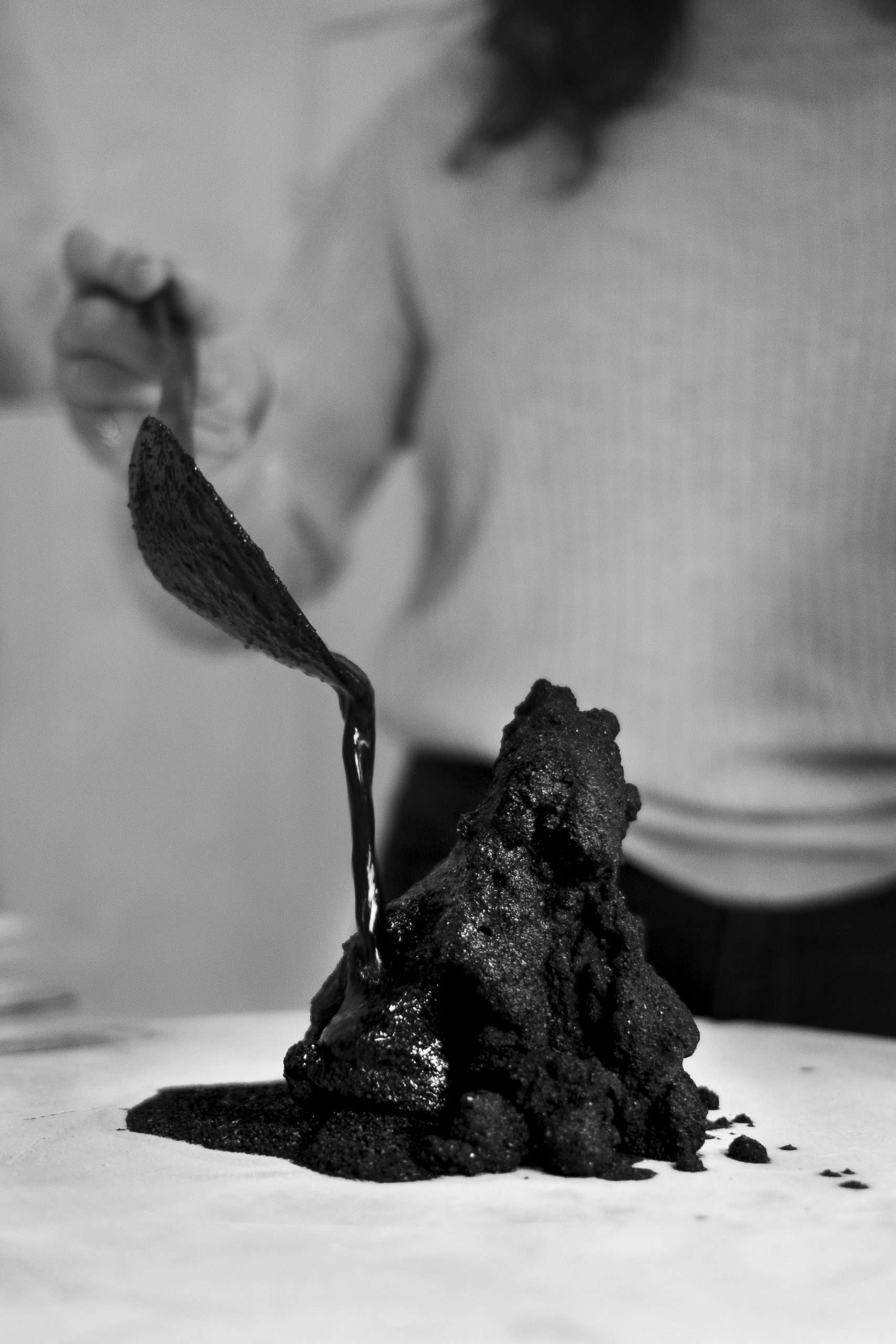 The materials are then transformed in a ceramic process, where the aesthetic potential as a surface and a mass is studied and uncovered.
The form is inspired by architecture, in reference to the urban landscape the materials derive from.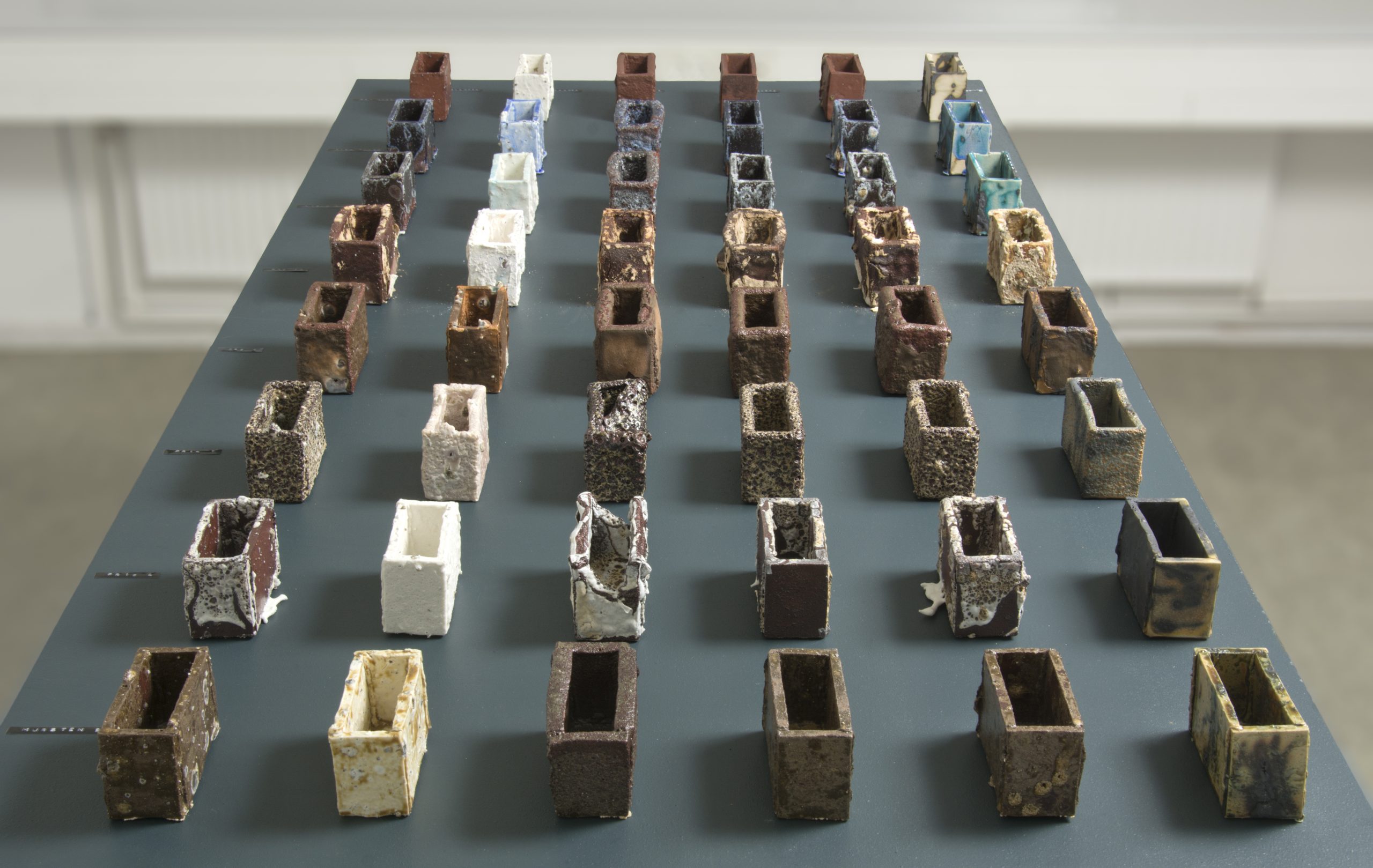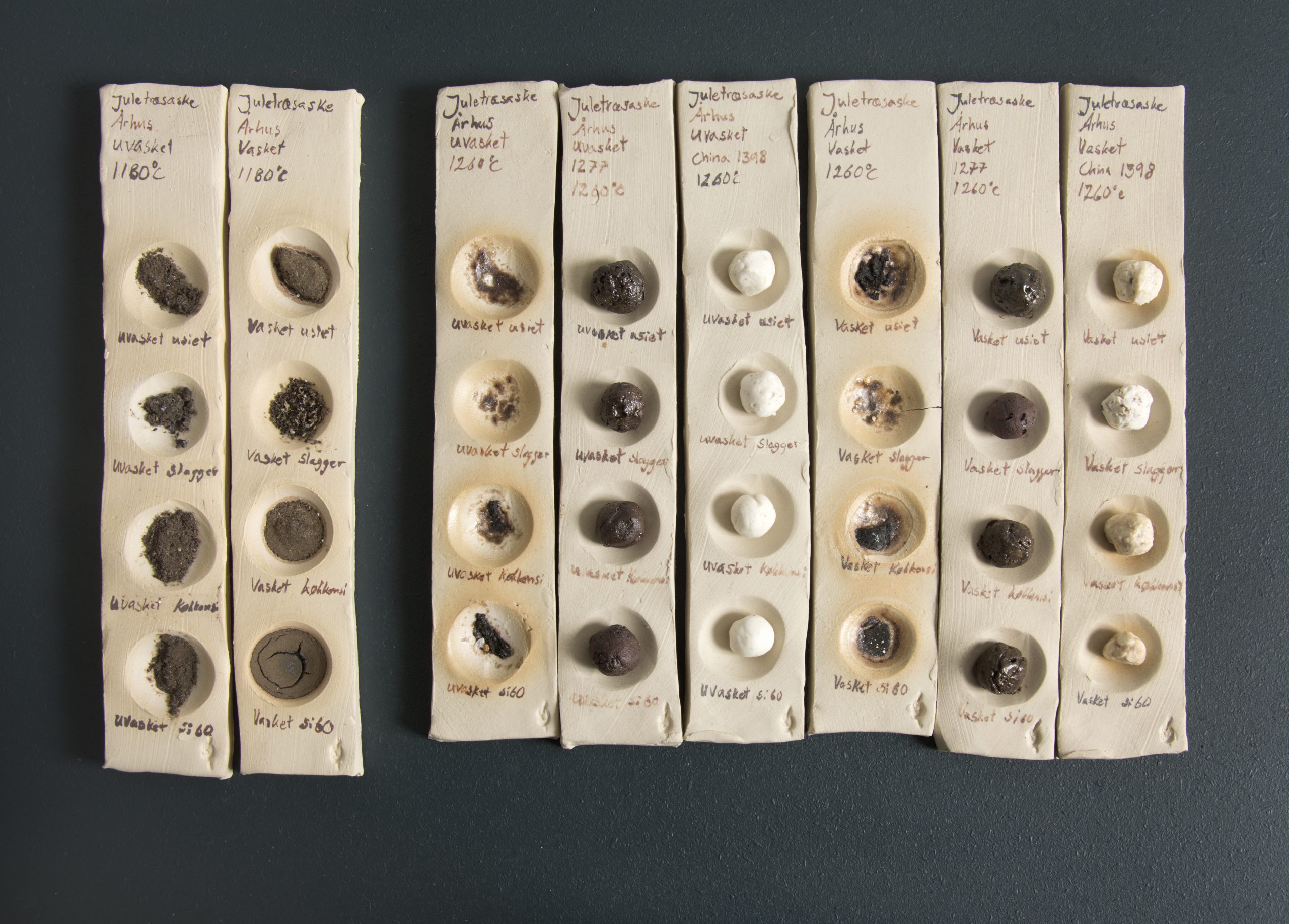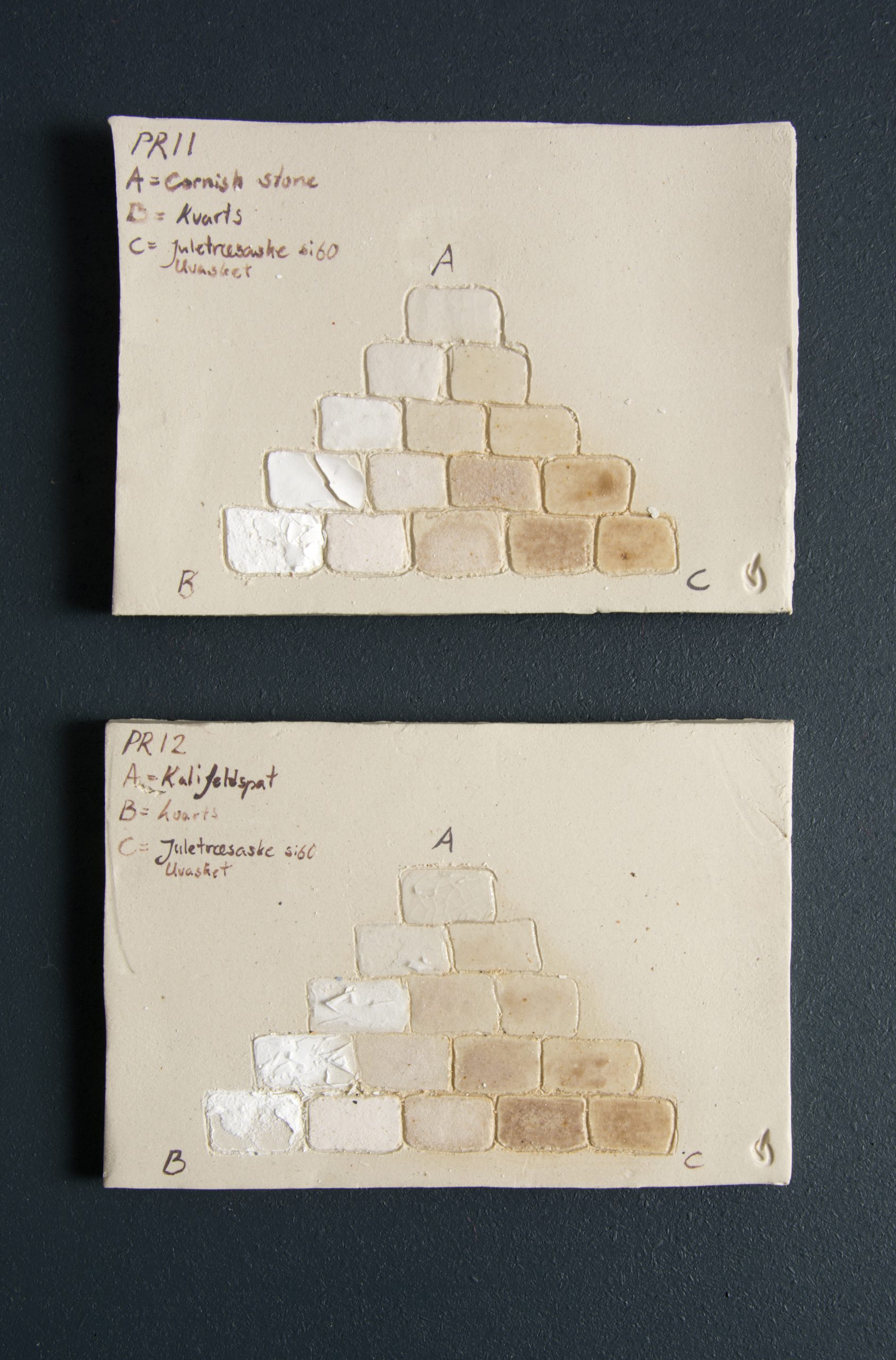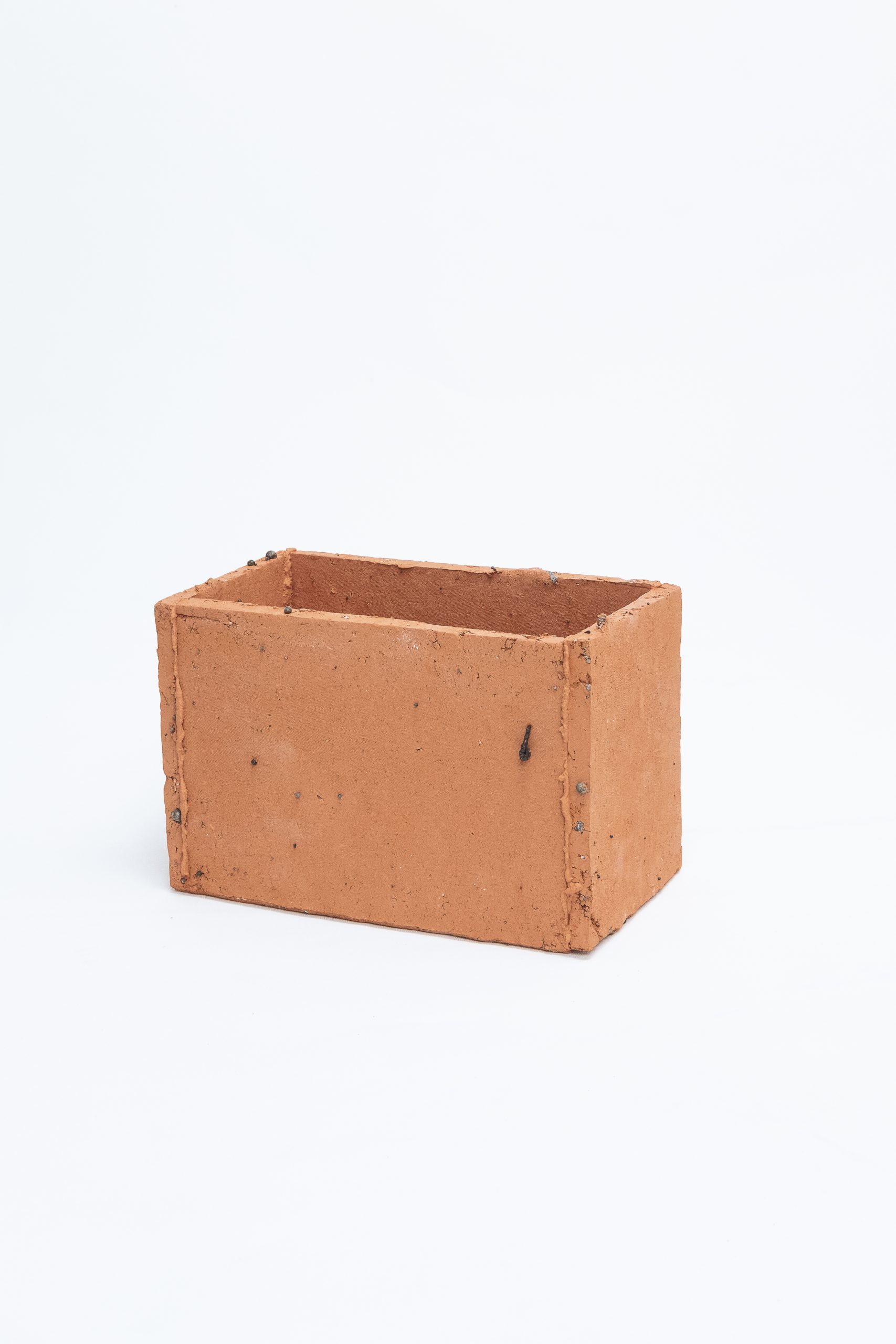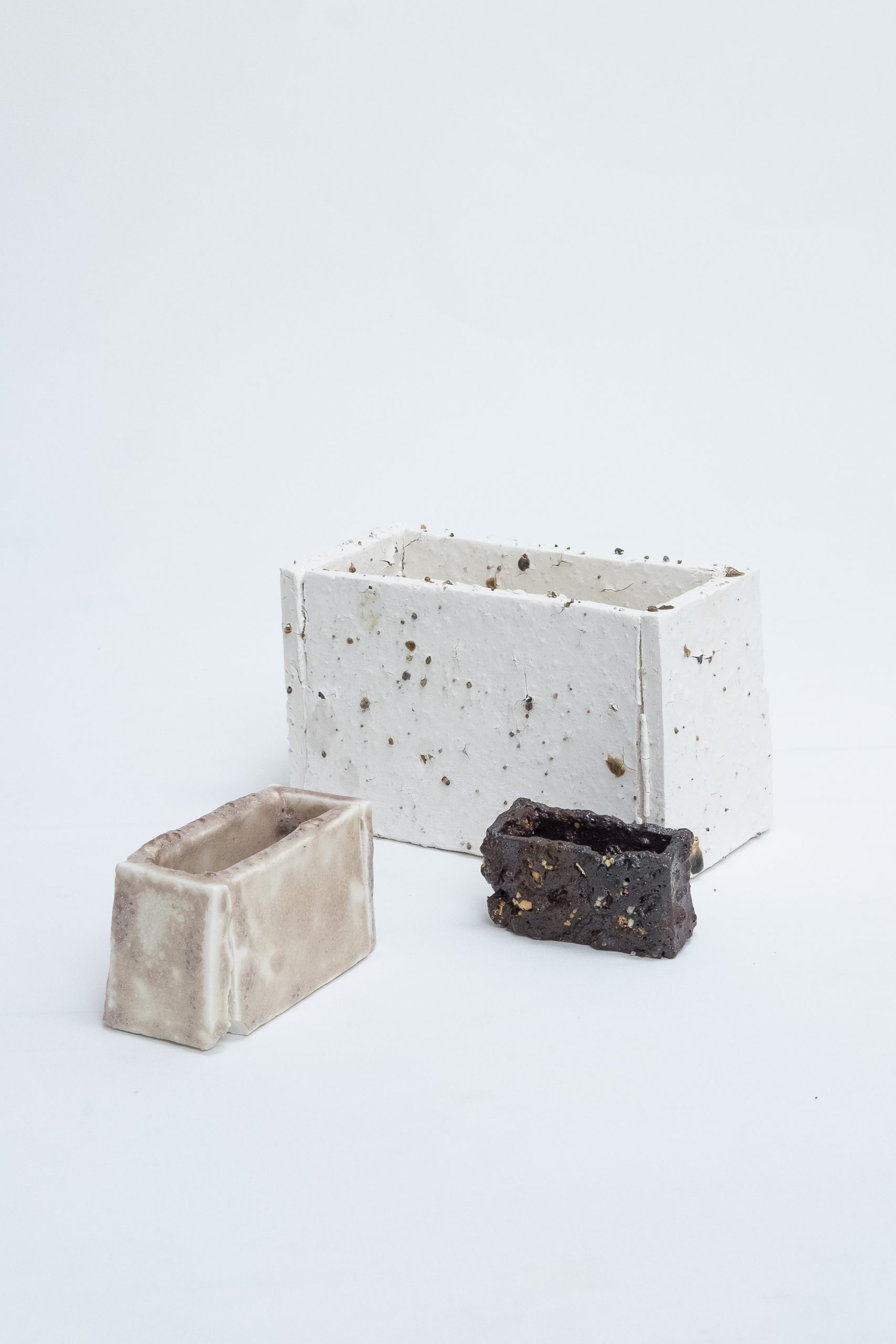 Published in Glass & Ceramics