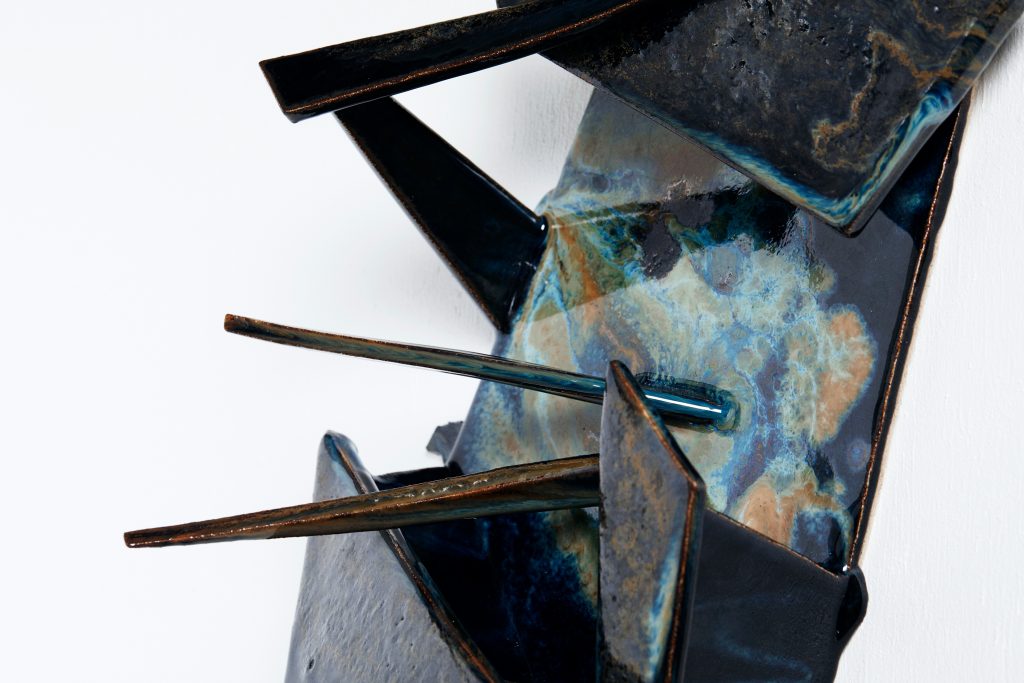 THE END OF THE WORLD IS SILENT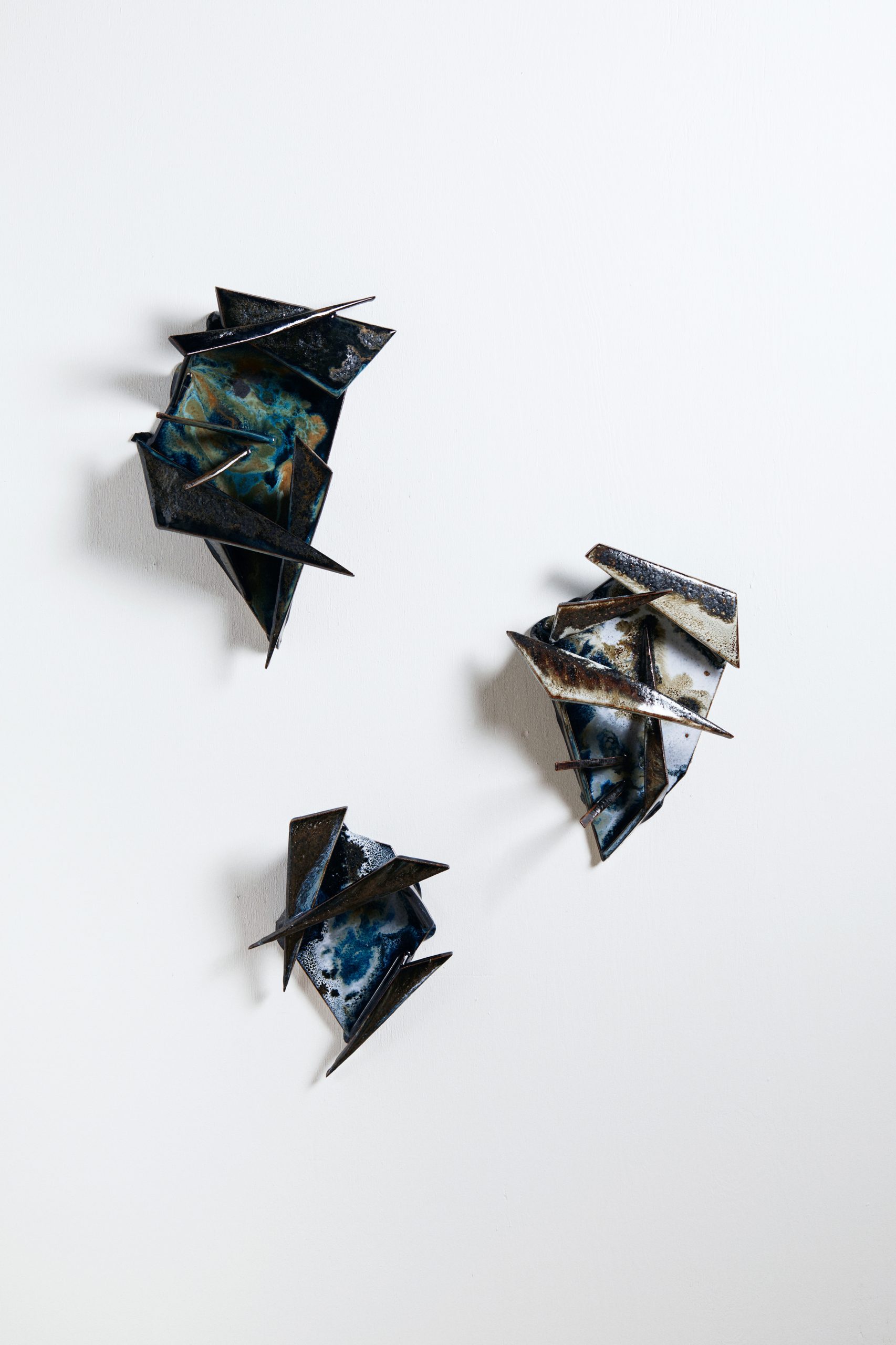 Paradoxically, I had decided that the theme of this project should be about the end of the world already in January, prior to the lockdown in March 2020. Then, it all of a sudden actually happened as a tiny and almost invisible microorganism entered Europe and anesthetized society as we know it. In order to save lives, life was put on hold.
All there was left was silence.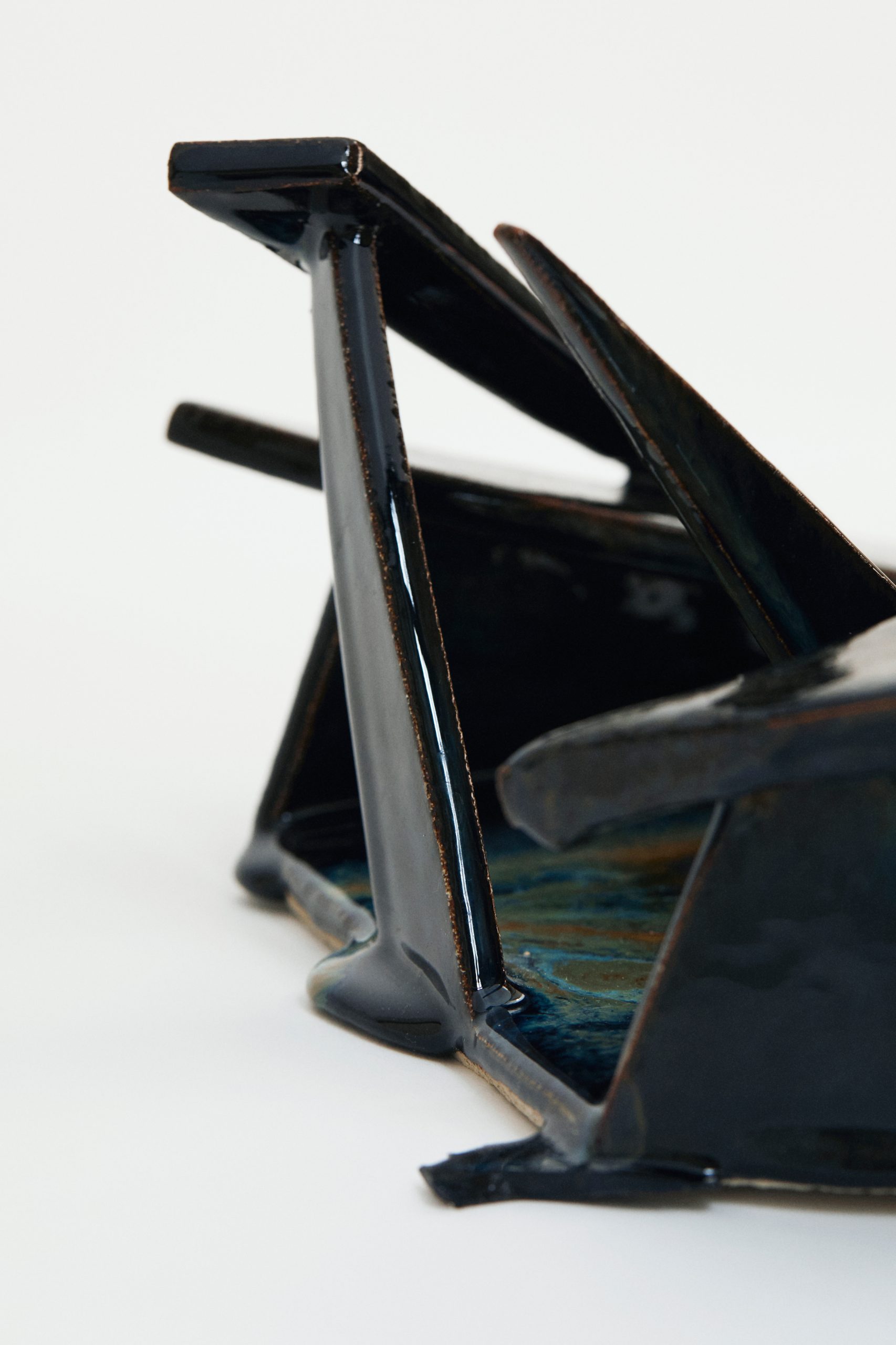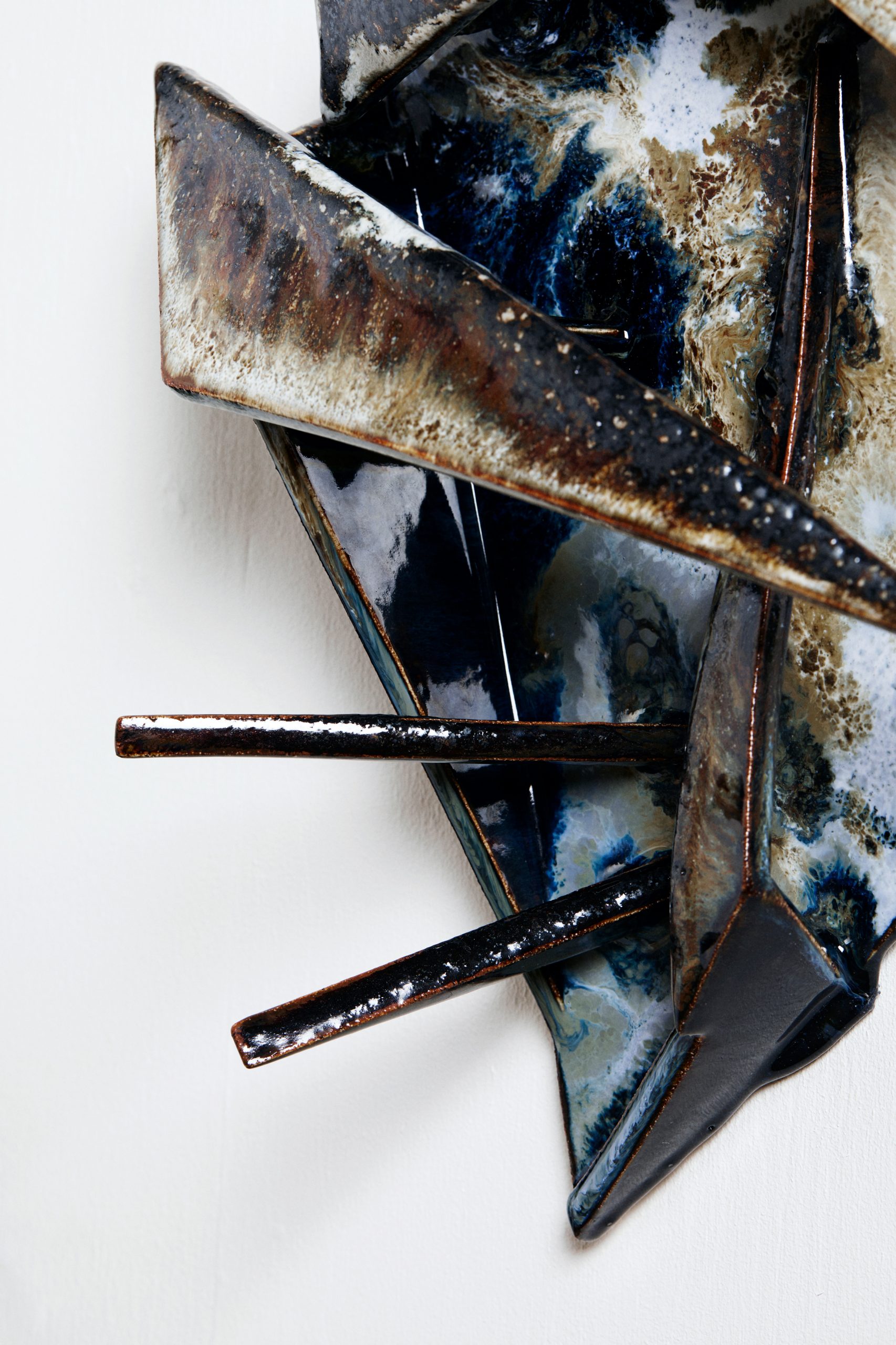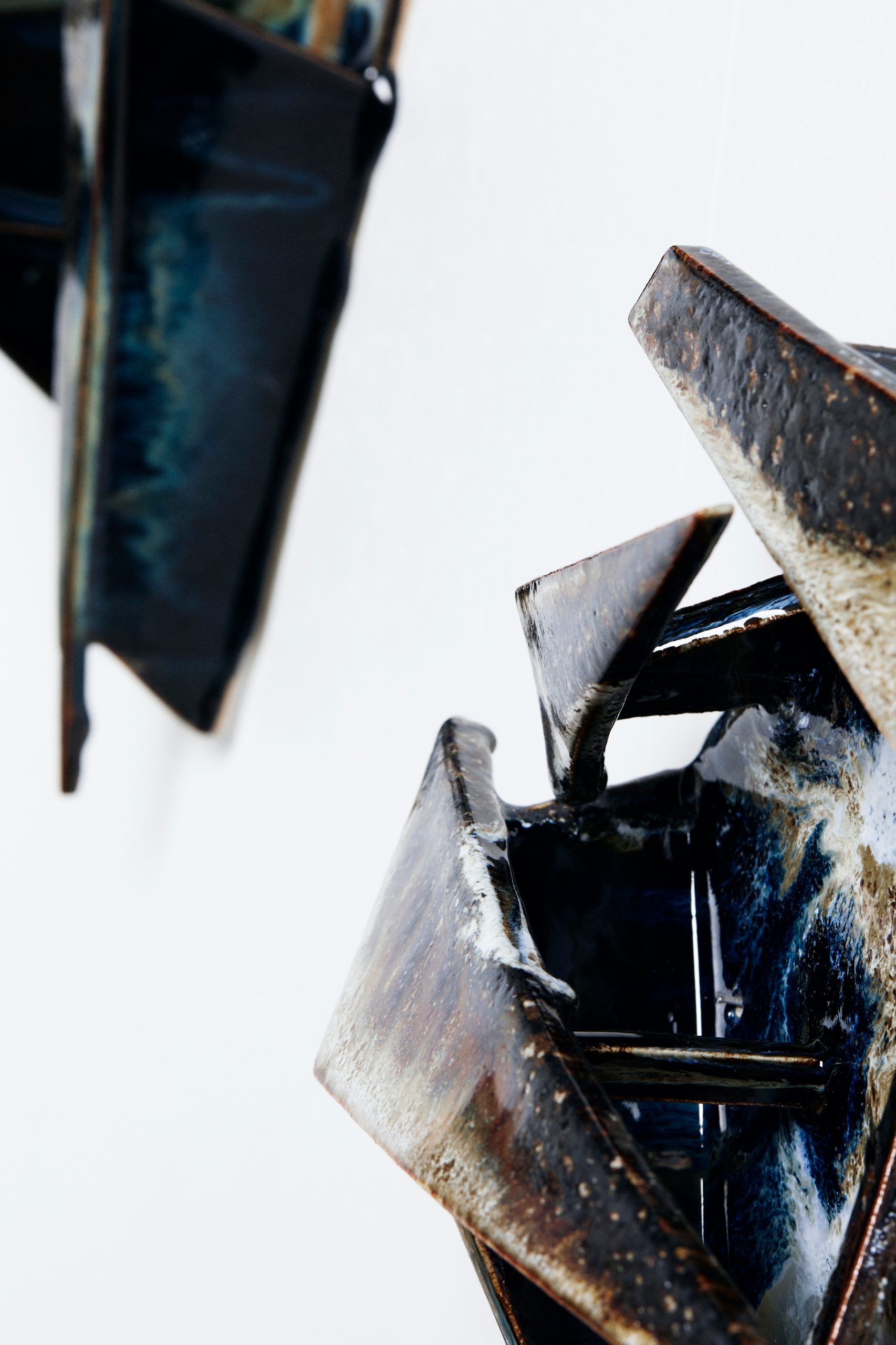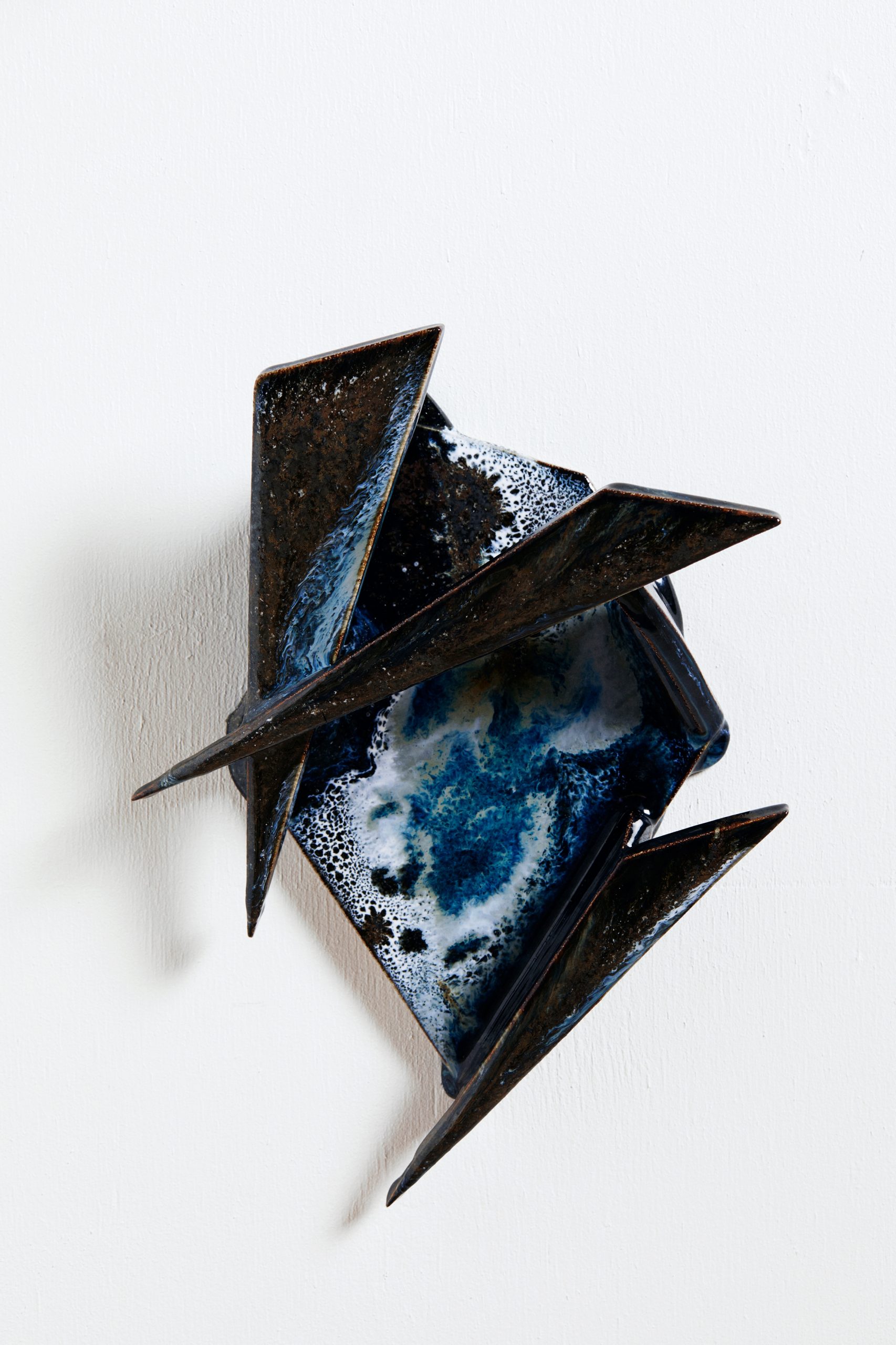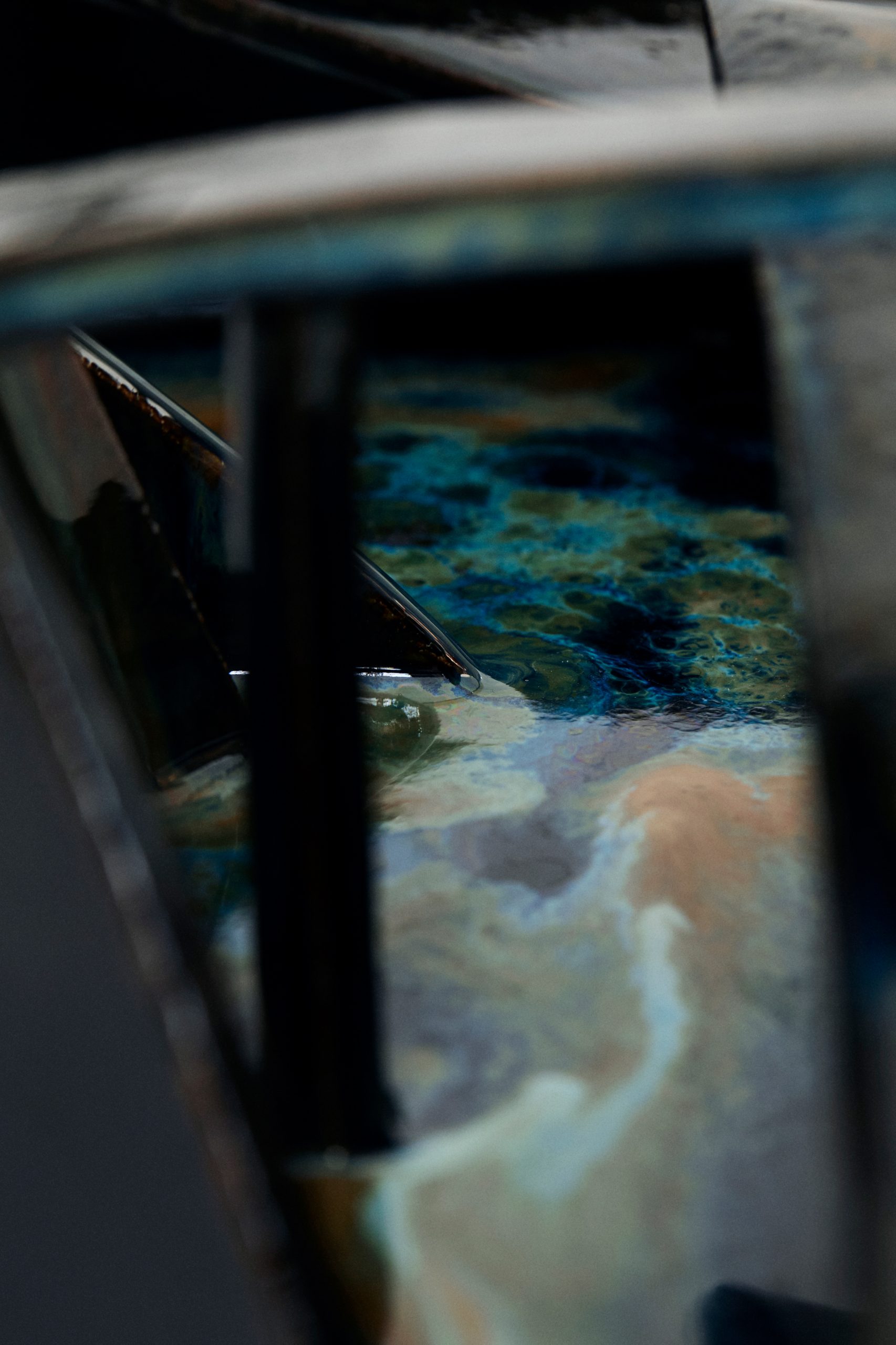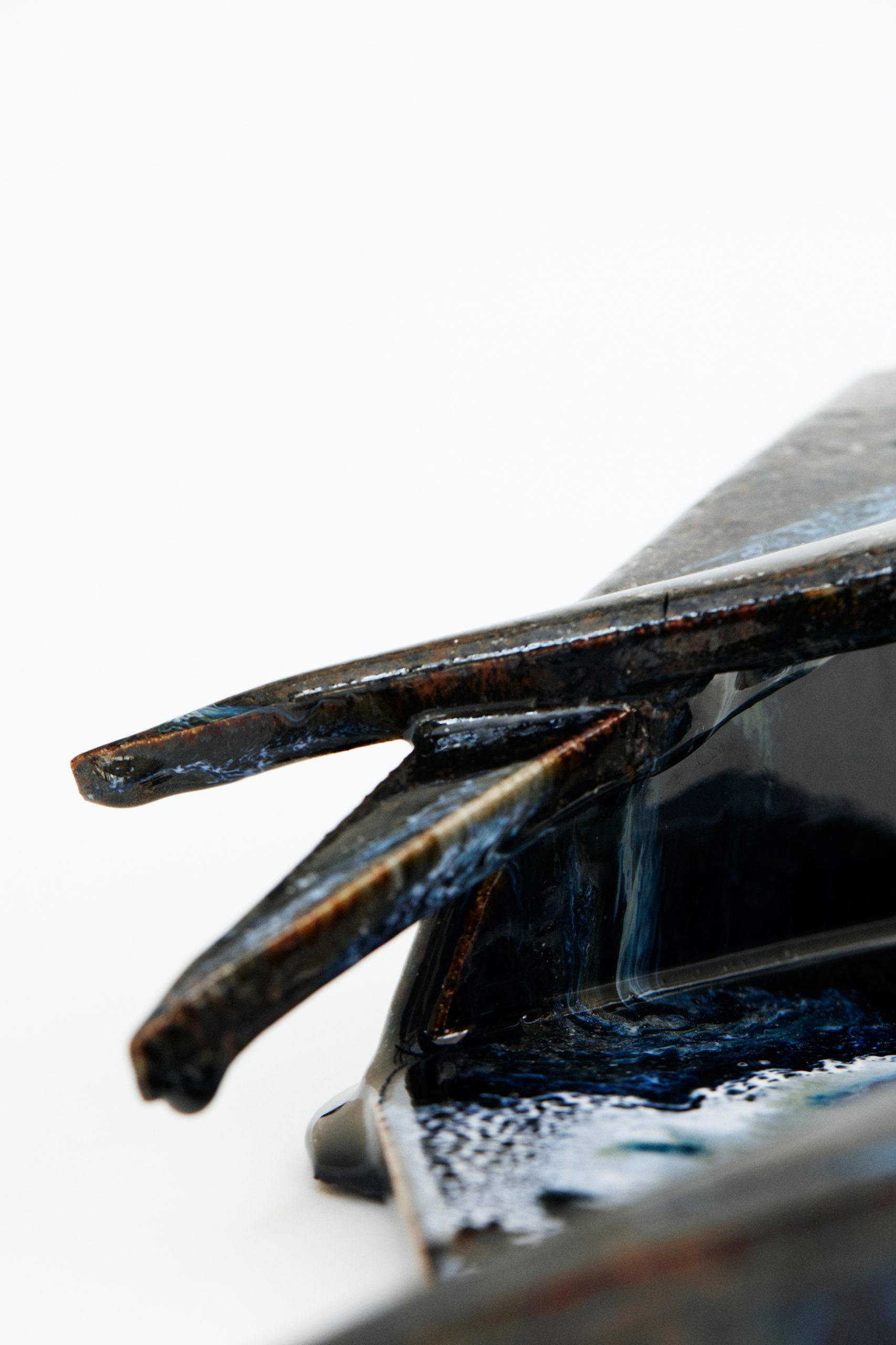 Through the interplay between strict, geometric compositions and the fluid, organic colour explosions, I aim to express the invisible and internal sense of violation that we have all suffered throughout this time. The abstractions built from triangular shapes contrast with the glazes and this contrast underlines the tension between control and something uncontrollable, which is the essence in how we balance ourselves on the edge of this time.
Glaze tests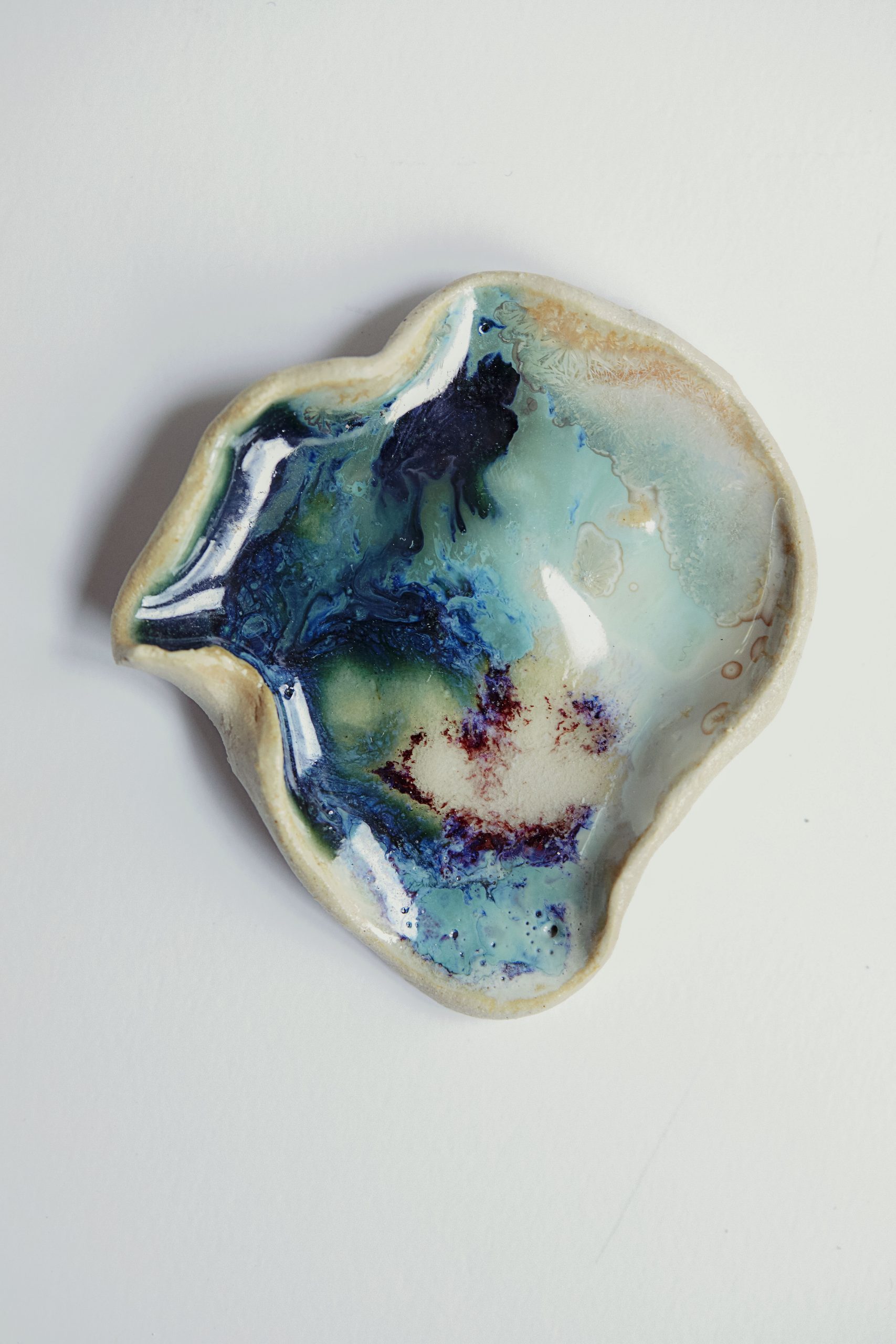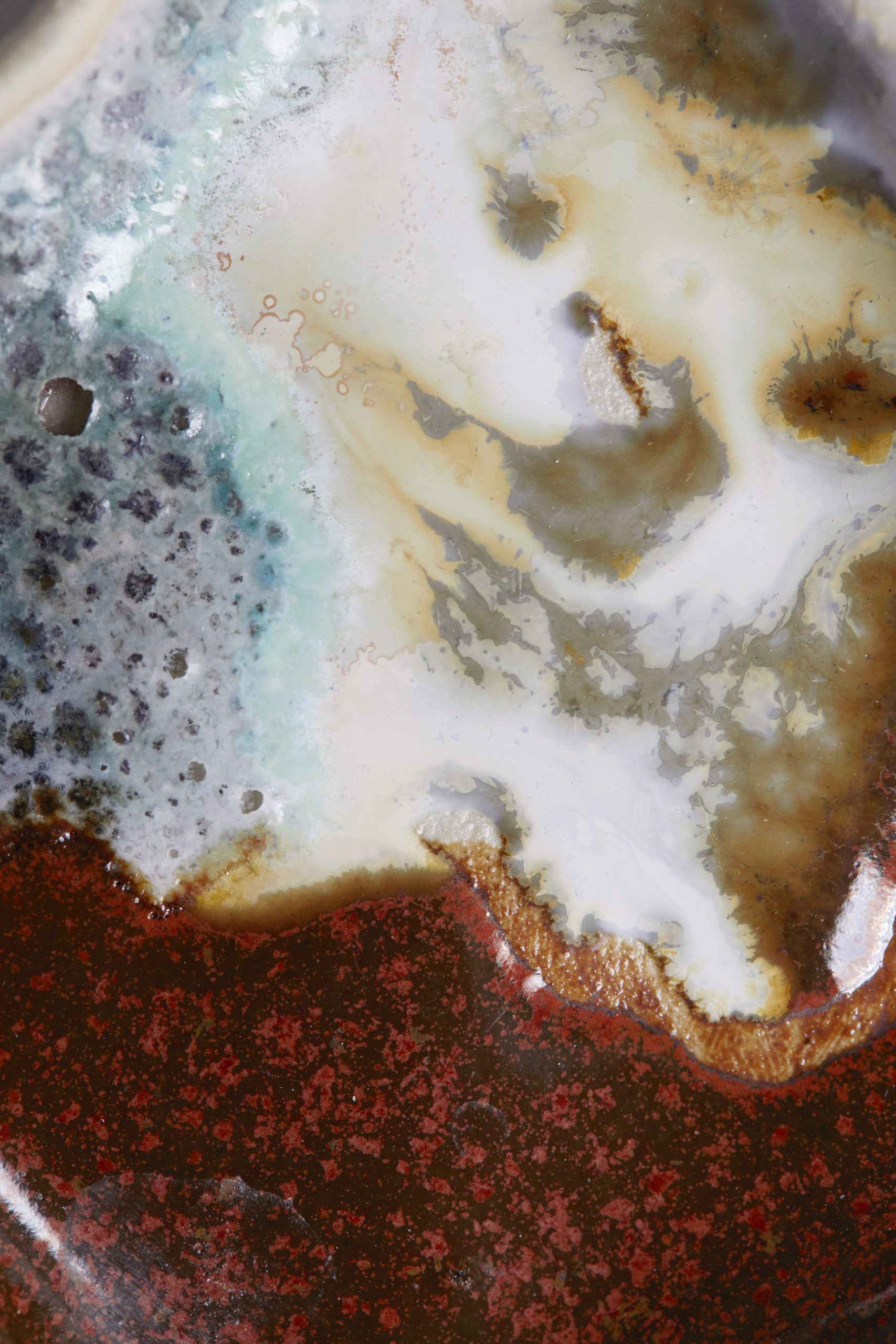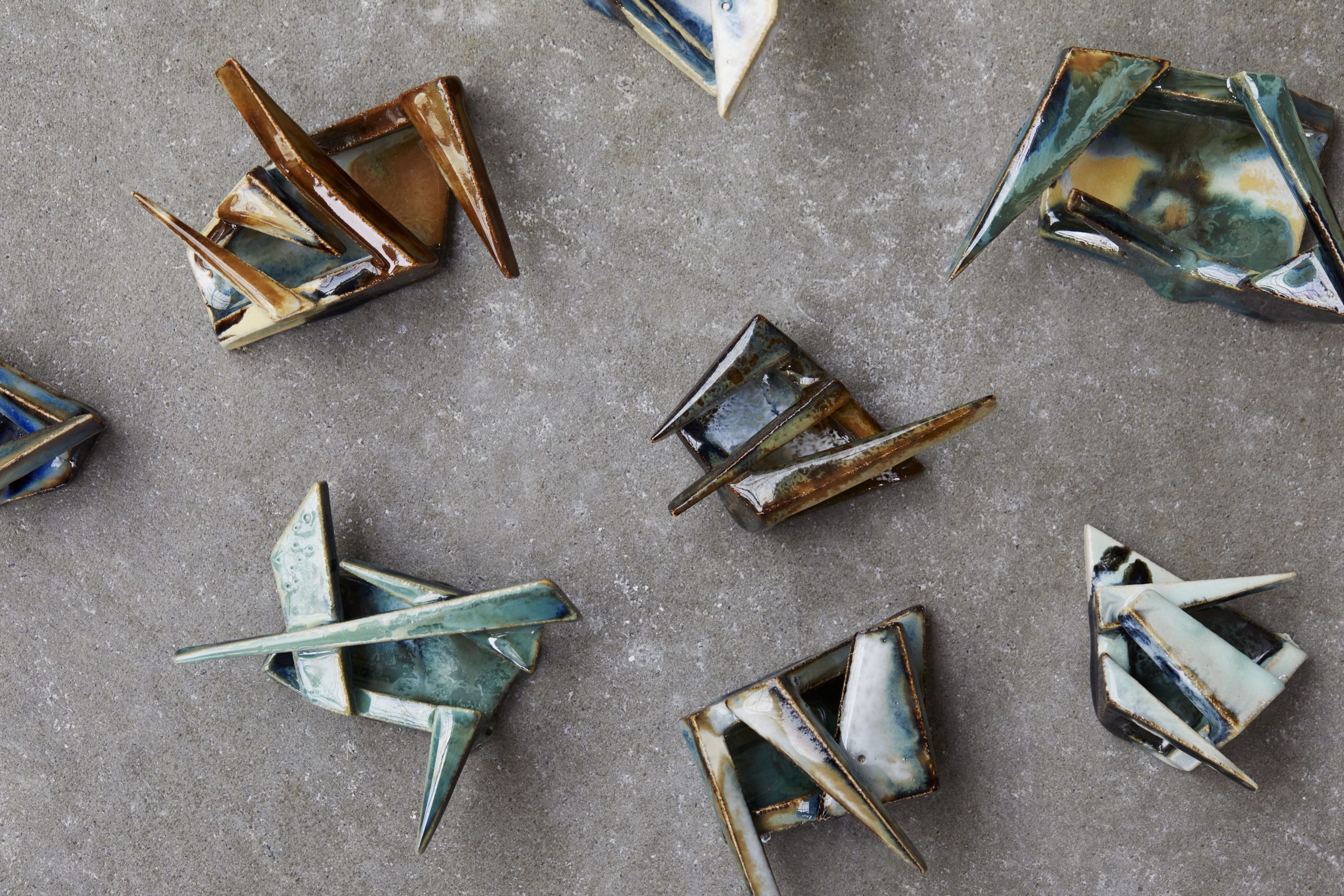 _
Photography: Kirstine Autzen
Video: IDOART
Published in Glass & Ceramics