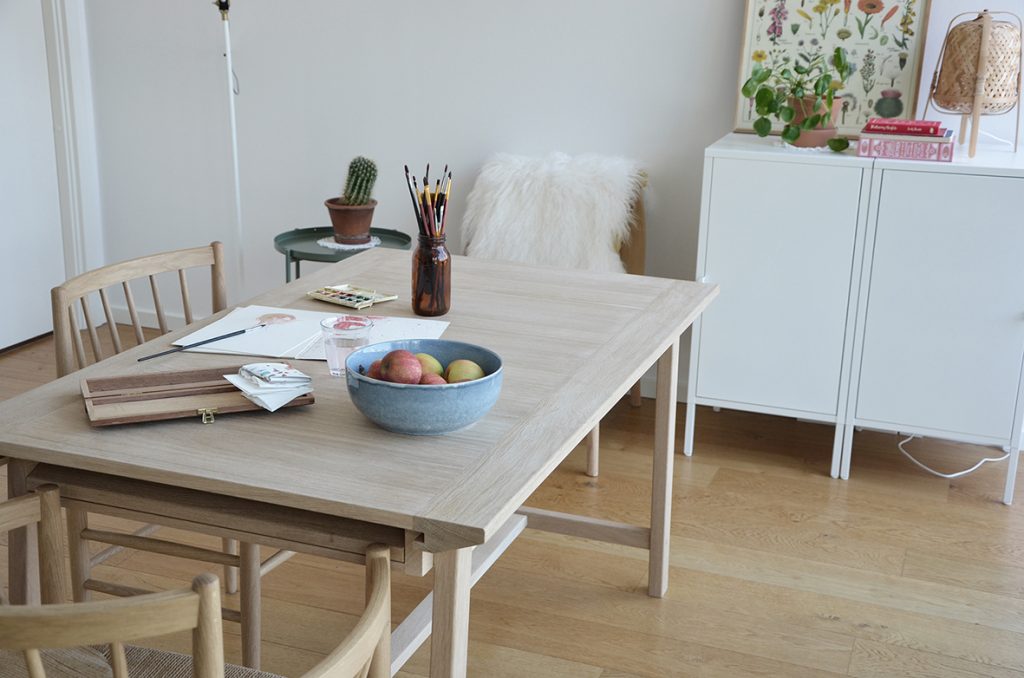 The Central Versatile Surface
In the smaller living space, the dining table is the setting for a multitude of functions – both social, practical, and aesthetic. Based on preliminary research regarding the domestic workplace this project explores the all-important dining table as the "central versatile surface" in smaller living spaces and aspires to meet needs like adaptability, storage, sustainability, and modern craftsmanship.
The goal of the project was to investigate how you can create a table that functions as the central versatile surface in a smaller living space. The start of the project consisted of interviews, research, and analysis hereof. Through this process, I discovered the focus and character of the project. The table had to incorporate some sort of storage, an extra leaf for expansion of the work surface and it should "invite" the feet of the user to take a break. Besides these criteria sustainability was also a big part of the project – both practical and aesthetic. The table can be taken apart to better facilitate the transport of it and also to facilitate the separation of the different components at the end of the table's functional life. As key ideas through the project, I worked with aesthetic sustainability, long product life, and quality craftsmanship.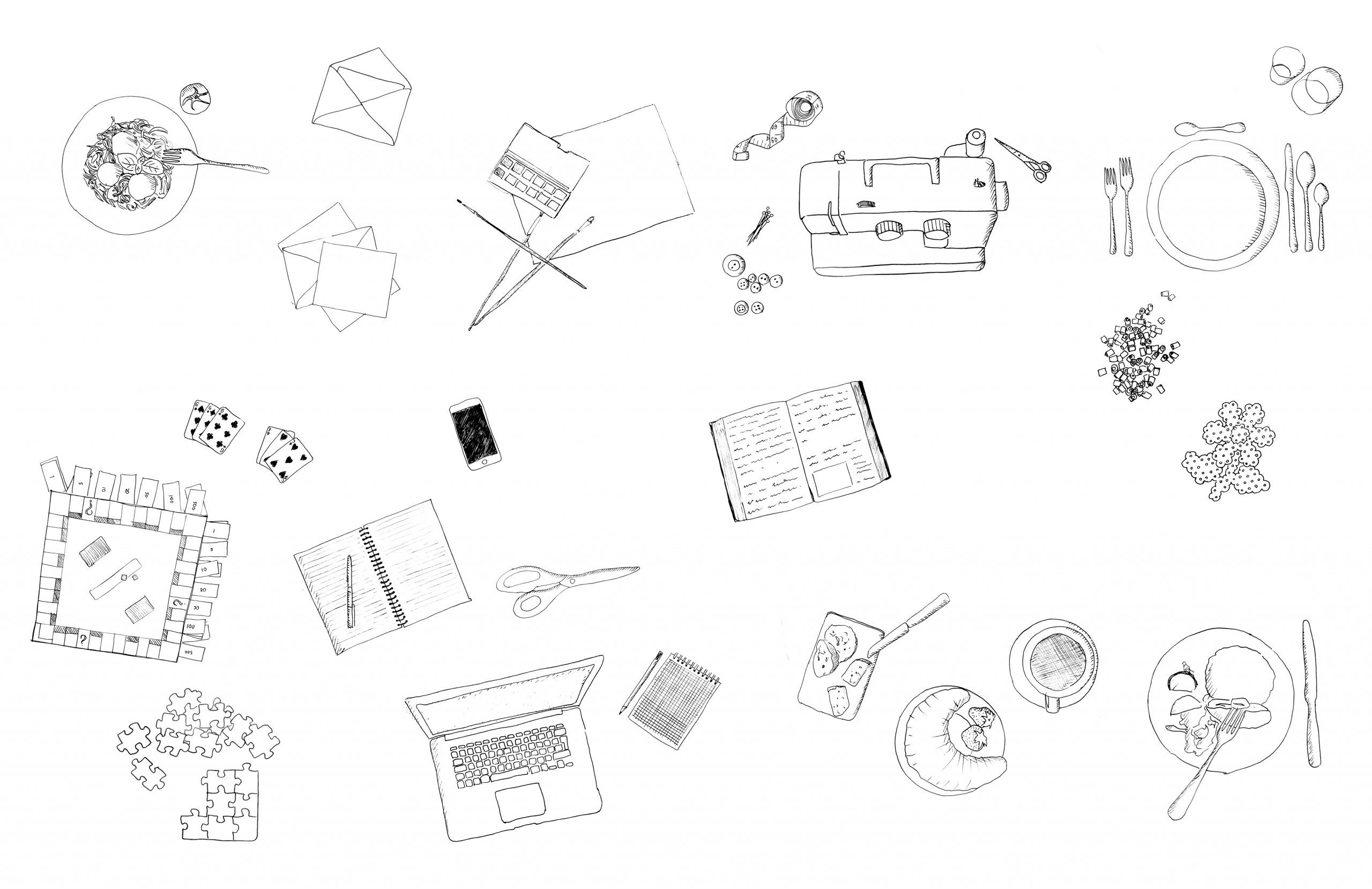 Mapping of different functions of the dining table. Part of the preliminary research.
     Underneath different diagrams are presented to demonstrate some of the thoughts and functions of the project.

The table consists of 6 parts that can be assembled and disassembled.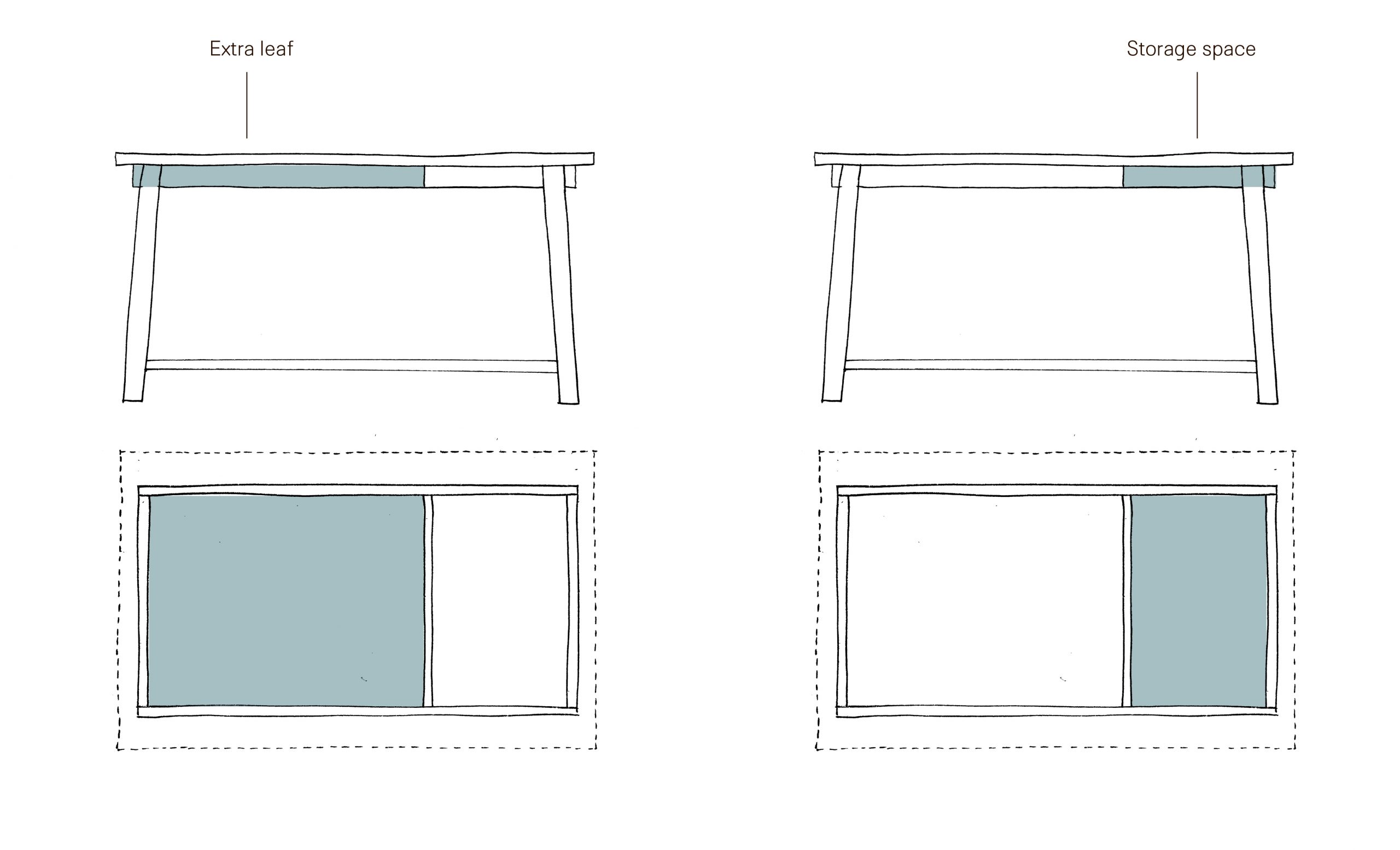 Underneath the table top you'll find storage for the extra leaf on one side and a storage space on the other.

By sliding the whole table top you reveal the storage space underneath and also make space for the extra leaf to attach to the table. Now it seats 8 people rather than 4-6.
Lastly some pictures of the final table.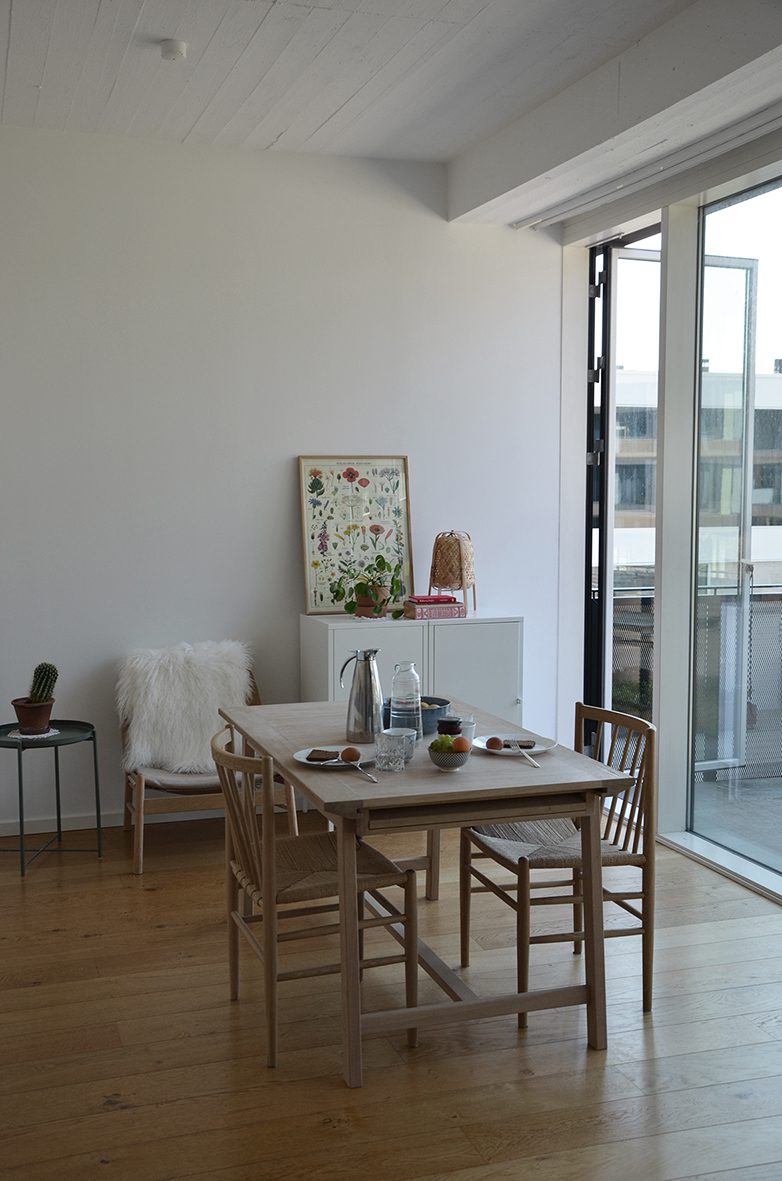 The central versatile surface.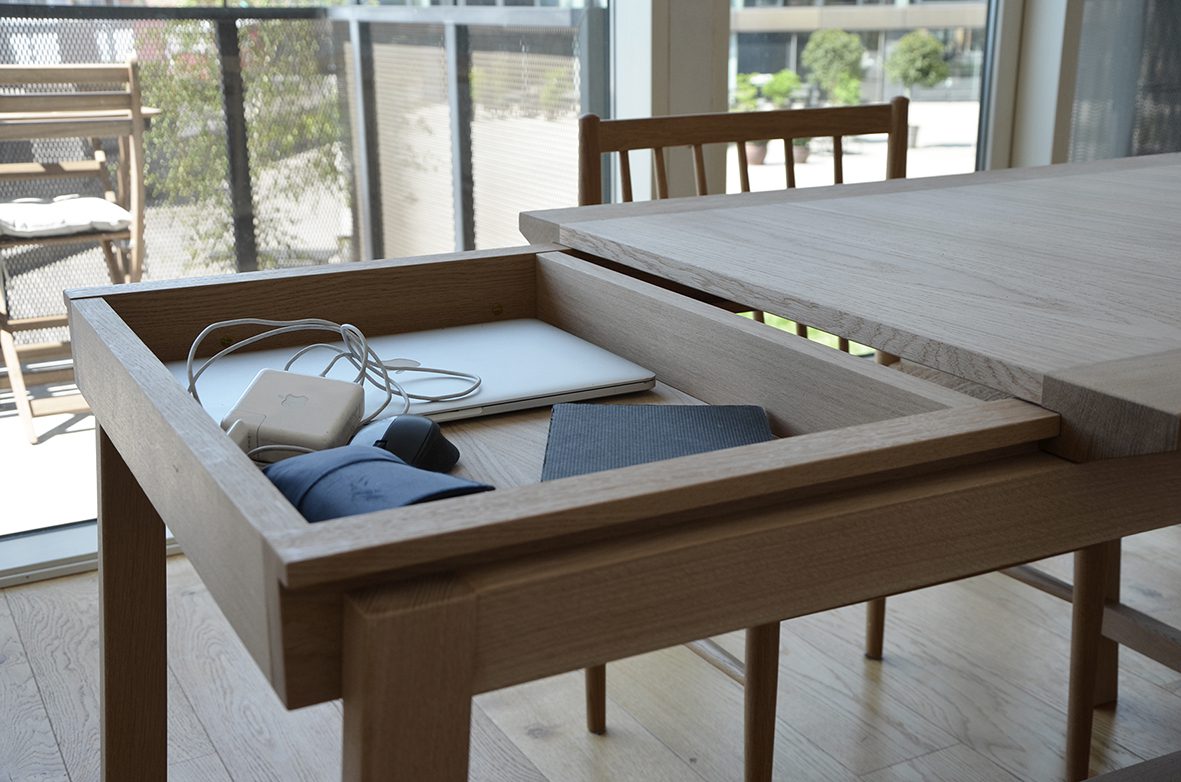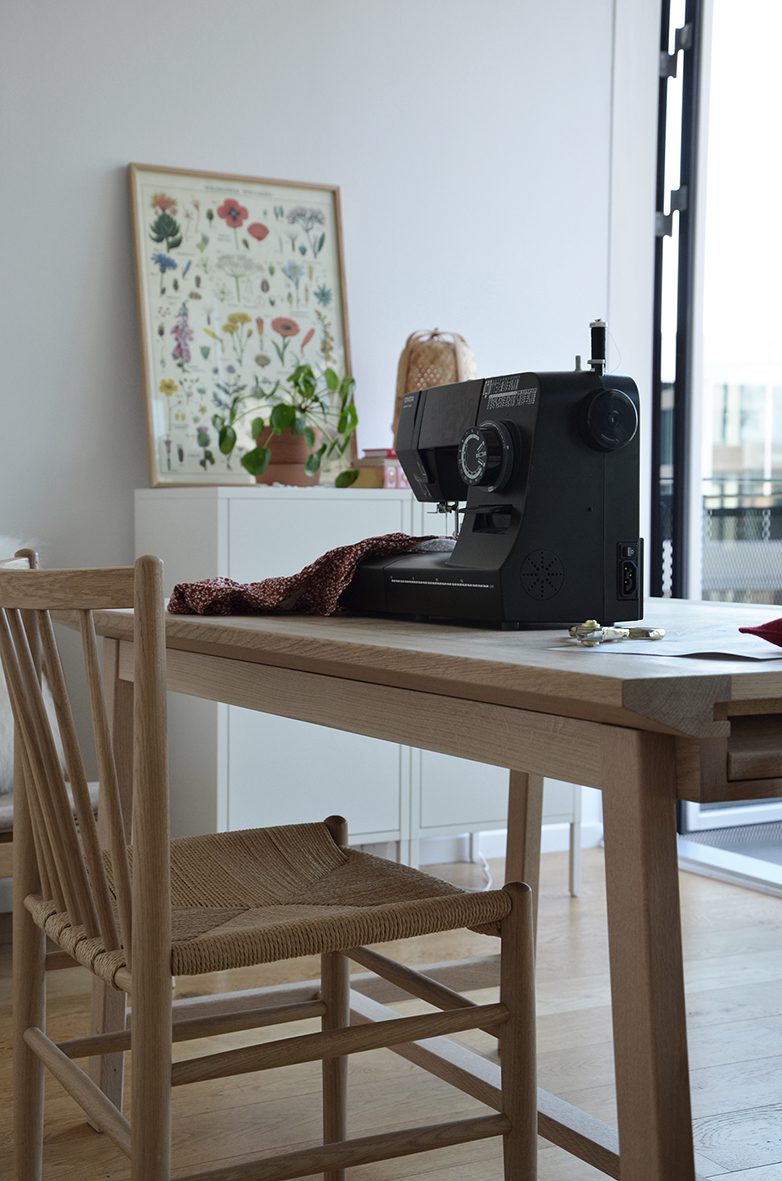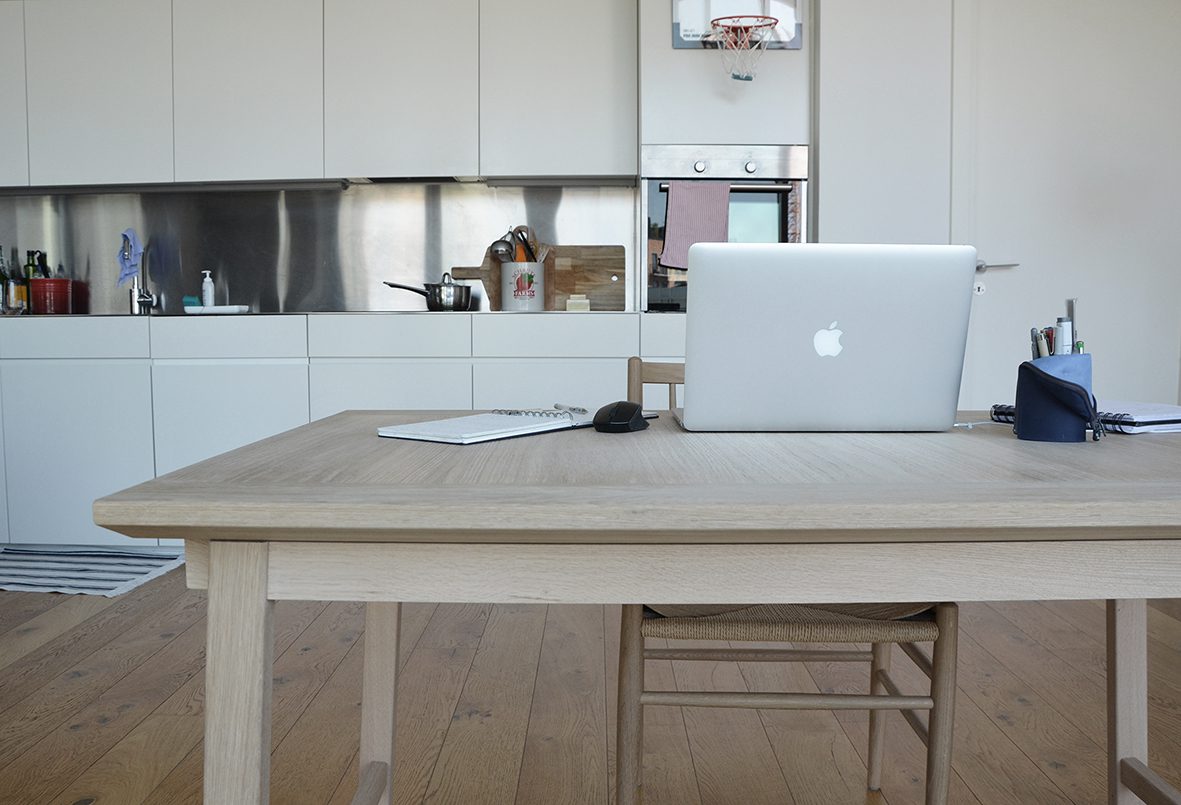 Example of different functions of the table in a smaller home.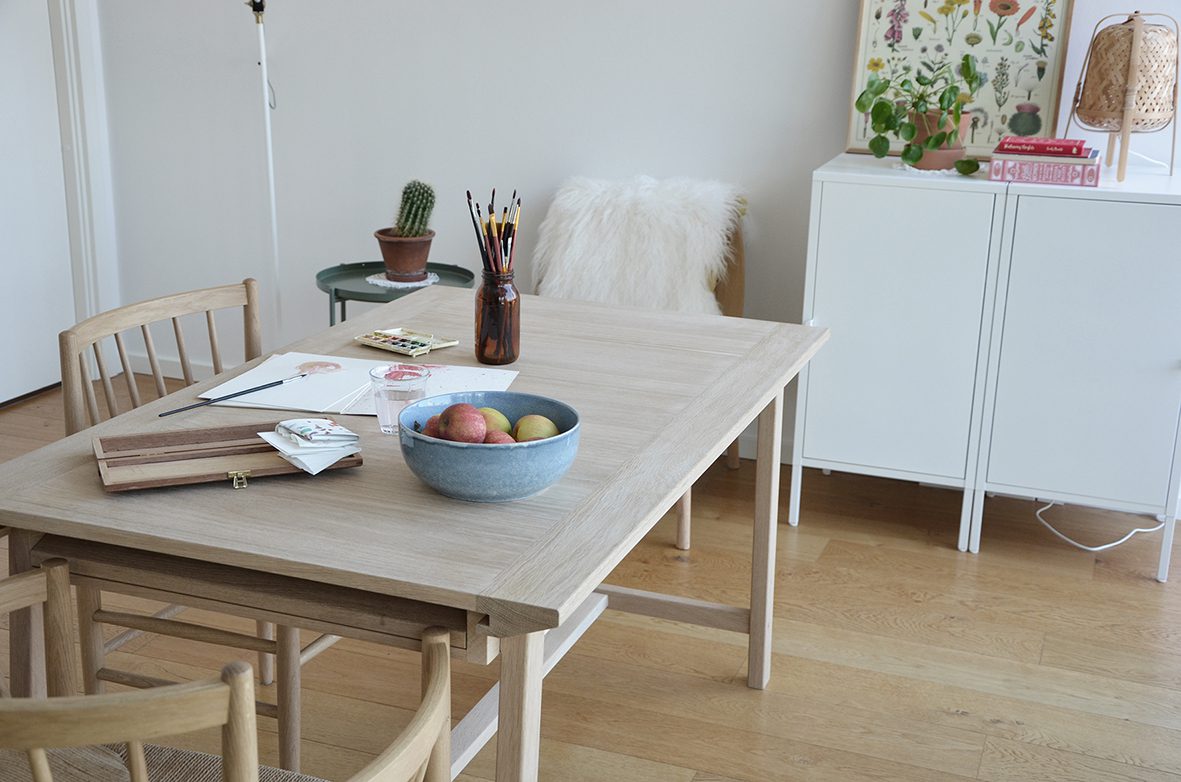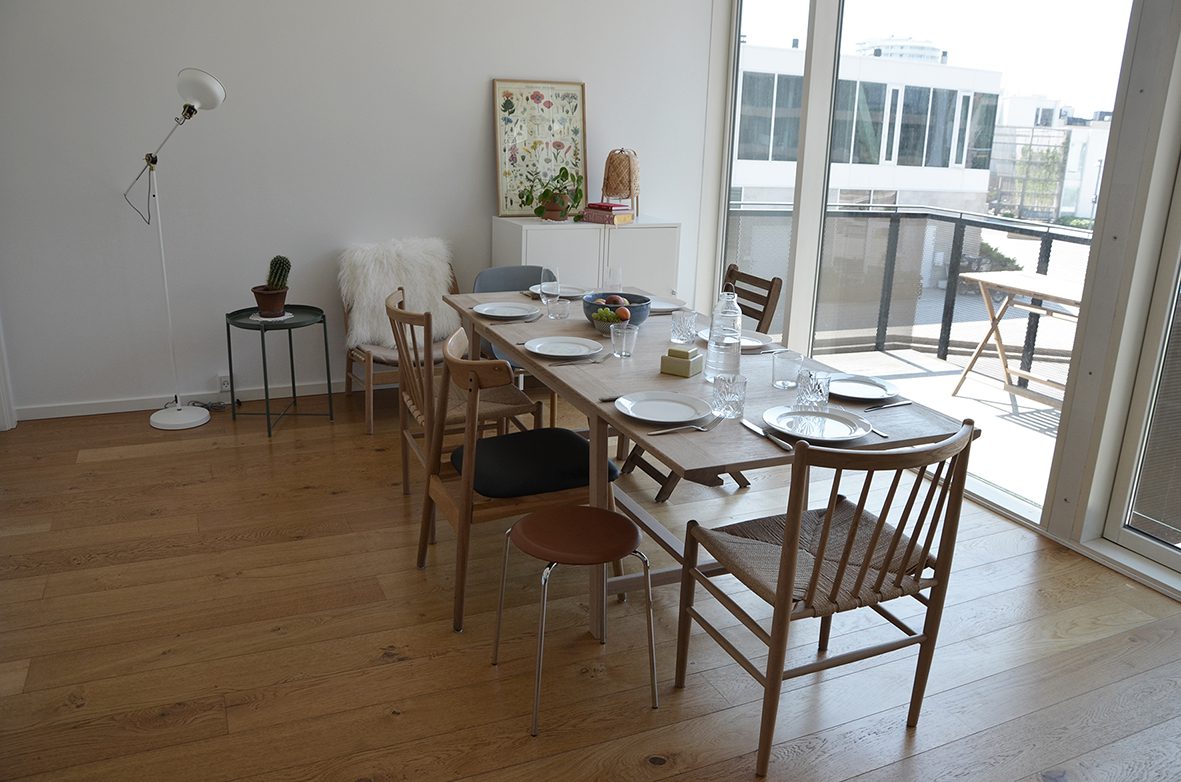 When the extra leaf is added to the table it seats up to 8 people.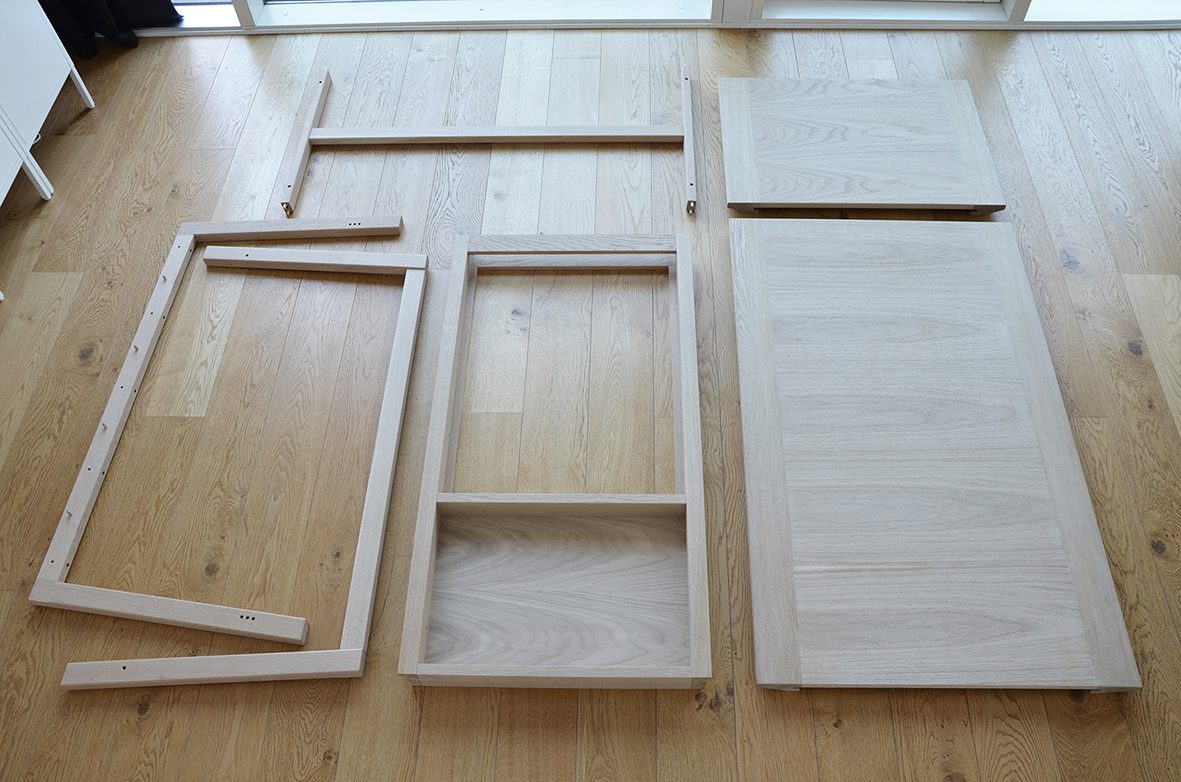 This link leads to the digital MA exhibition 2021 from the Royal Danish Academy where you can find more about the project. https://solutions2021.kglakademi.dk/#/node/5334/christiane-busch_central-versatile-surface
The rights to the project, pictures, and drawings belong to Christiane Busch. © 2021.
Published in Furniture & Object