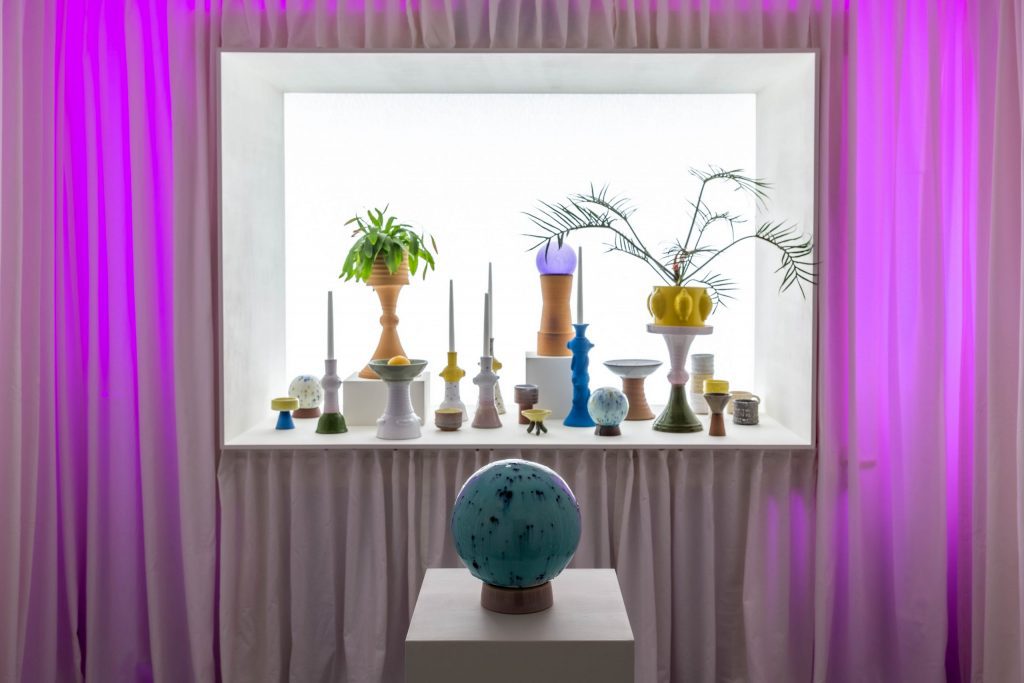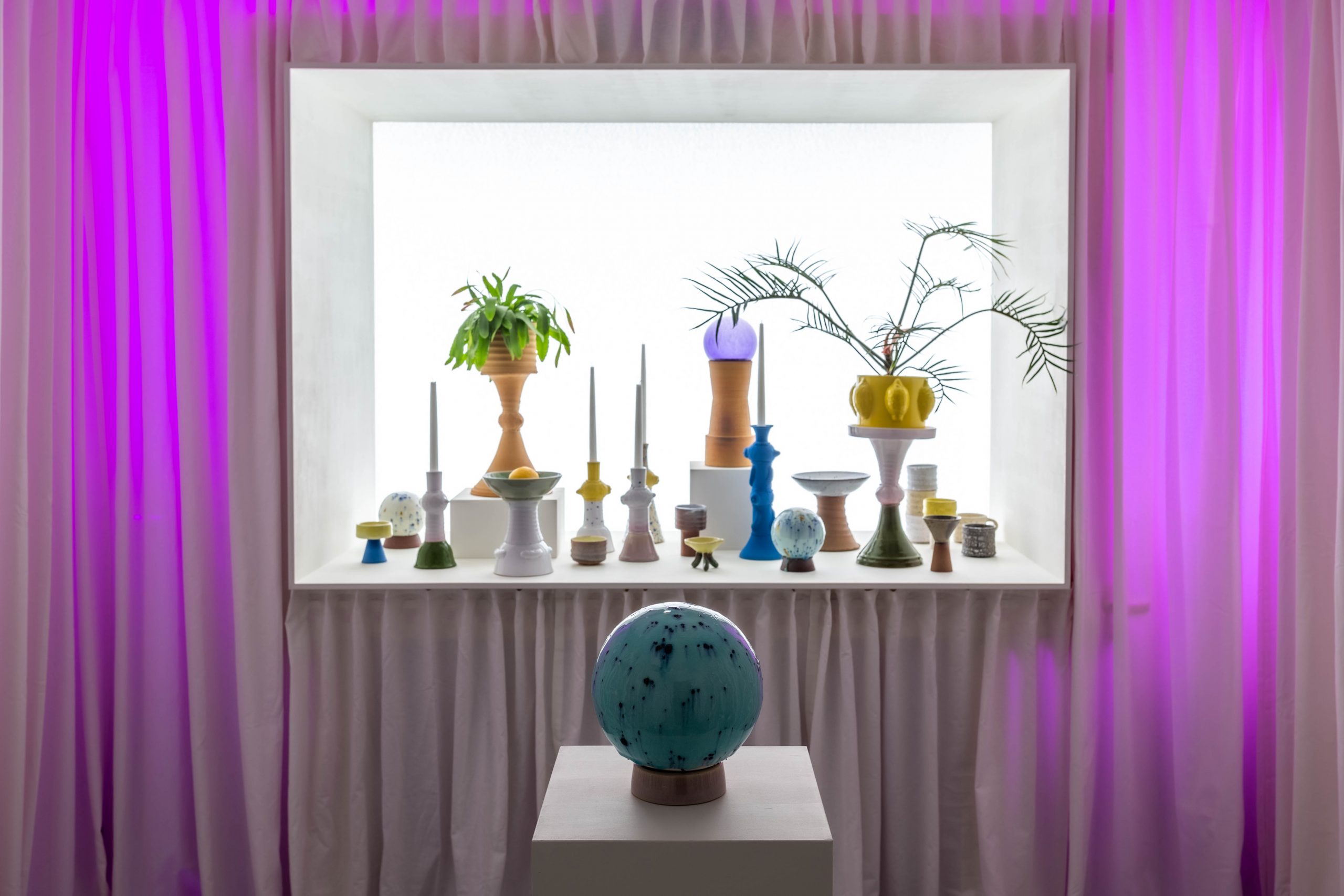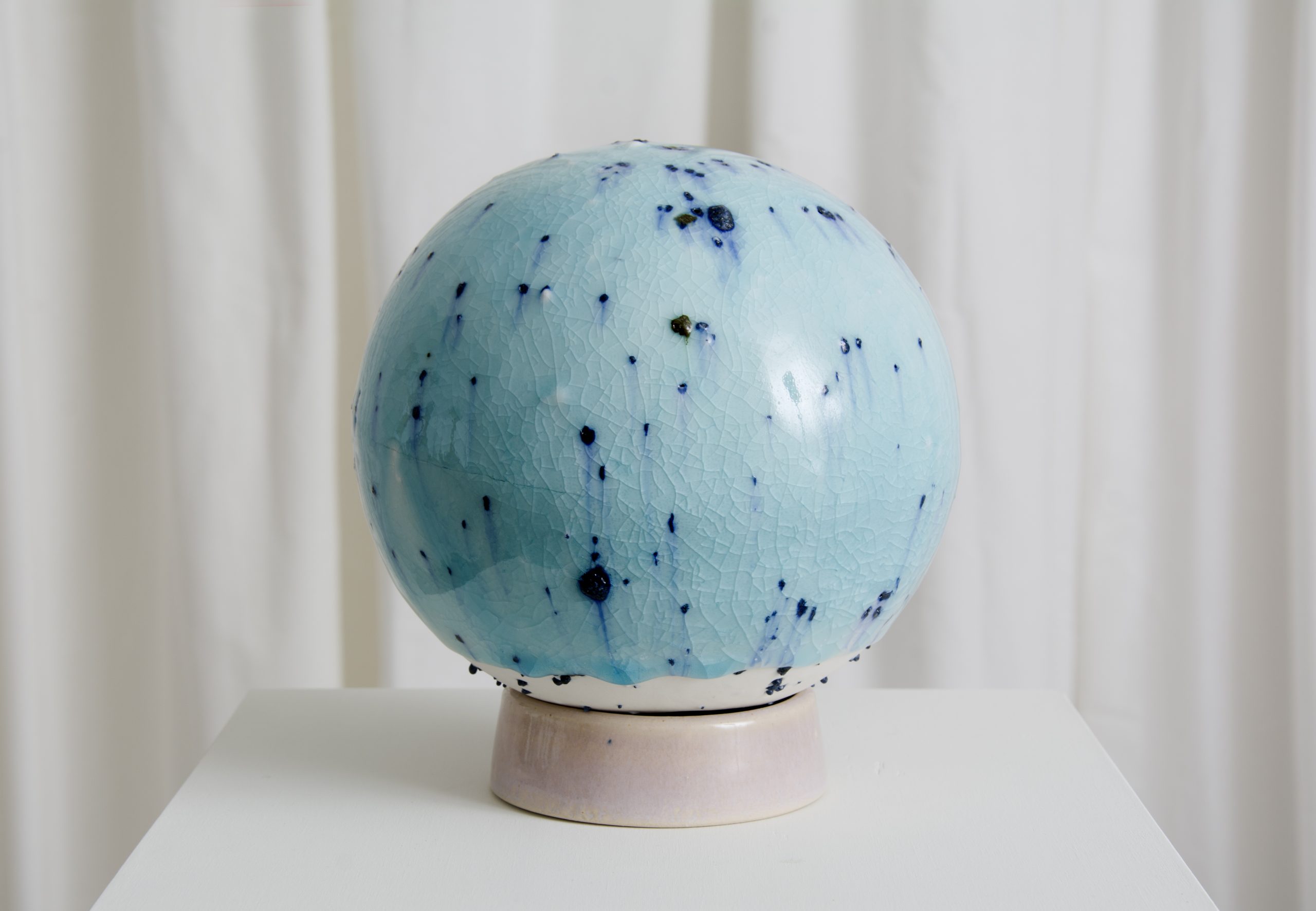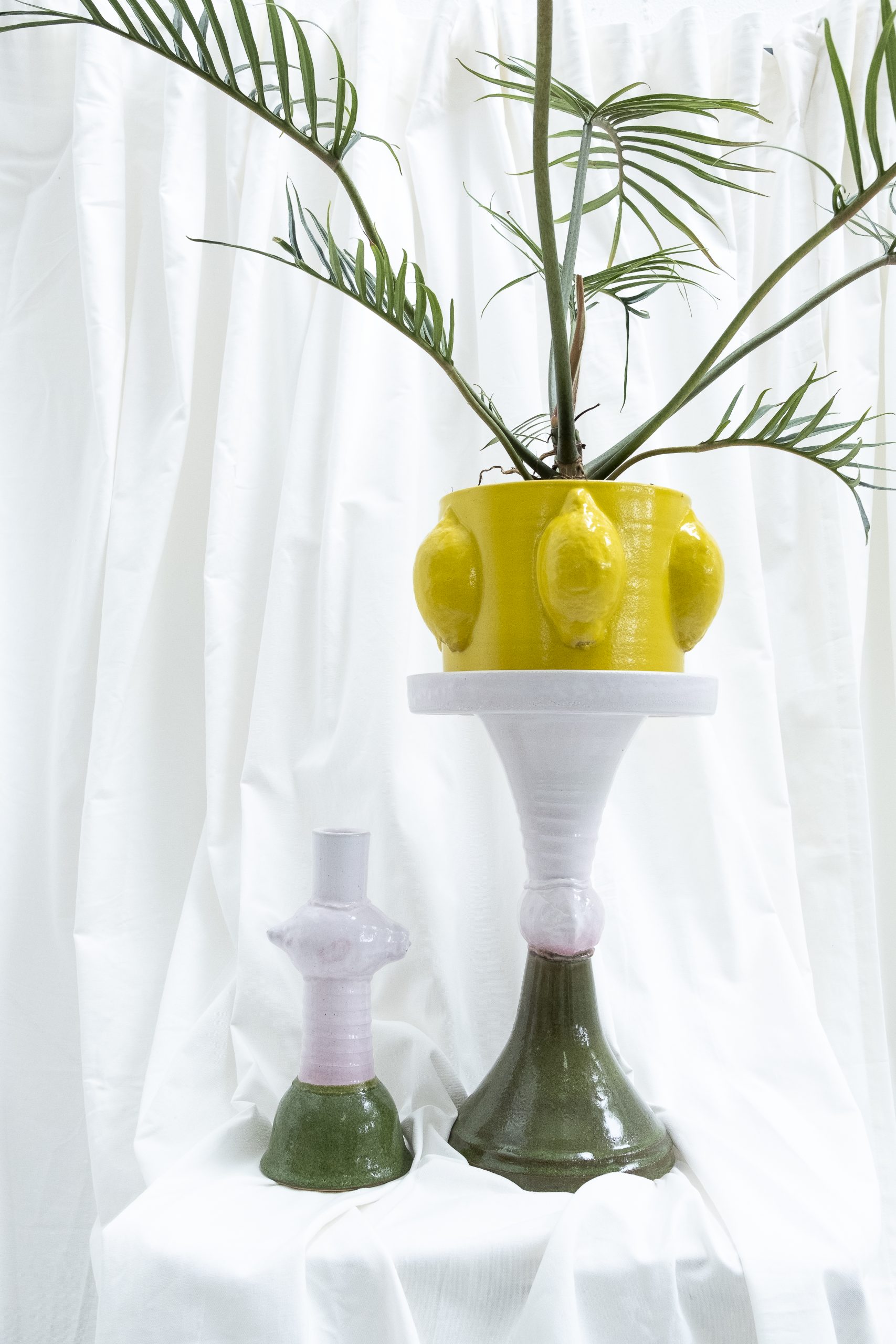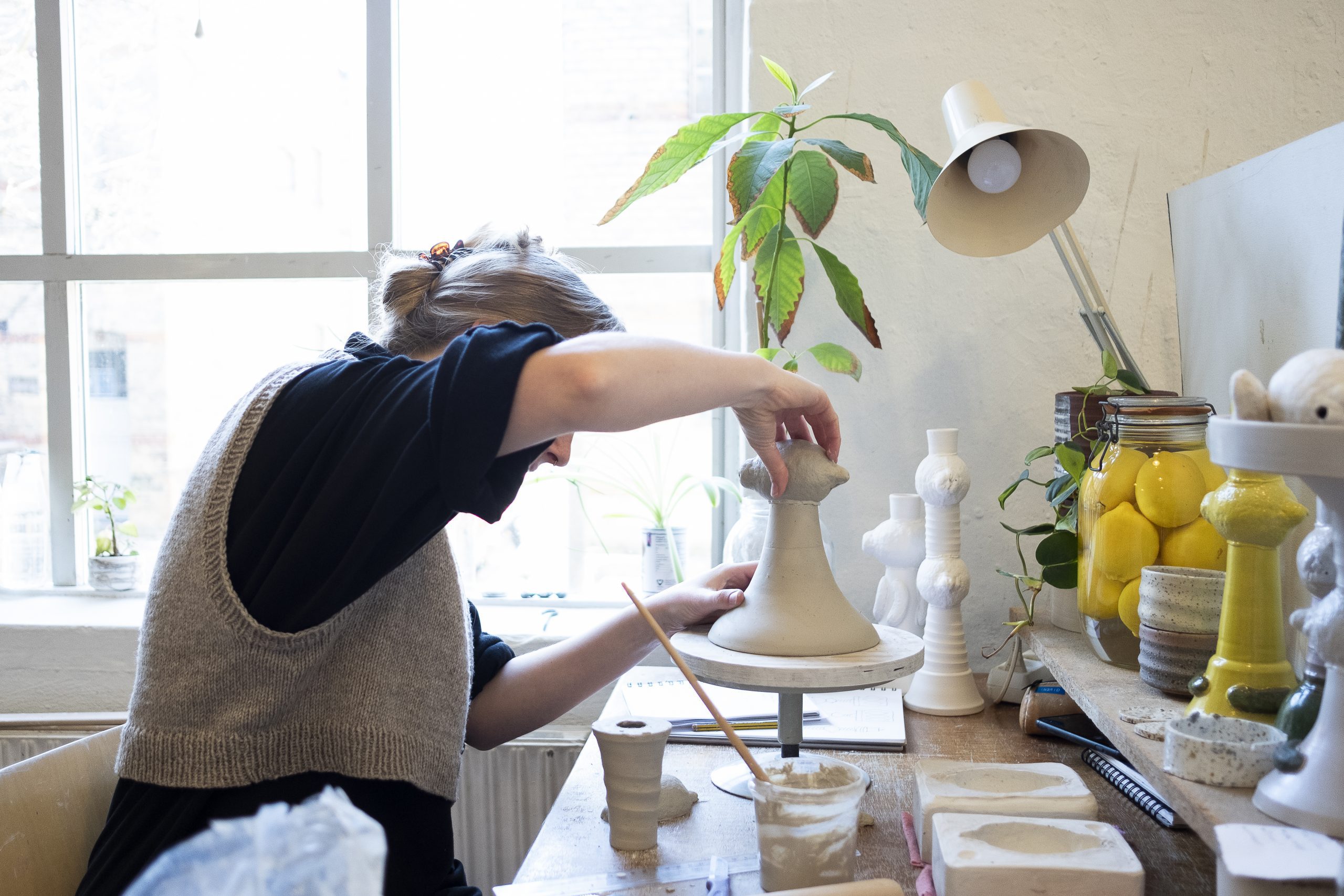 I have created a ceramic still life with an interest in the useful functions of ceramics. I have been looking at functional ware ceramics throughout history, in particular the centerpieces' form and function.
My work is usually based on combining different techniques. The process starts on the wheel; I am throwing modules to be used in a combination with a lemon and a cornichon made out of a plaster mold. Some modules have an associable quality others are basic forms where the technique is highlighted.
I have researched compound shapes and been curious about the proportions in the pieces and in the still life.
As a classical still life mine is filled with symbols. Some are inherent as the crystal balls and several are inspired by the Baroque symbols of vanity such as fruits.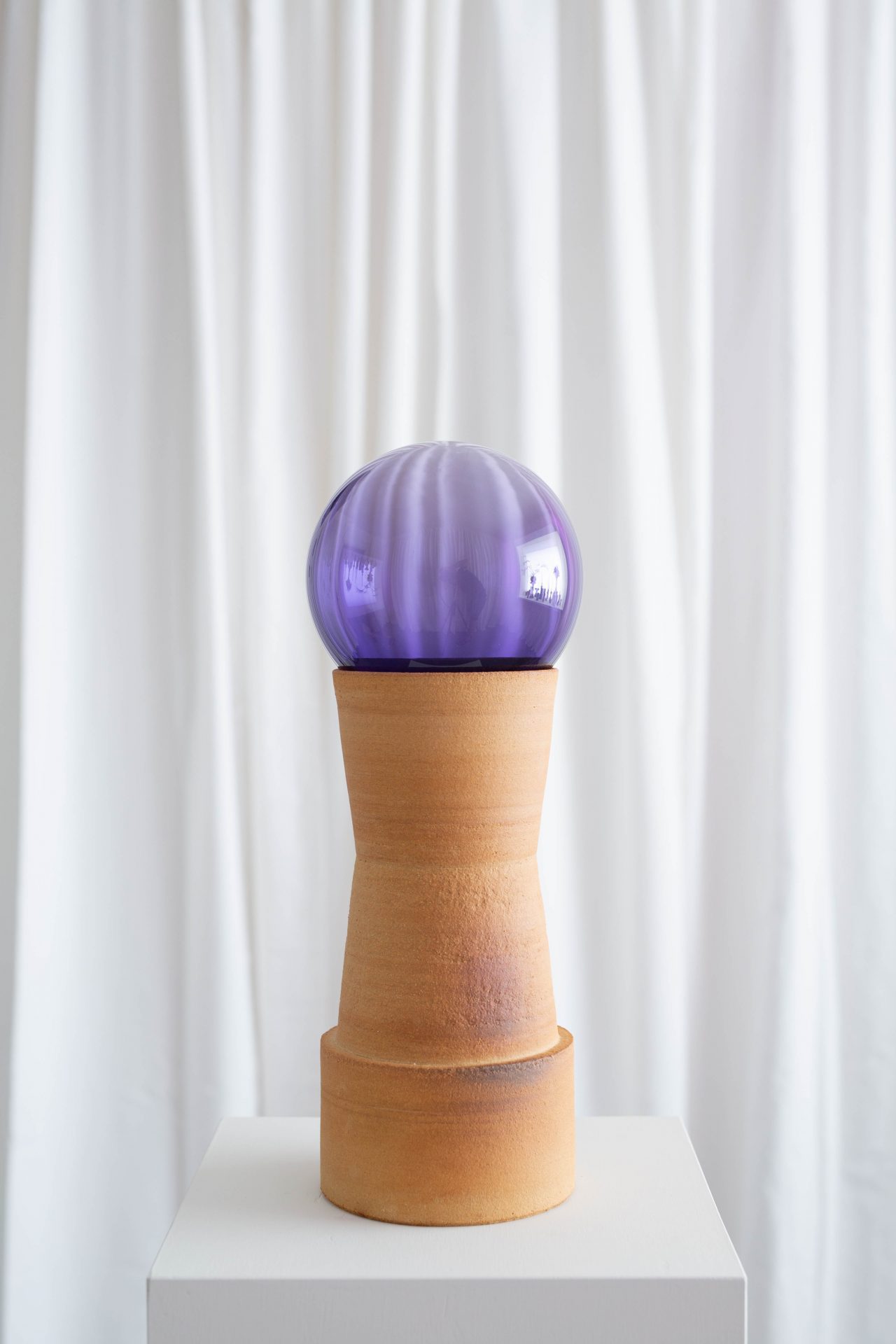 Published in Glass & Ceramics