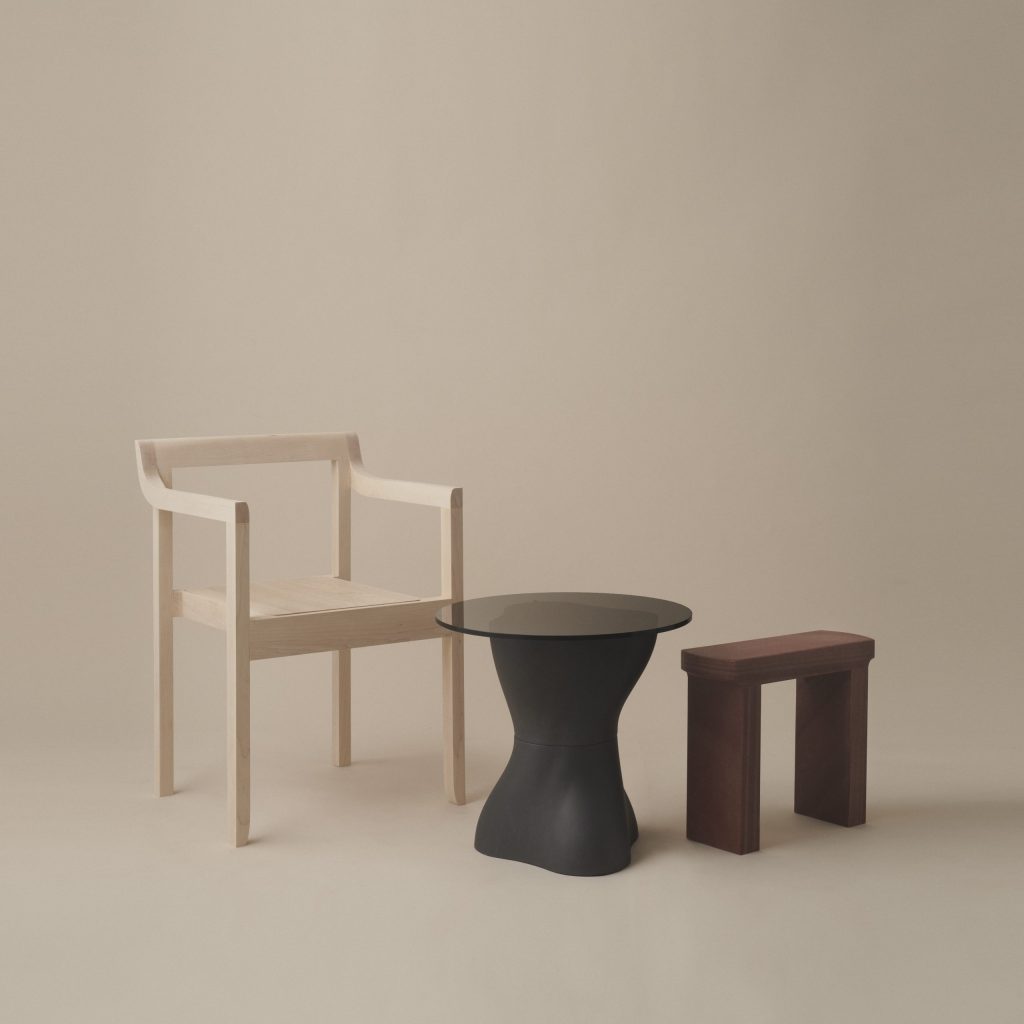 Three pieces of furniture in which materiality has been explored in order to heighten the sensuous experience in interaction with them.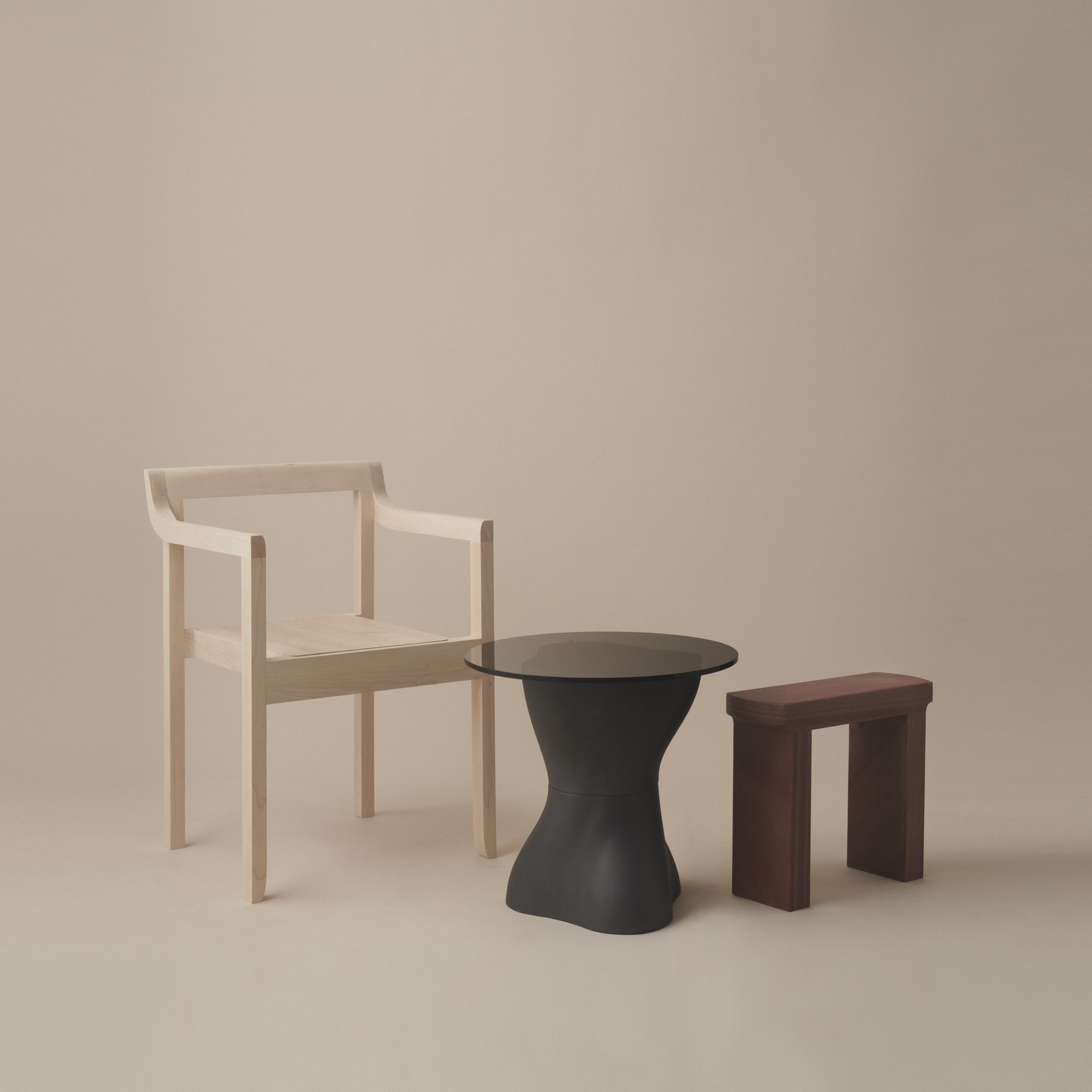 By means of research and my own experiences, I have discovered that modern environments, and the objects that belong to these settings, are sometimes associated with an inhospitable, foreign, uneasy sensation. Theories that I have discovered point to the fact that these alienating experiences depend partly on the disregard of the sensuous qualities of the object.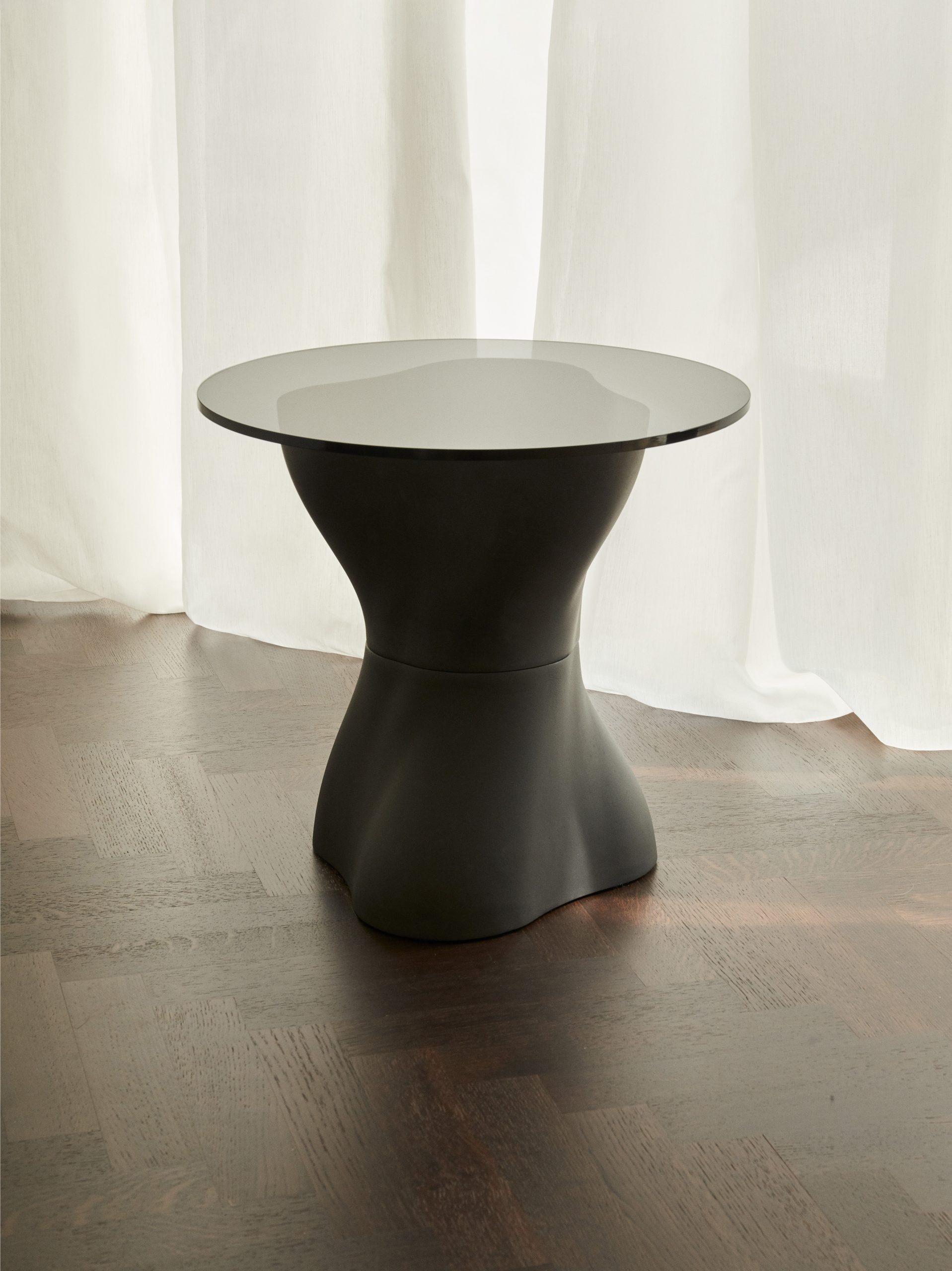 Recycled, anodized aluminum base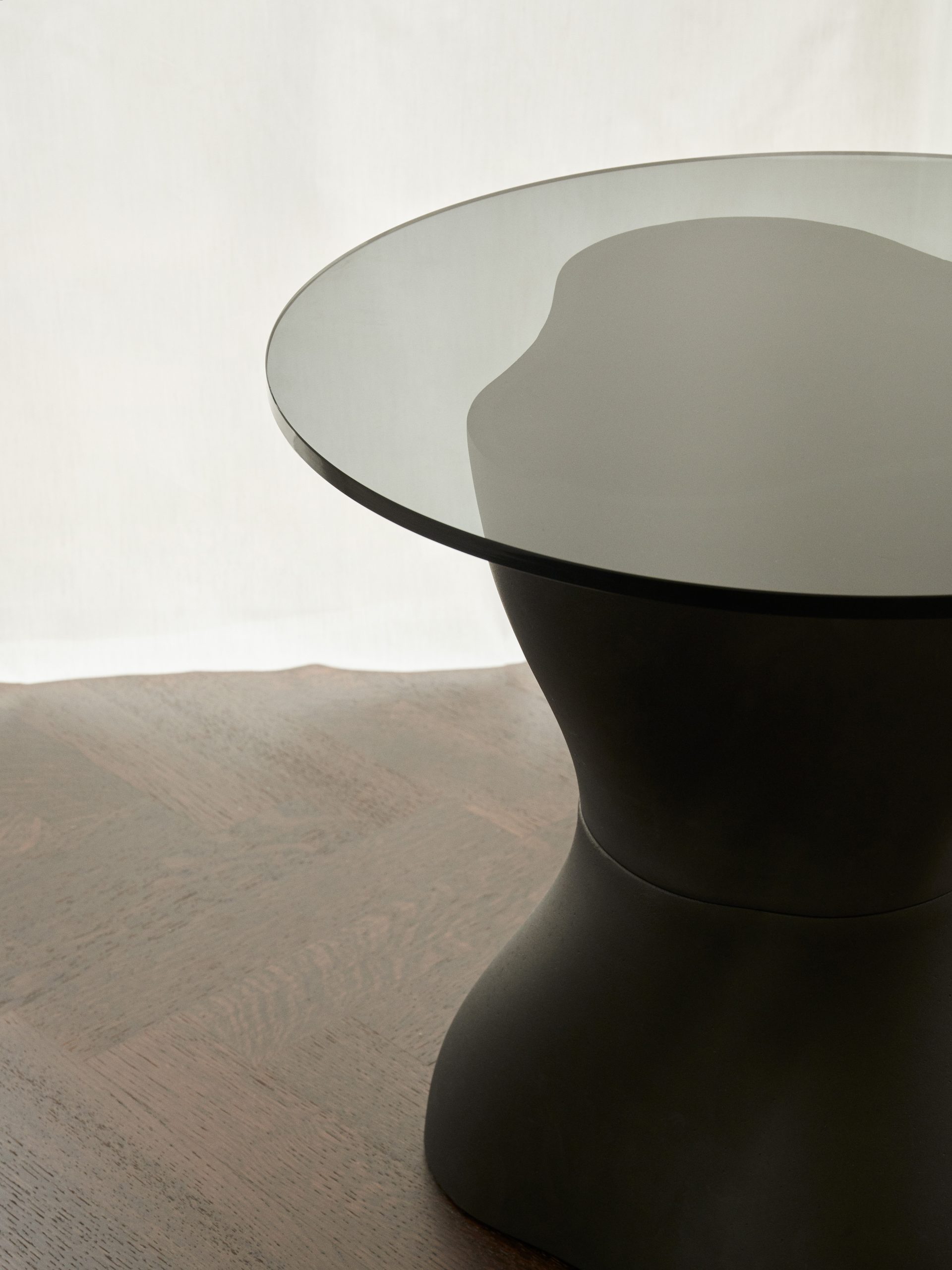 Tinted glass top
With the hope of countering this alienation, supported by the increasing digitalization and consumerism of society, I have aimed to recall sensuous qualities applied to three items of furniture: a stool, a side table, and an armchair.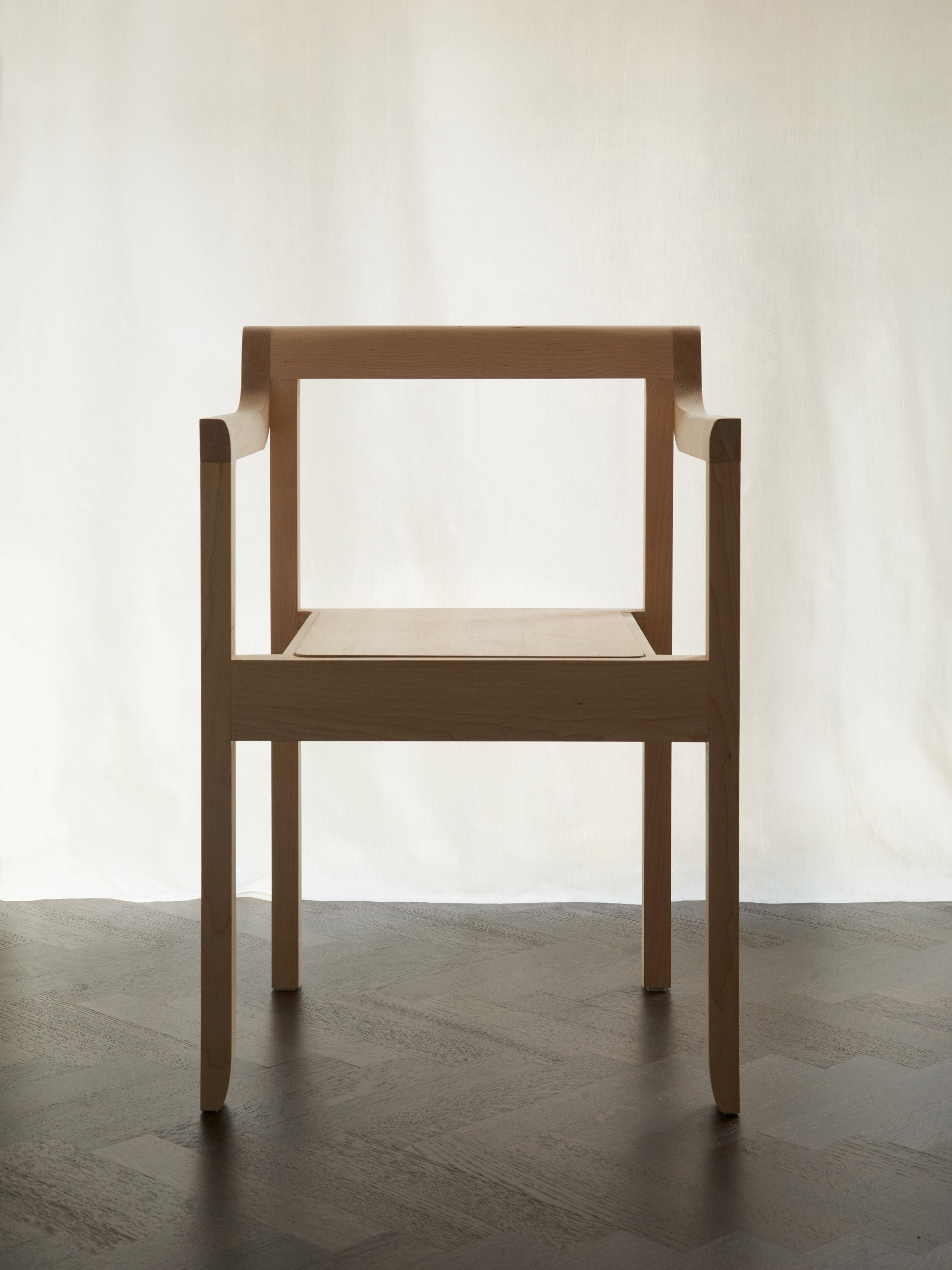 Armchair in solid maple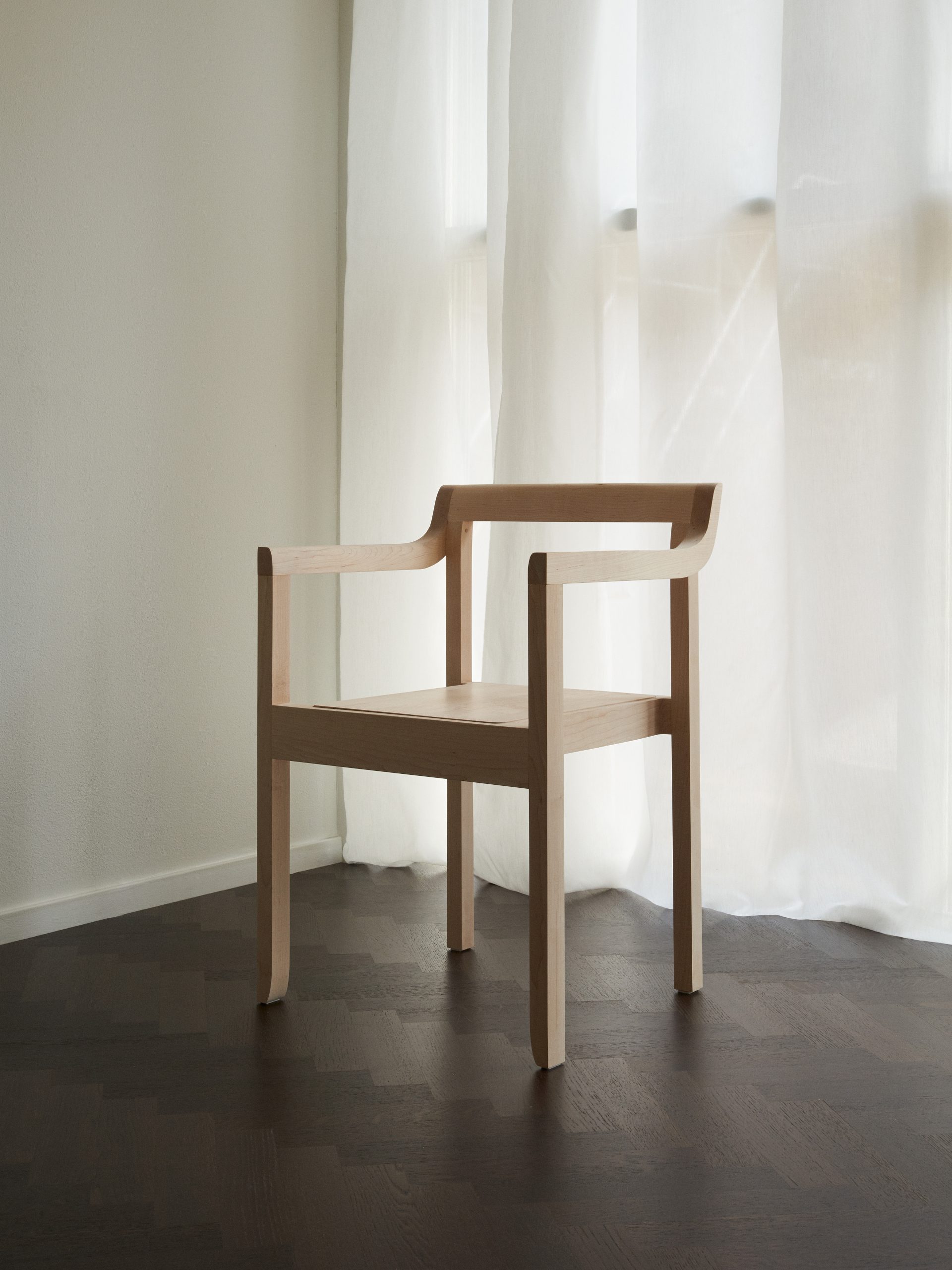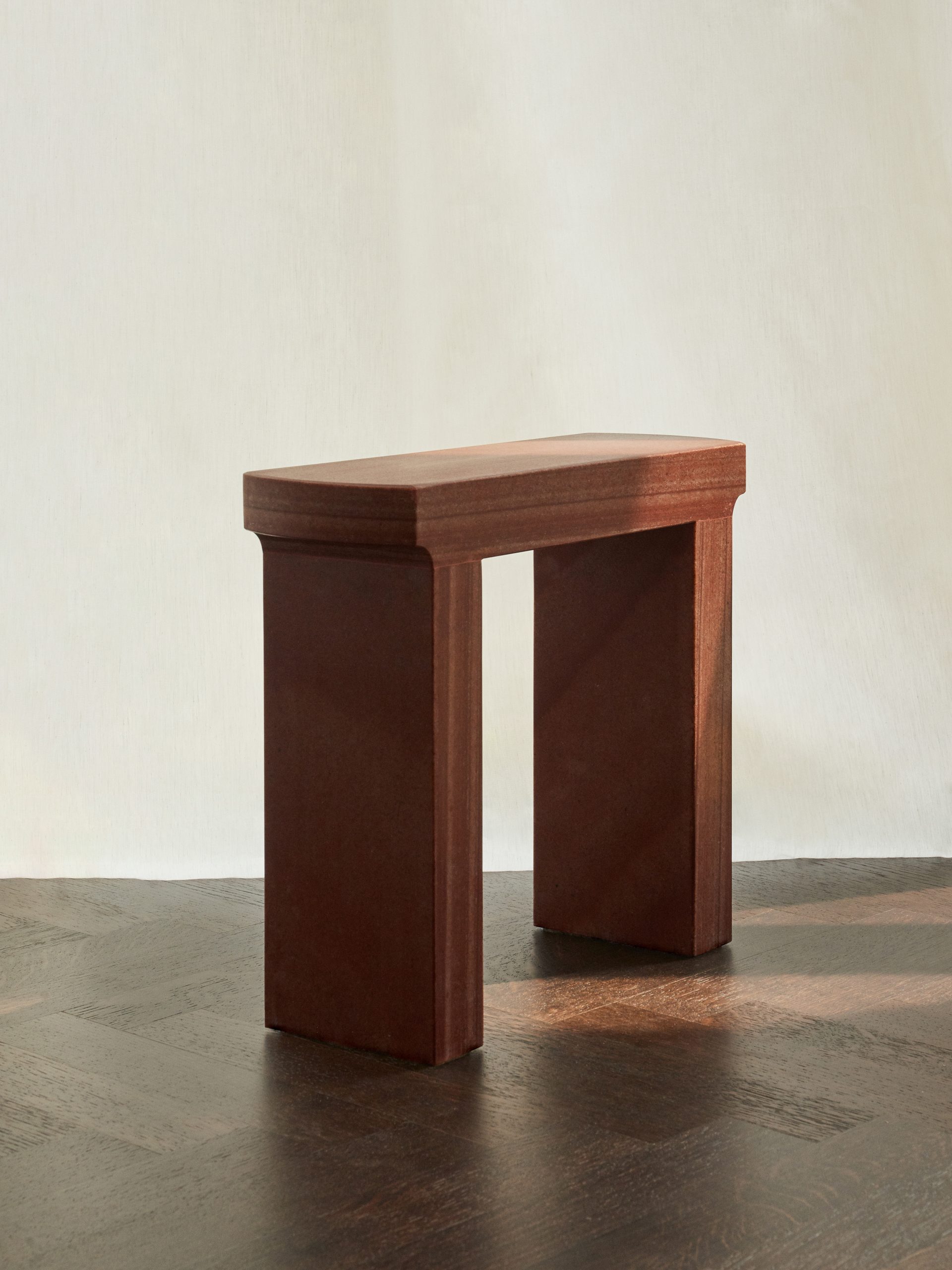 Stool in solid native Swedish granite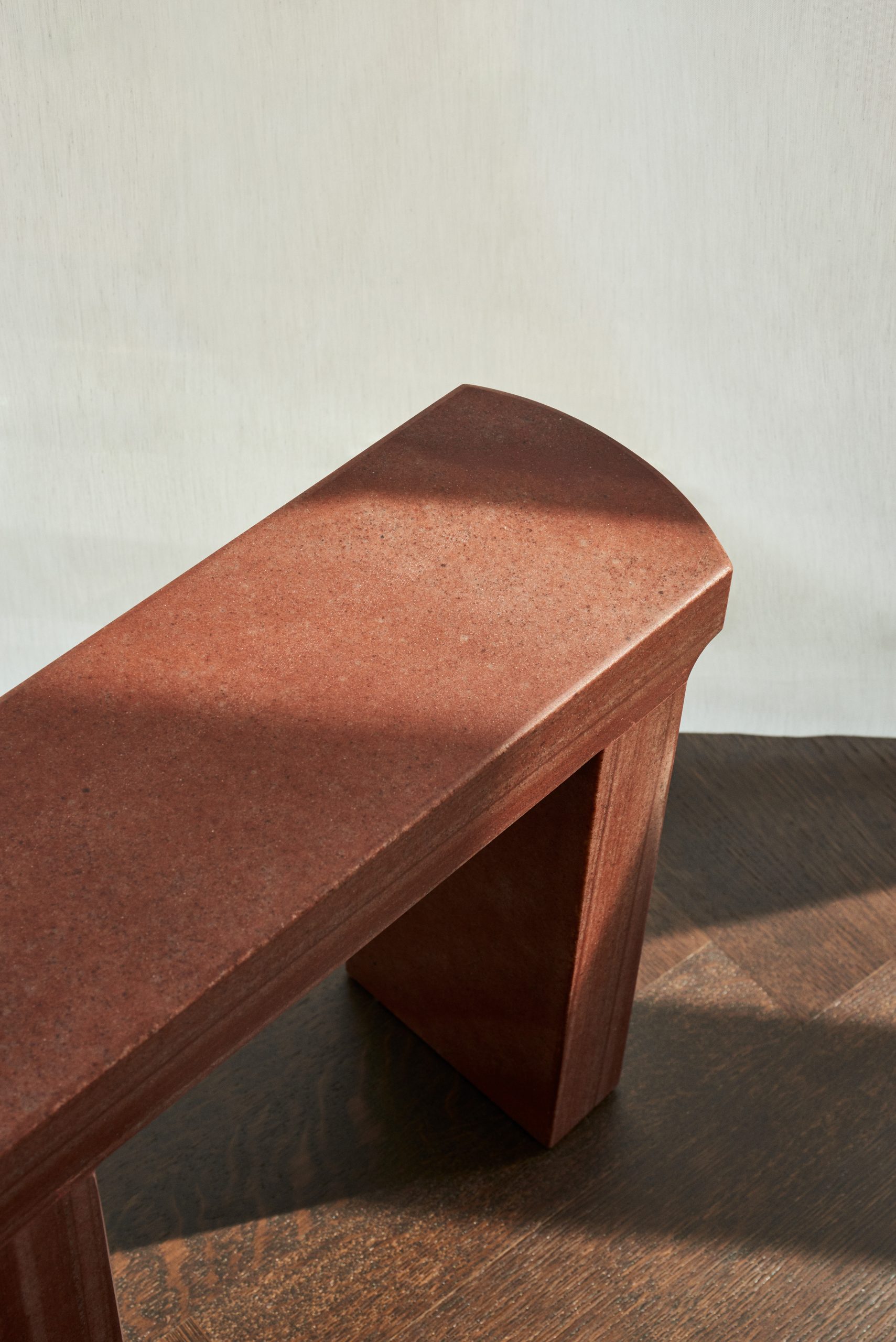 The body's, not least the hand's, invited interaction with the furniture, has been a driving force in their design. In dialogue with specialists in each respective material, I have sought to portray the innate qualities of the materials used.
Published in Furniture & Object