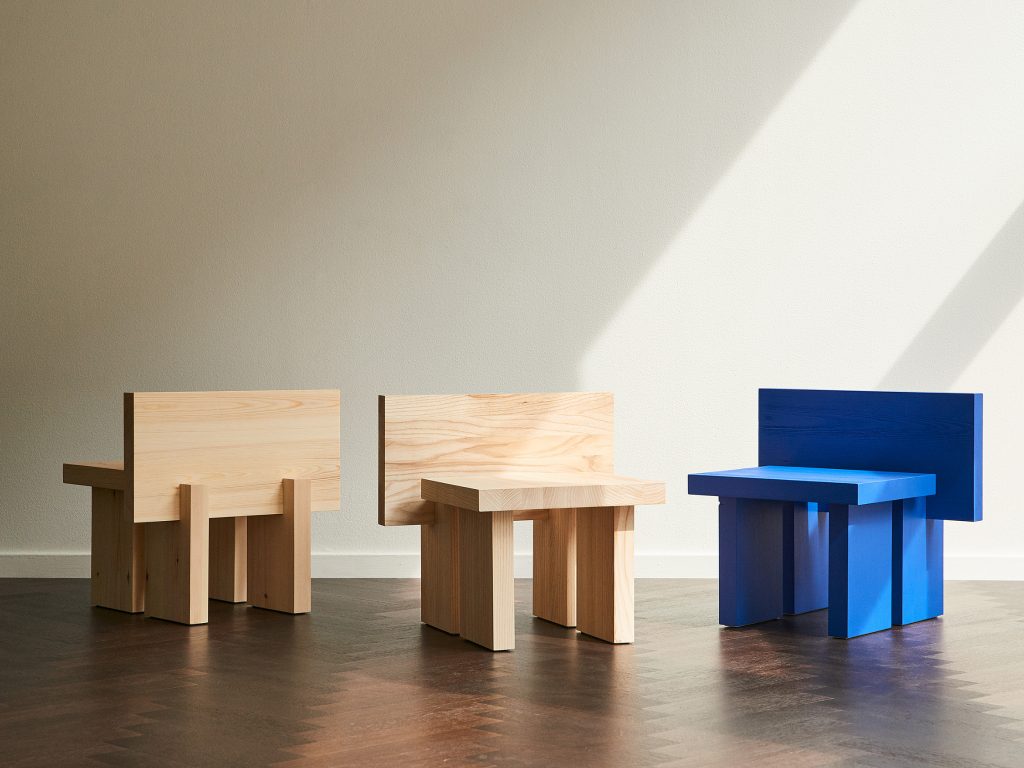 How do we perceive a piece of furniture with different dimensions and proportions than the ones we are used to relating to? With the chair Peggy I want to invite people to experience a new perspective by playing with the scale of the furniture.
A tree stump and a rock in the woods, or a pillow on the floor, are objects that have made me think about the various sitting heights that we encounter in life, as well as where and how we sit.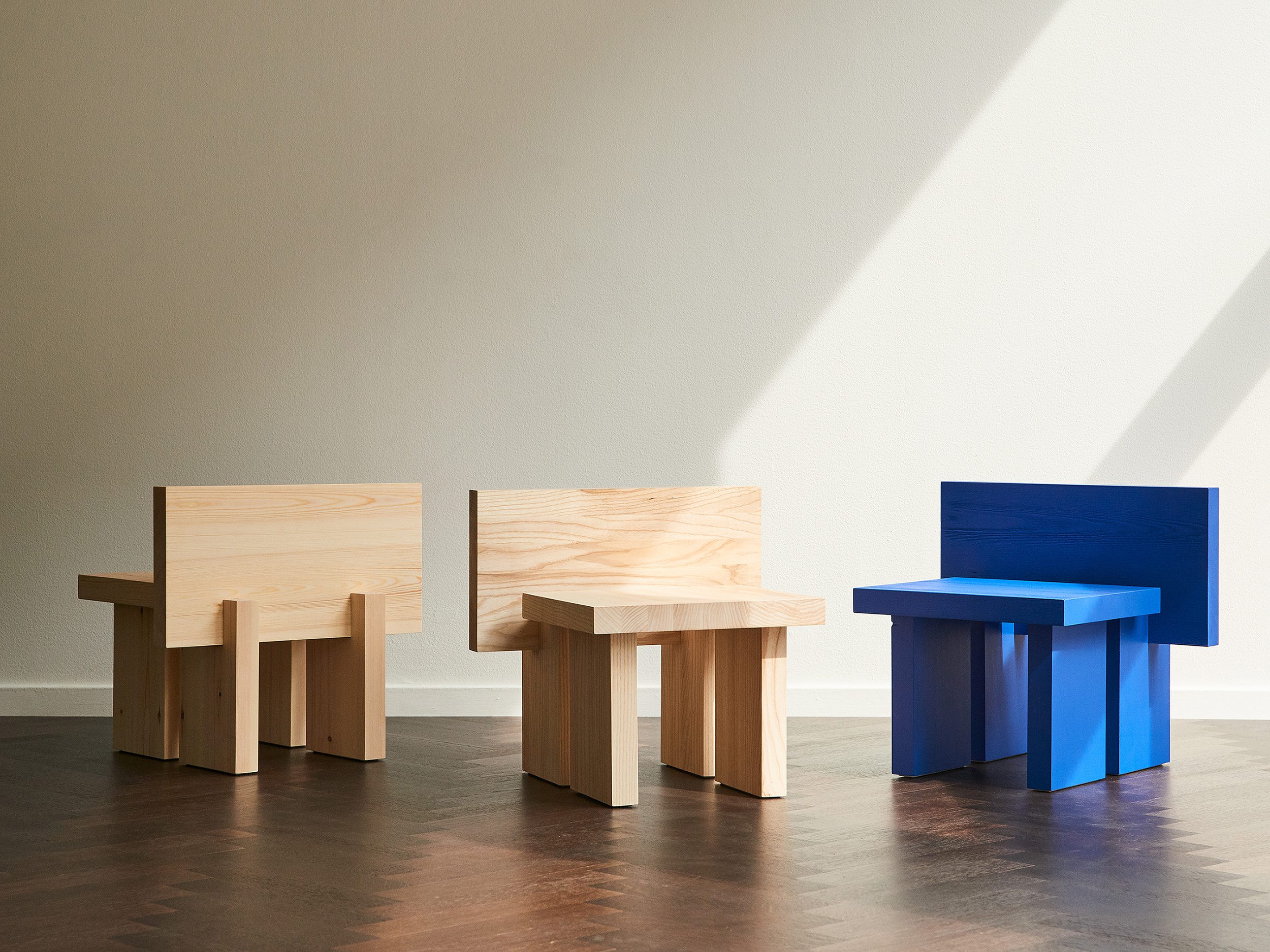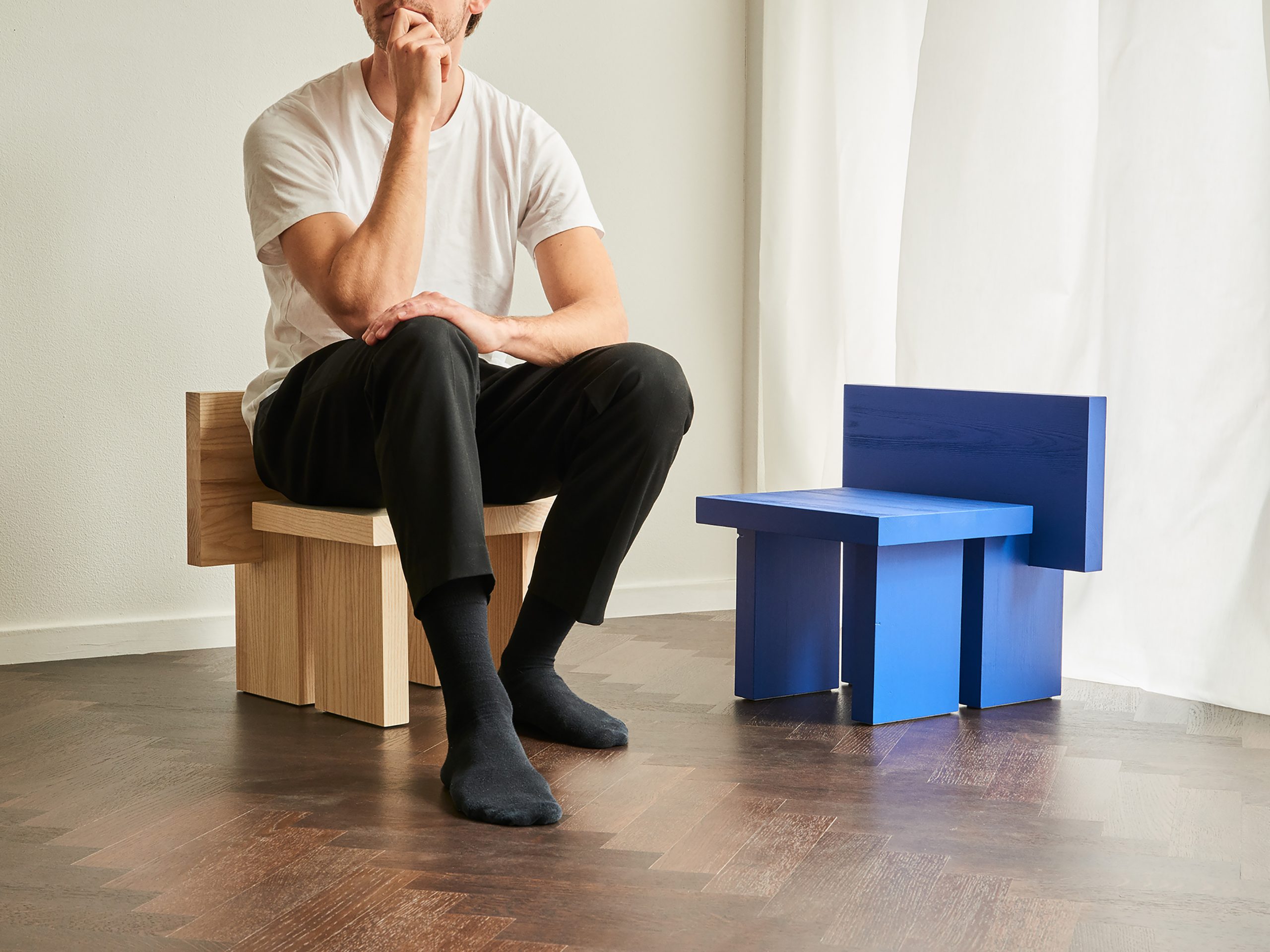 Based on another way of sitting, I have explored how I can design a chair that captures the borderland between child and adult, small and large, neat and clumsy. During the process, I have analyzed shape, size, and proportion with the help of friends and family who have tested different sitting heights to see how the chair is perceived.
The chair Peggy functions as an extra seat in social contexts in the living room, and as it becomes part of the seating around a coffee table. The chairs are made of solid ash and pine and joined together with wooden plugs and glue.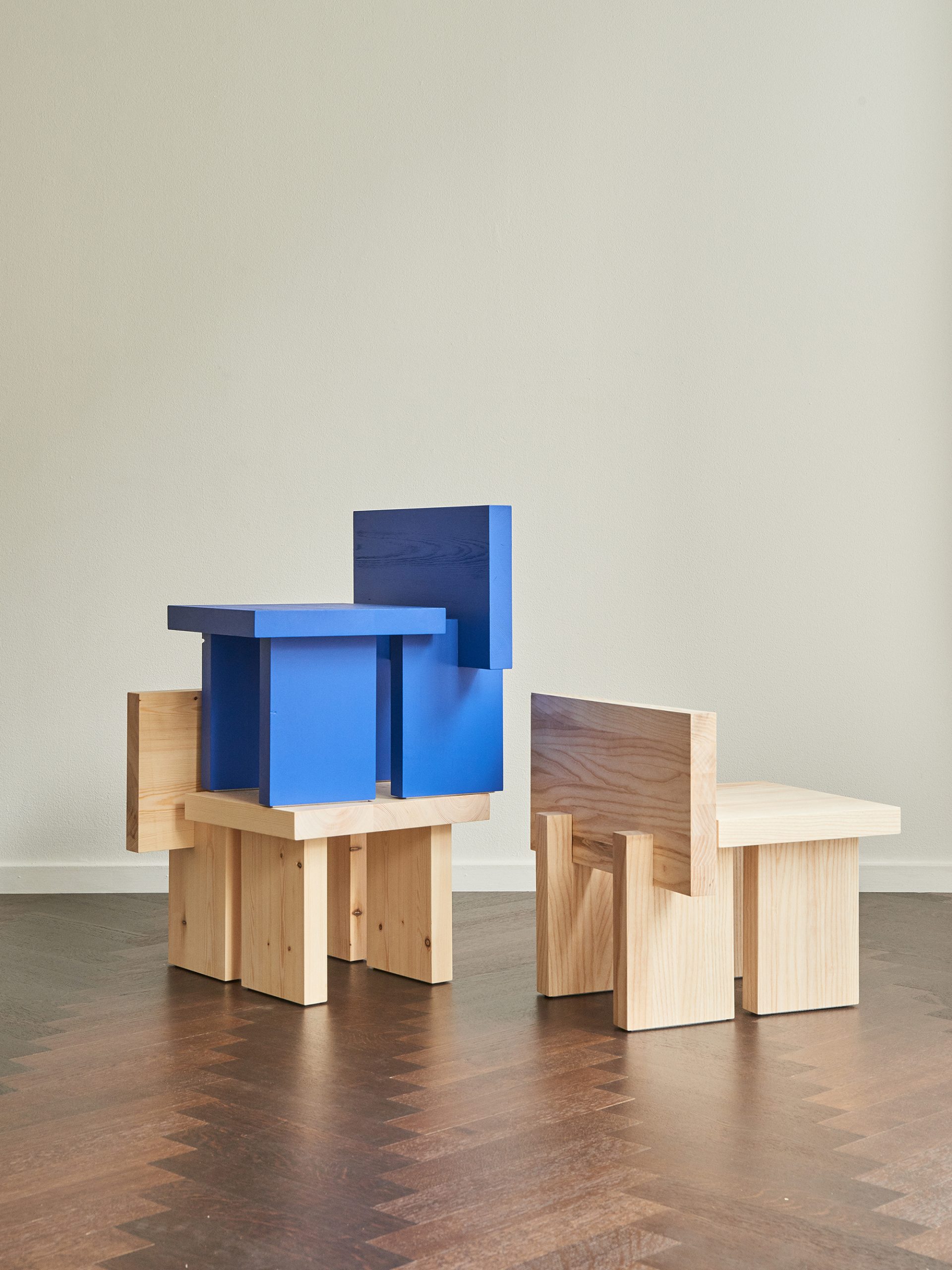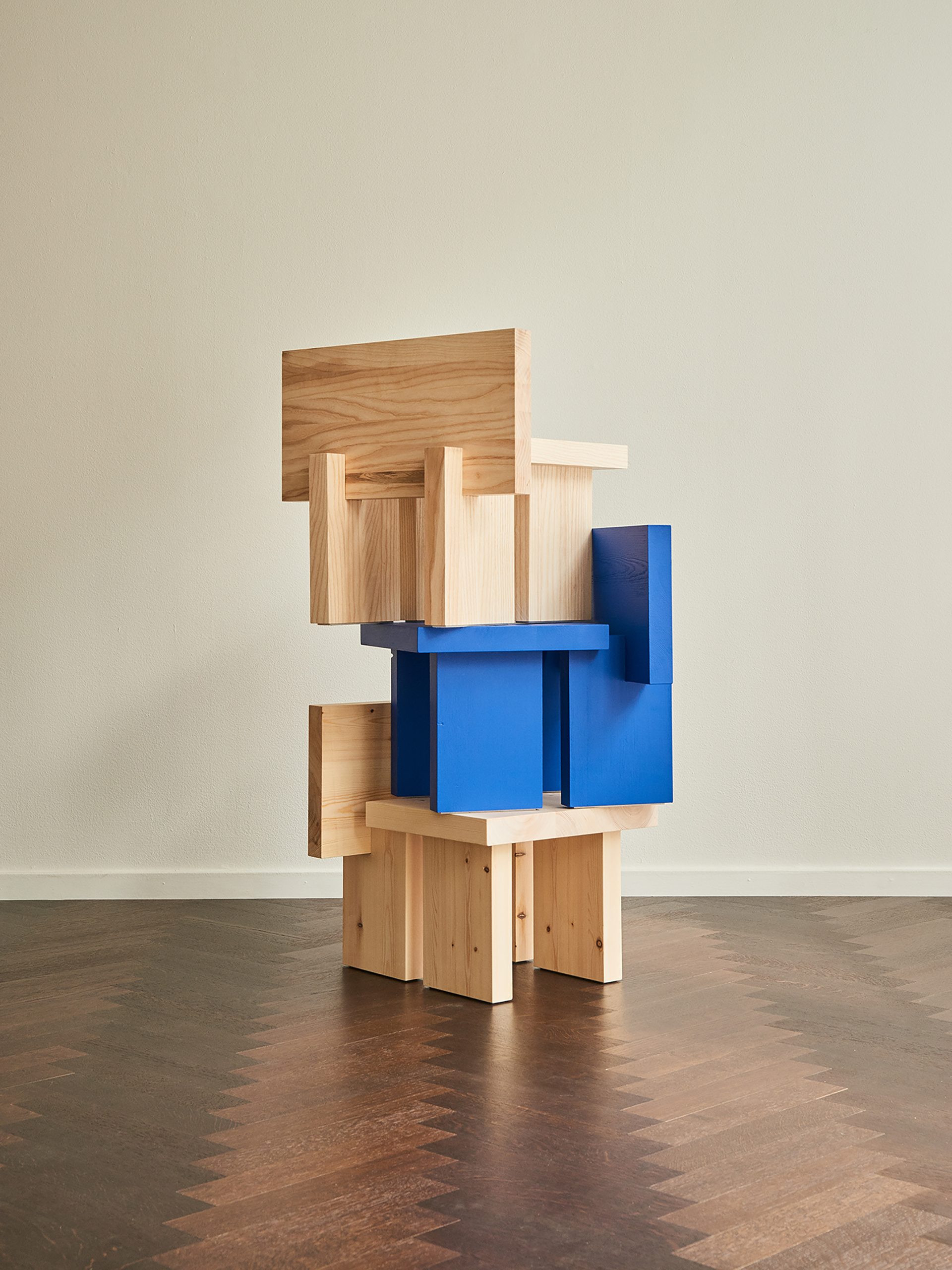 Published in Furniture & Object