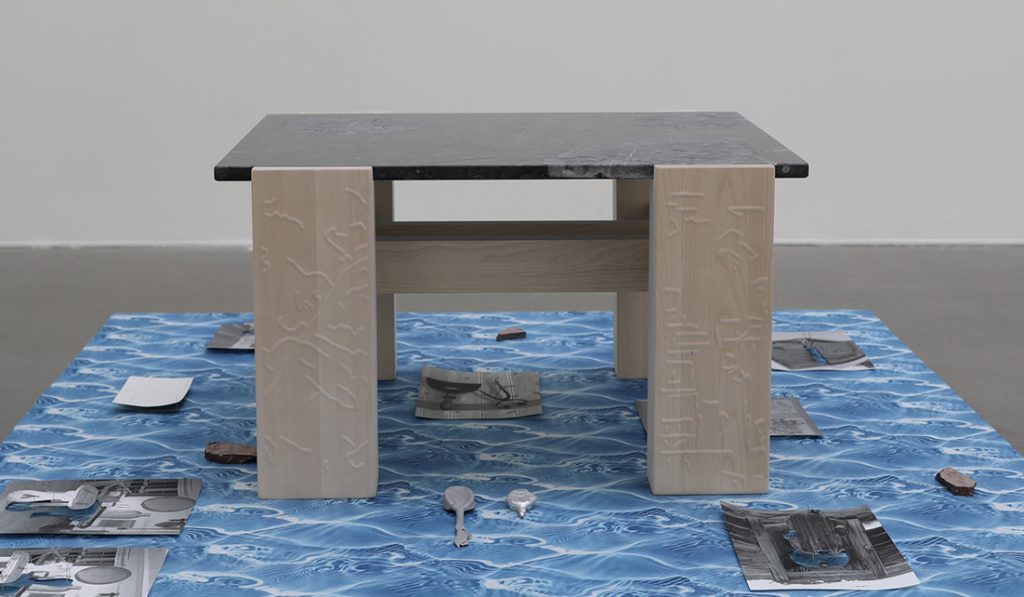 This project studies how design and artistic methods can be a tool to fill gaps in history, where women have been made invisible. I explored how I as a designer can manifest a story and at the same time be transparent with the fragmented and plastic qualities of memories and how my retelling contributes to a reshaping of the story. Design always carries history and history is never neutral.
I worked with my grandmother's stories about her childhood summers at the home of her two grandmothers Momma and Mormor, during the 1930s in a rural village in the Jämtland woods, the northern part of Sweden. The story of how these two women raised a daughter, and their granddaughters after that, fascinates me because it is a story about ordinary women and how they handled the challenges of their time to build their own world. Today, when memories of women like them are missing in the history books, the story gets a new meaning.
What does it mean to engage with history through design today?
By appropriating theoretical methods in design and queer theory that handled questions of temporality, surface and welcomed a "weaving of fragments", I formulated my own design methods – to trace, to cut together-apart (~cut/paste) and to carve/lift.
I worked with a local limestone company that had just discovered a new type of stone near the area of Momma and Mormor's house. It was rarely rich in fossils – new to us, but prehistoric. Instead of using the machines and tools traditionally used to work with the stone, I soaked my grandmother's table cloths in vinegar and let them etch their presence into the surface of the stone. The stone company had warned me that some household products would "ruin" limestone, a material that in a design historic context might be viewed as a quite sovereign material. I was inspired by this, to have the vinegar and by women-crafted textile interfere with traditional thoughts on material and techniques developed by men.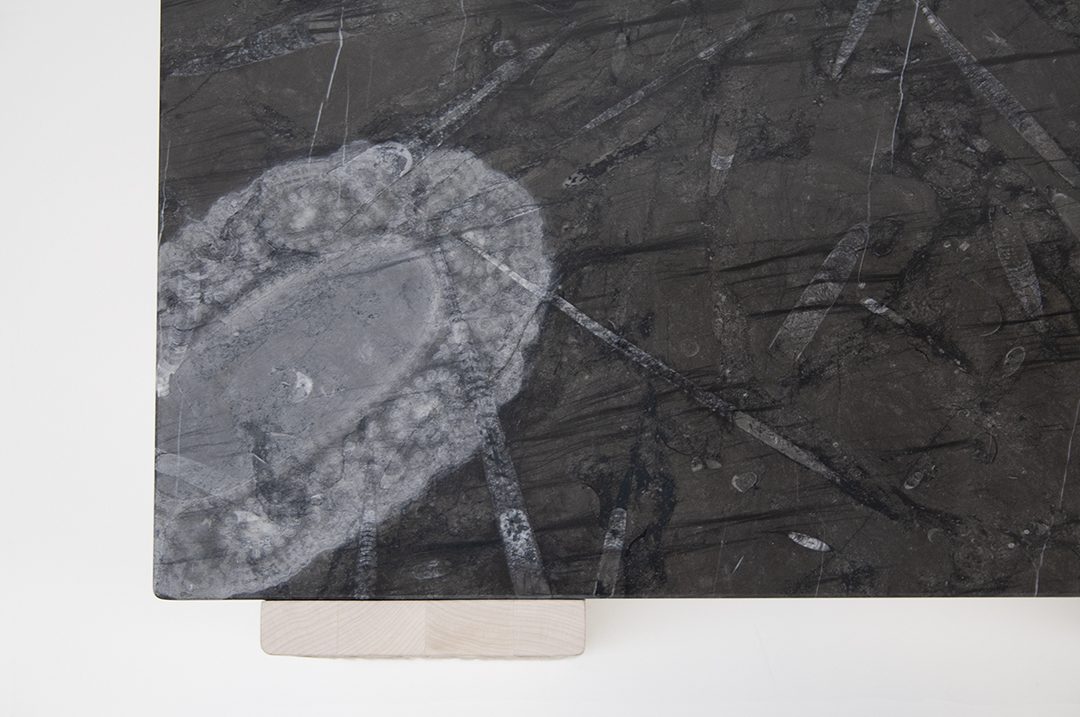 To lift the stone, I designed legs inspired by Swedish modernist and national romantic design from the 1930s (Axel Einar Hjorth), but on the sides, I CNC-milled silhouettes collected from my grandmother's drawings of the house and site visits. Instead of carving them into the birch wood, I let them bulge out of the surface like veins or roots. I view them as traces of the story that wants to be interpreted, to lift engagement. A discrete but visible interference with the ideals embedded in the table silhouette.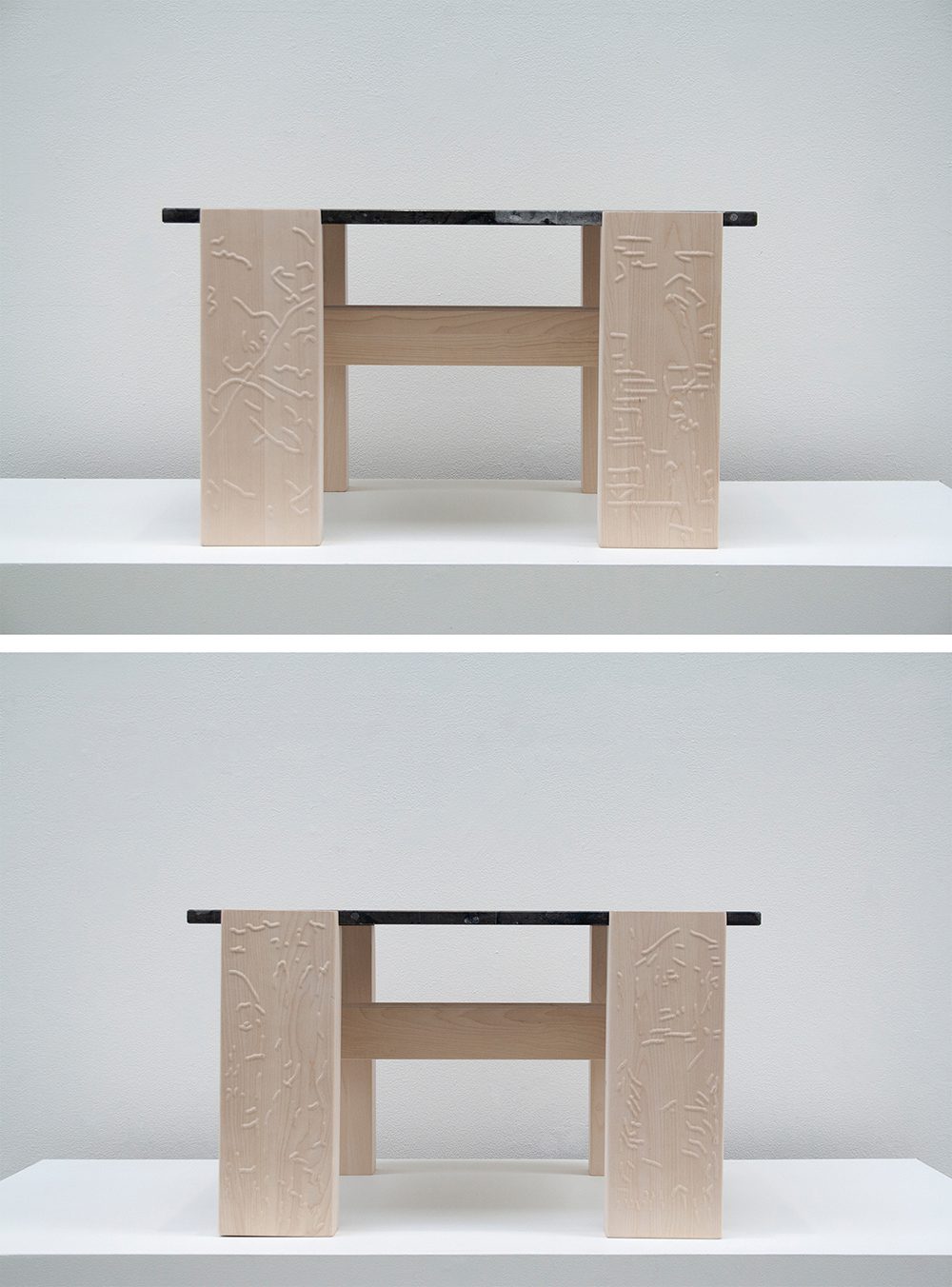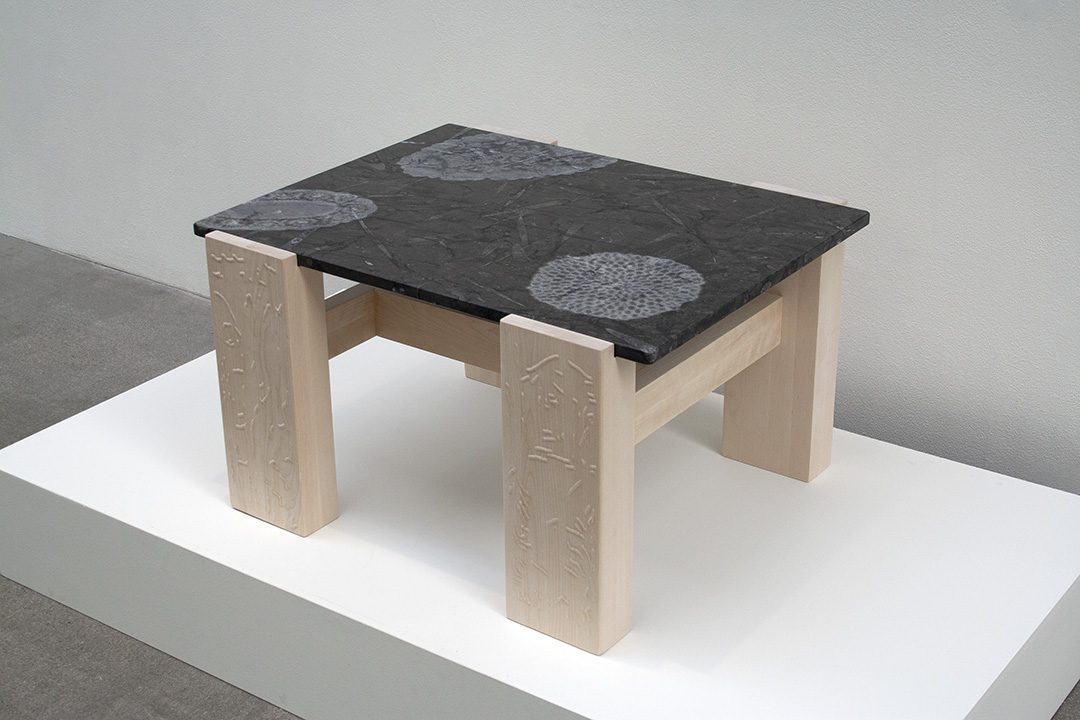 I exhibited my work in an installation during Konstfack Spring Exhibition 2021. The table was surrounded by photographs or fragments from the area arranged on an undulating surface, where the recorded voice of my grandmother's storytelling appeared between ambient sounds from a home in the 1930 Jämtland forest.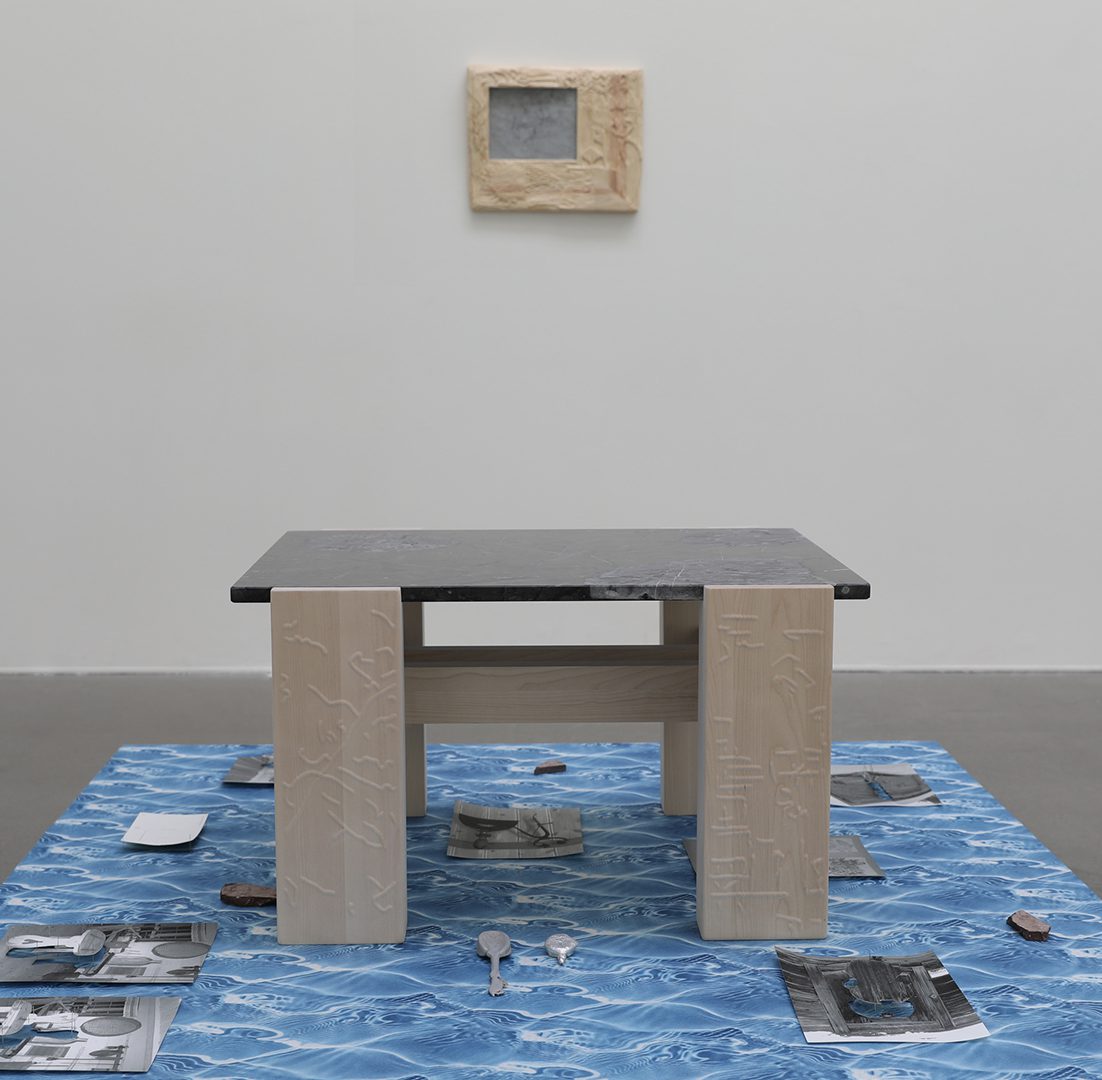 In designing the table "Fridhem", the painting/carving "Sisters on a seesaw in the garden", the installation "Floating fragments" and the installation of these together with the sound piece "Minnen från Momma and Mormors Fridhem", I manifest the studies and the story.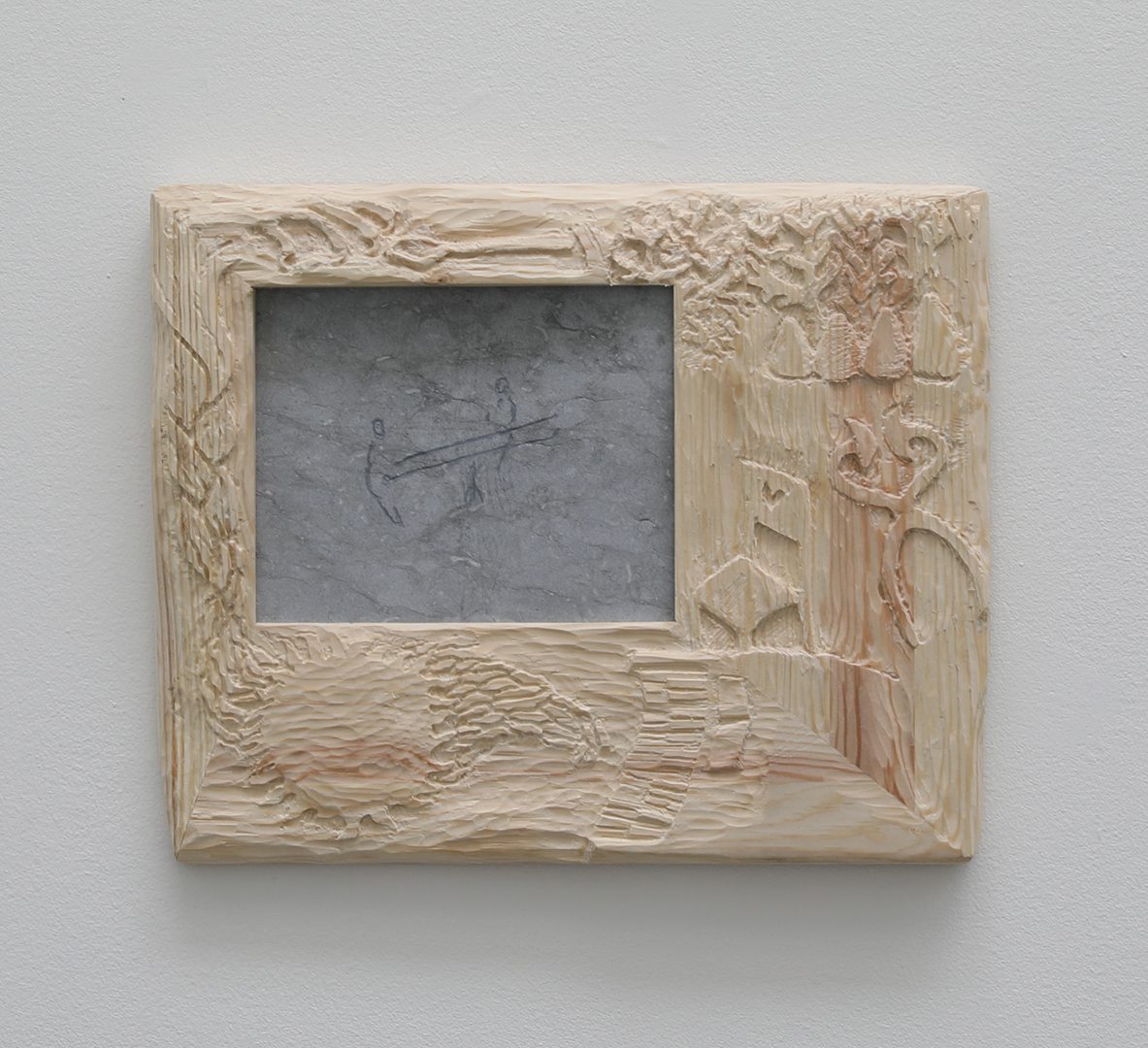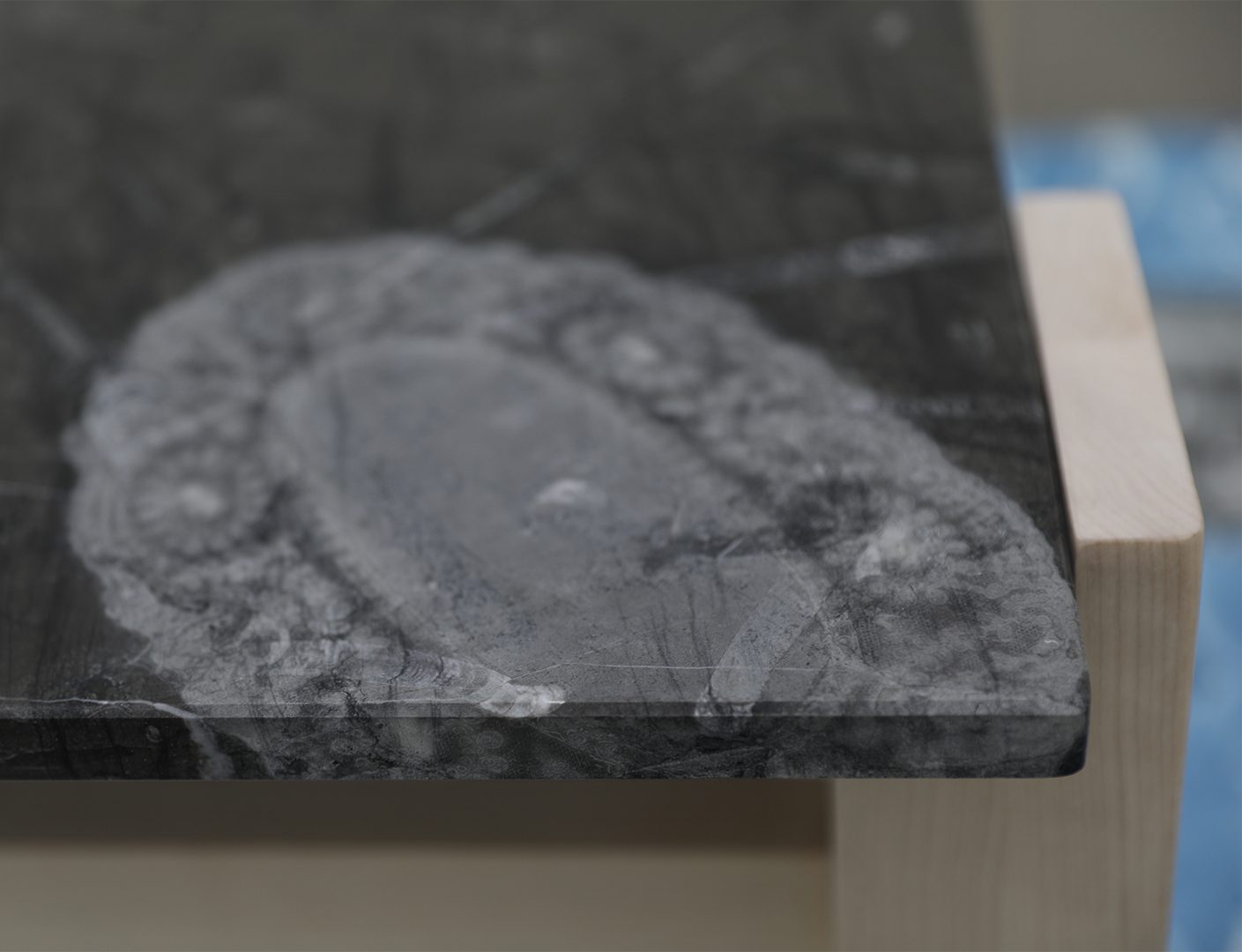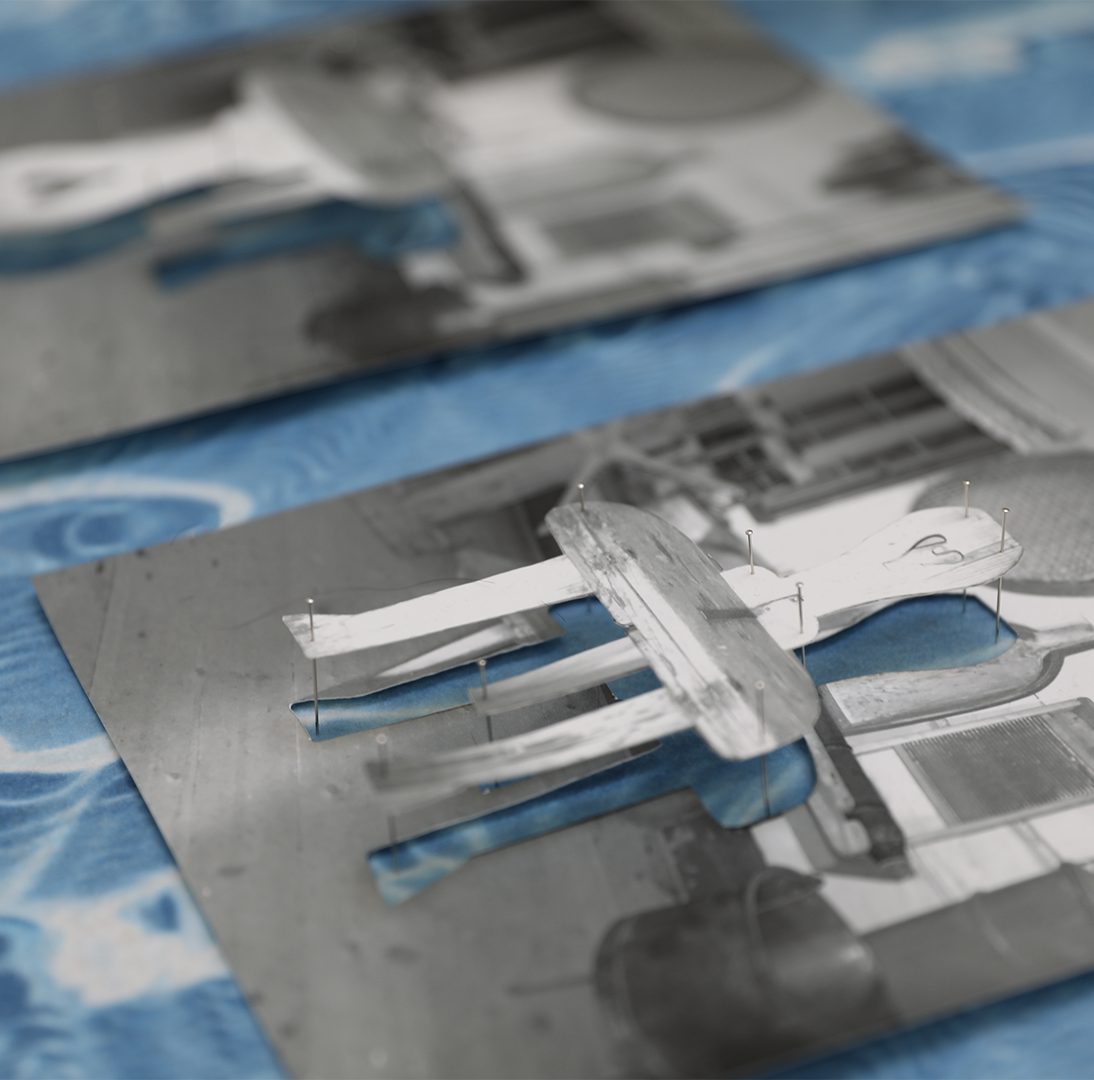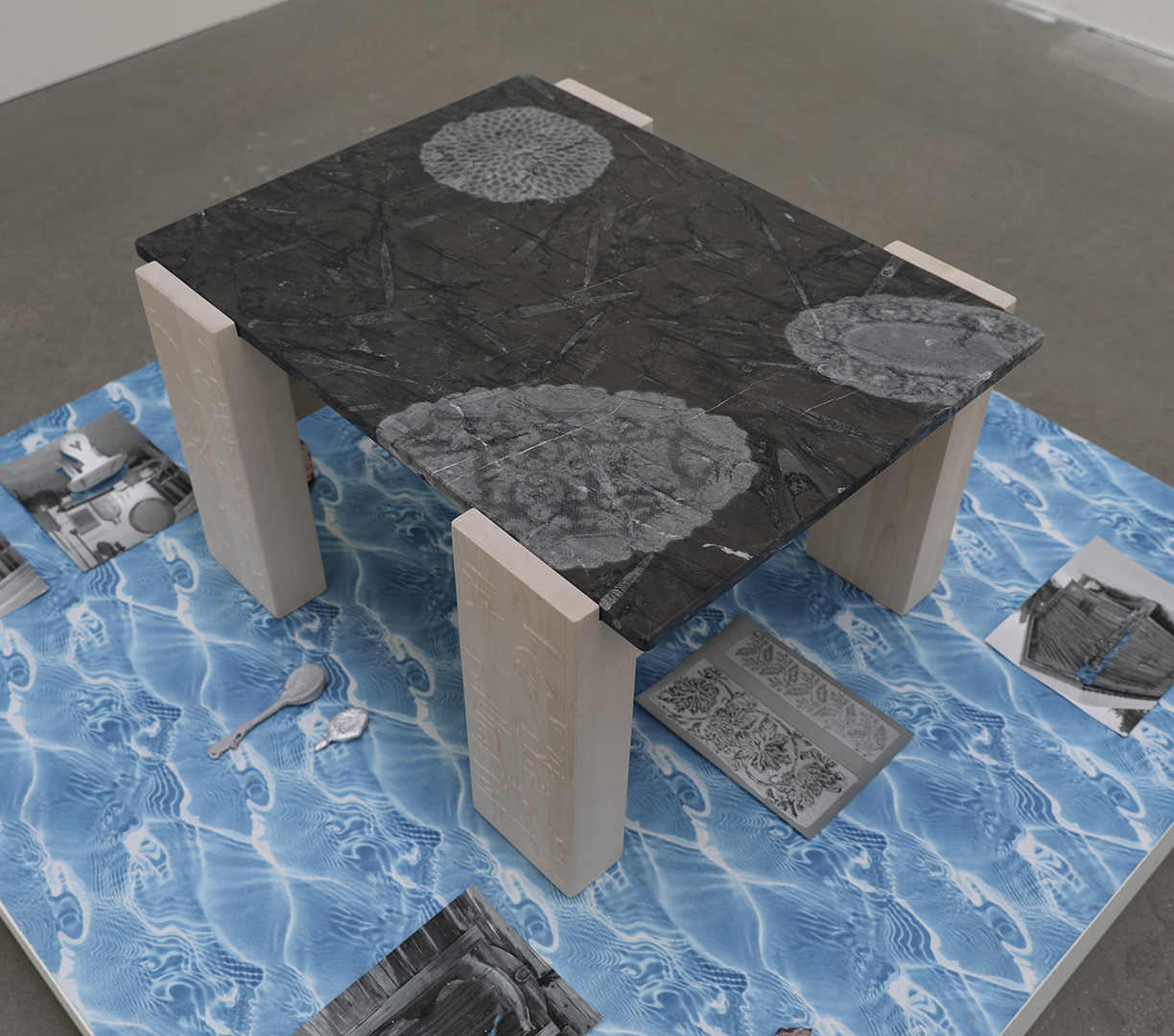 Published in Furniture & Object