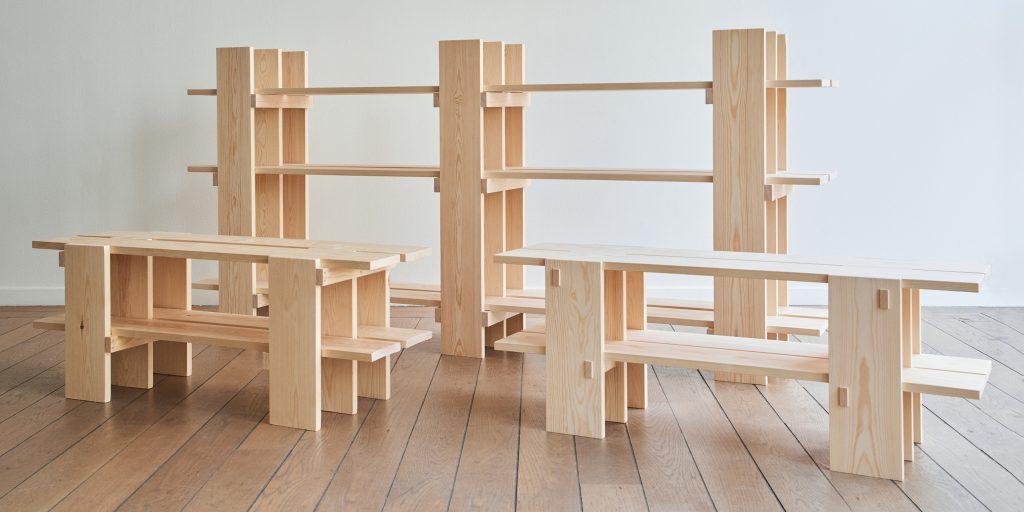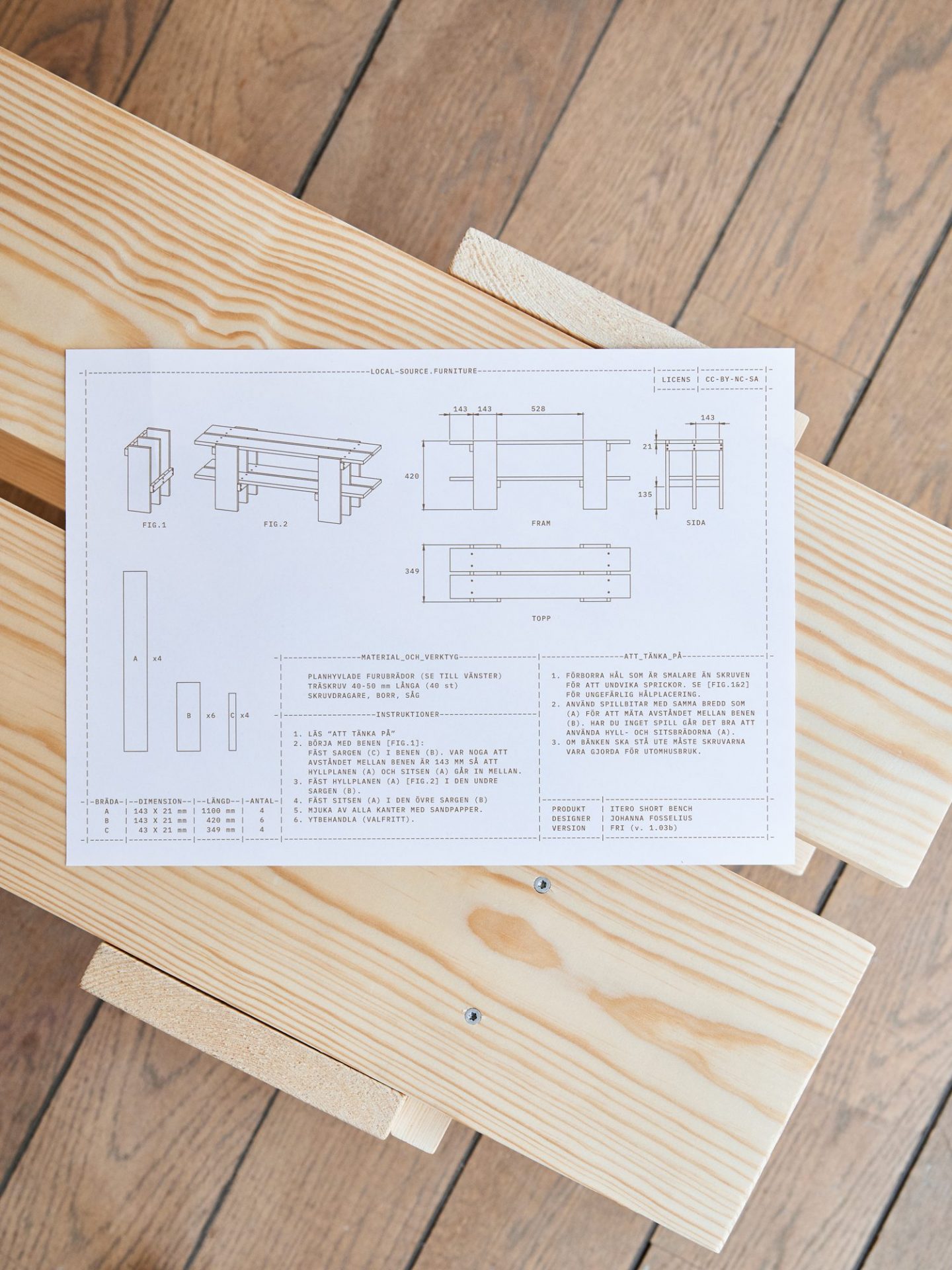 local-source.furniture – a furniture concept about making use of local resources. Follow the free drawing and build it yourself with wood from a hardware store, or purchase the premium version and take it to your local cabinetmaker.
Once upon a time, there was a business strategy called "mönsterritningar". Furniture drawings that were ordered and taken to a local cabinetmaker who made it for you – if you did not want to build it yourself.
local-source.furniture is a furniture concept inspired by "mönsterritningar", Enzo Mari, and open source. With the project, I have sought to emphasize the time required for creating furniture, from designing to manufacturing, and inspire to build yourself or buy locally.
The bench is designed in accordance with predetermined guidelines set by myself. The dimensions are adapted to suit planed pine from hardware stores and essential tools are an electric screwdriver, drill, and possibly a saw. The design is adaptable to different dimensions and can be repeated in several directions to enable a furniture series.
The free bench is built by my mother, in Karlstad, and the premium version is made by Oscar Wall, a local cabinetmaker in Stockholm. I have built a developed version of the free bench in the form of a shelf, which shows how the design can be further developed into more types of furniture.
Everything can be seen and downloaded at https://local-source.furniture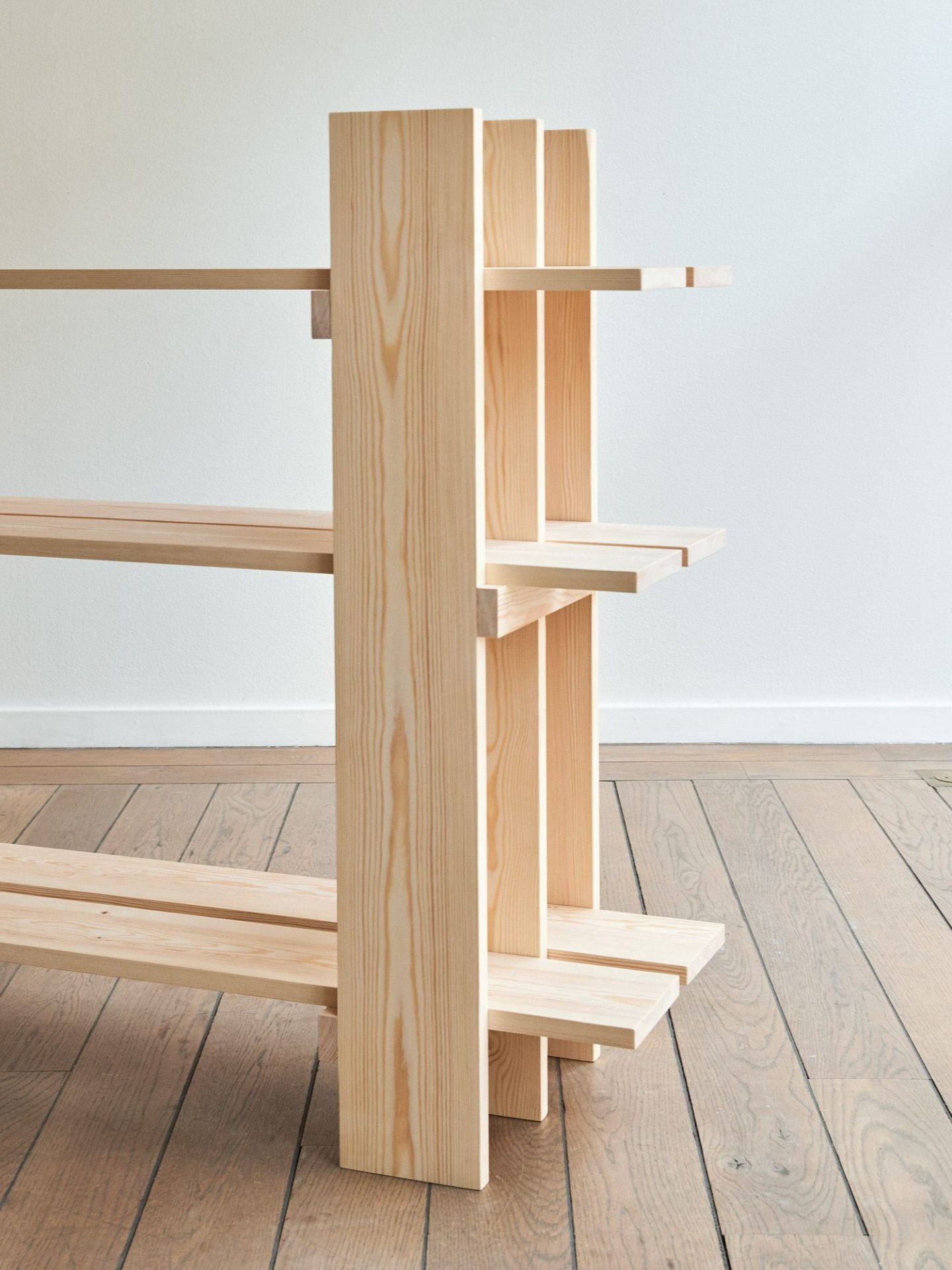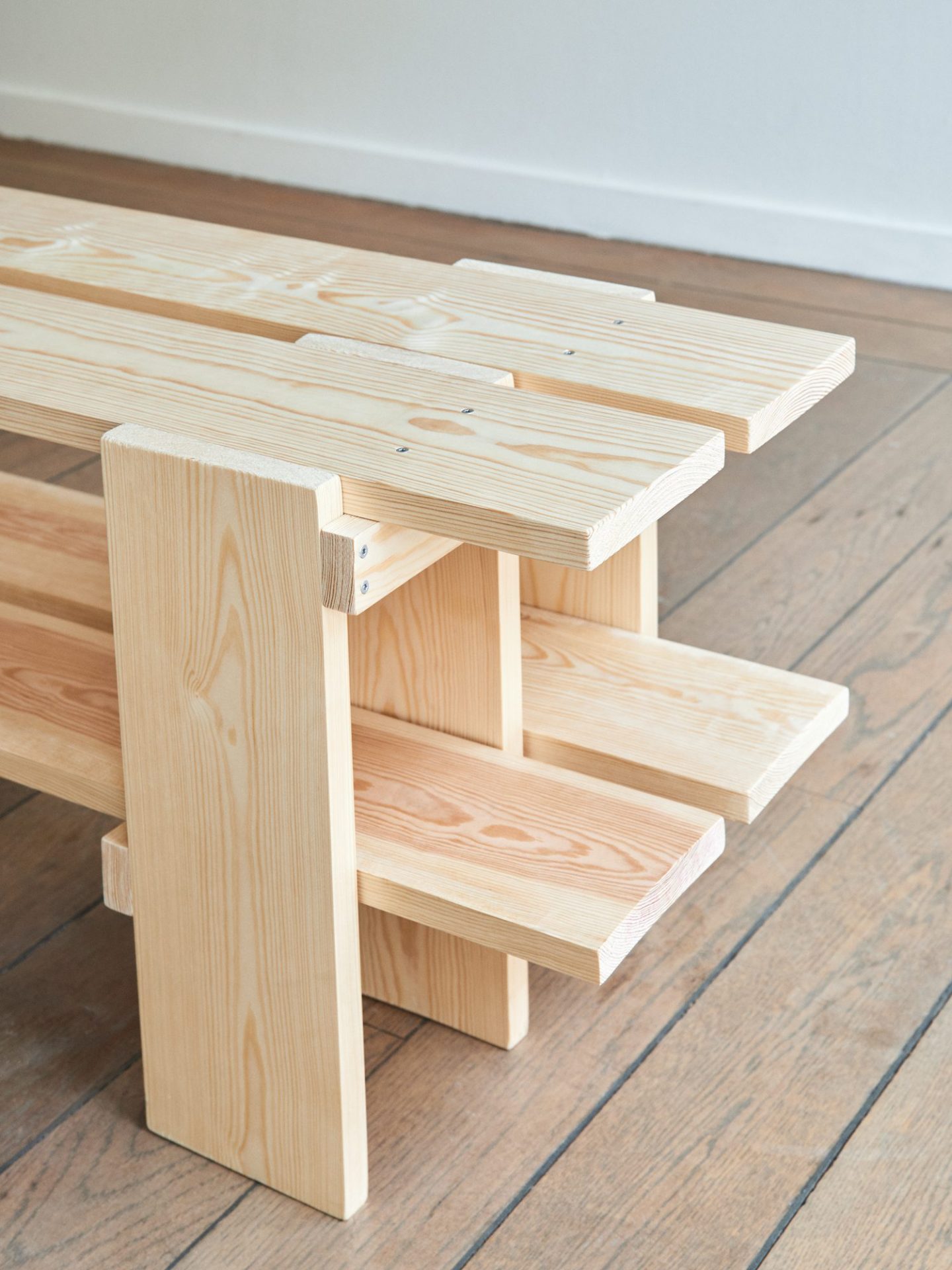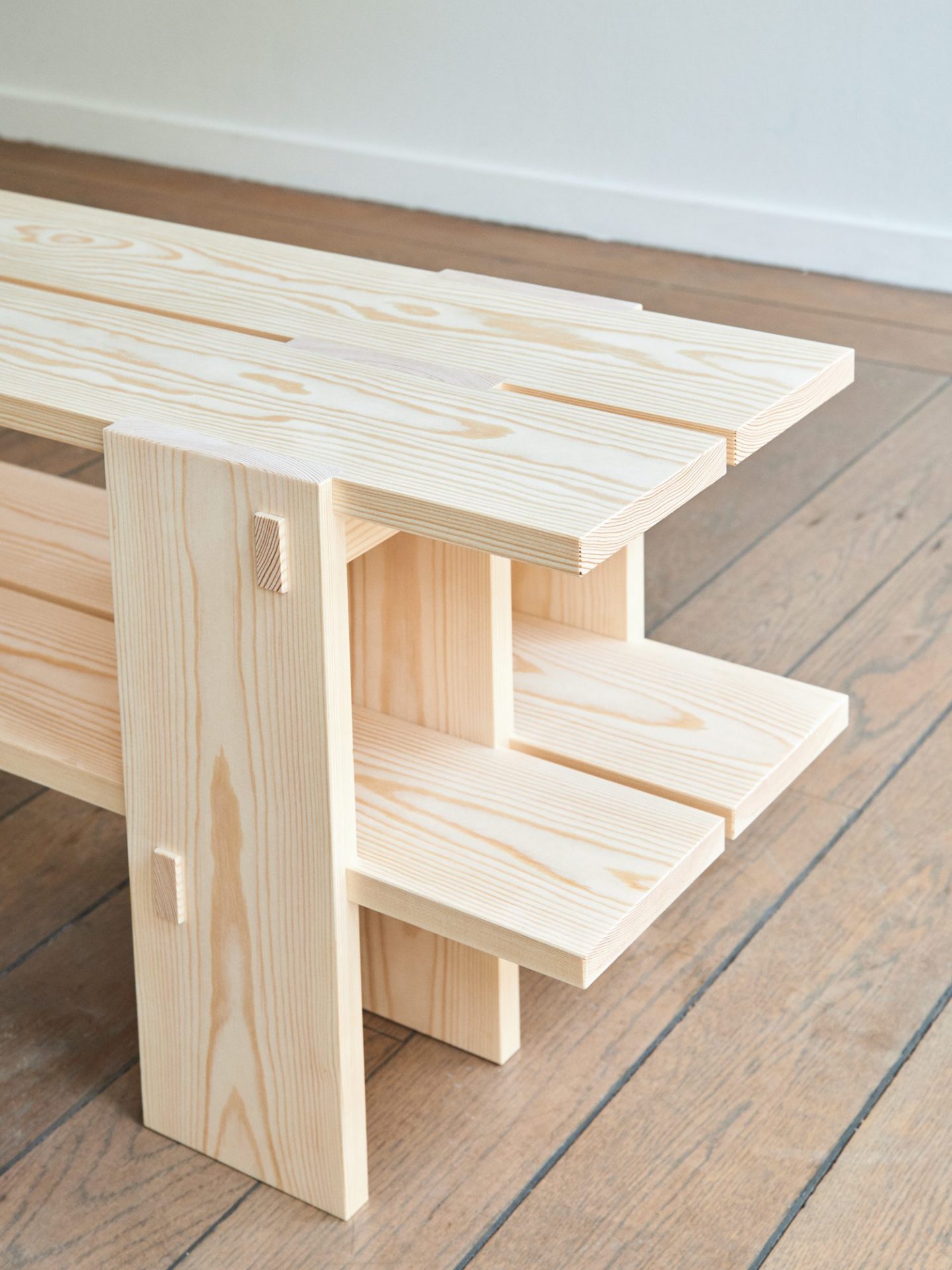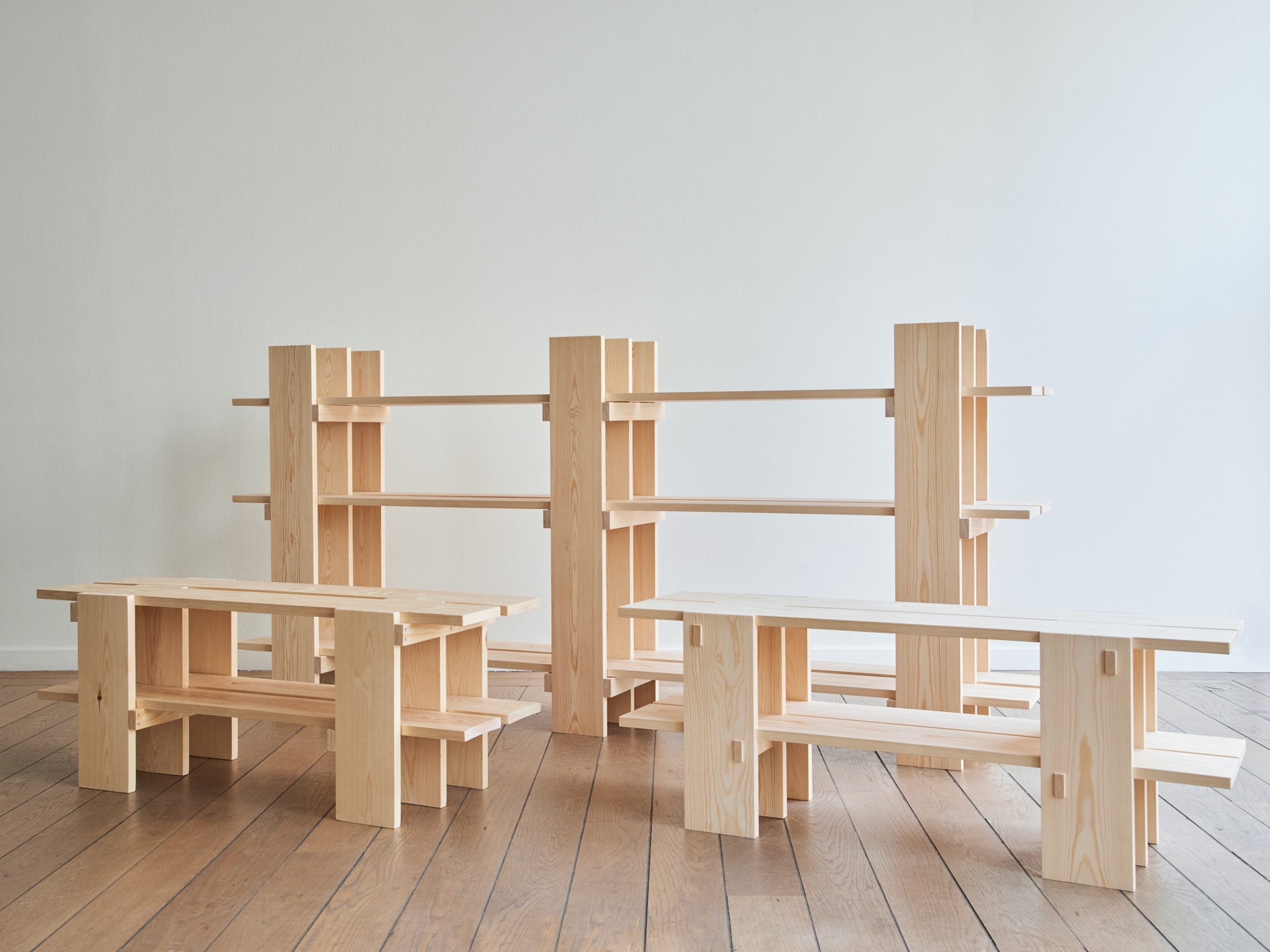 Published in Furniture & Object