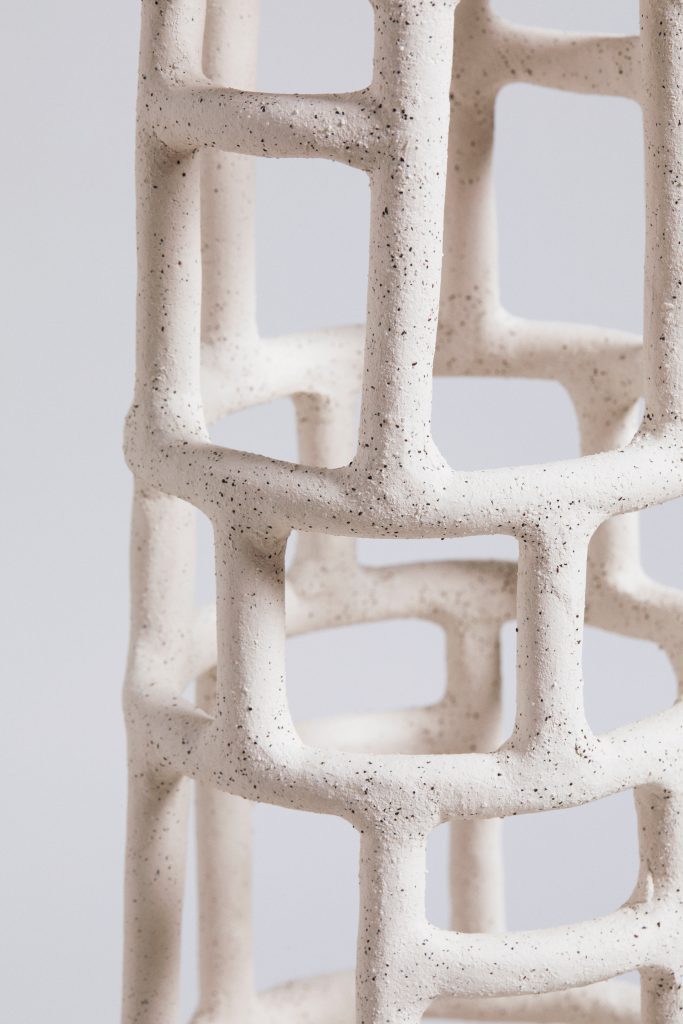 I see power in the inherent identity of ceramics as a craft that has existed for thousands of years.
The process behind the craft demands the same patience and presence today just like it did all those years ago.
The processing of raw materials stands in great contrast to the fast-developing technological age my generation was shaped by, which is exactly why we need it.
My work is an investigation of the ceramic vessel – arguably the most common object crafted in clay.
With my starting point, the classic shape of the vessel, I have endeavored to explore dimensions and abstractions, through a non-traditional technique, challenging the natural properties of clay.
The inherent function of the vessel is gone, all that is left is the internal framework.
The objects become images of objects.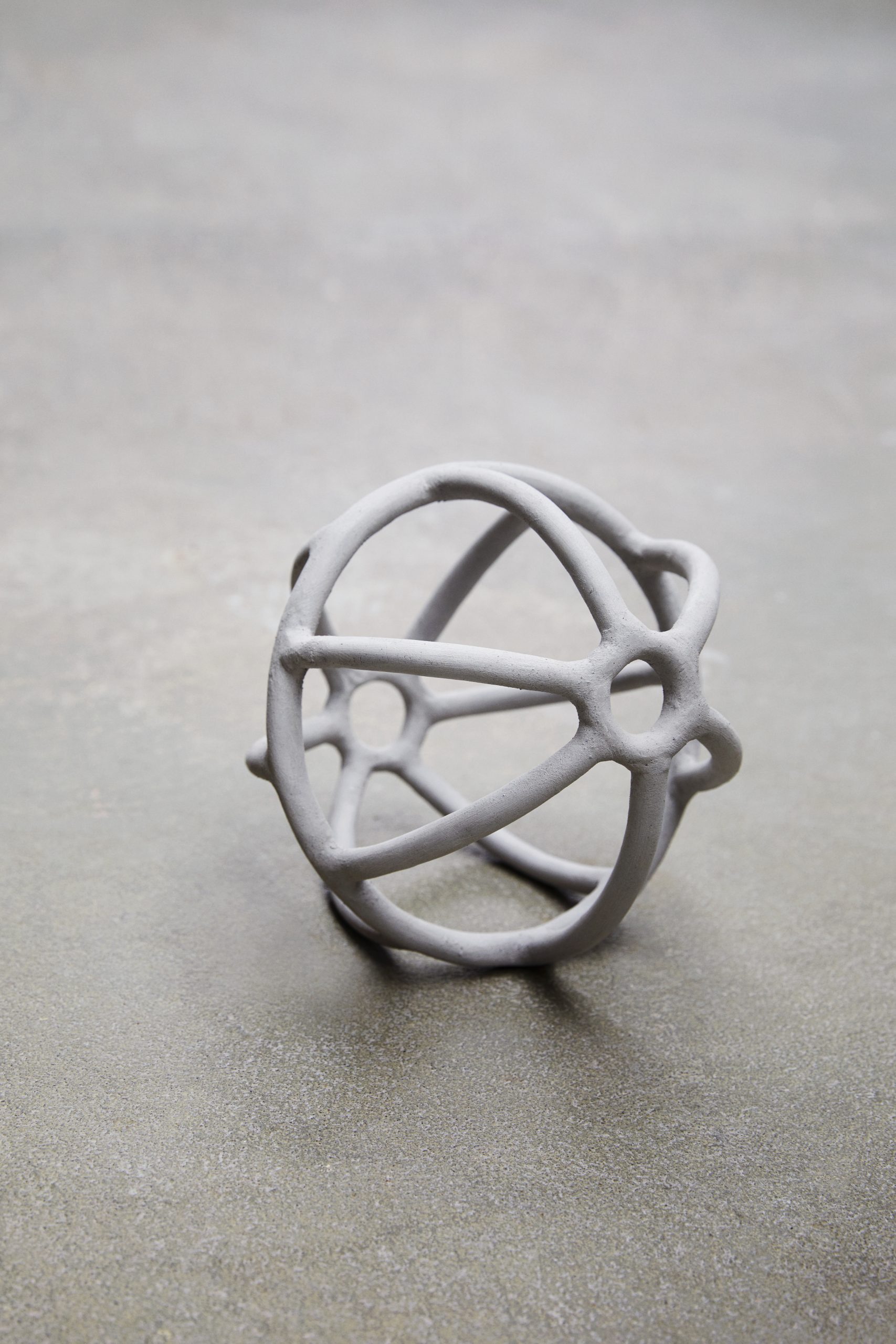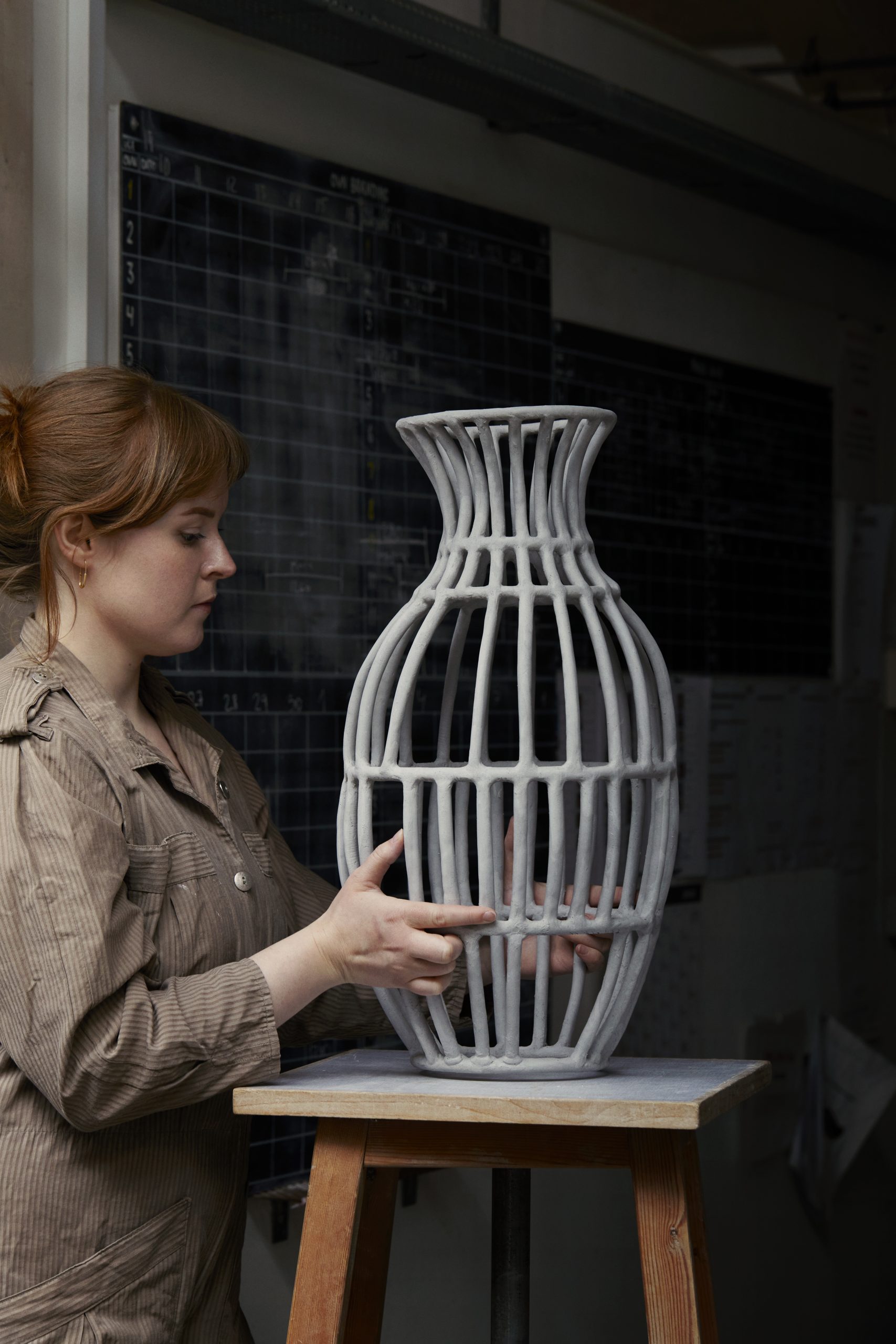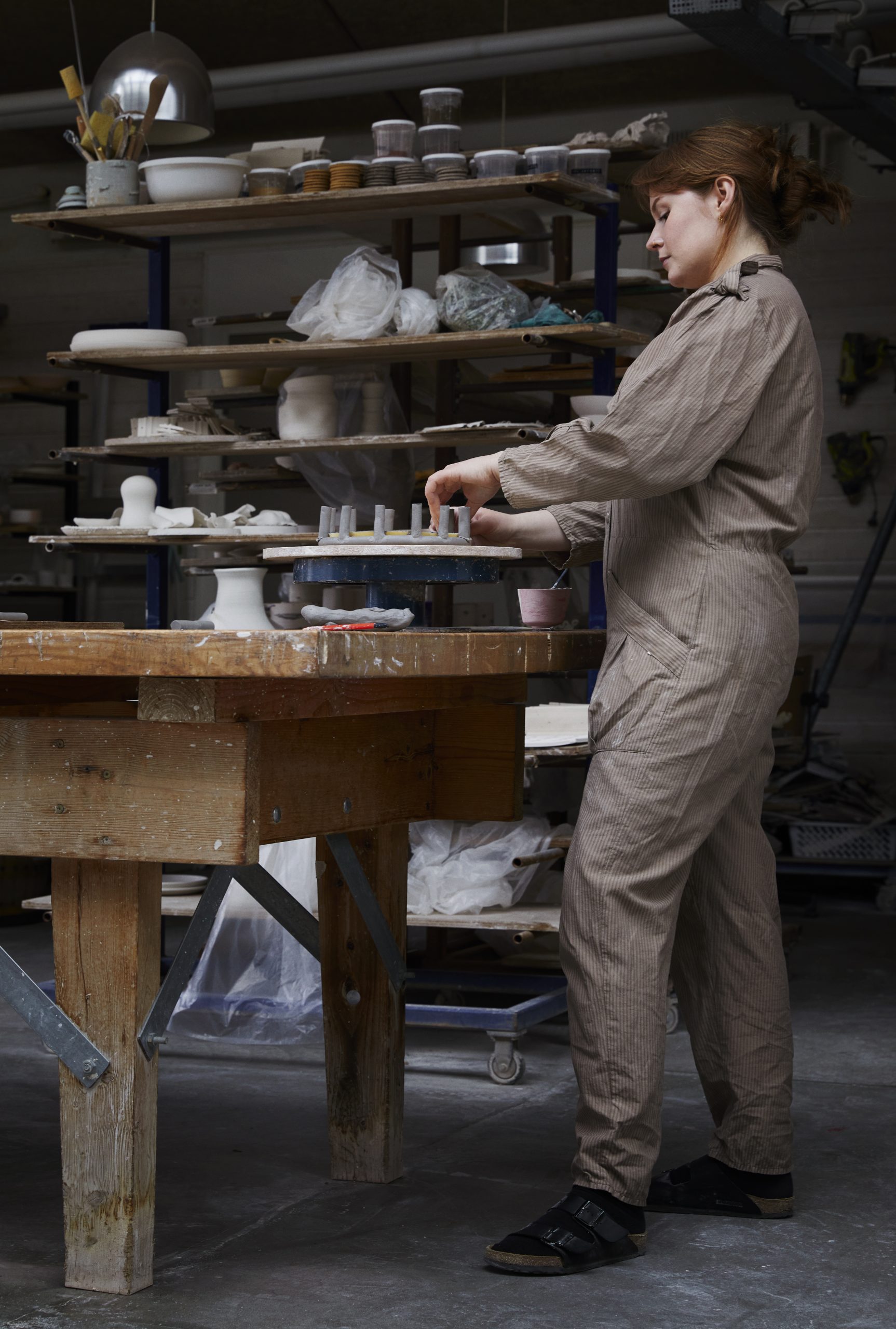 My idea for this project sprang from my interest in identity and what lies in the term.
I revolved my project around the identity of ceramics which became an investigation into the ceramic vessel.
I investigated the subject by recreating the silhouettes of vessels, with a technique that did not allow the vessels to be containers.
Each ceramic piece is constructed of coils of clay placed in a systematic grid, which contrary to the traditional vessels, blurs the lines between interior and exterior.
I love how I, as a maker, am able to manipulate the material to a certain degree, but then from the final touches you make and to the very final result after firing, the overall expression can change drastically.
The process from raw material to final object is long, but always interesting.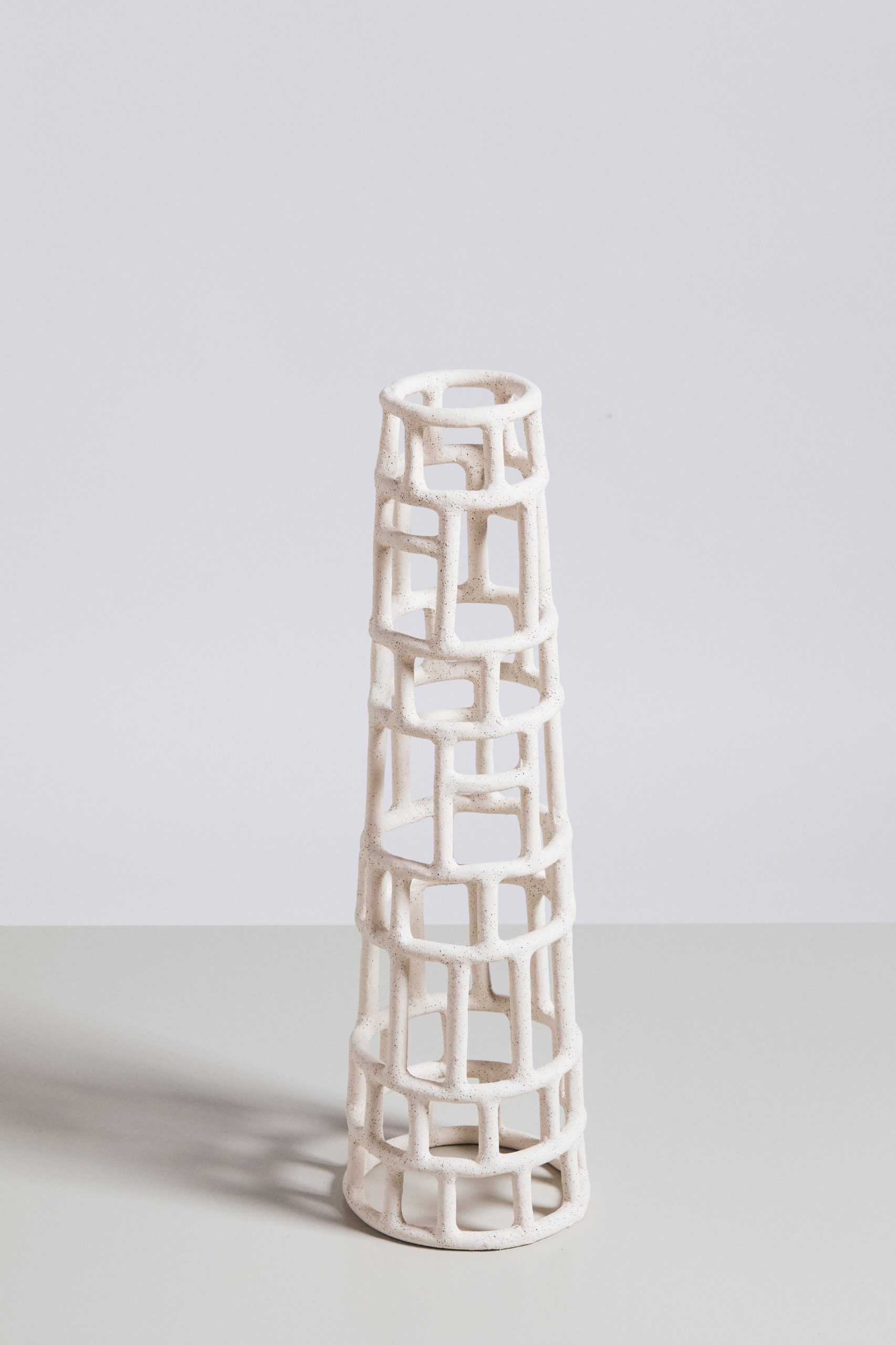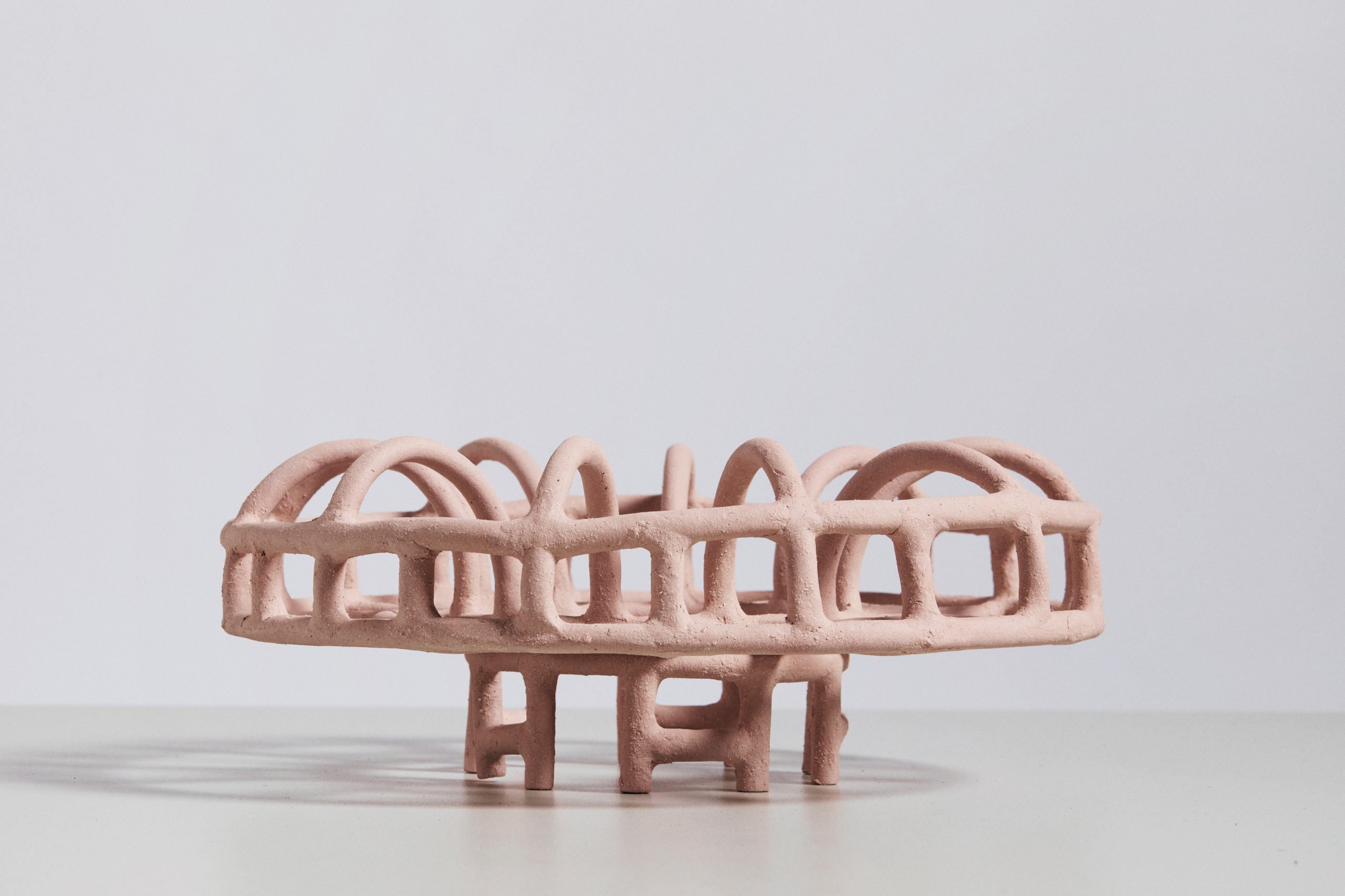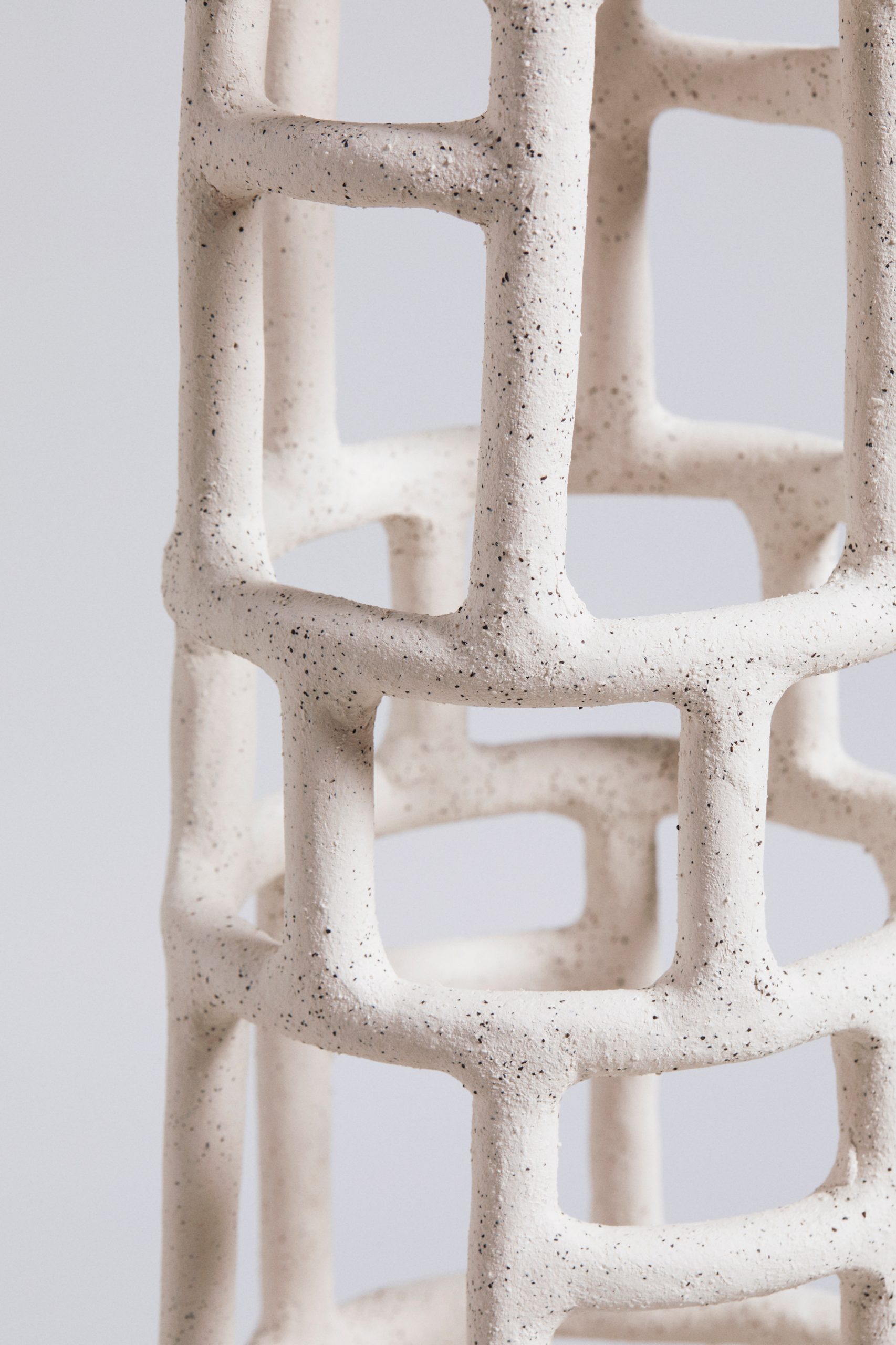 Internal Framework consists of 4 final pieces which all sprang from the mother form: the vessel.
The strict grid construction is very well balanced out by the material quality of ceramics, which shows in the movement of the clay throughout the stages: wet, dry, and fired.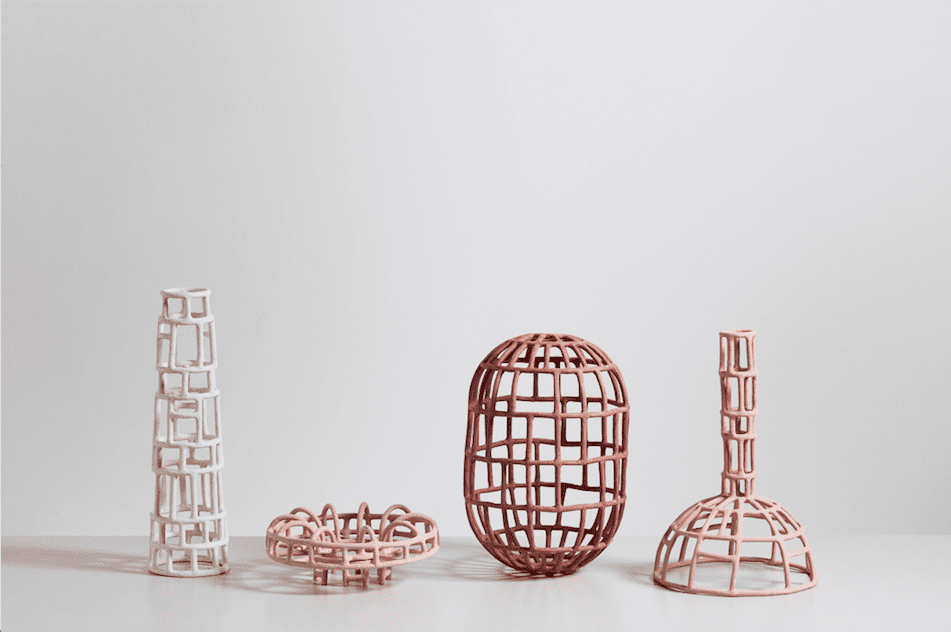 Photo credit: Kirstine Autzen
Published in Glass & Ceramics