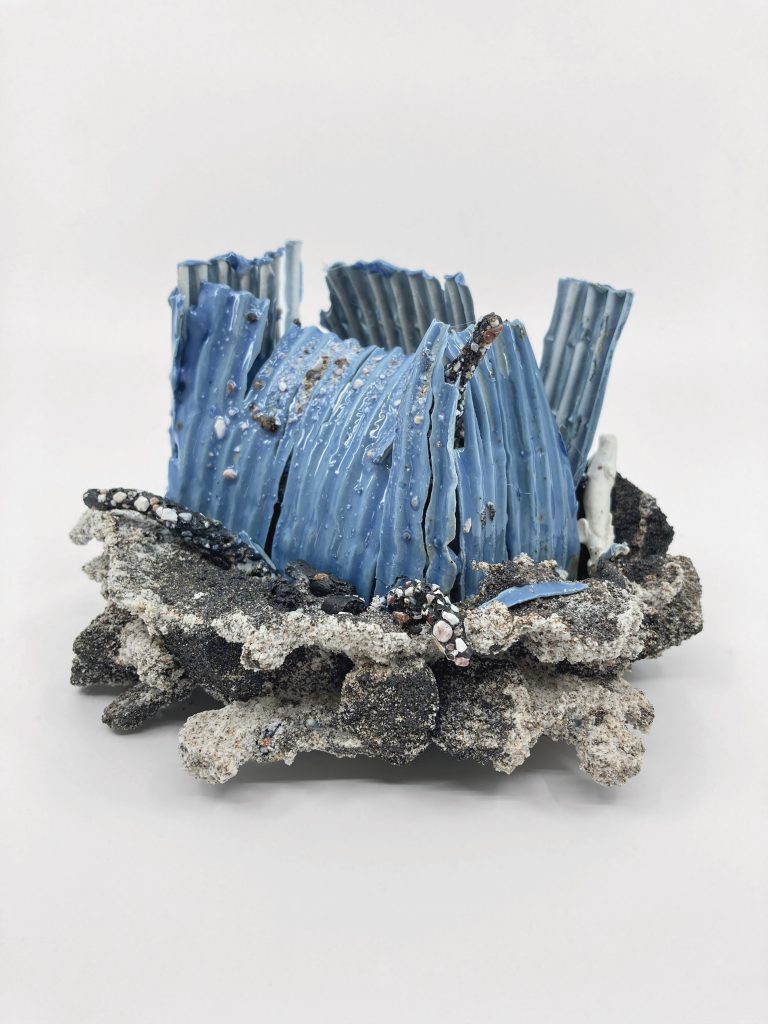 Using raw materials collected from traveling around Denmark and its endless diversity of outdoor environments, I compose small geological objects. I explore and apply the local raw materials and let clay, stone, sand, ash, chalk, seaweed, plants and rusty iron play along with fine porcelain from distant skies.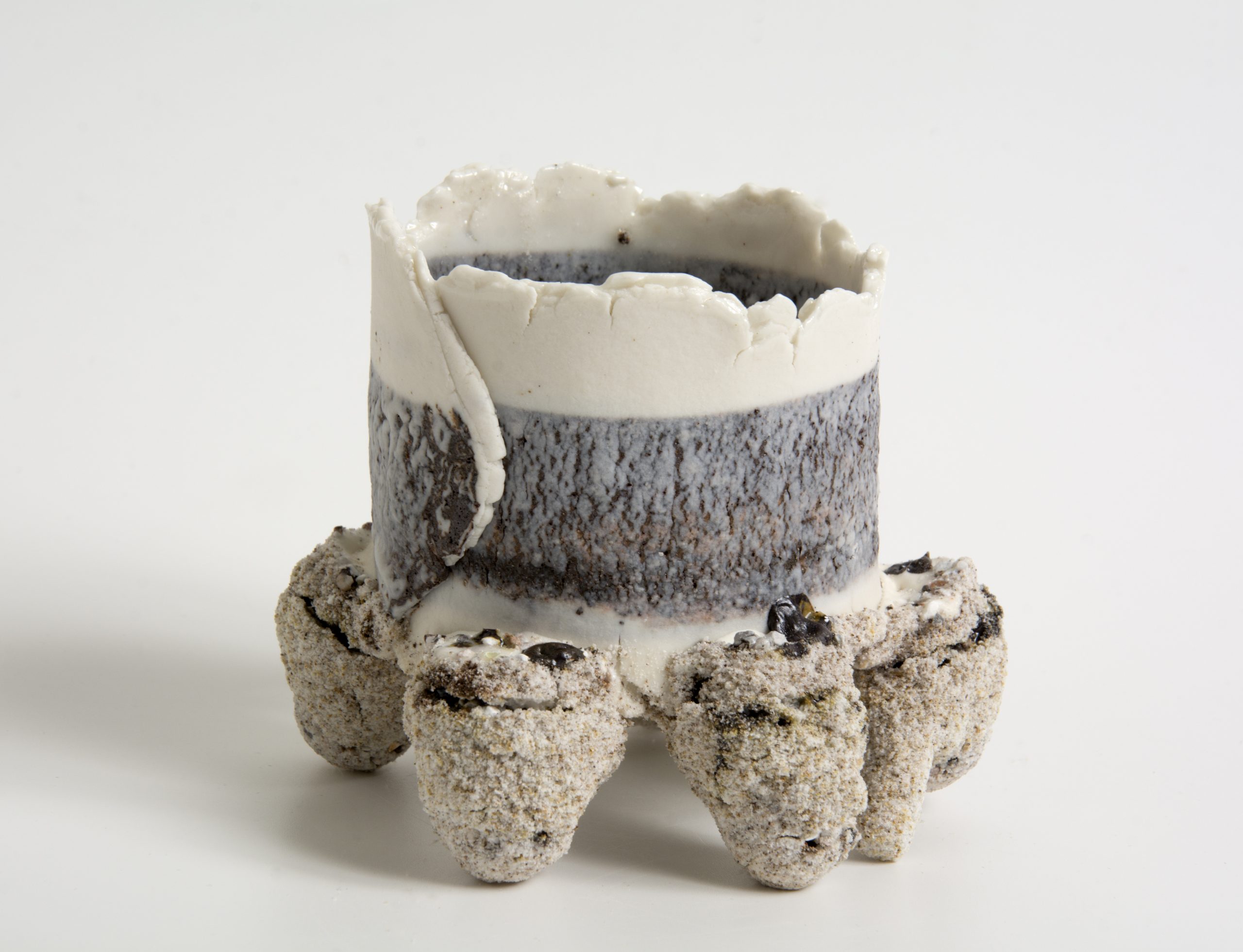 By using local materials I wish to show the diverse and precious nature that surrounds us. There is more to sand than meets the eye, it comes in lots of different shapes and colors. Sand exists of different rocks and can be yellow, black, brown, red, white and fine grained or coarse grained. The richness of nature is endless but we have to be aware of it and take good care of it.
Some objects are made by materials from one specific geografical location while others are made by materials from different geografical locations.The materials undergo a refining process or are applied directly to the object or mixed with other materials. This refinement is limited, so that the properties of the local materials becomes a part of the ceramic object.
The result is a symphony of contrasts, cohesion, controllable and random. The raw in harmony or disharmony with the fine. The Geological Compositions are my interpretation of a geographical location.
Geological Compositions consists of 25 ceramic objects.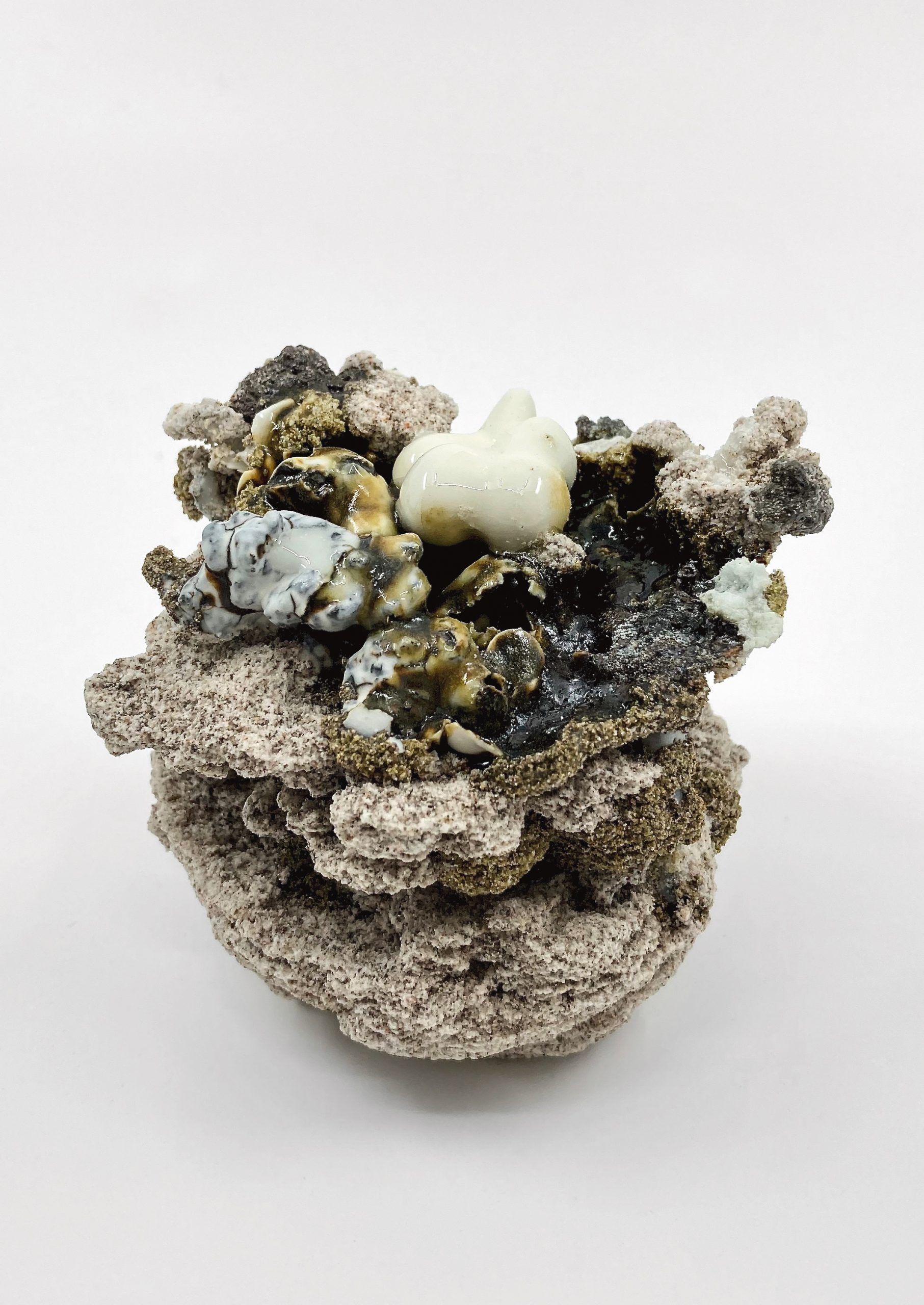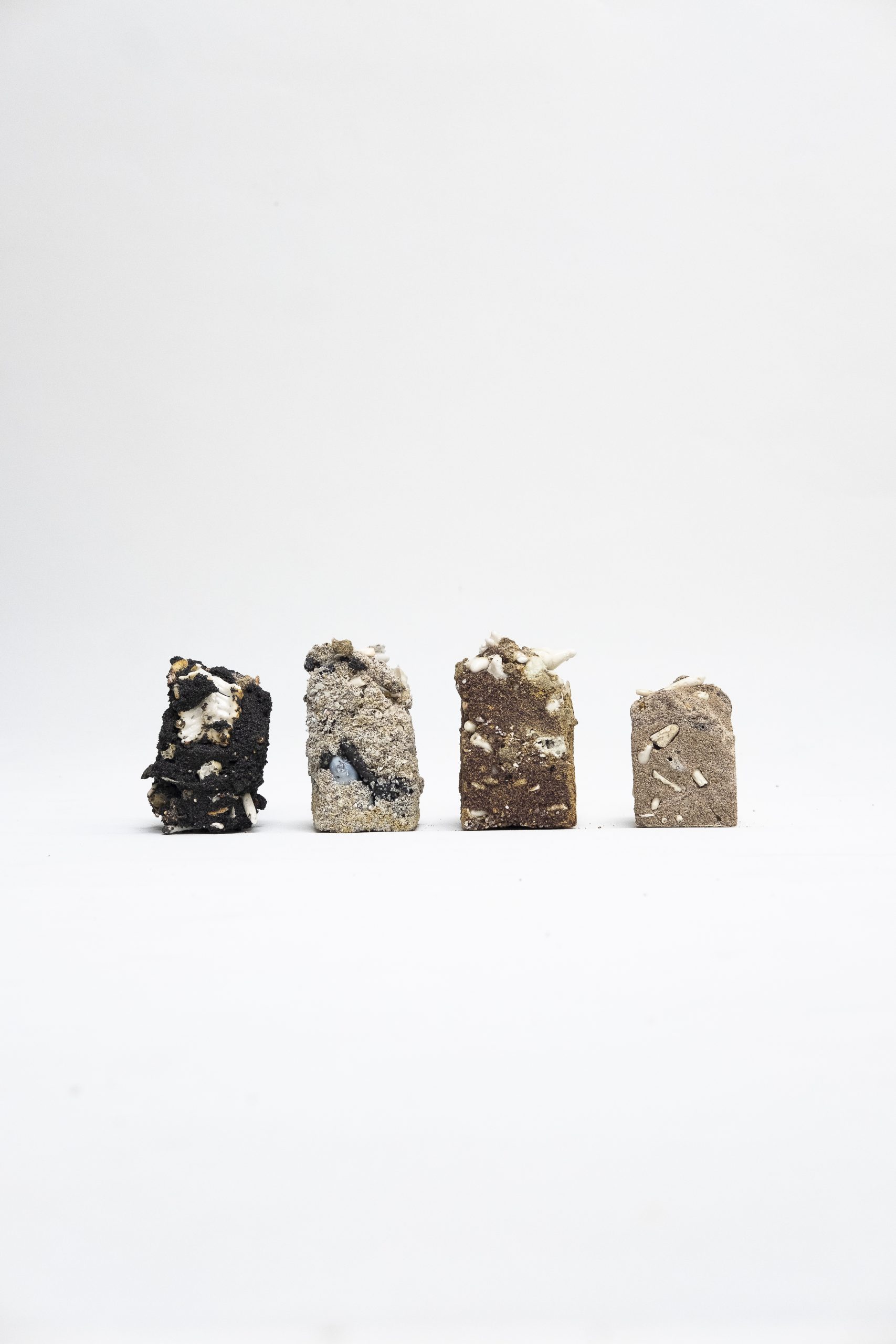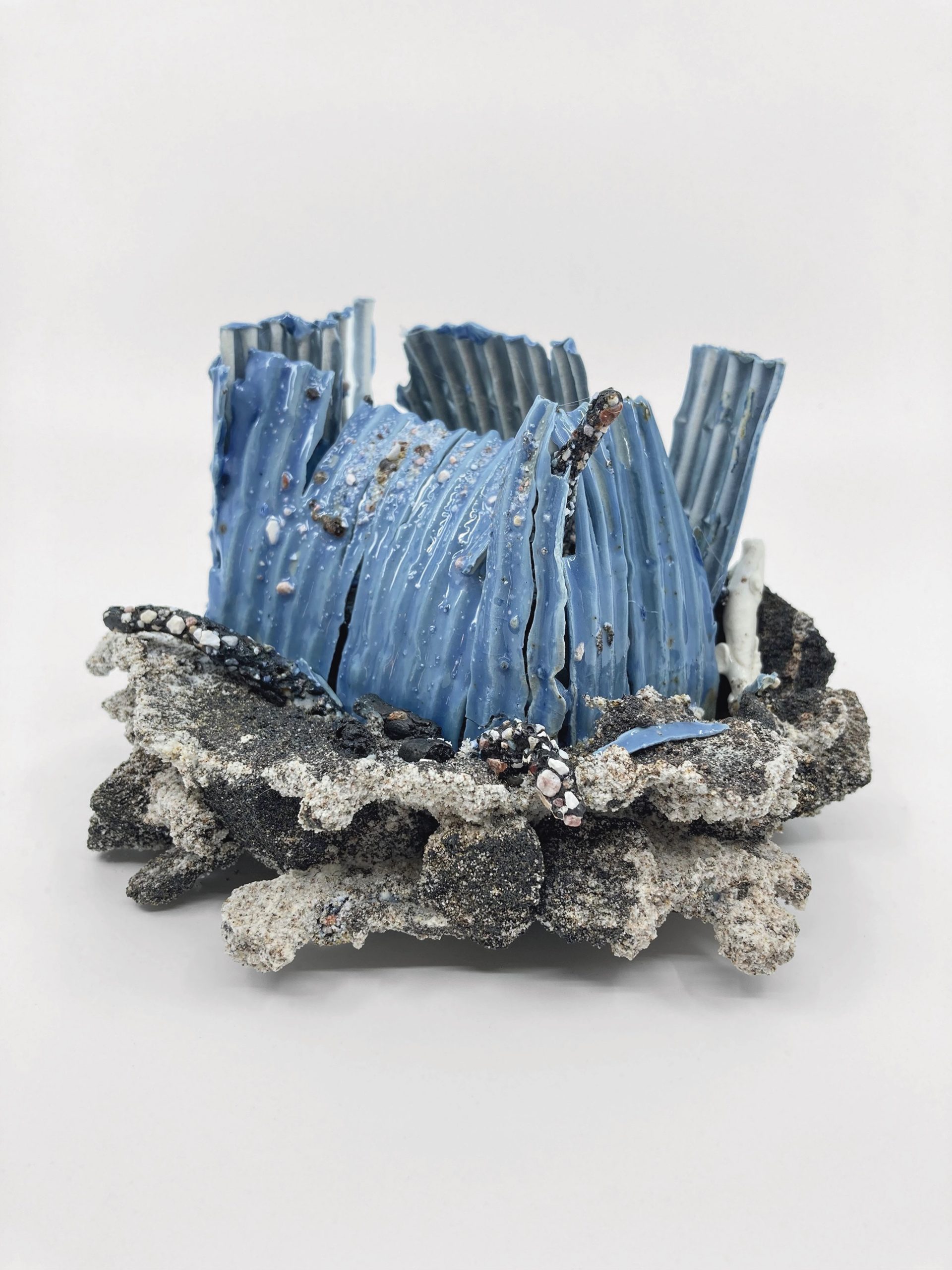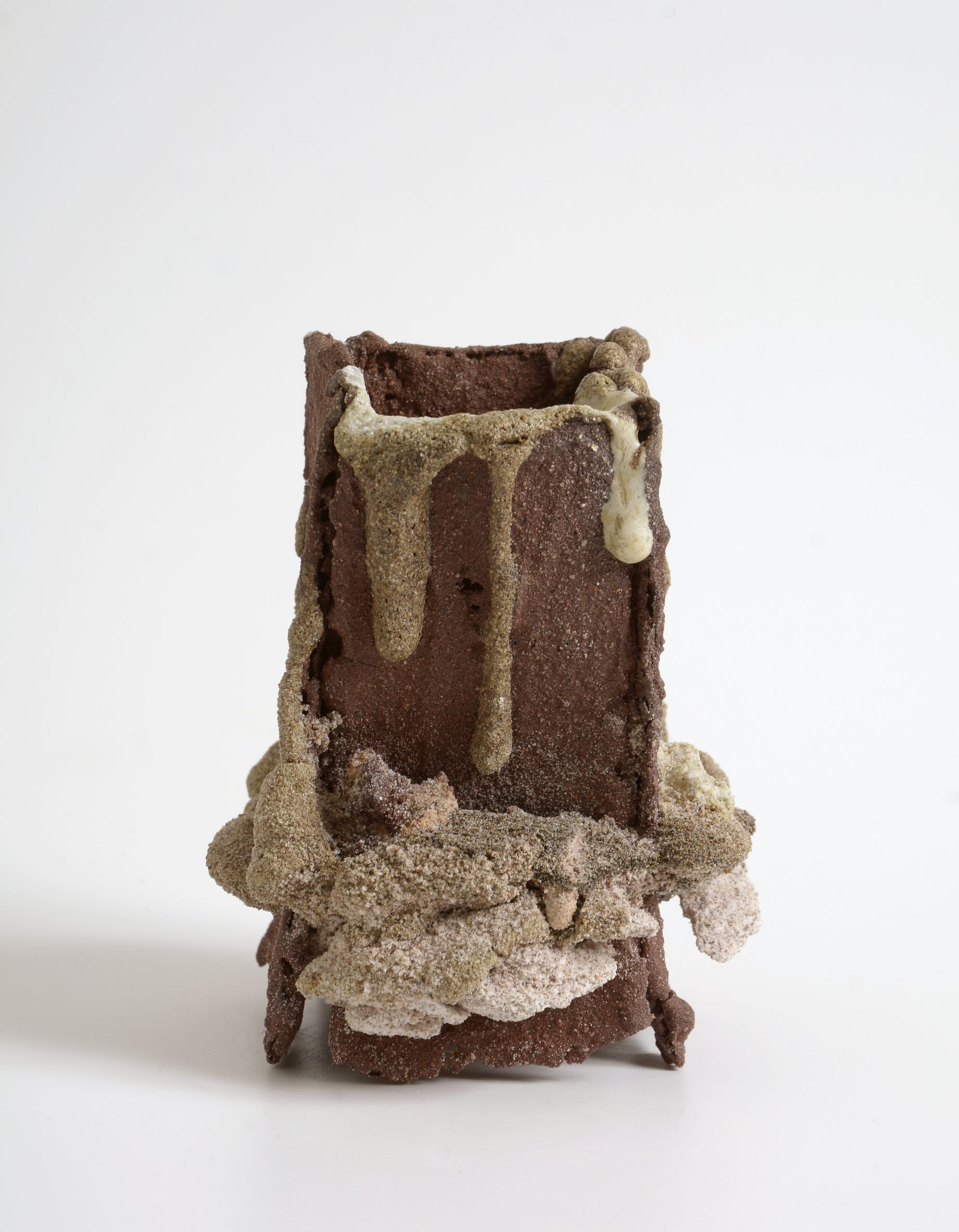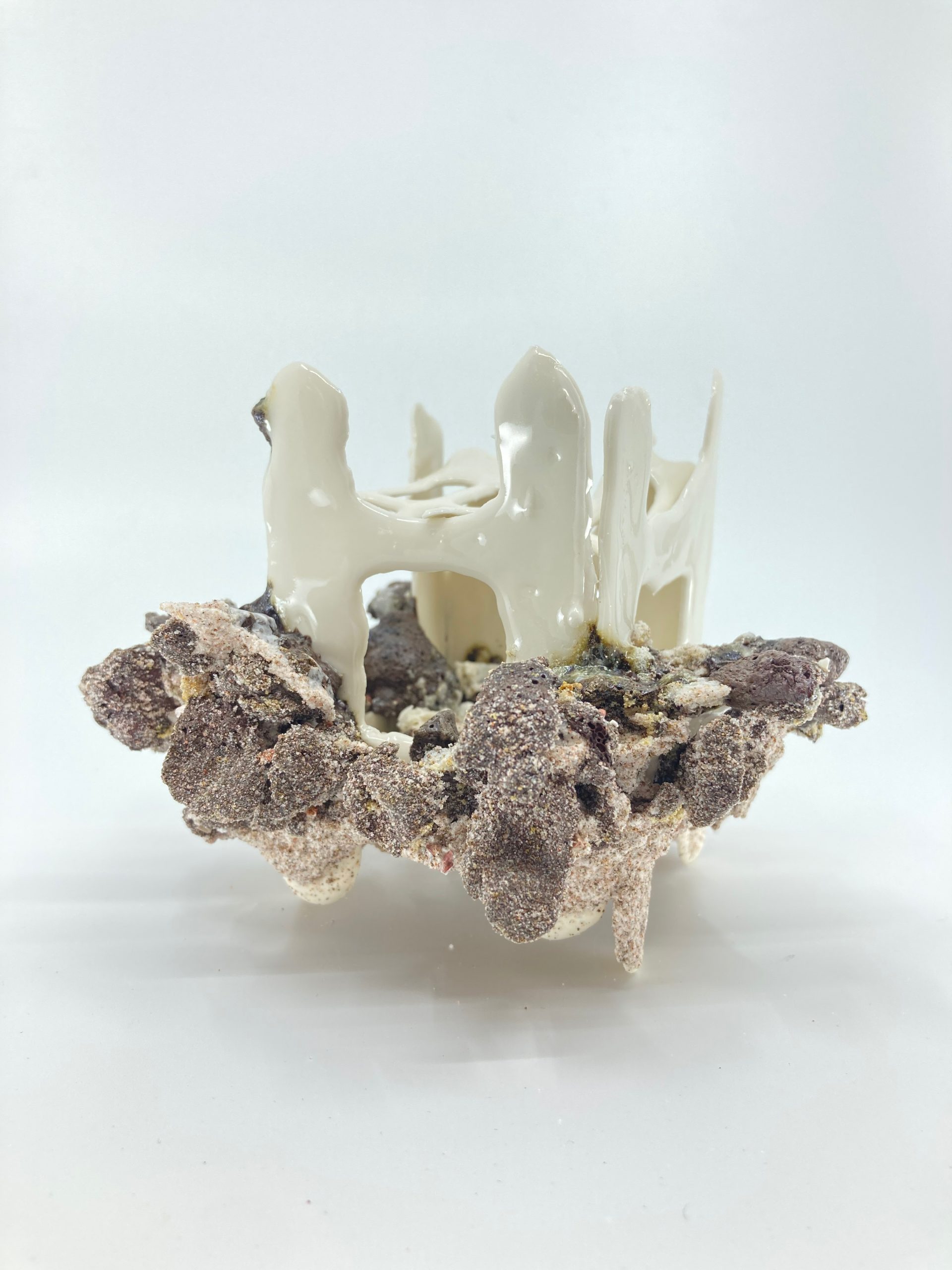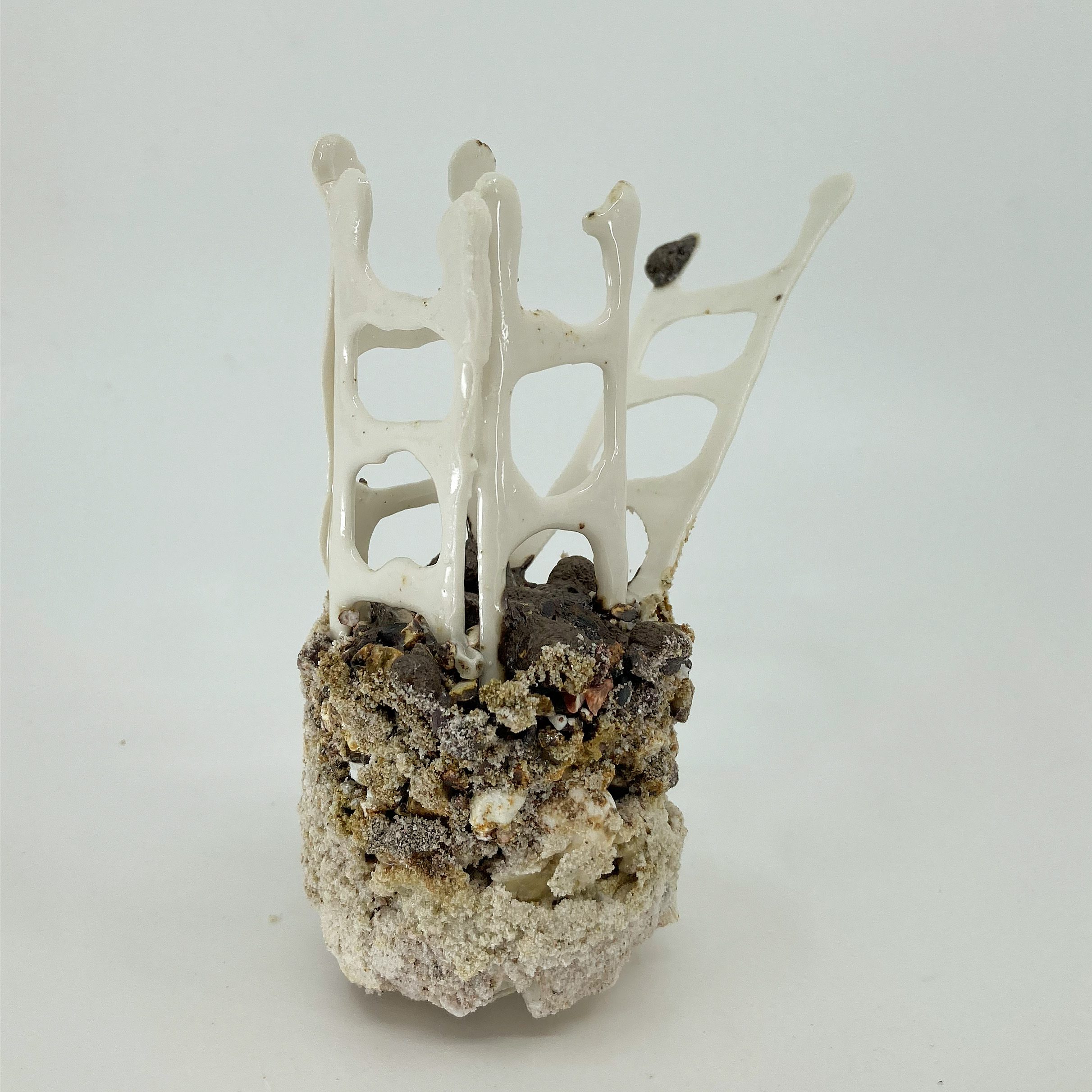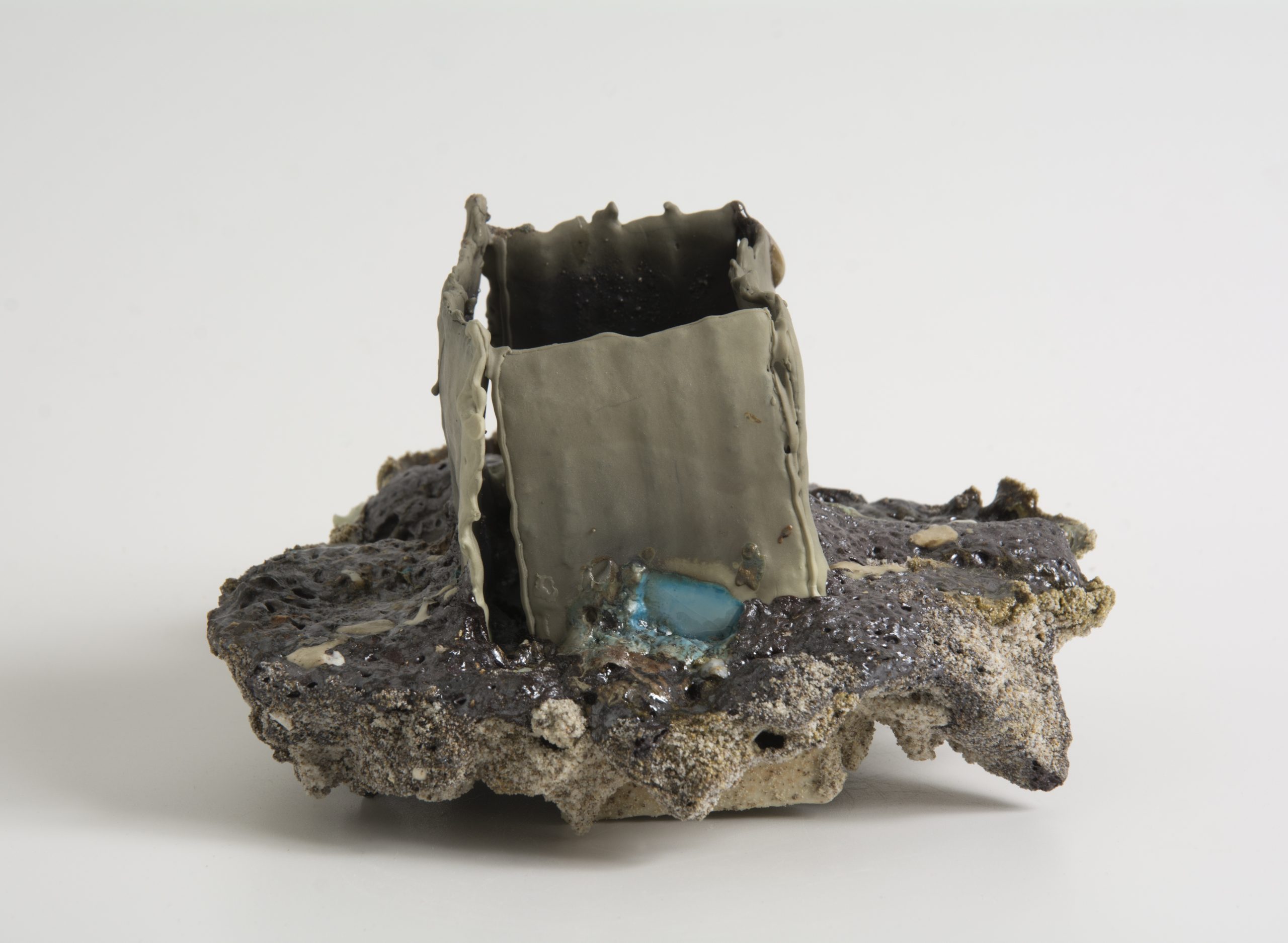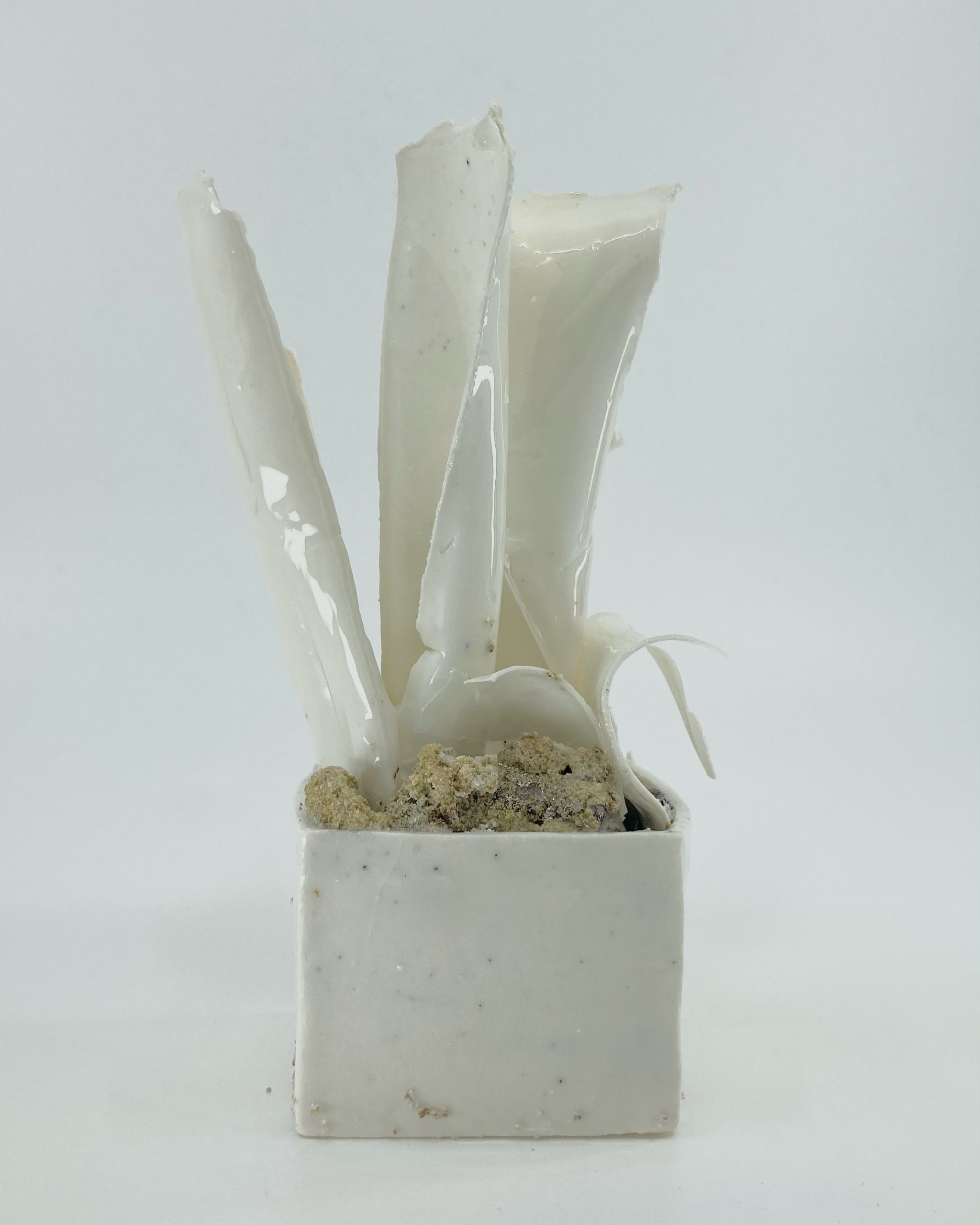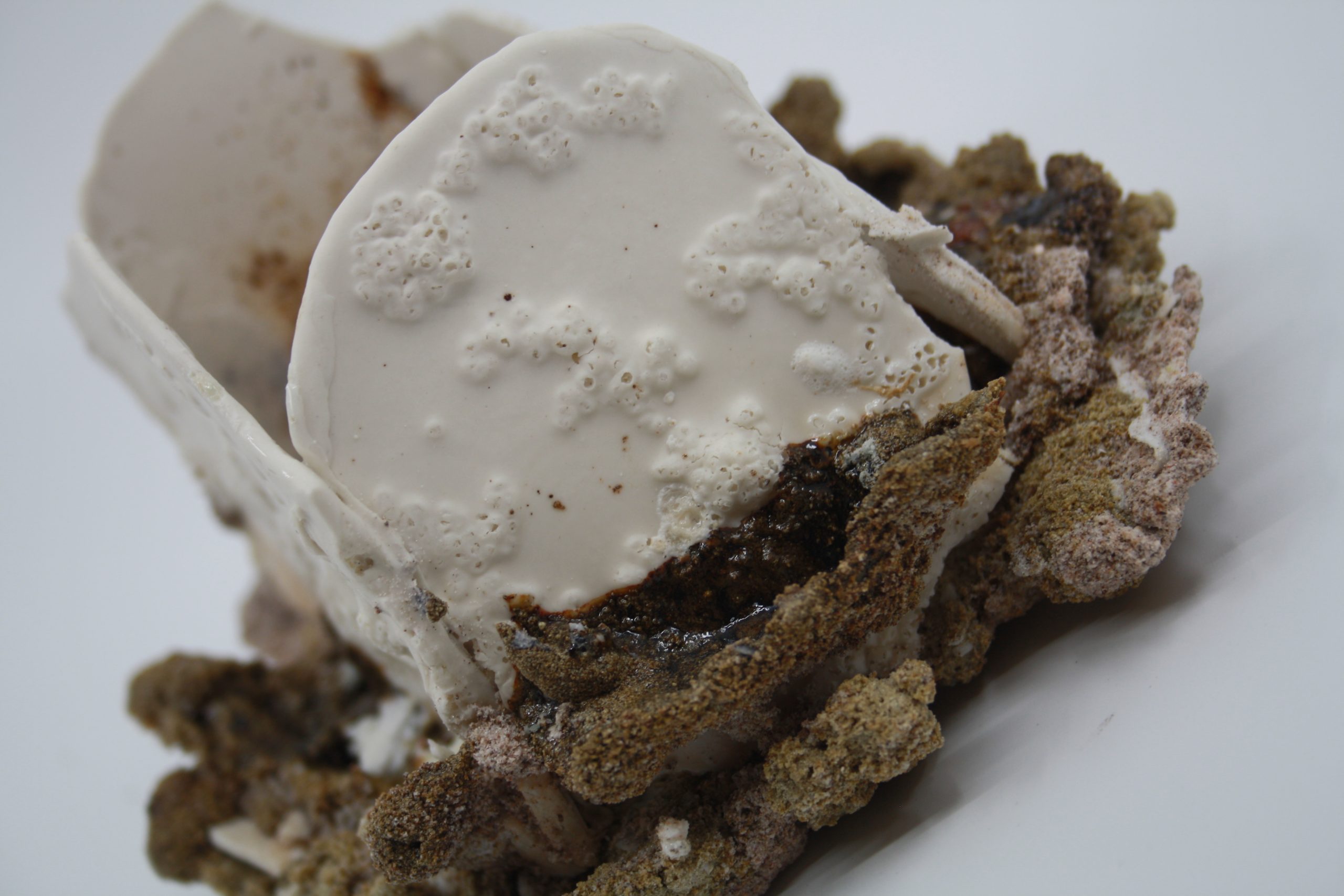 Endless boxes with local materials and endless material test, gives me an extensive material library. By experimenting with materials and firing temperatures, I know how to get specific colors and textures. I compose the objects by placing raw materials layers upon layers in sand. After the firing I excavate the object like an archaeologist who excavates our past.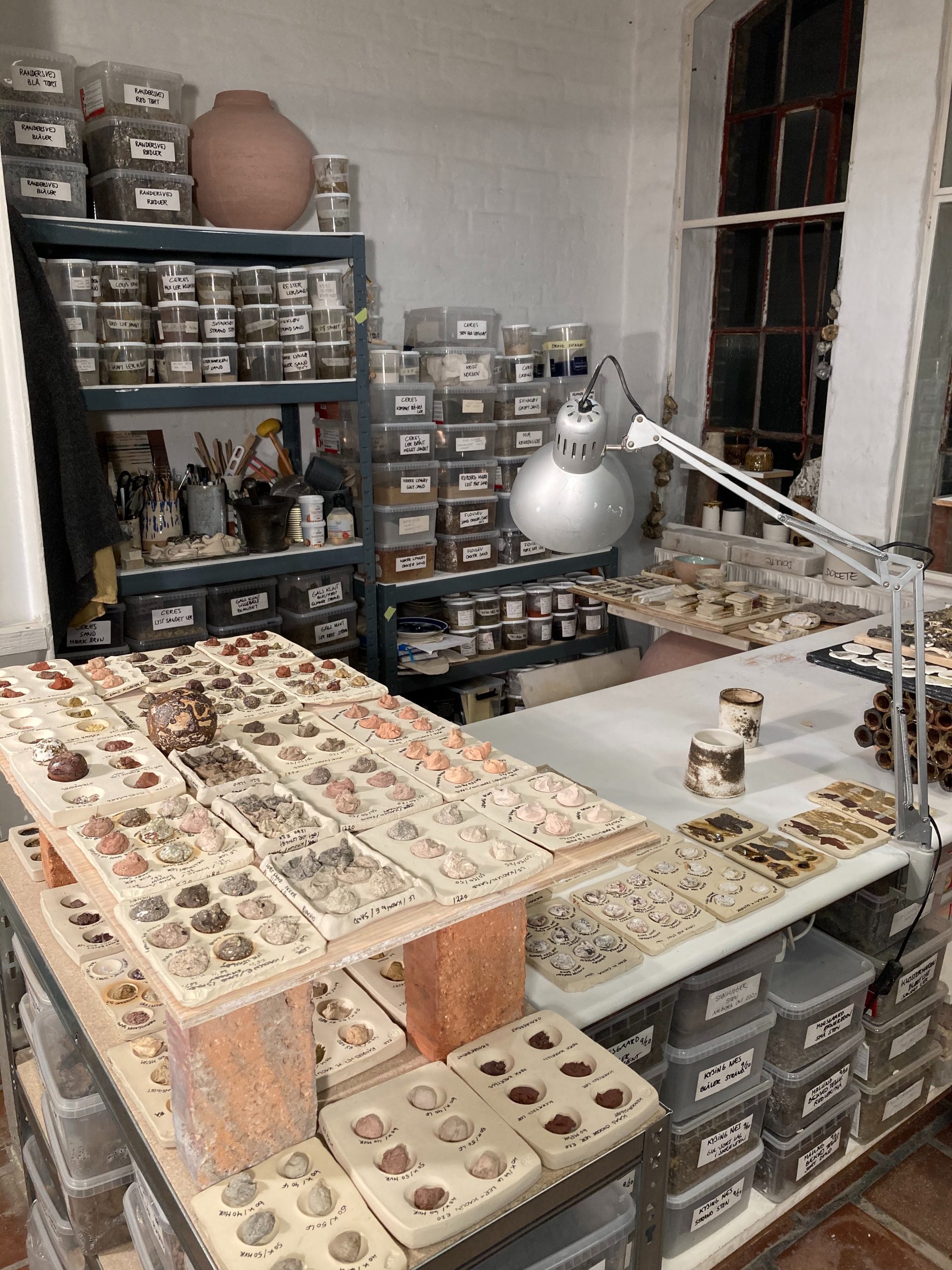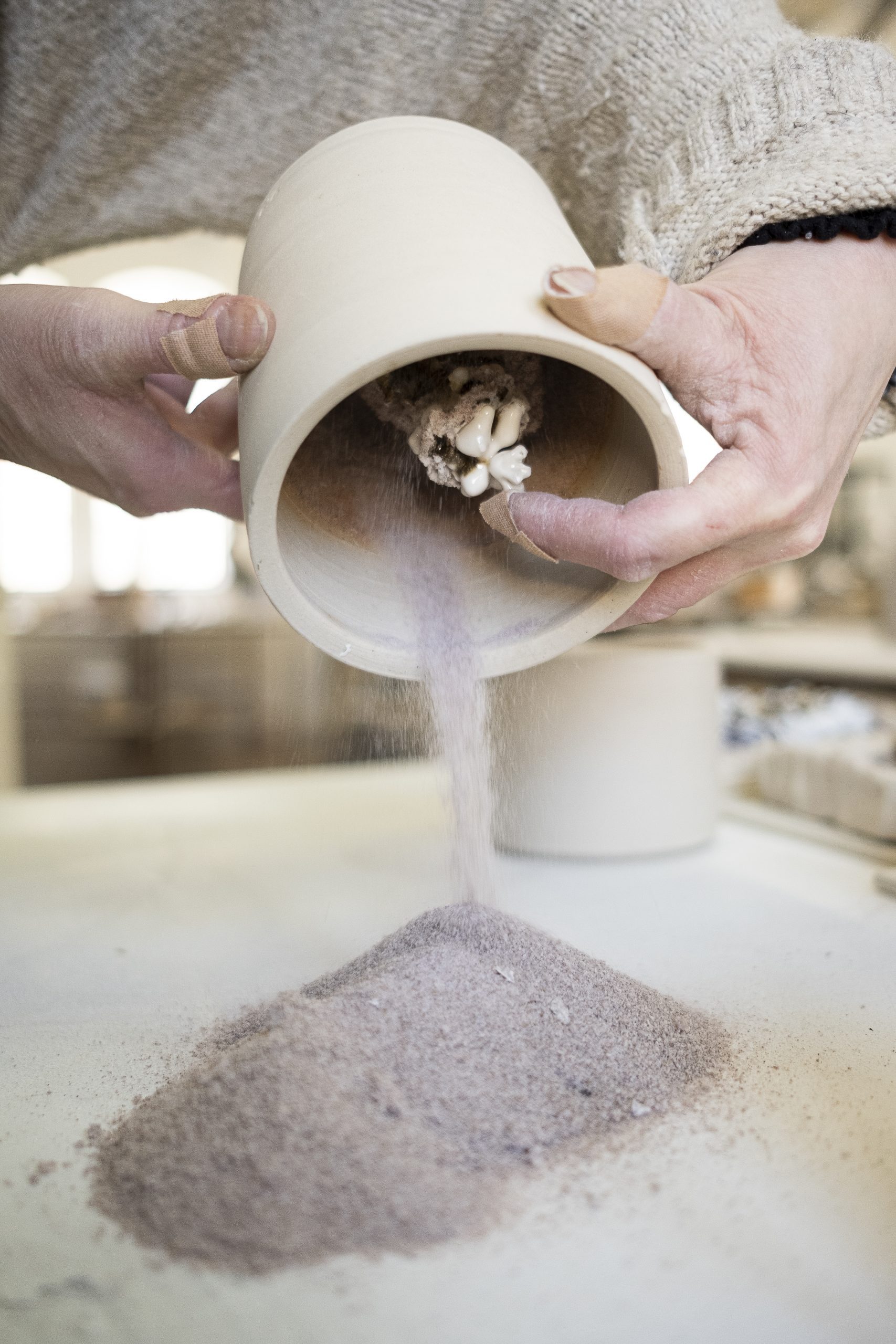 Published in Glass & Ceramics