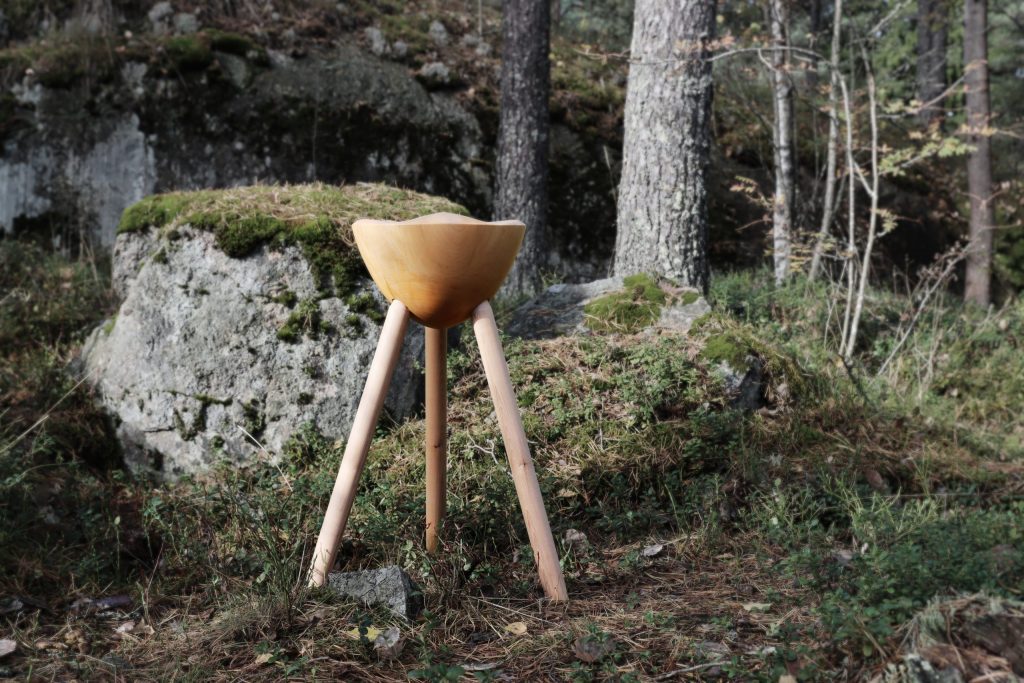 Forest – a designer's perspective
Forest – A designer's perspective is a deep dive to understand and research forests and trees as beings and materials to be used in design practices. It seeks an answer to the dilemma of using wood as a designer while respecting forests and their other values. 
The project studies different aspects of wood through design. During the Alder Project, a grey alder is cut, studied, and used as a material for the design process. The leftovers are studied as a new fiber-based biomaterial and used in design with casting. Finnish wood tradition and newest research knowledge are studied. In the Furniture series of black alder and rowan, local species are used according to their properties for the furniture process utilizing both Finnish tradition and modern NC technology. The Recycled chair raises the question of material wisdomness and cascading of recycled wood.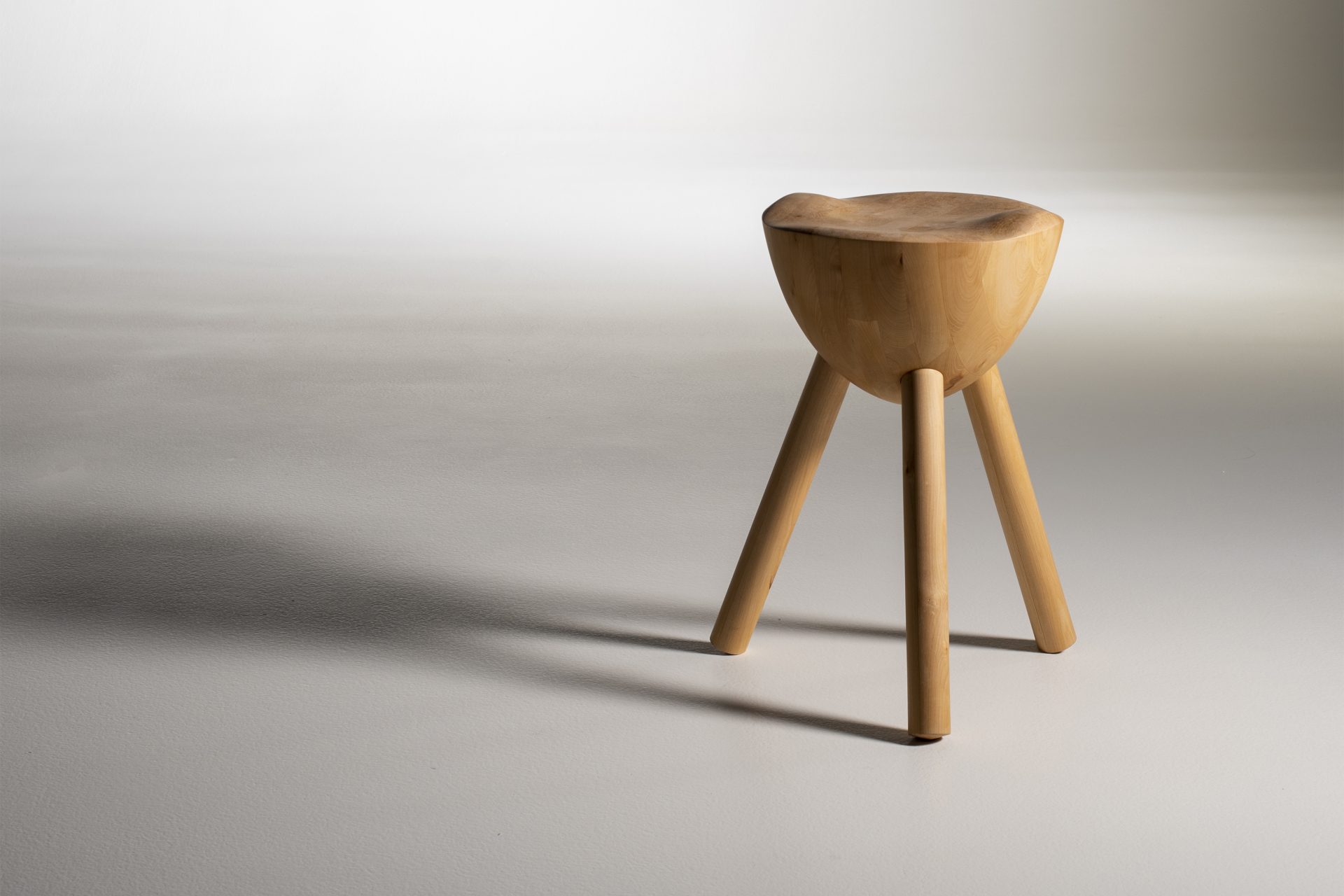 During the Alder Project, a self-cut grey alder is used to design a stool inspired by the traditional Finnish form language. The alder tree is cut with a chainsaw and researched with the growth ring study to be 53 years old.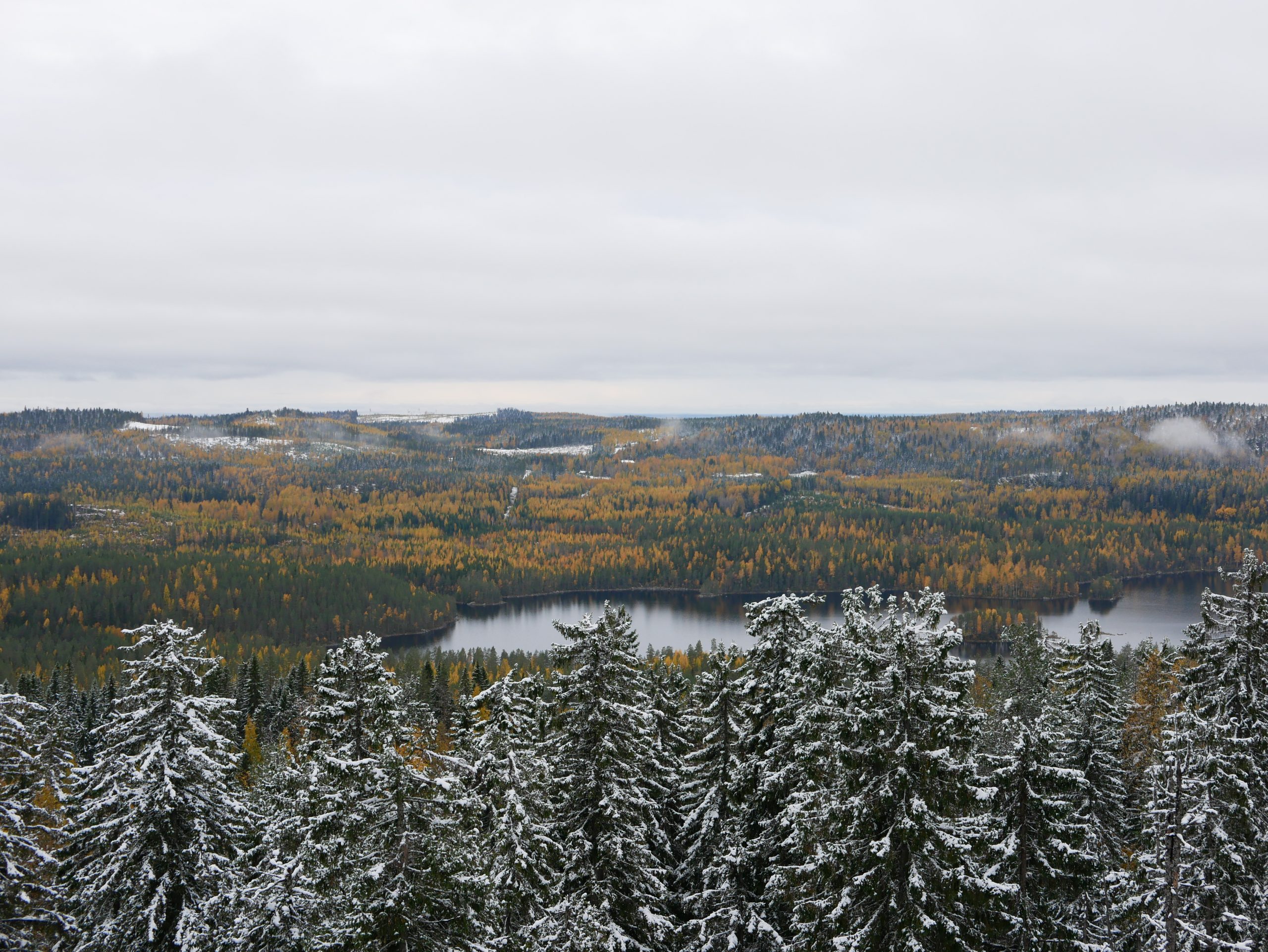 The forests are also studied through first-hand observation and documentation in forest trips. The forests and their use of them is one of the biggest issues of modern time. It affects the living conditions of the future and concerns the other species we're sharing the planet with. 80% of all terrestrial species live in the forests. While providing material forests are dignified entities with an important role in the world – what does this mean for design?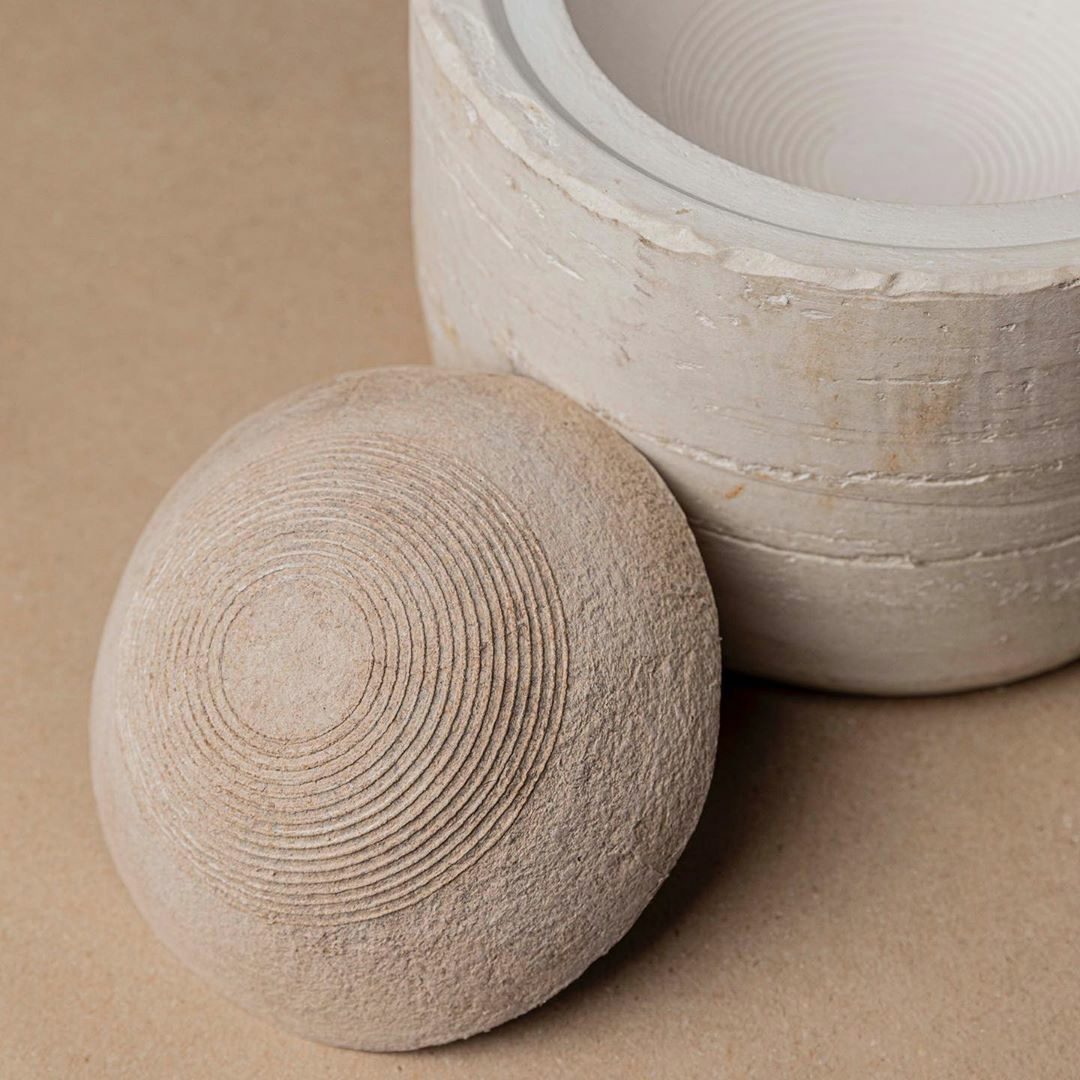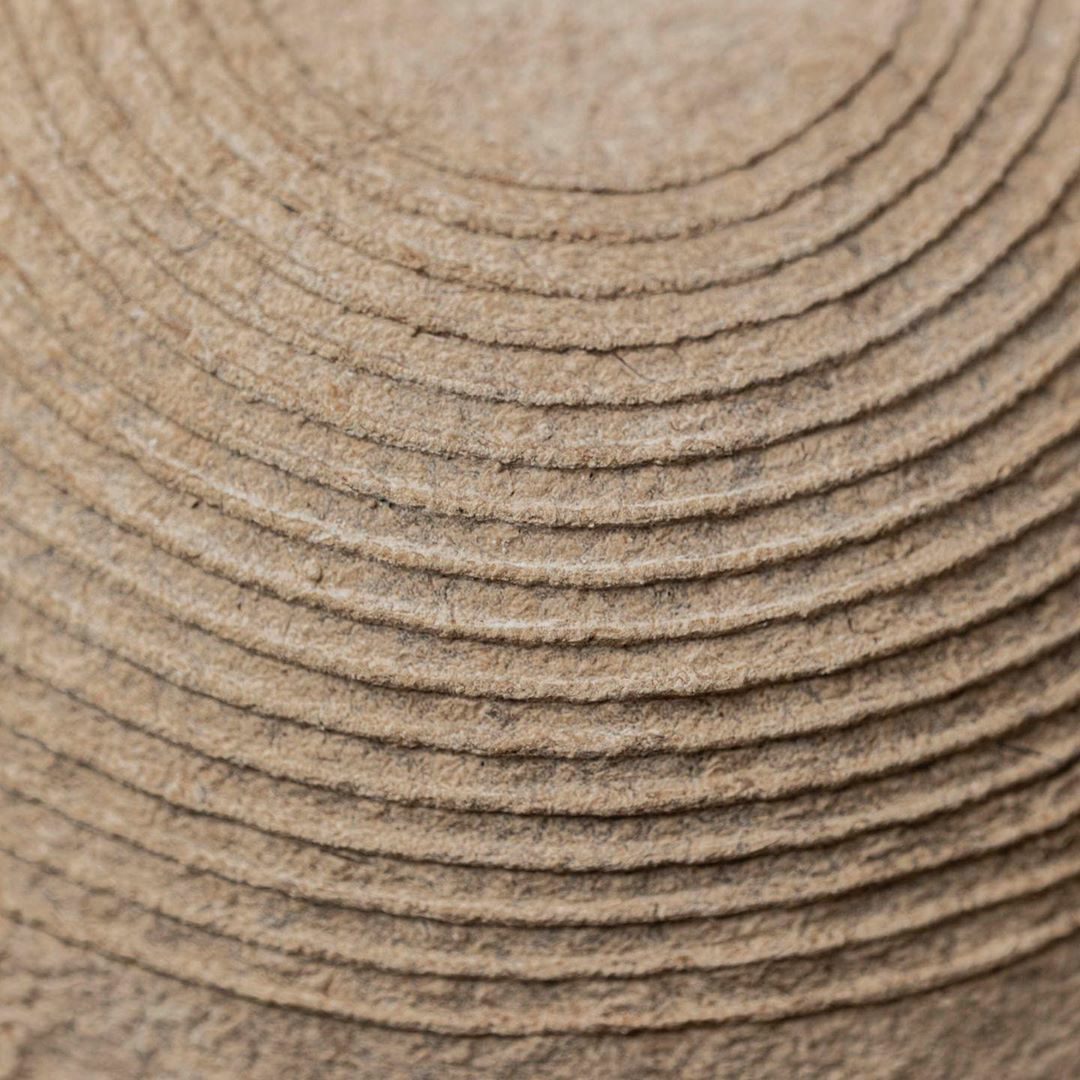 The leftover material is processed into fibers, researched for a new biomaterial, and used in a design casting process.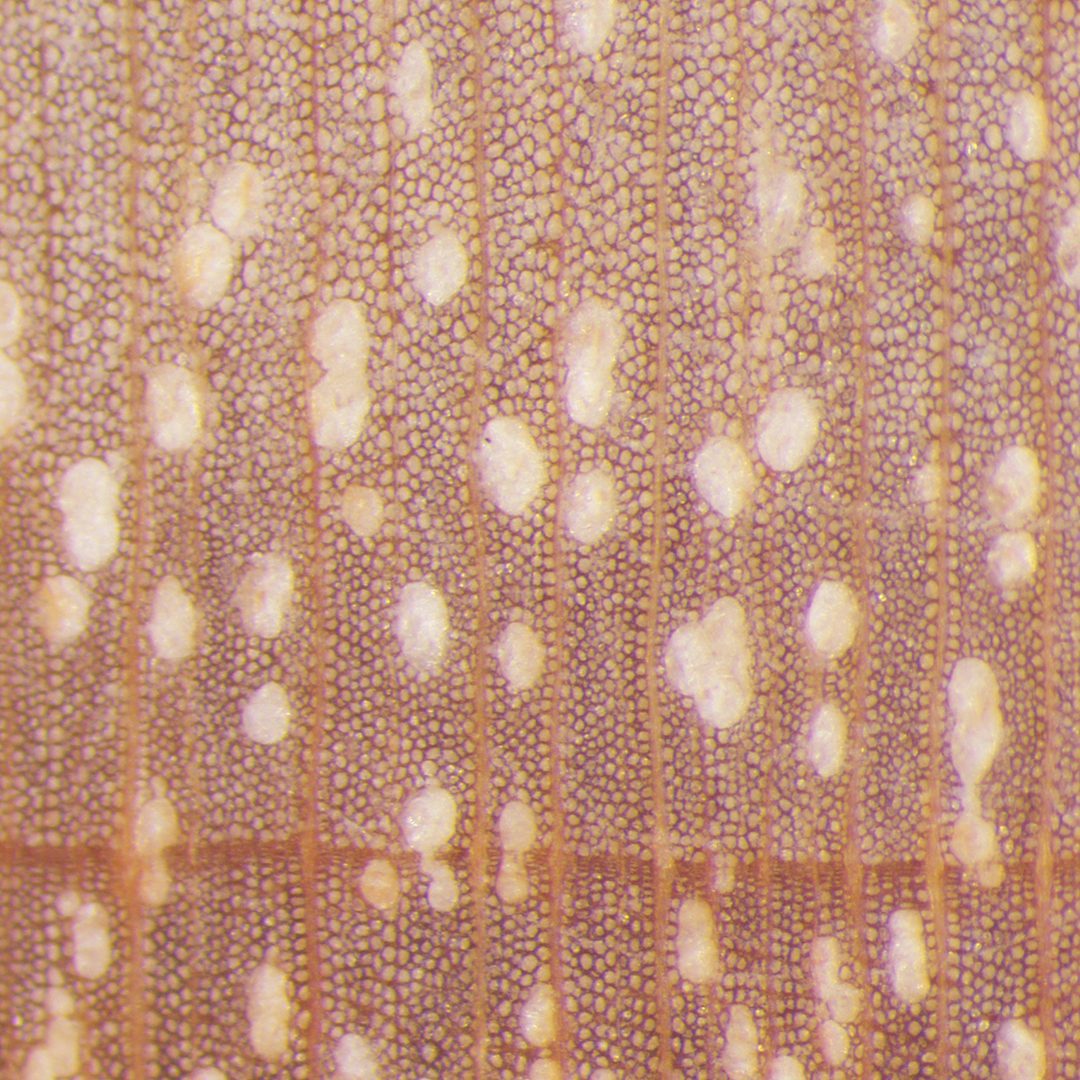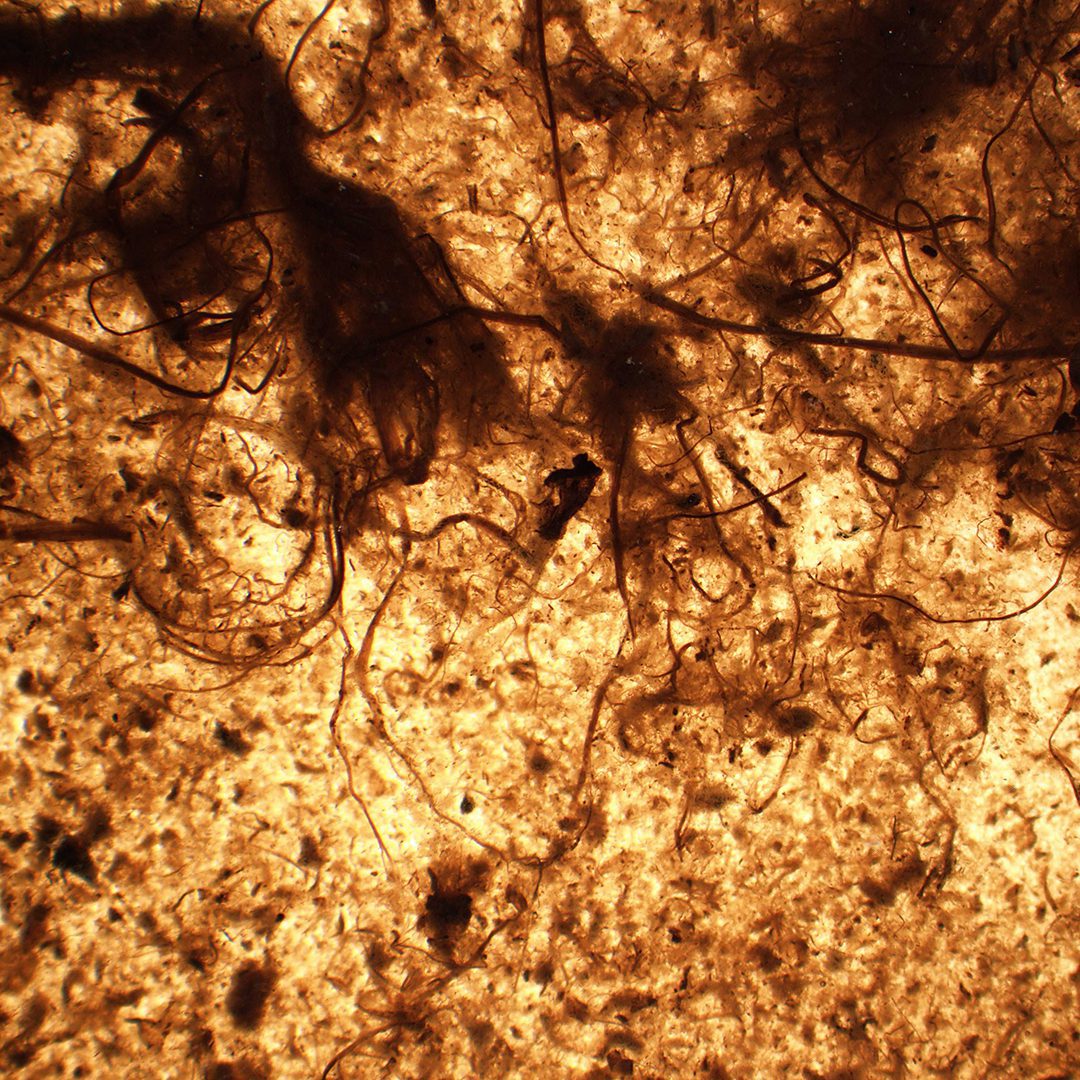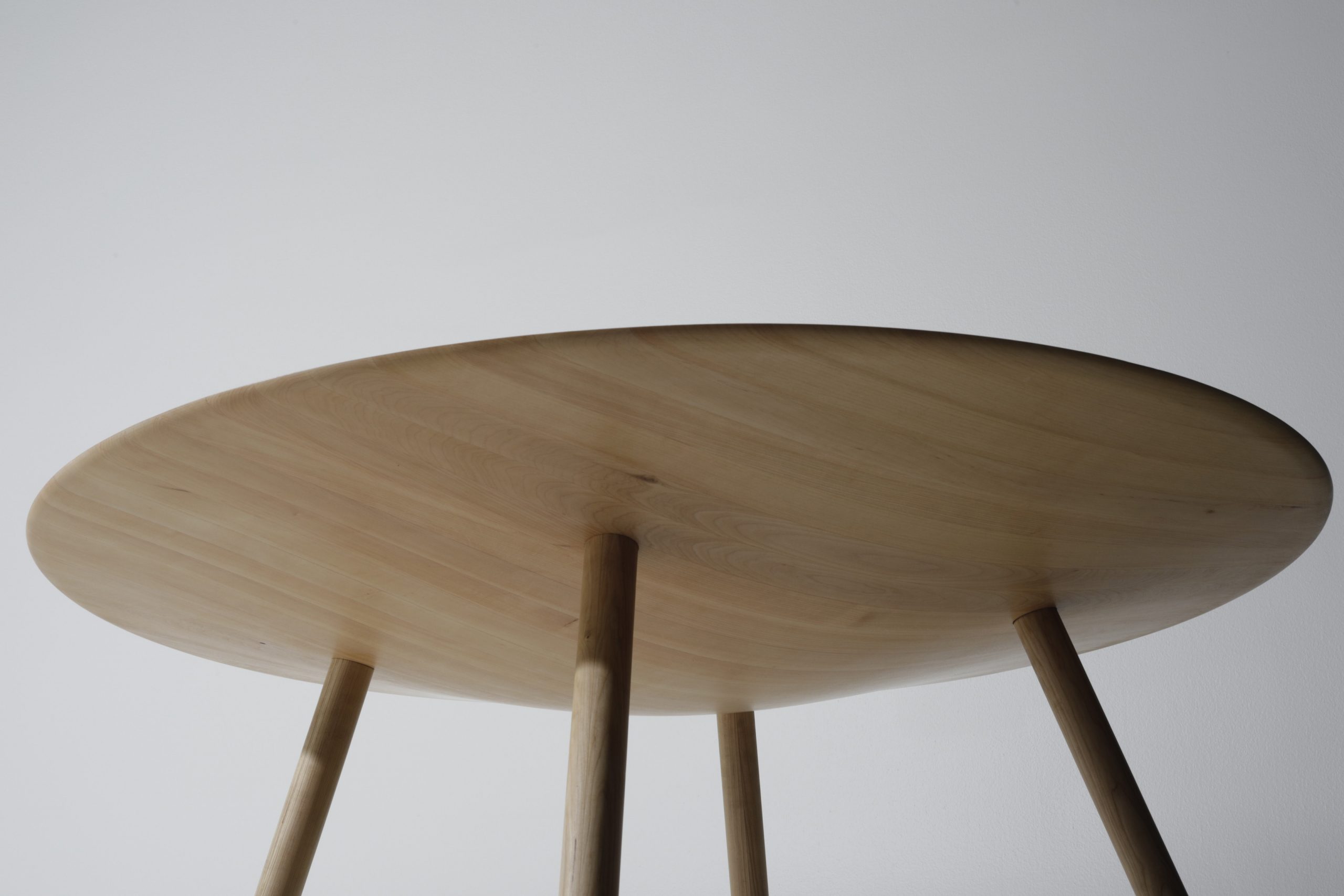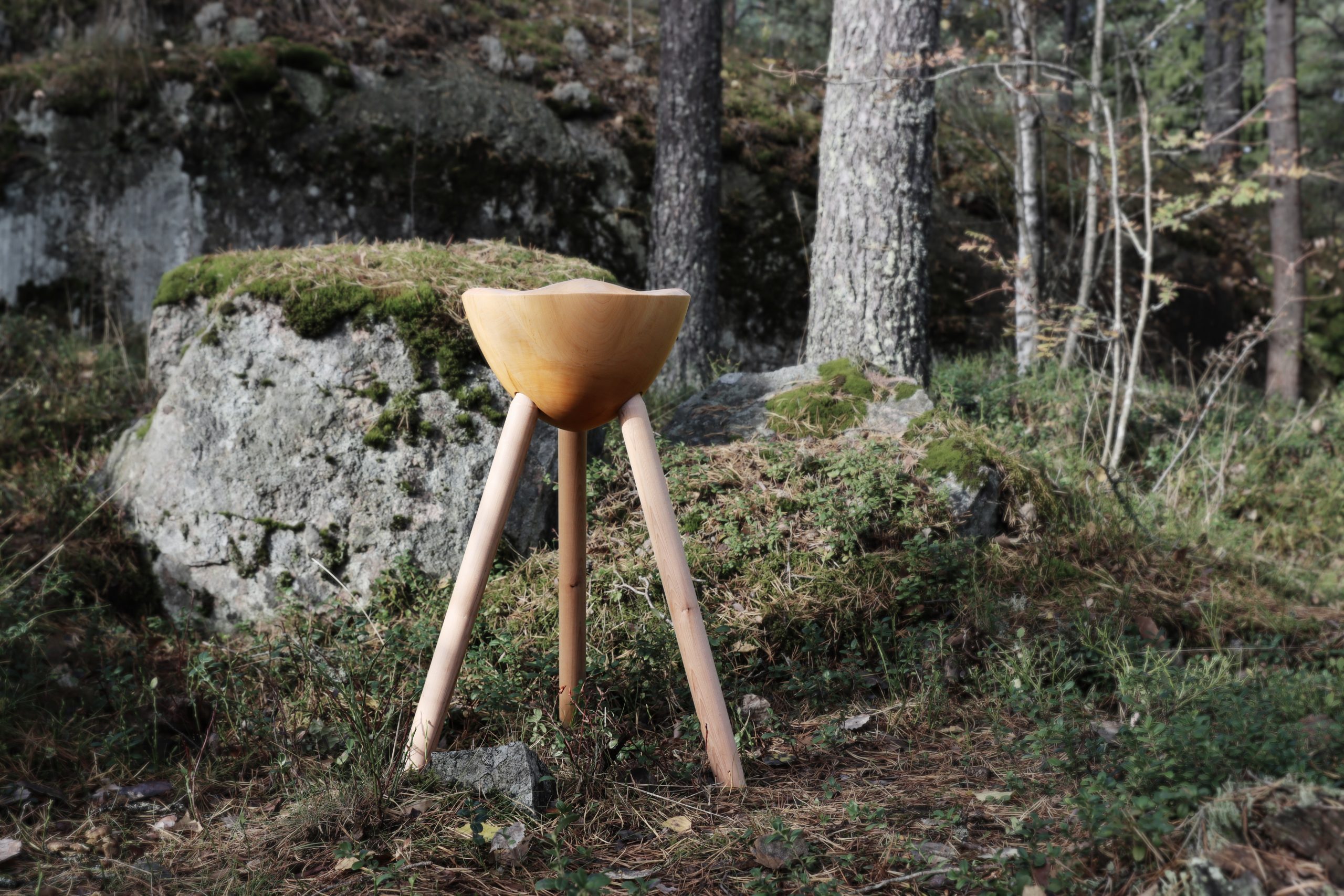 Furniture series of black alder and rowan, utilizing traditional Finnish form language, local wood species within their unique properties and wood knowledge along with modern NC-technology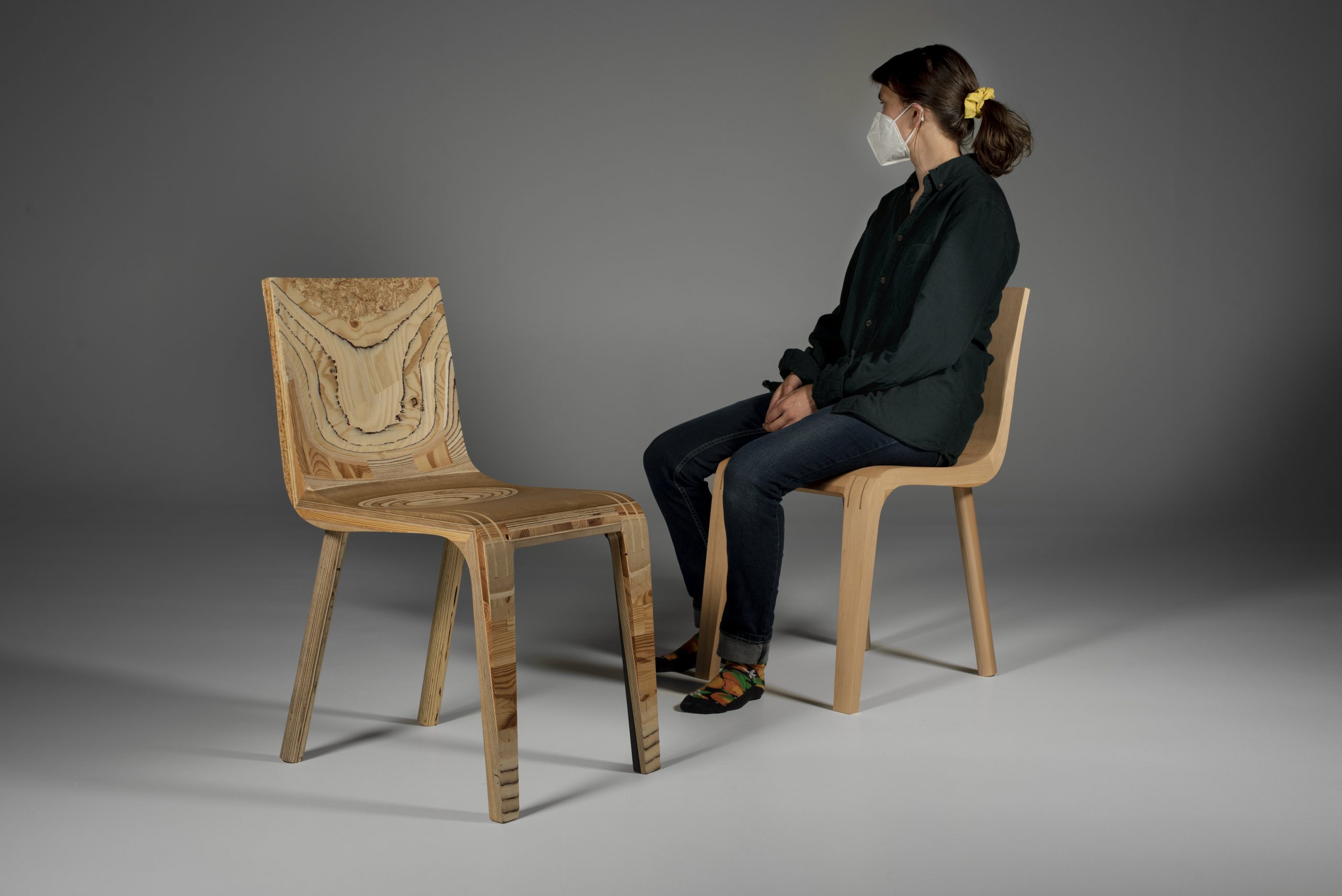 What is waste and what is material? The Recycled chair utilizes material only found from the dustbins of the wood workshops. The material is processed removing any possible parts containing metal, glued, and formed with NC machinery. In 2019 the humankind produced 13 000 kg of waste per person.
Published in Furniture & Object