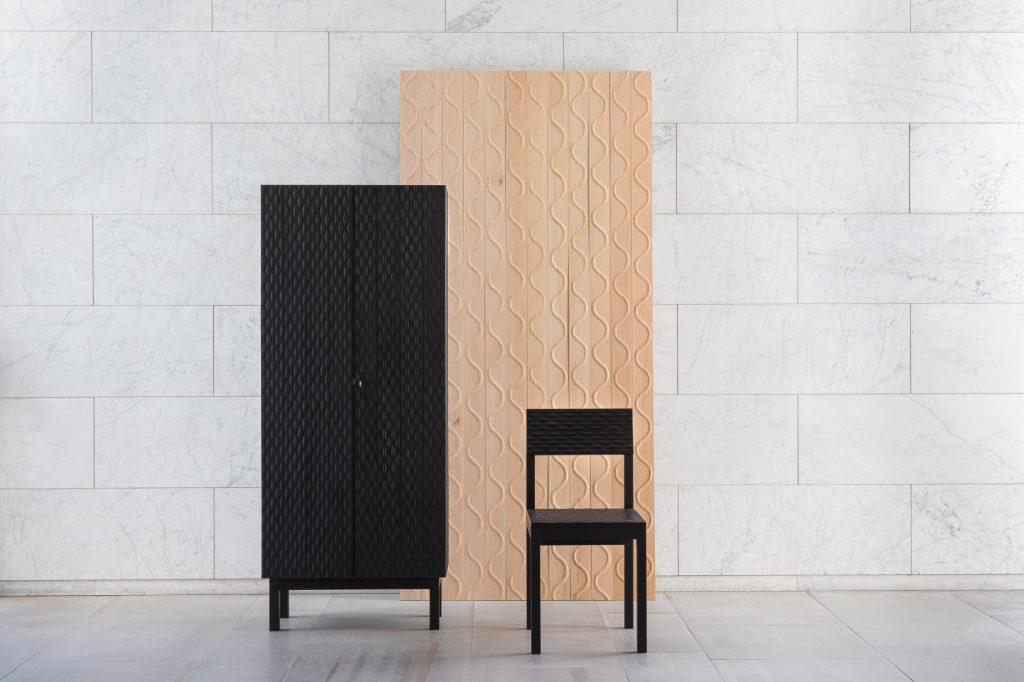 Embossing wood is an experimental research project aimed at exploring the potential of a solid wood embossing method and its implementation on product and interior design. The method is based on an old carpenter's trick used to repair indents in wooden surfaces by swelling them back up using moisture and heat. By a few alterations in the process, the phenomena can be used for creating embossments instead of flattening out indents.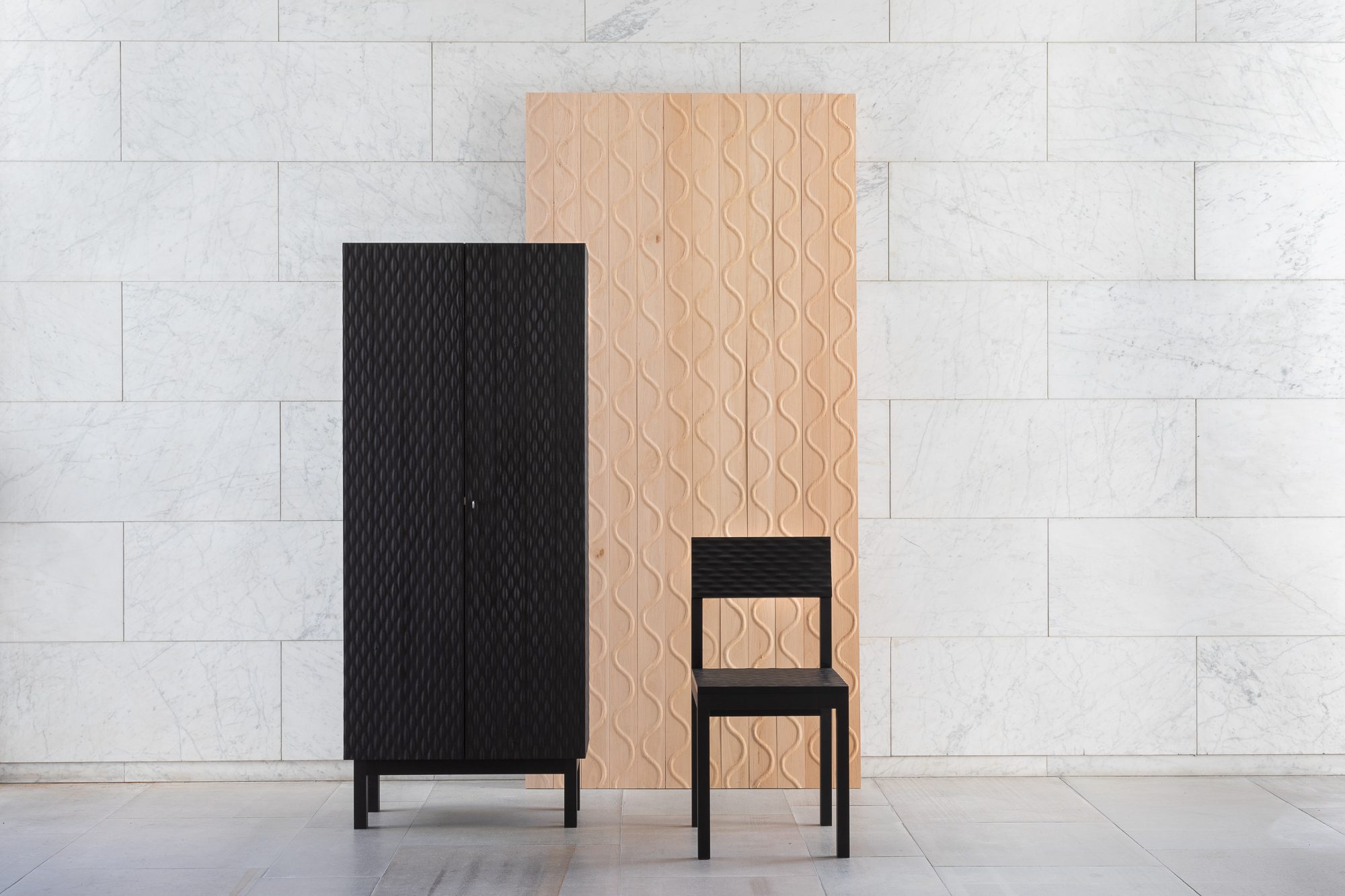 The key parameters such as wood species, grain orientation, and shape and height of the embossments were explored through empirical experiments. These results were then taken into a design process aimed at finding an application for the method in the field of product and interior design. As a result, a set of furniture incorporating embossed surface textures was born. The set consists of a chair, a cabinet, and a wall which are all covered with embossments and communicate different qualities of the surface.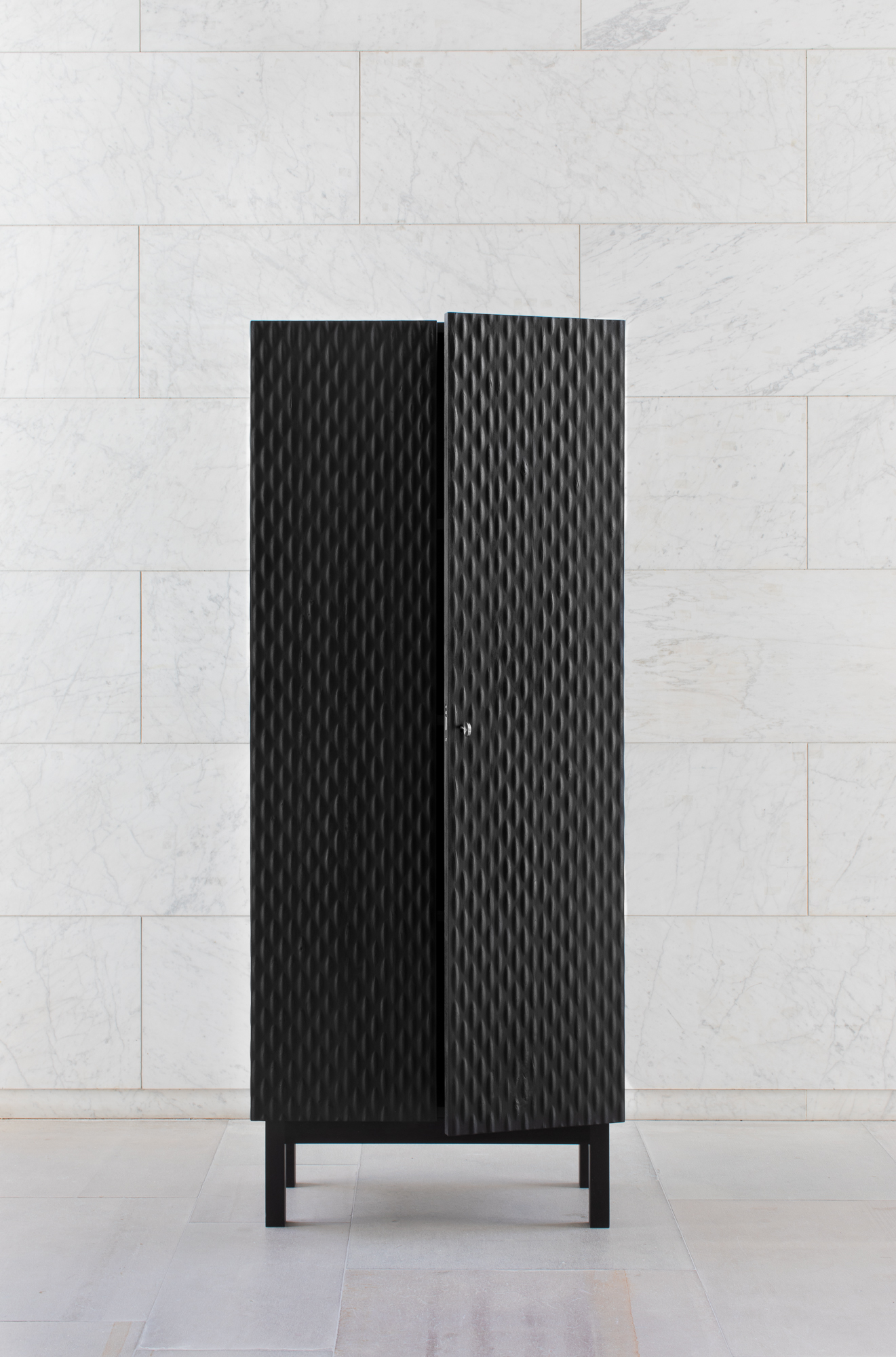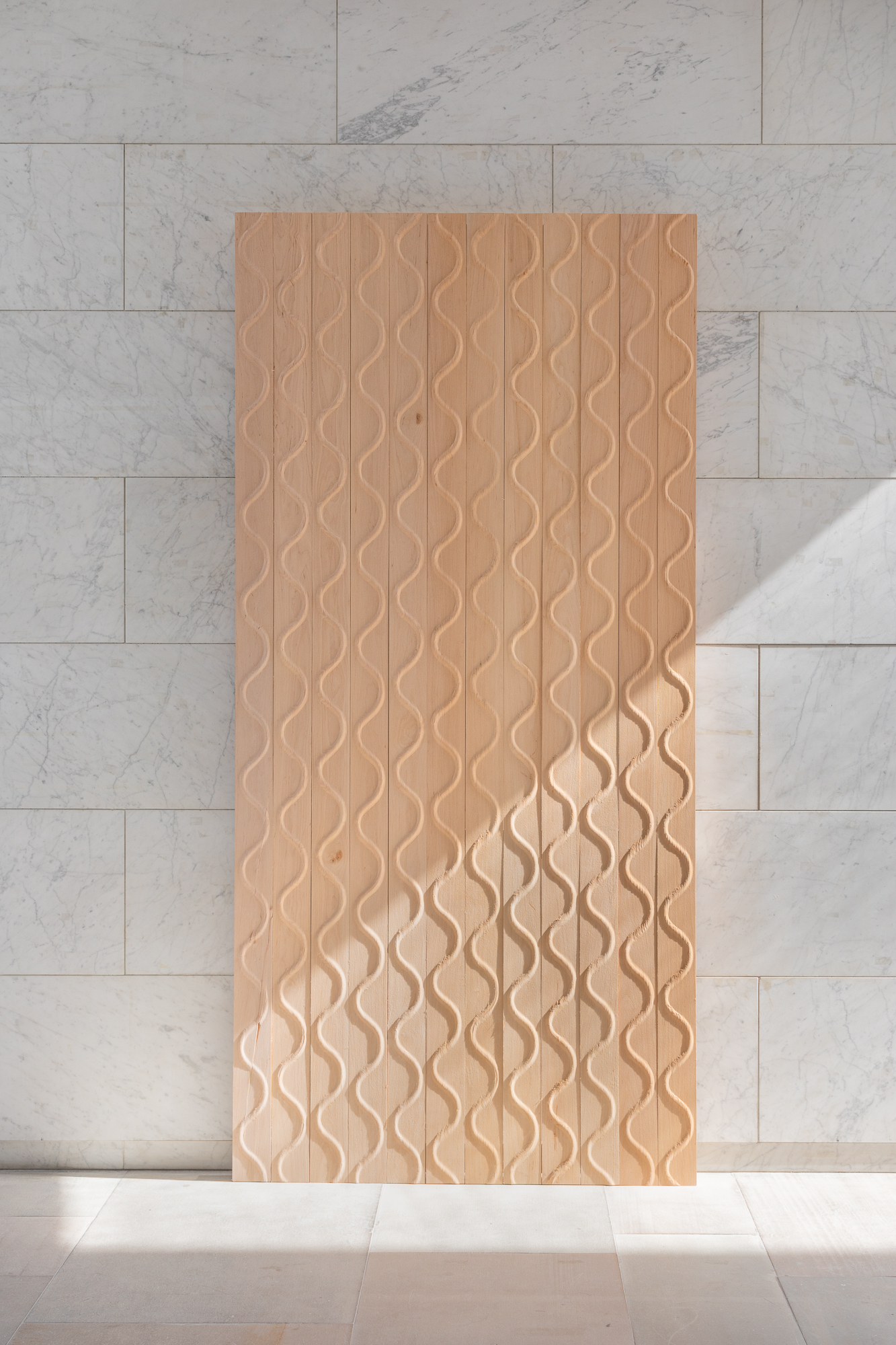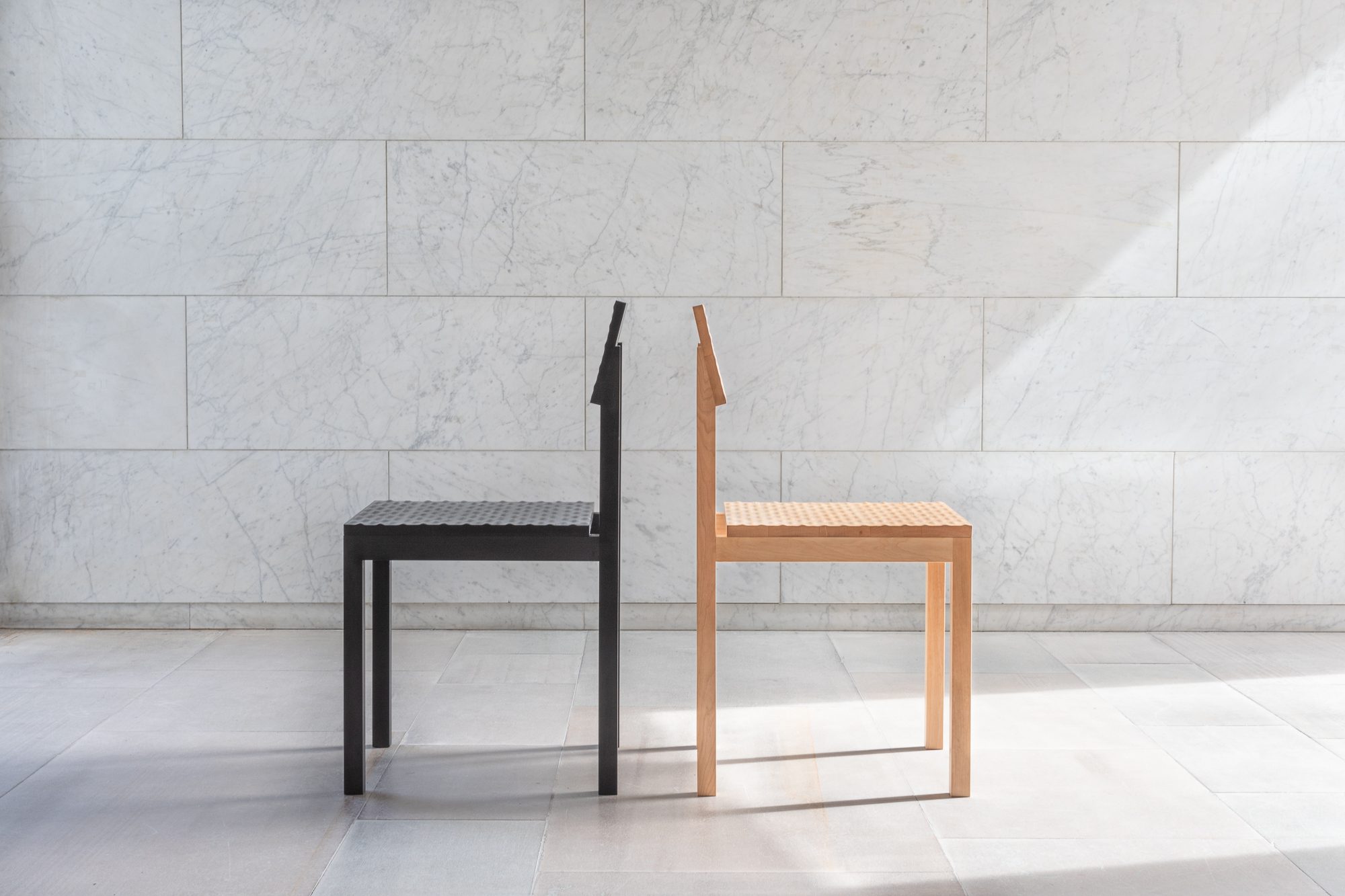 Photography by Emilia Pennanen.
Published in Furniture & Object