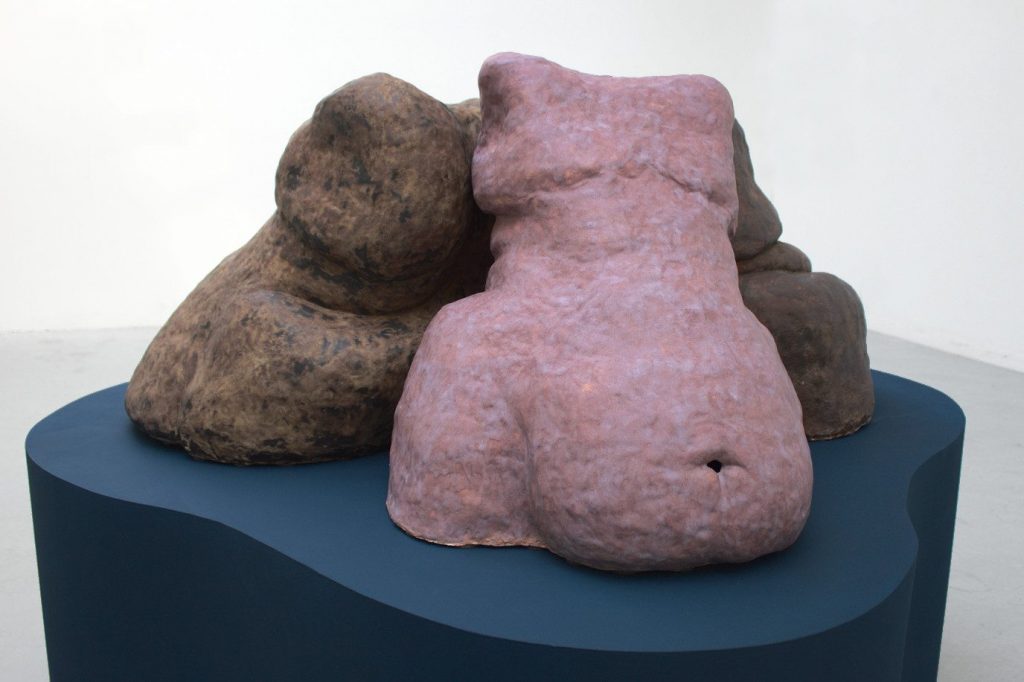 During my studies at Konstfack, I started working with the theme of representation and fat transmasculinity. By the time that I was getting started with my graduation project, I had tried different ways of materialising bodies in clay. I set the course for this final work, aiming to get as close as possible to what I wanted to bring about.
My work involves making bodies. One way or another I end up making things that are a reflection of me, how I feel, and I how I perceive myself. I feel like another and I'm always looking for something to reflect that I do exist. I'm fat and transmasculine and I see no representation of my body in my culture. I needed to make these bodies to make myself real and to give a mirror to people who have a similar experience. The most important influence in my work is the photography of Shoog McDaniel. They showcase fat queer people, often in nature, bringing a sense of self-evident beauty and solidarity to the models and to the viewer. The kind of work I want to showcase, but through materialising in clay.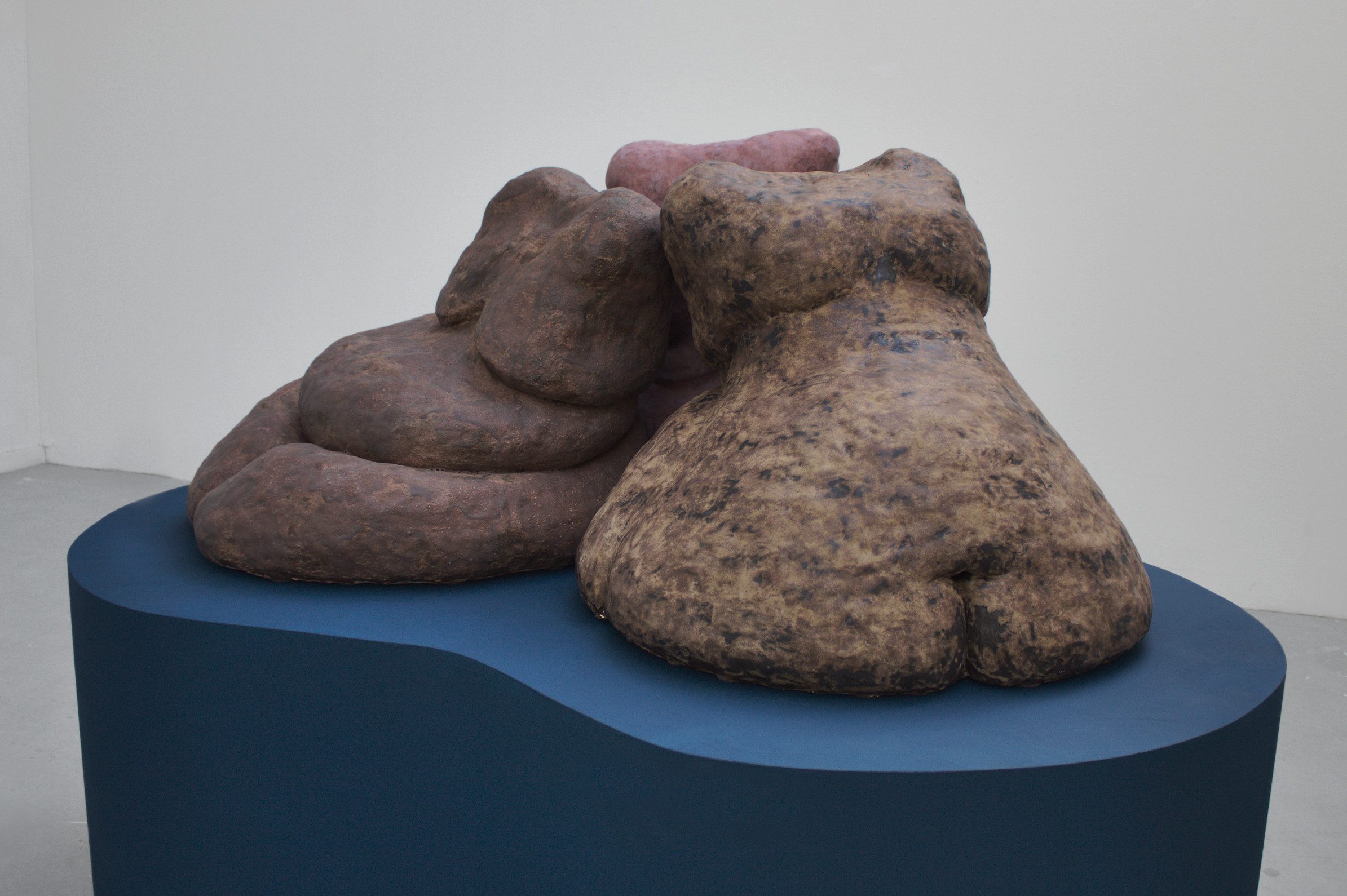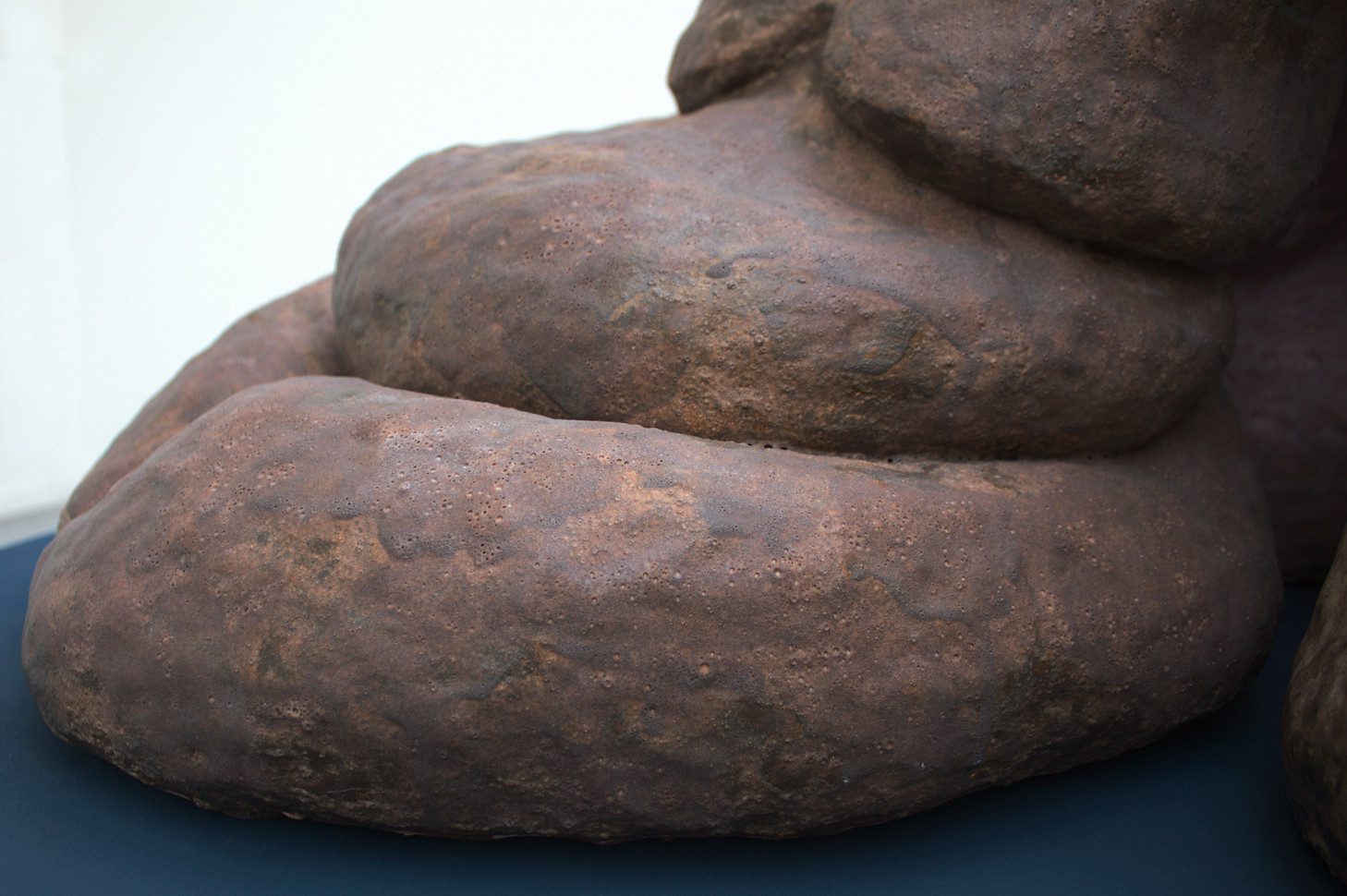 I hand build my sculptures through coiling. Previous projects had taught me that I needed to make the bodies human-sized. Making big ceramic sculptures is challenging. I started out by making small models. I decided to focus on the torso, using a flat post-operative chest, a fat belly, and wide hips to highlight some features that can be specific to fat transmasculine bodies. I decided that I wanted three bodies to rest together, back to back, to get a sense of solidarity and togetherness. I drew inspiration from my own body and pictures of people's bodies that I have found from hours of deep diving, searching, and looking for people similar to me.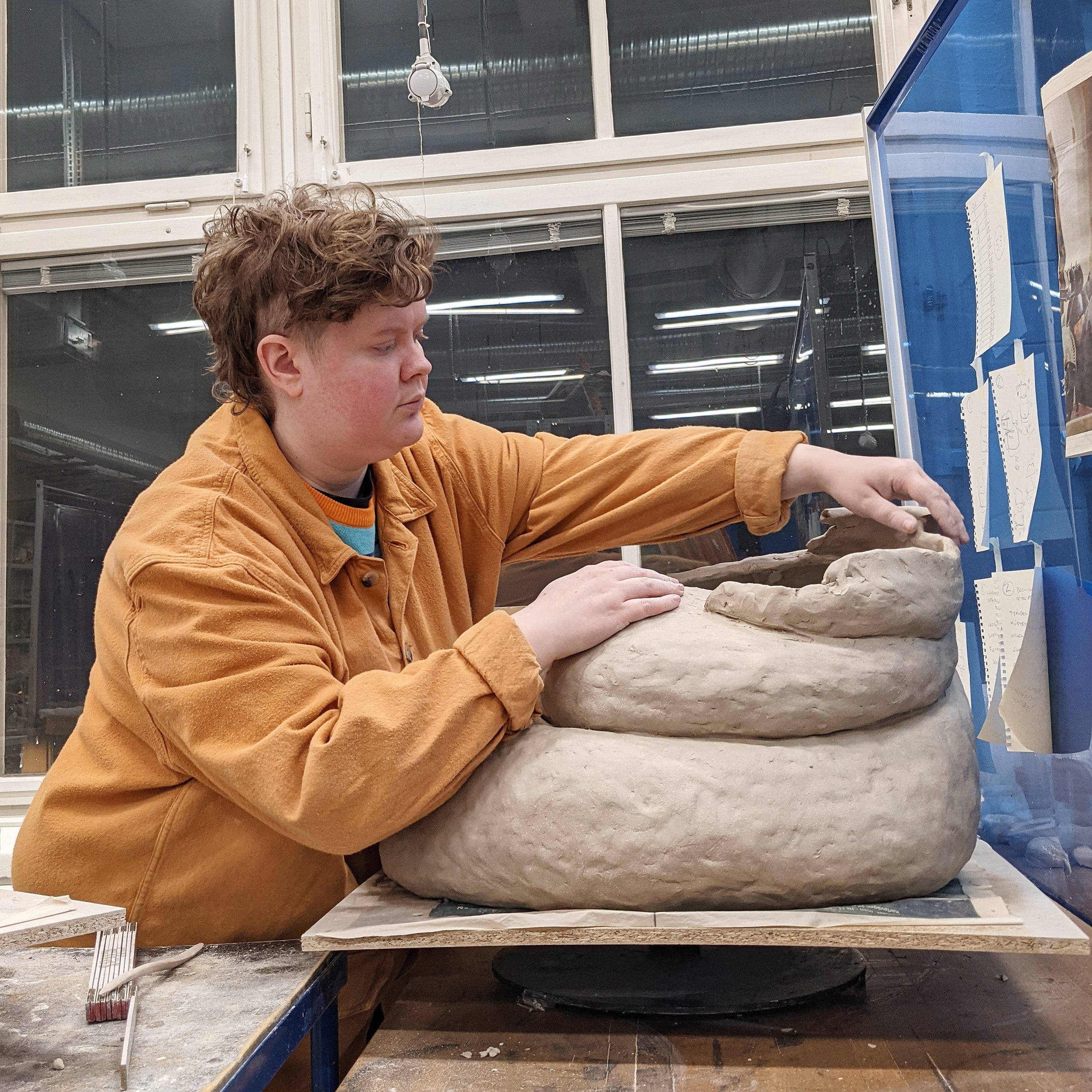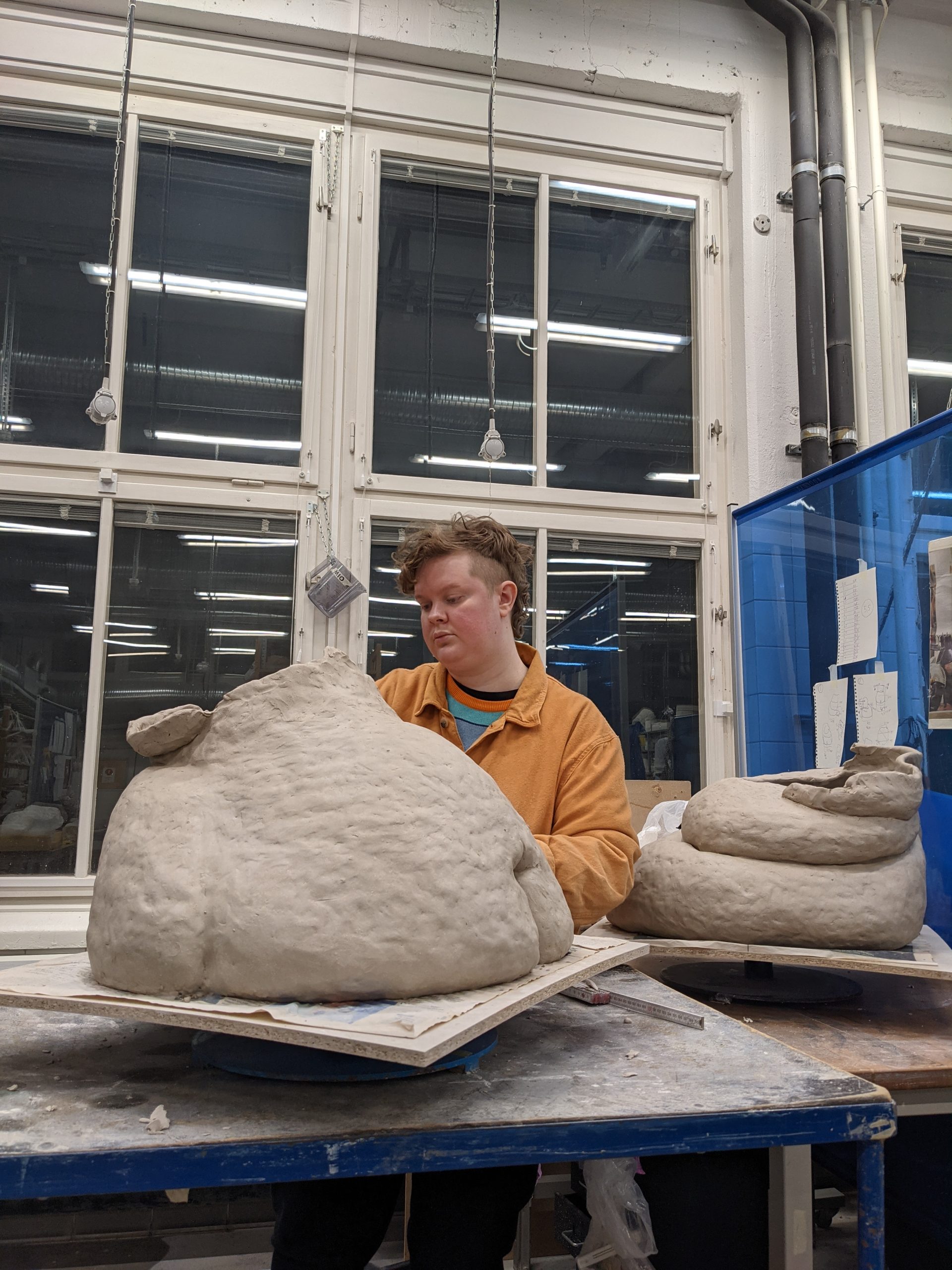 After designing the models I hand coiled the three bodies, two at the same time and then the third, after carefully calculating what scale they should be in. Coiling the bodies was hard and nurturing work. Working my way up, seeing the bellies take form next to my own made me feel warm inside. I laid my hand on the clay skin, feeling connected.
I like to work with layers of colors. I made 70 color tests with different slip and glaze combinations. I wanted the colors to be interpreted as skin, but not on the nose. It wasn't supposed to be hyper-realistic, I wanted there to be a sense of magic and freedom in the form and colors of the bodies. I ended up choosing pink, brown, and greenish-brown to represent different skin tones. Finally, I made a soft podium for the bodies to rest on together.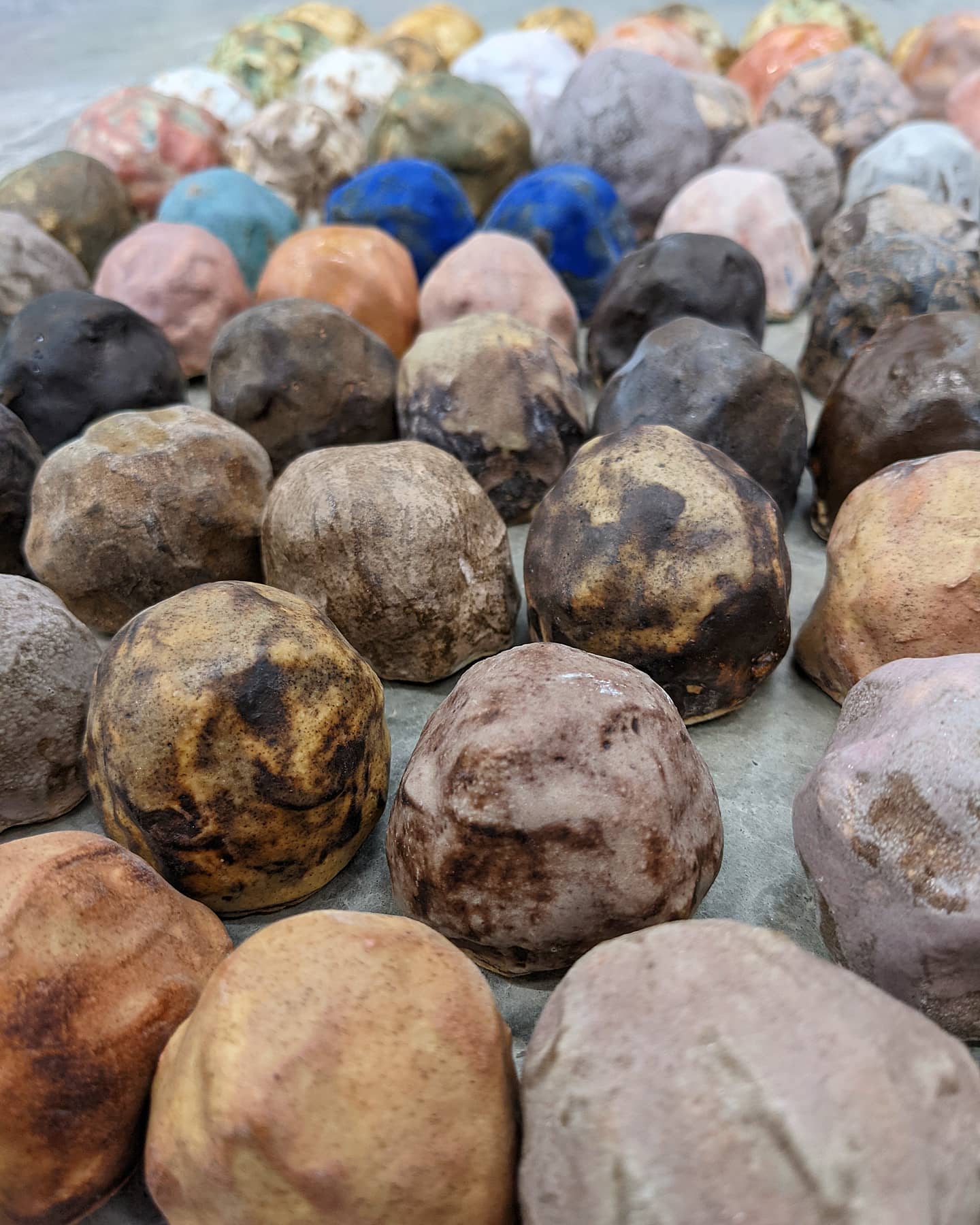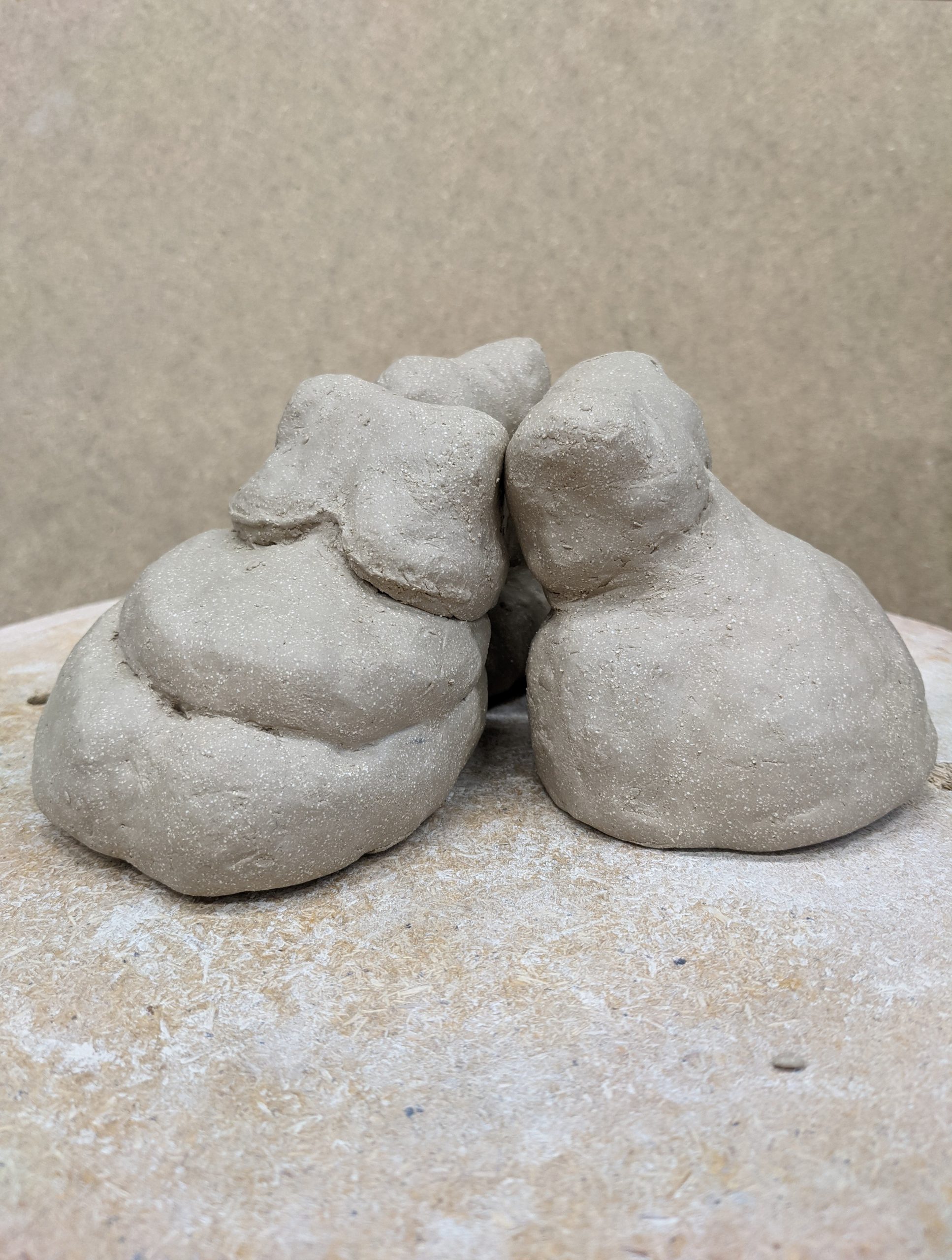 I named this project "And yet here we are". Fat transmasculinity is made invisible in most places in western society. Our bodies blend, contradict and fuck gender up. It may seem that we do not exist, and yet here we are. My work aims to show that we are inherently real, inherently beautiful.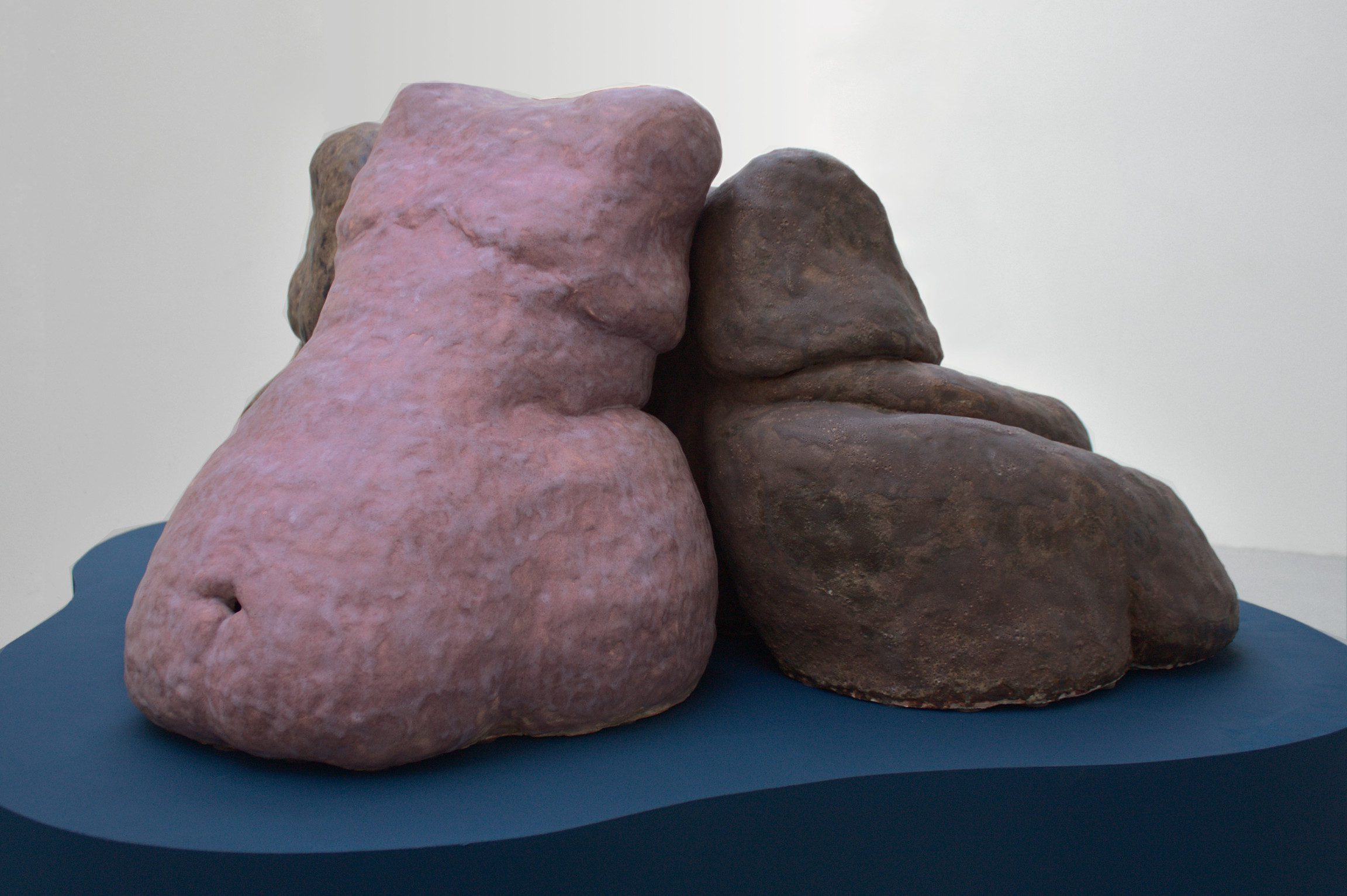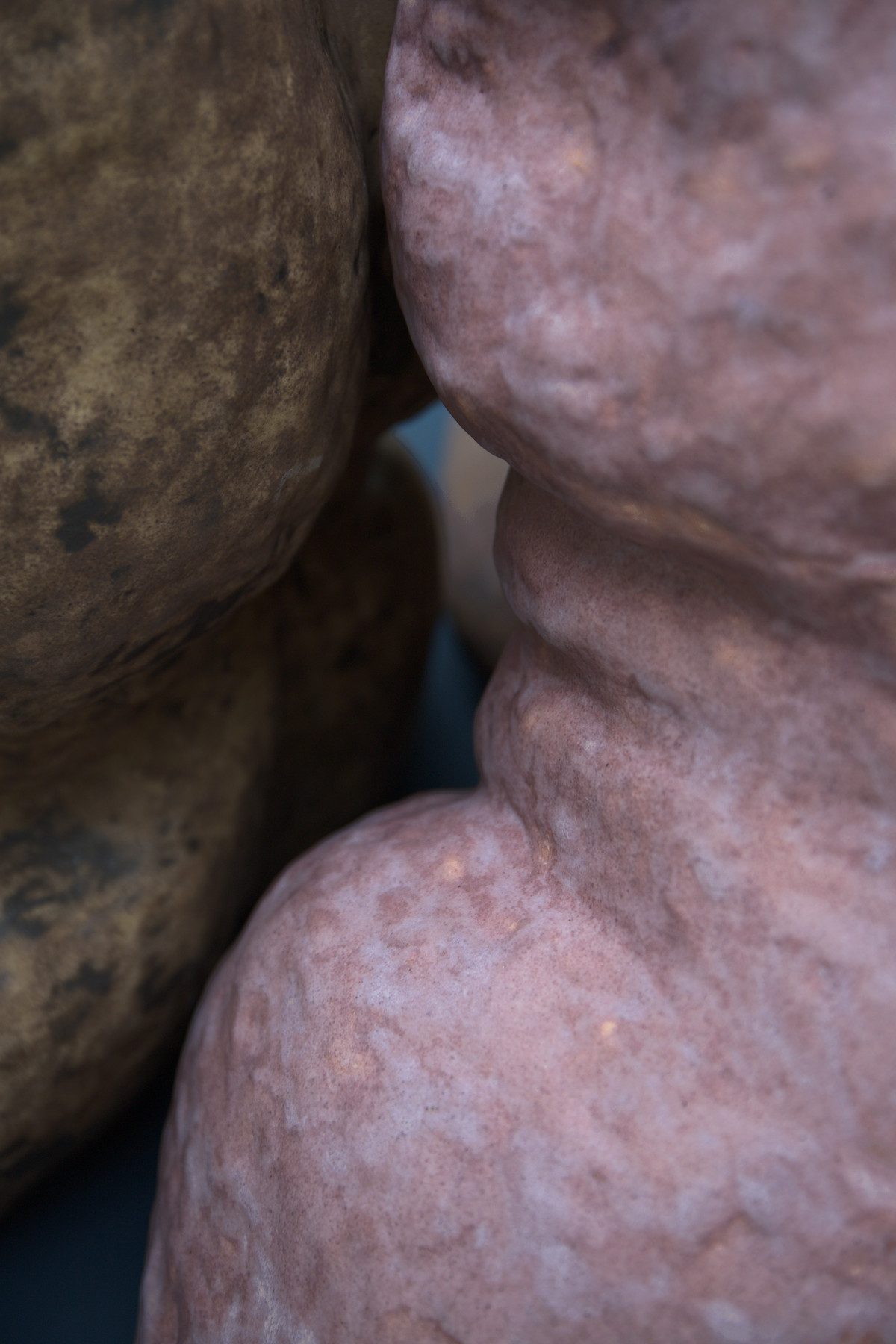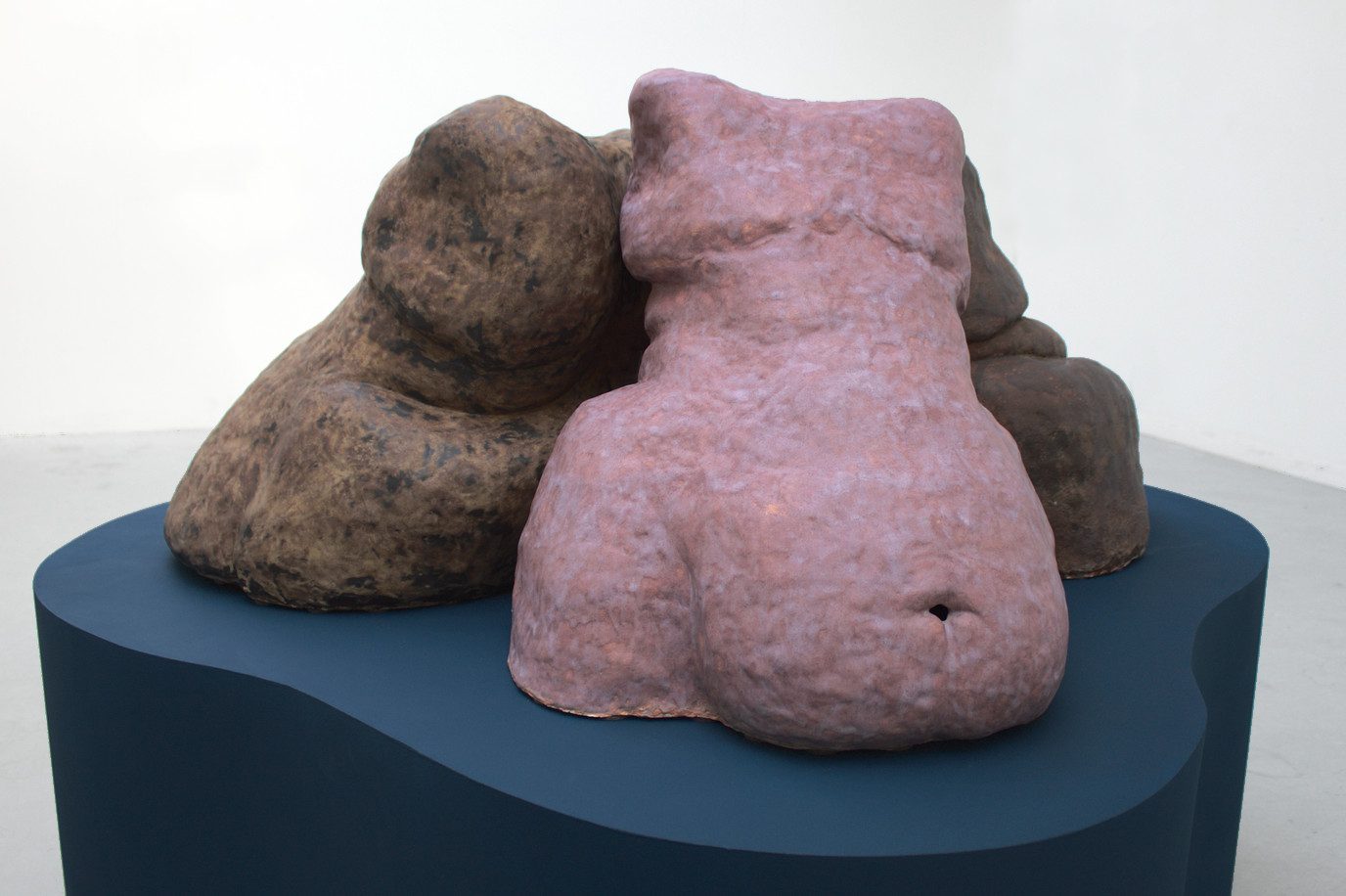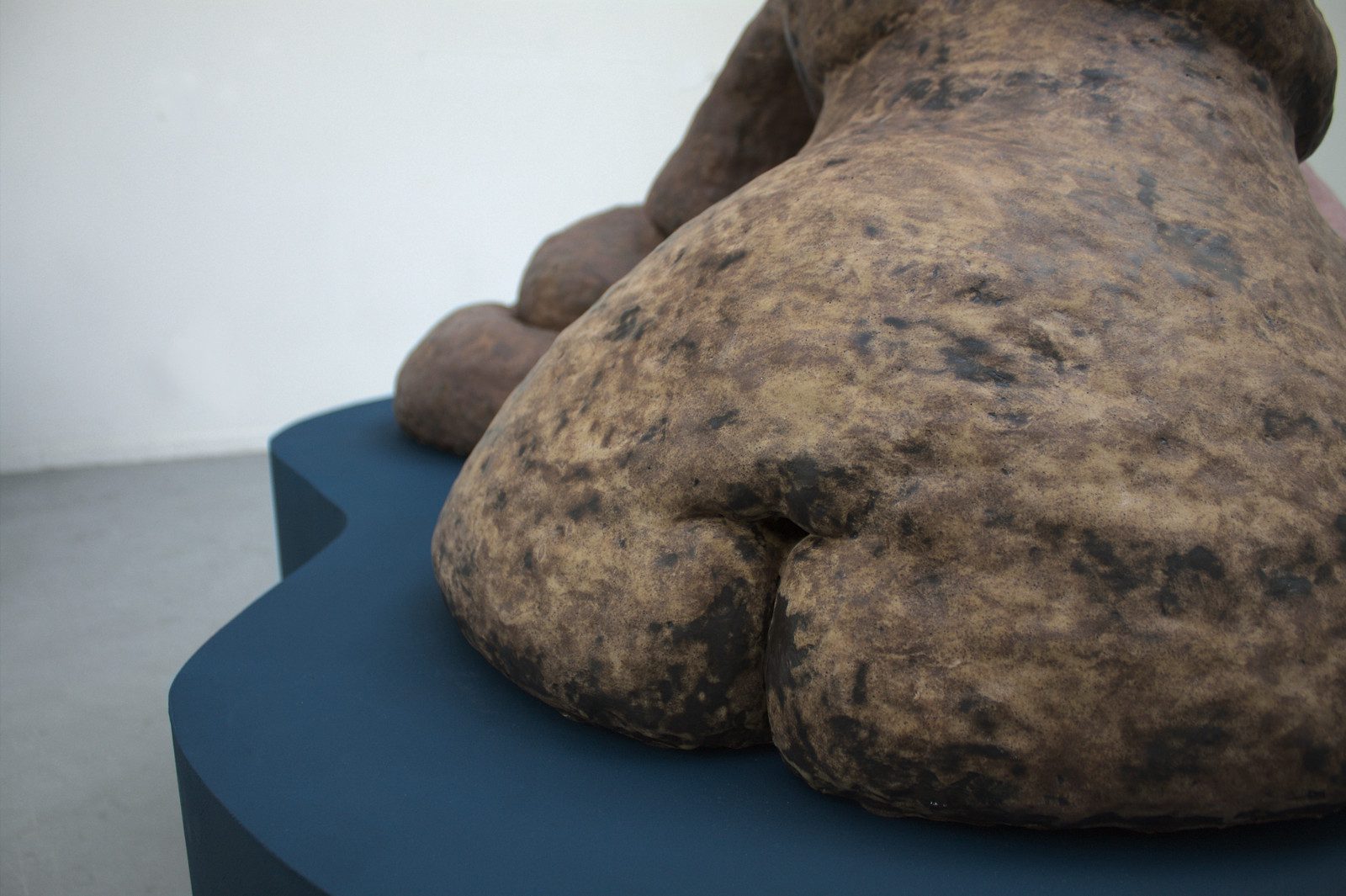 Published in Furniture & Object, Glass & Ceramics