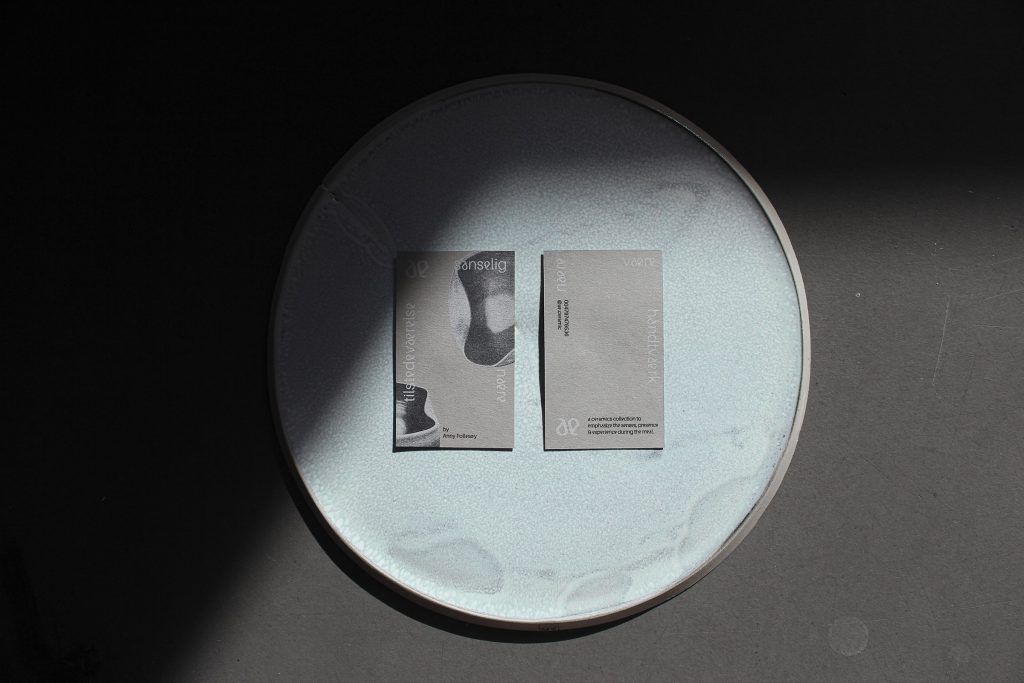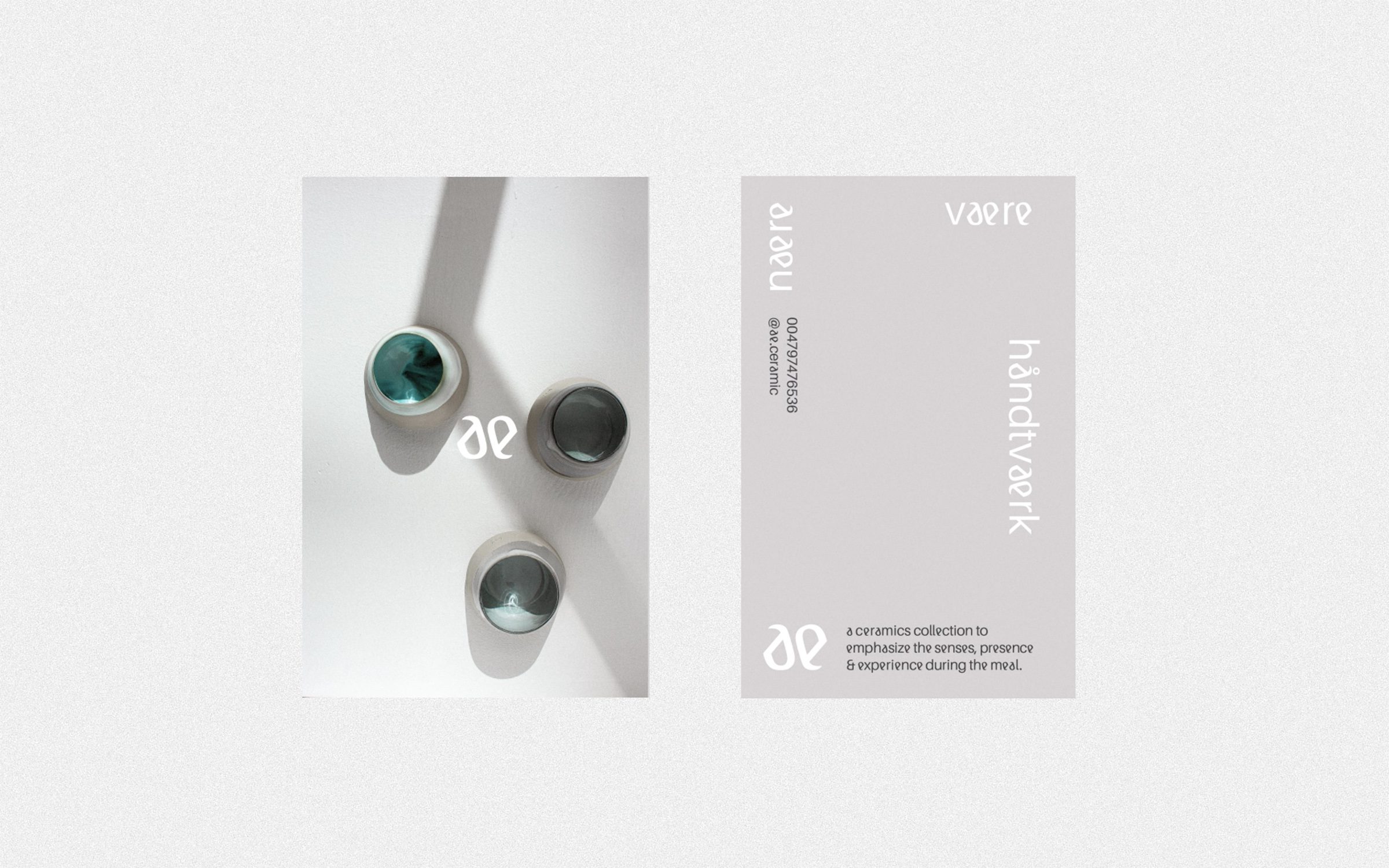 In what ways can dining experiences and food enjoyment be enhanced through the design of tableware and its visual identity? This project explores the relationship between food and design and how design affects our emotional relationship to food. 
We live in a world where we are less and less present in the moment. This becomes especially visible in meal settings and has left its mark on our dining experiences. Good conversations around the kitchen table are replaced with taking away in front of the TV. The phone is equally fixed on the dining table as the fork. We now have a greater need than ever before to gather, meet and share social experiences and be present in the moments. This project addresses an identity design for my ceramic collection to strengthen the experience and presence during the meal and influence the customer's dining experience and food enjoyment.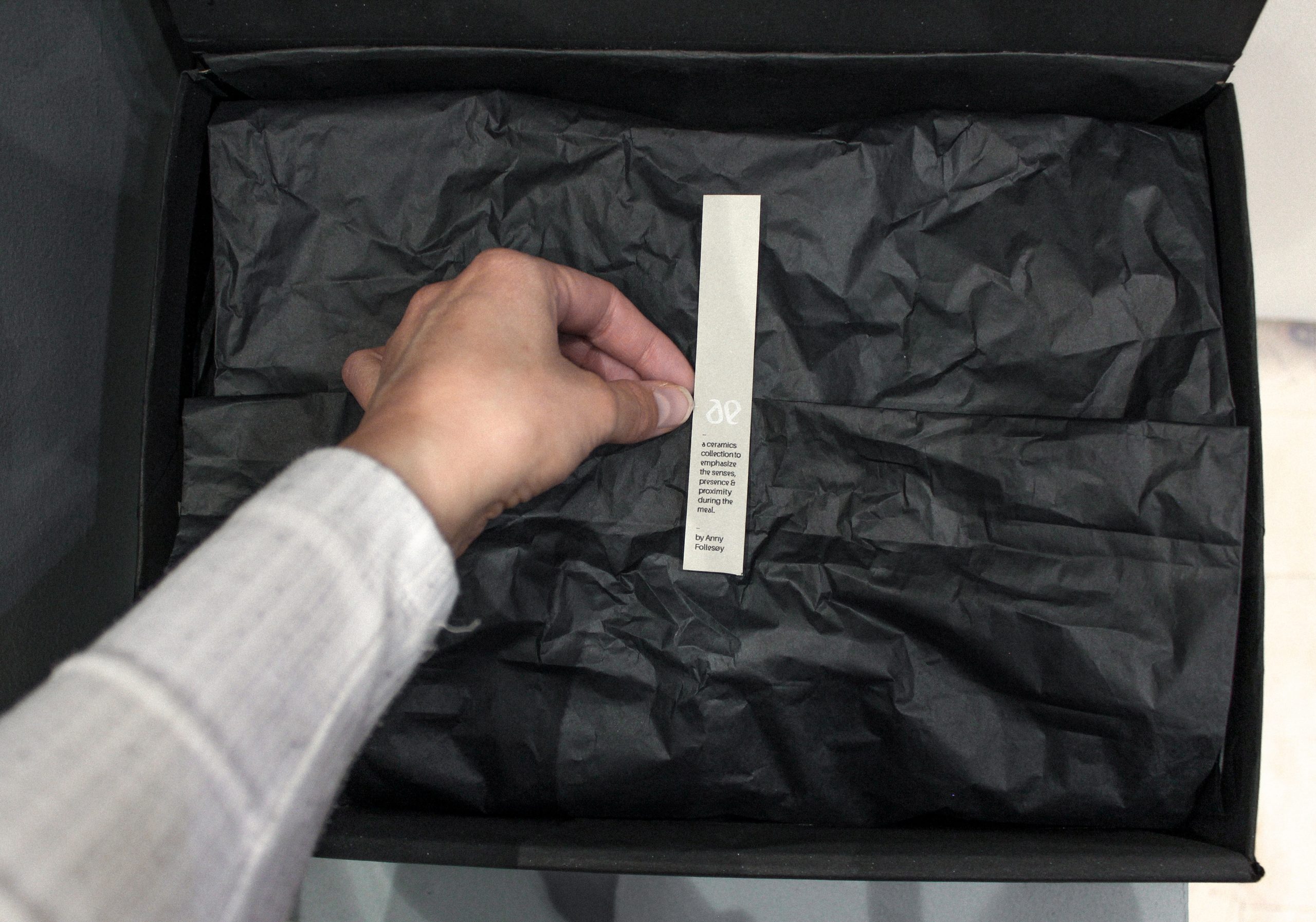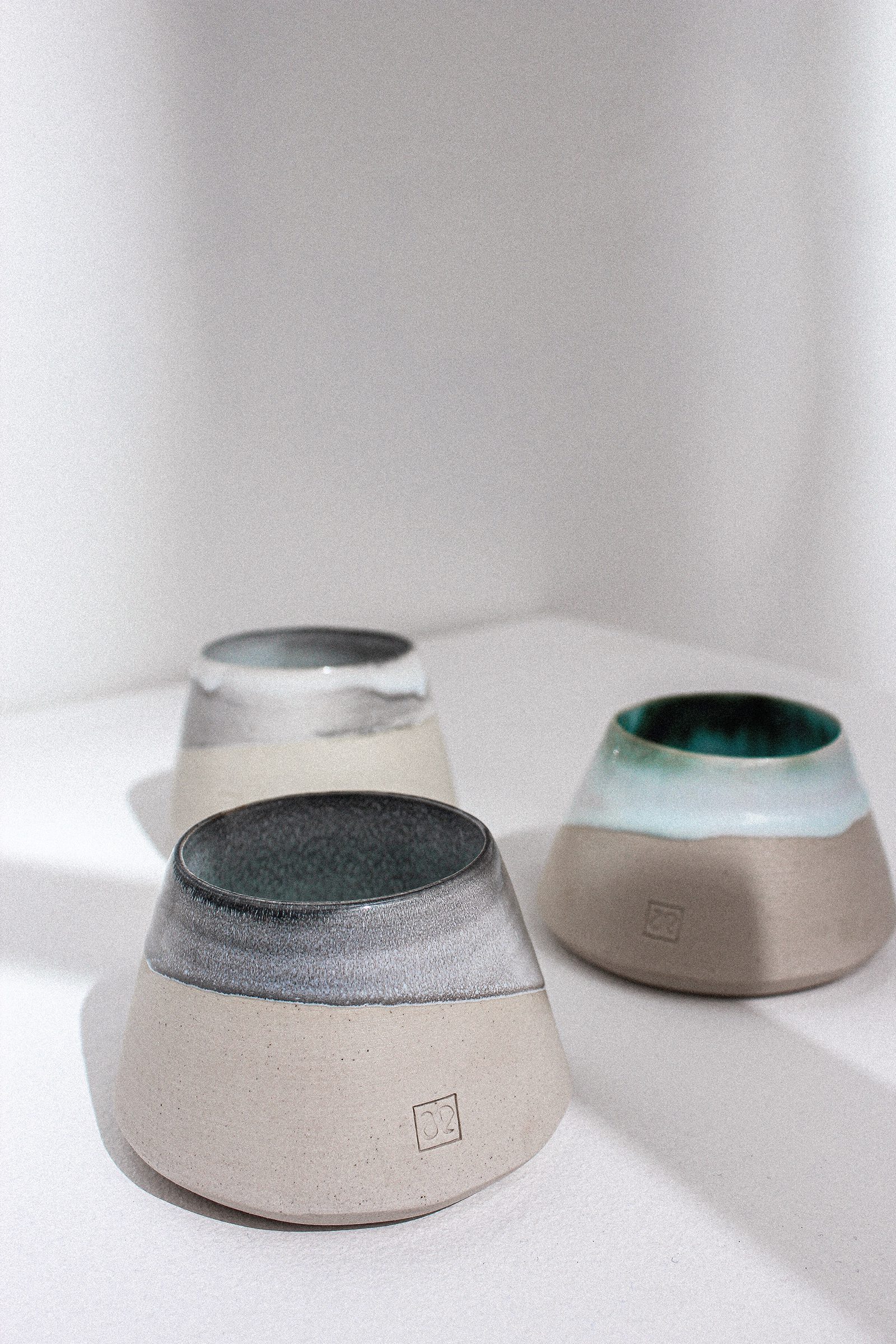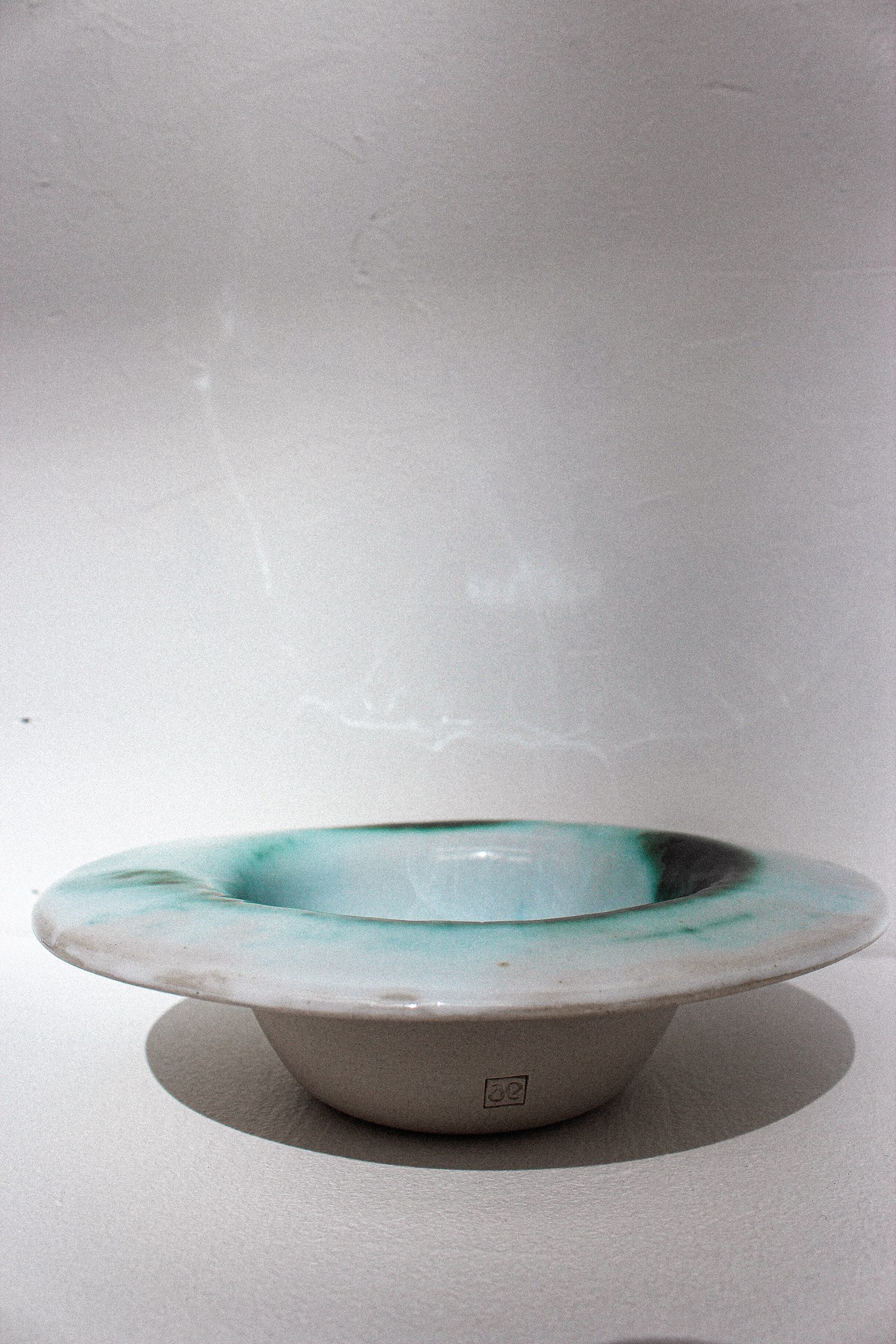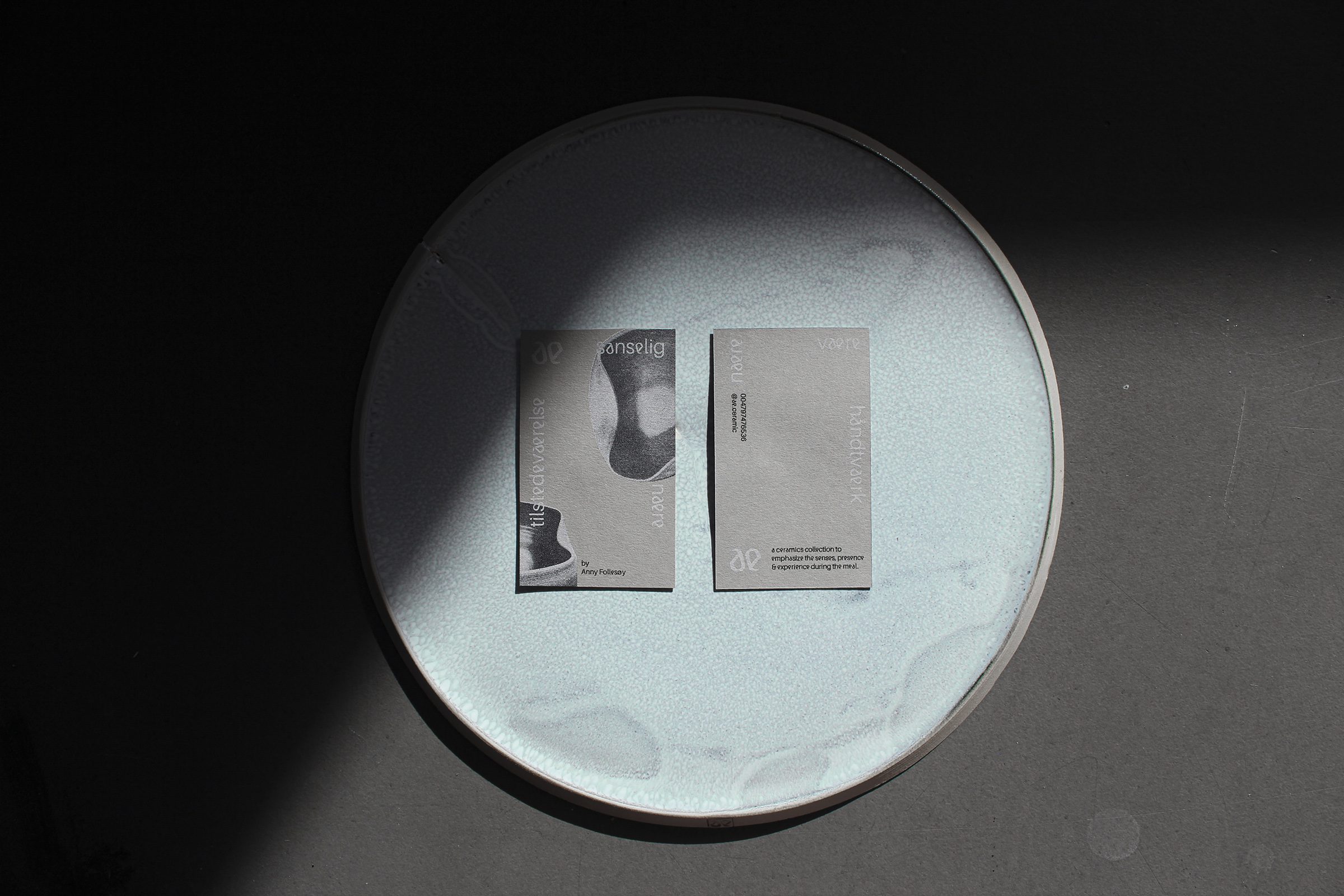 The core values of ae ceramics are proximity, movement, presence, and handmade craft/handmade food, which I have tried to communicate through the development of crockery and its identity. I want to stand out by using more agile and playful designs but still keep it simple. Through my tone of voice and playful compositions, I have tried to bring this out to create dynamics and contrasts in the visual identity.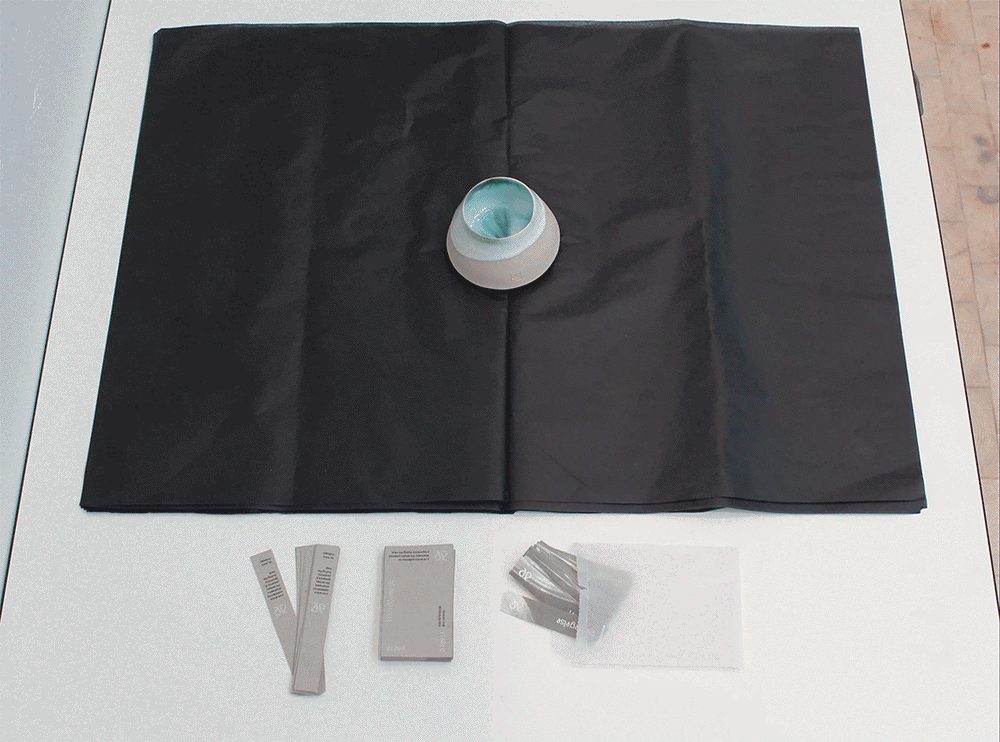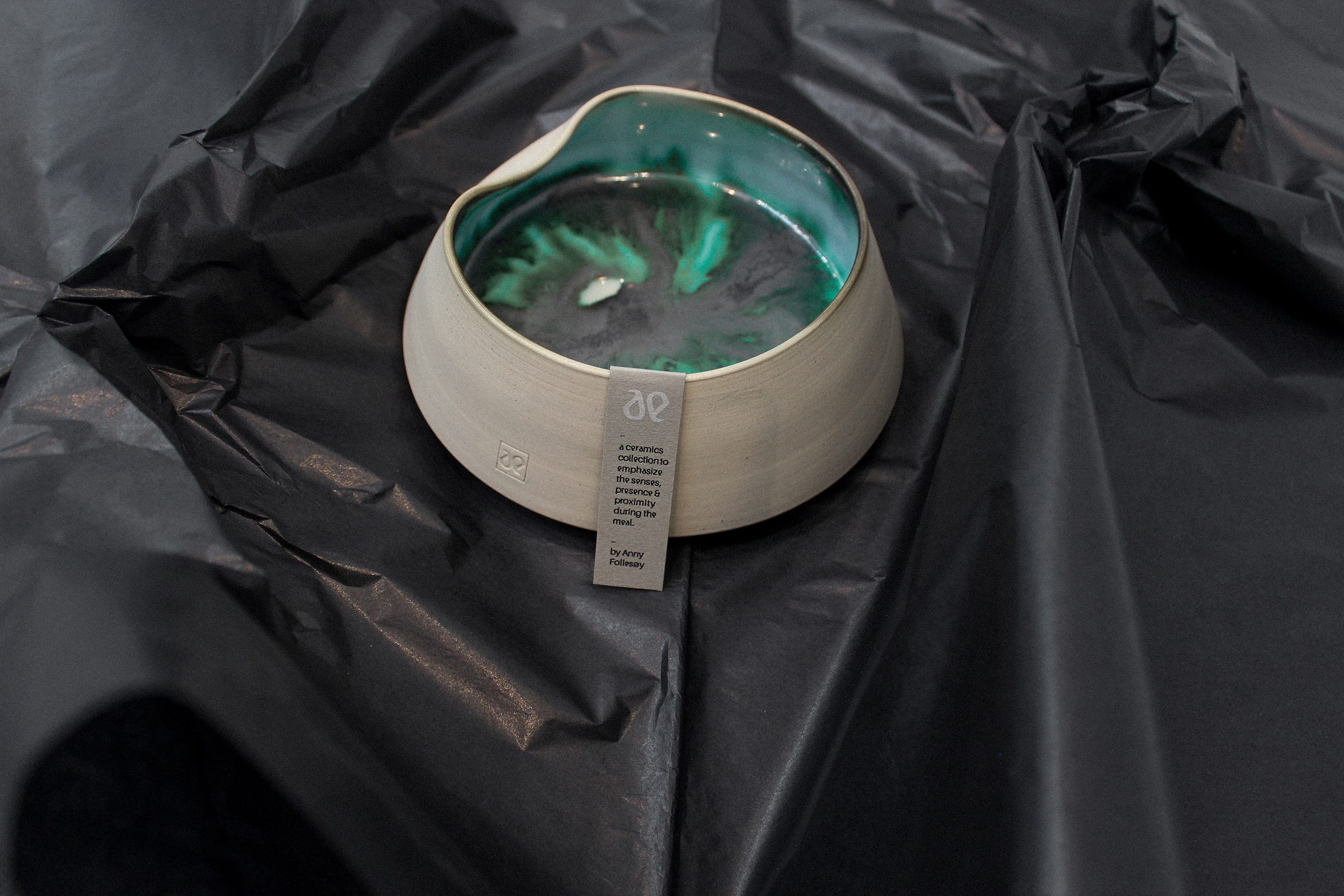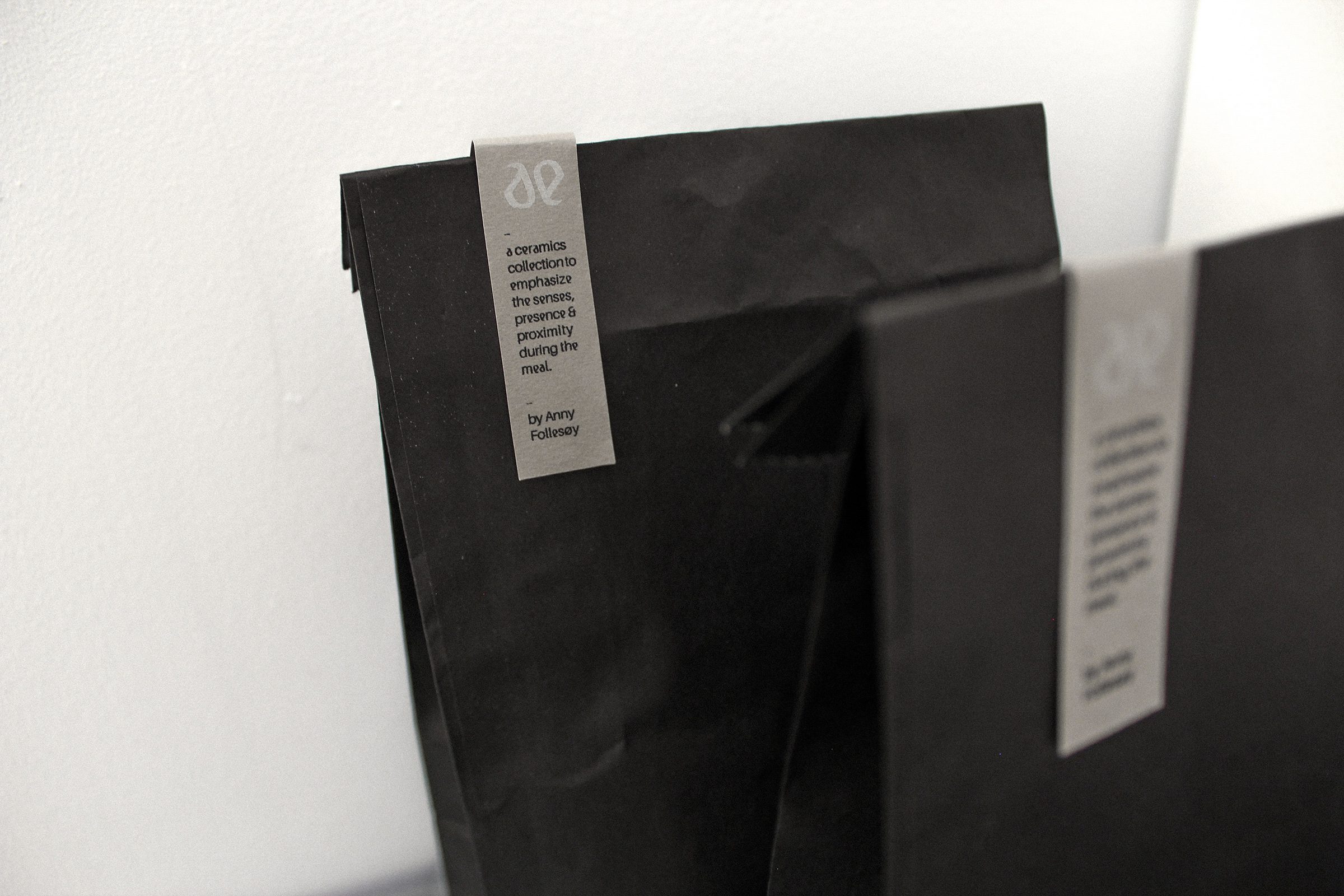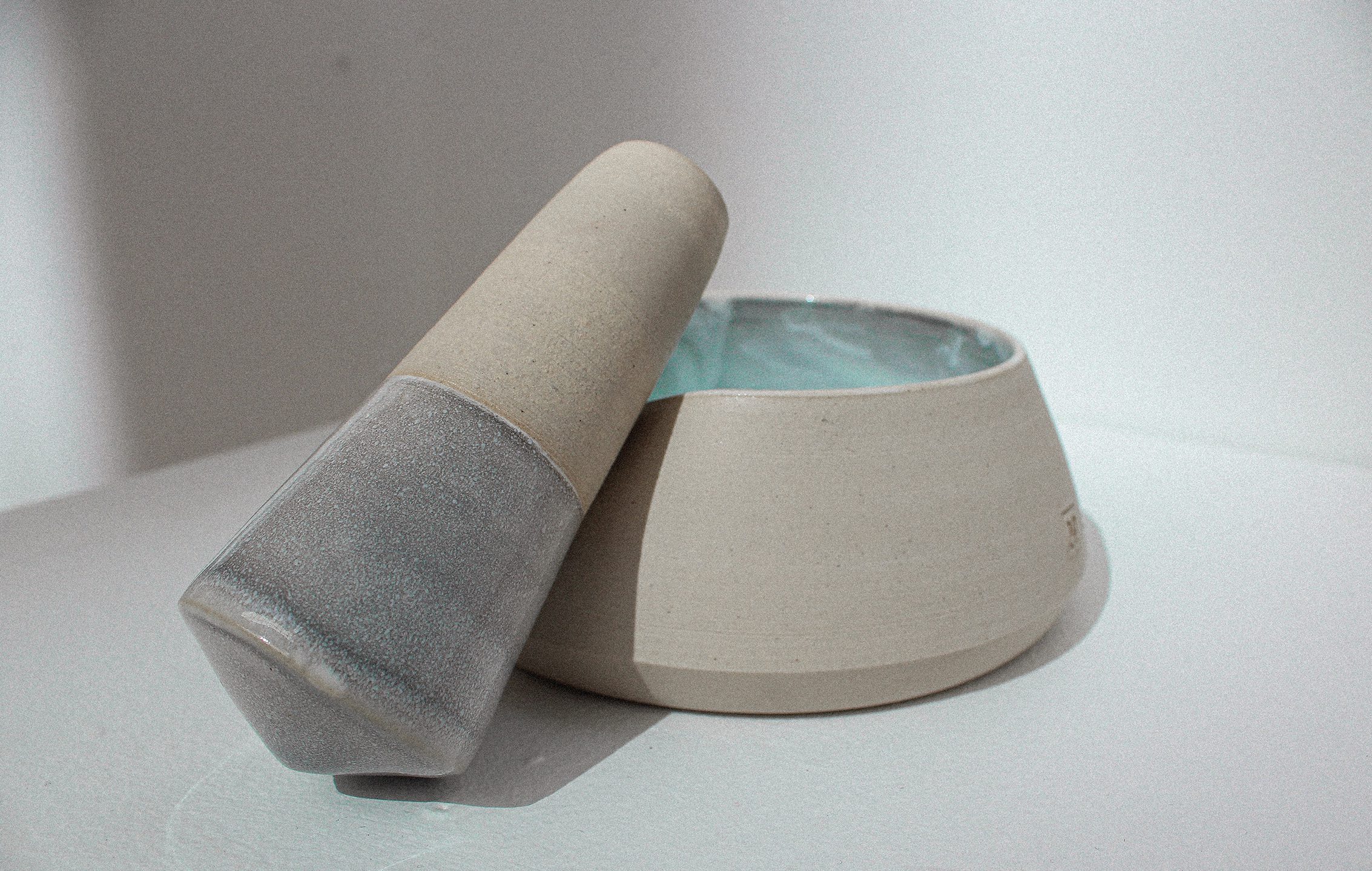 Exploration
—
When I worked with the development of the tableware, I tried to develop forms that helped create interest that can further lead to one becoming aware and more present at the moment. I tried to achieve this by creating a movement that was a little outside of what you would expect from tableware.
I pressed in the edge of the deep bowl, but not so much that it seemed disturbing to what was to be placed in it. There is something particularly nice and interesting about the turning marks formed when using a pottery wheel, which I especially tried to bring out in the crockery. These create both movement and a kind of history behind the way the tableware is developed. Words such as movement and craftsmanship are values integrated into the identity but are now also reinforced by the tableware.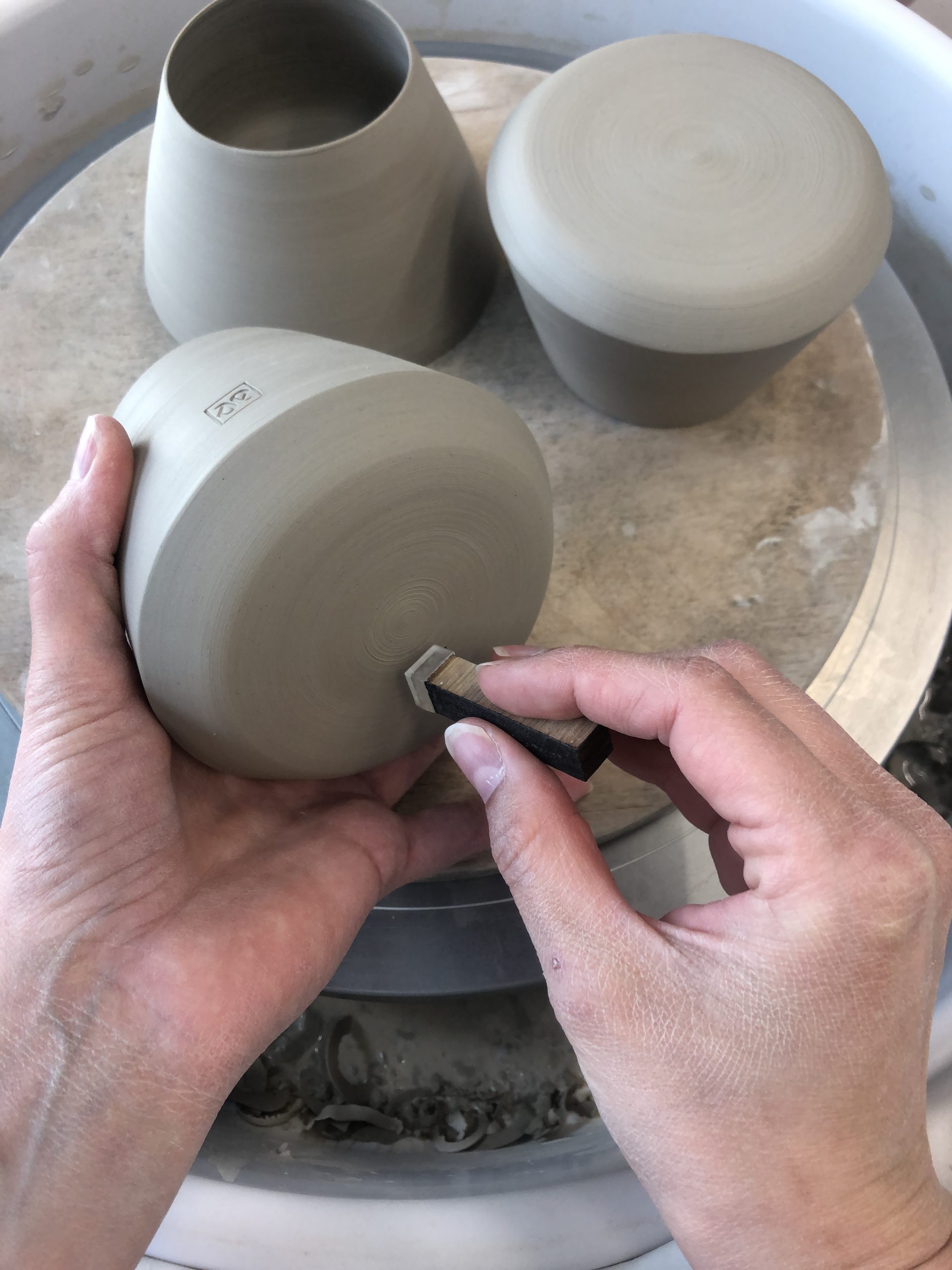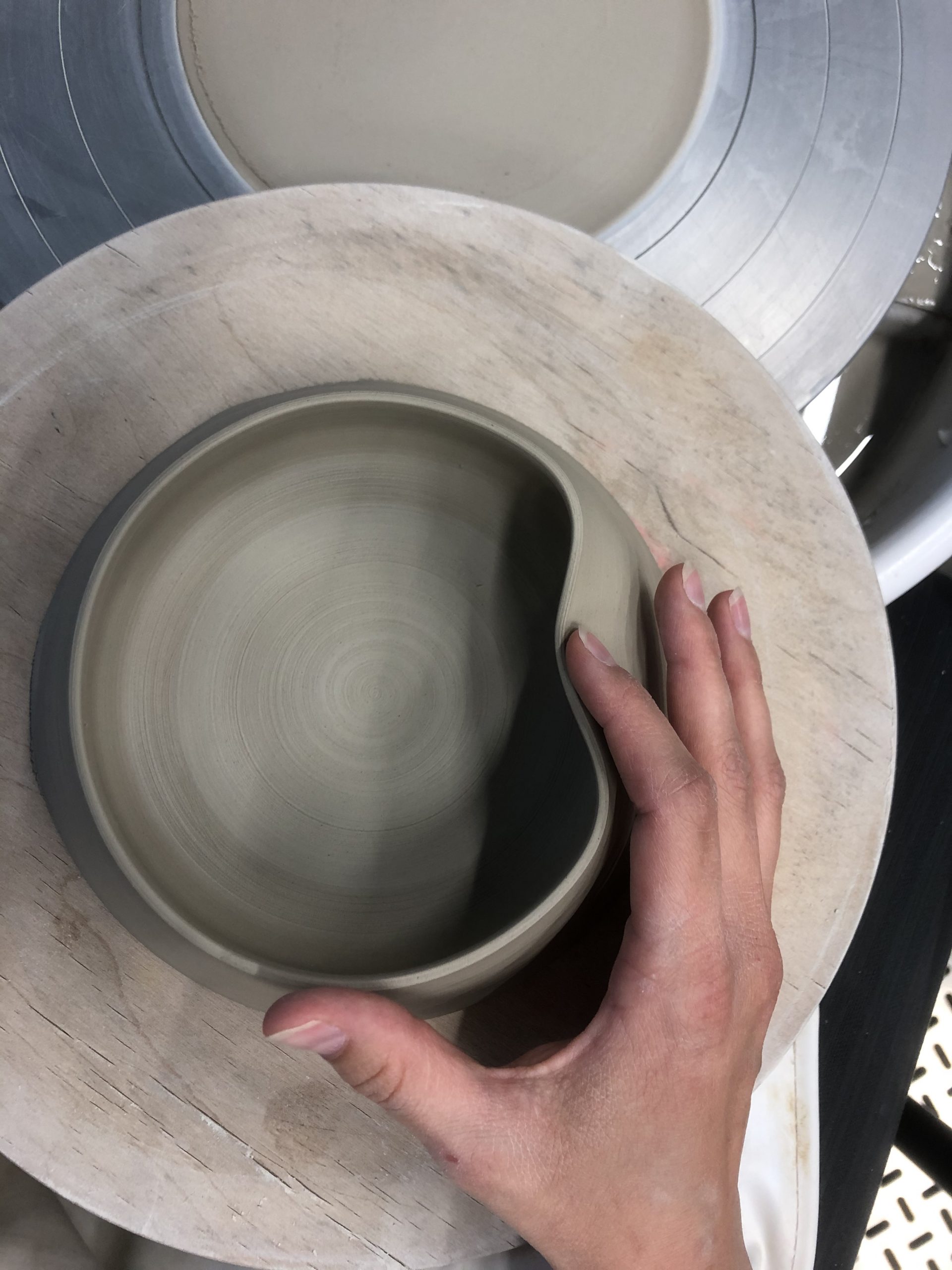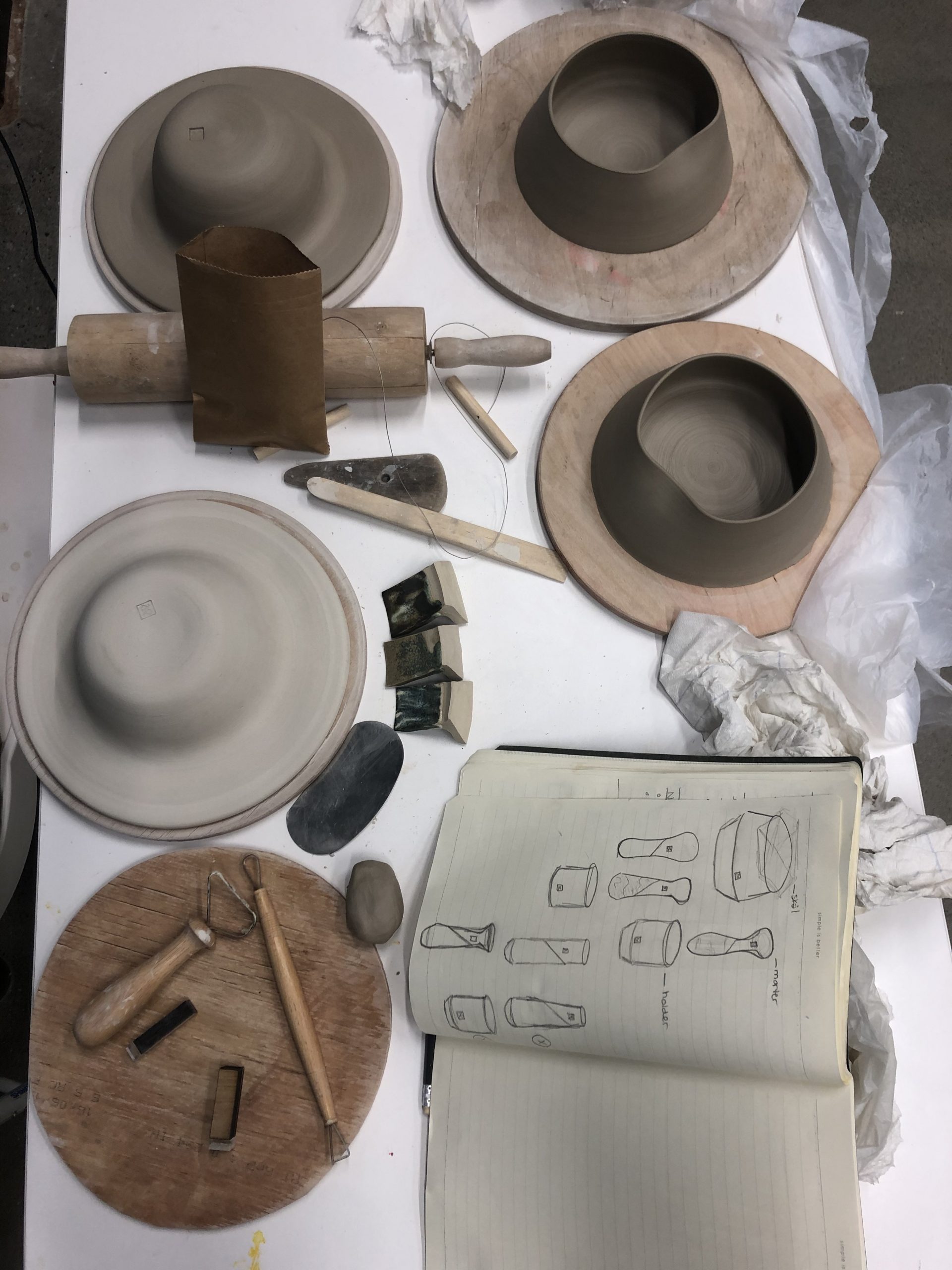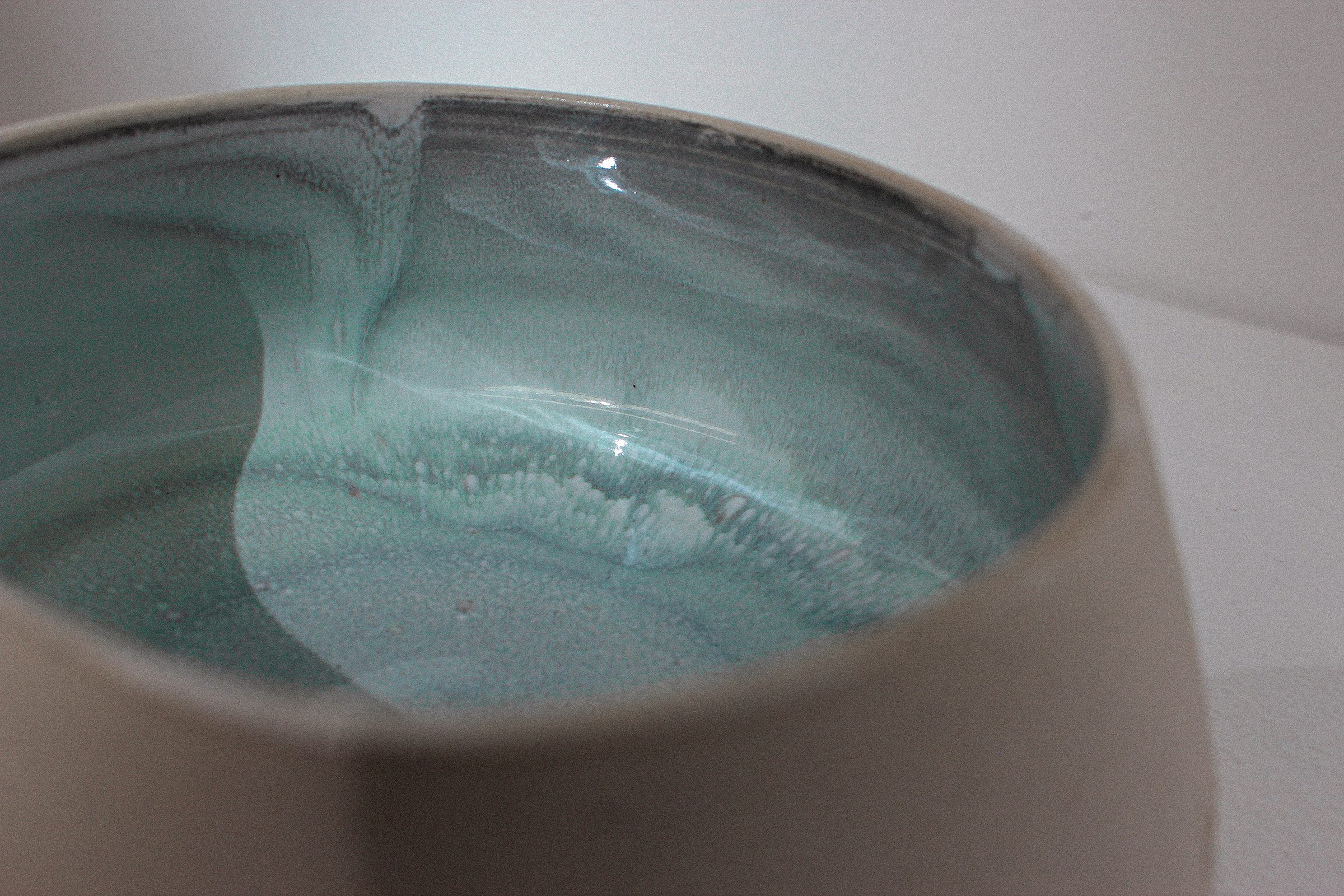 Handbook
—
The handbook comes with the purchase of a product. It contains an introduction to the company's values and goals, connects research and different strategies to be more present during the meal. The handbook's purpose will be to bring the customer into the world of ae ceramics and take better care of the everyday moments.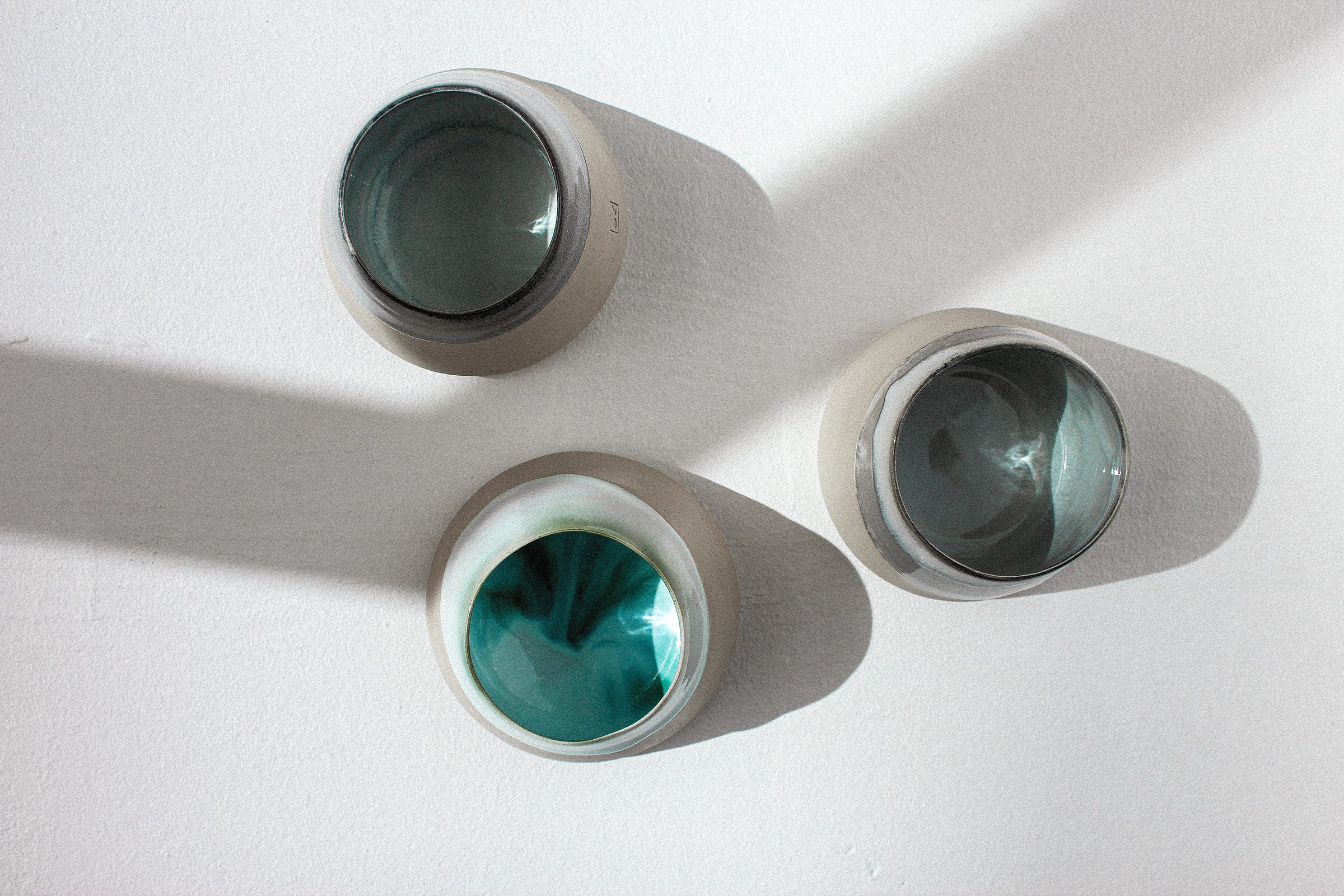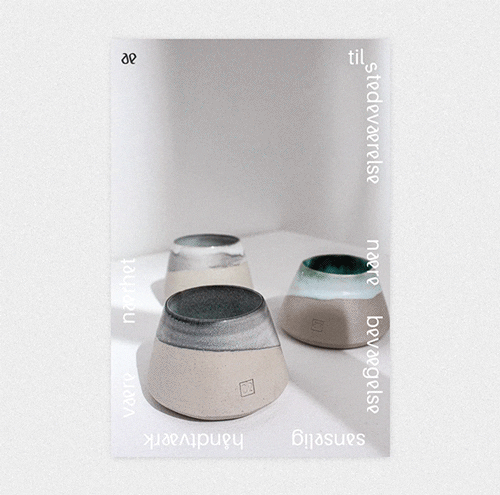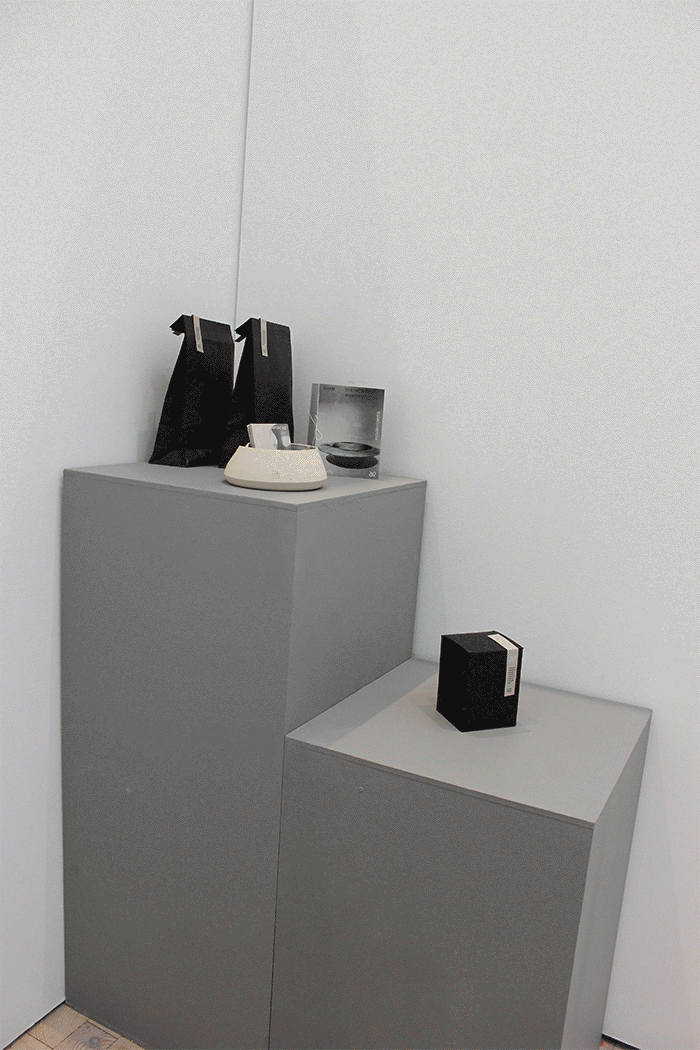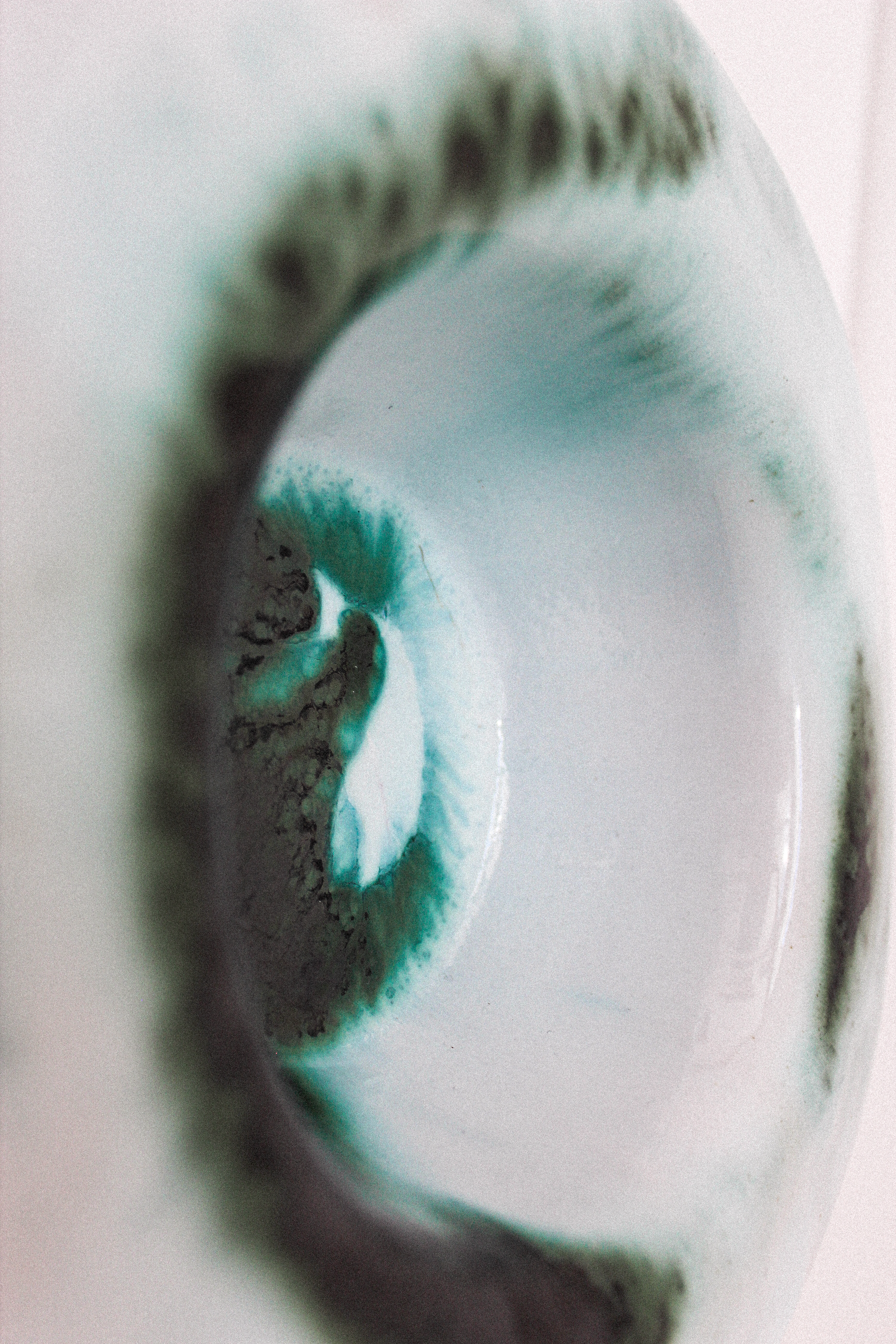 Every piece in this project is handmade and manufactured by me, Anny Follesøy, in Bergen, Norway.
Published in Glass & Ceramics